When a Little Boy With Down Syndrome Came Up to My Daughter
---
Dear Soldier,
The other day I saw you at the grocery store. You were chasing your little one around. A lot. You looked tired.
"Travis, put that down!" "Travis stand still!" "Travis stay here!!!"
Then you turned your back to load your groceries and Travis came up to me. He held his hands up to me and gave me a hug. Then he proceeded to load all the Hershey bars from the aisle into my shopping cart (that's a boy after my own heart). You turned around looking panicked and opened your mouth to yell for him, but I stopped you. "He's here!"
You came over looking frazzled and certainly not in the happy shopping spirit. You opened your mouth to apologize to me. But then you heard laughter and turned around to see your son tickling my daughter. In her wheelchair. Two children. One with cerebral palsy and one with Down syndrome. Your frown turned into a smile as you recognized another invisible solider. We chatted and laughed about our kids, and you took your son home. I unloaded all the chocolate and checked out. Your son brought a smile to my face the rest of the day.
You see, not all soldiers are stationed far away. There are many you see every day. We don't fight with guns and grenades. We are your neighbor or even a member of your family. We keep in the shadows so we can fight for the most important thing in our lives. Our children.
We fight our own enemies. We fight insurance, doctors, therapists and supply companies. We fight so our children have access to all they need to help them grow and thrive. Somedays we even fight the world so they can see how wonderful and amazing we know our children are.
We stand with our troops. When one of them takes a hit, we gather around them. We offer encouragement, resources and most of all, we pour our hearts and strength into them so they can stand once again. We are there for each other.
Here's to you, my troops and my friends. You have helped me make it through many battles this year, and without you I may have been taken prisoner by the enemy of despair. We have fought long and hard together, and I am proud to stand and serve by you all. May your days be full of hope and victories and your losses be few.  Know that I am there ready and willing and able to battle with you.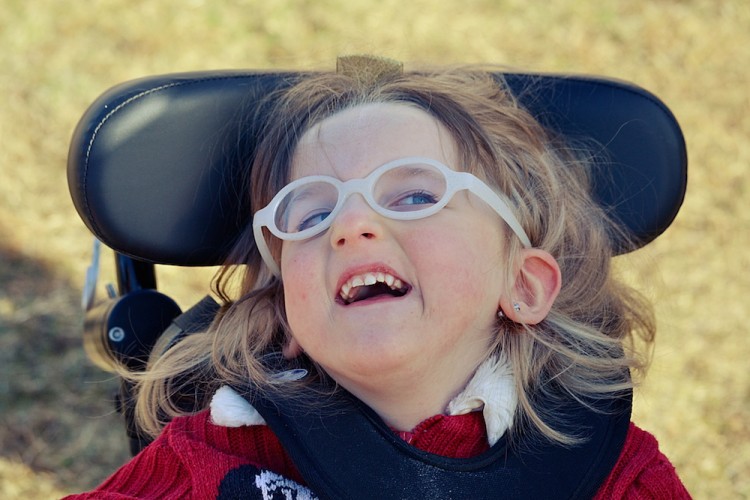 The Mighty is asking its readers the following: Describe the moment a stranger — or someone you don't know very well — showed you or a loved one incredible love. No gesture is too small! If you'd like to participate, please send a blog post to community@themighty.com. Please  include a photo for the piece, a photo of yourself and 1-2 sentence bio.
Want to end the stigma around disability? Like us on Facebook.
And sign up for what we hope will be your favorite thing to read at night.
---
Have you seen the first film with a national release to star a person with Down syndrome? Check out the film "Where Hope Grows" today!
Originally published: February 2, 2015