'Born This Way' Star Megan Bomgaars Helped Design Hello Kitty's New Clothing Line
---
Megan Bomgaars, who stars on A&E's reality show "Born This Way," and her fashion line, megology, have partnered with Sanrio for an empowering fashion collection.
The Sanrio ♥ megology graphic T-shirt line combines Sanrio characters — like Hello Kitty — with Bomgaars's inspiring mottos such as "Don't Limit Me," "Don't Forget Your Sparkle," "I Can and I Will" and "Let Me Dream."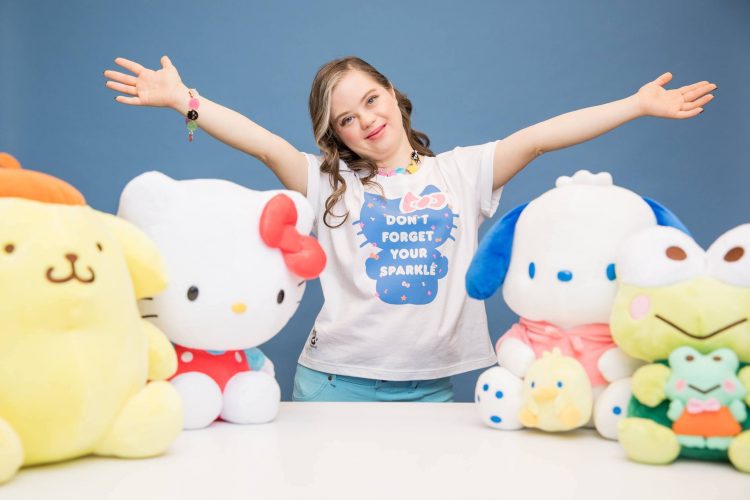 Bomgaars became a well-known self-advocate for Down syndrome after her video, "Don't Limit Me," went viral in 2013. In the video, she asks educators not to limit students with Down syndrome and other disabilities, and to teach and include them with all students, instead.
"My partnership with Sanrio ♥ megology is my biggest dream come true," Bomgaars said at the launch party for the clothing line. "I've always loved Hello Kitty and now she's my best friend. We have a lot to say with her heart and my voice. Don't limit us!"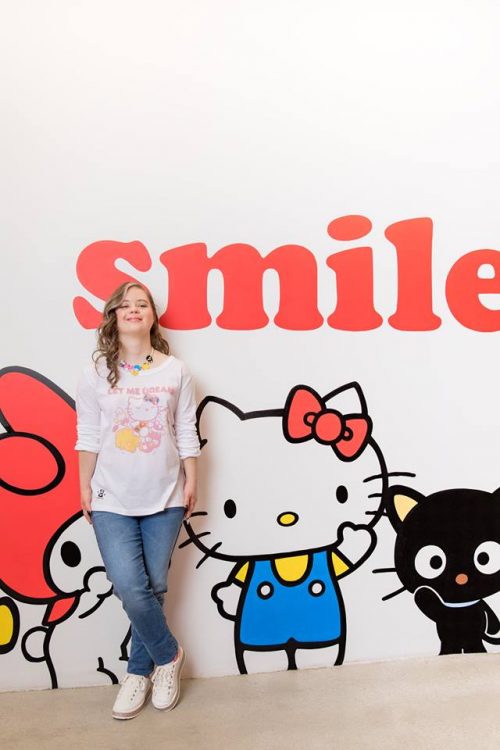 On its website. Sanrio says it's thrilled to have partnered with Bomgaars. "It has been a pleasure working with Megan to bring her dream collection to life," Craig Takiguchi, COO of Sanrio, Inc., added in a press release. "Through her creative designs and favorite Sanrio characters, we are able to continue spreading Megan's messages of encouragement and motivation to fans of all ages."
The Sanrio ♥ megology collection is available now in Sanrio's online shop and in select Sanrio stores. Products range from $20 to $35.