Mom Helps Daughter With Down Syndrome Start Gluten-Free Bakery
---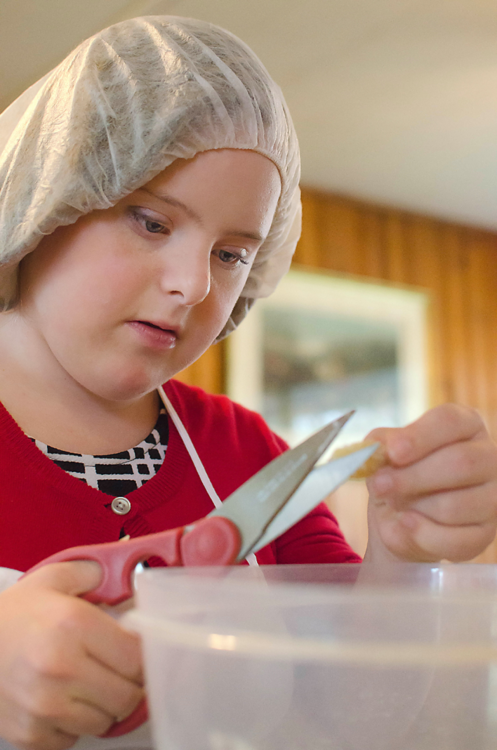 Carolyn Sampson has always loved to bake.
So much so, in fact, that she now runs Reason to Bake, a gluten-free cookie startup in the mountains of North Carolina, along with her mother Elise.
To the Sampsons, the fact Carolyn has Down syndrome wasn't a deterrent.
"In our hearts, we believed she was capable of learning a profession, not just an entry-level job," Elise Sampson told The Mighty.
They just weren't sure what that profession would be.
That is, until Carolyn, now 21, announced she wanted to be a baker.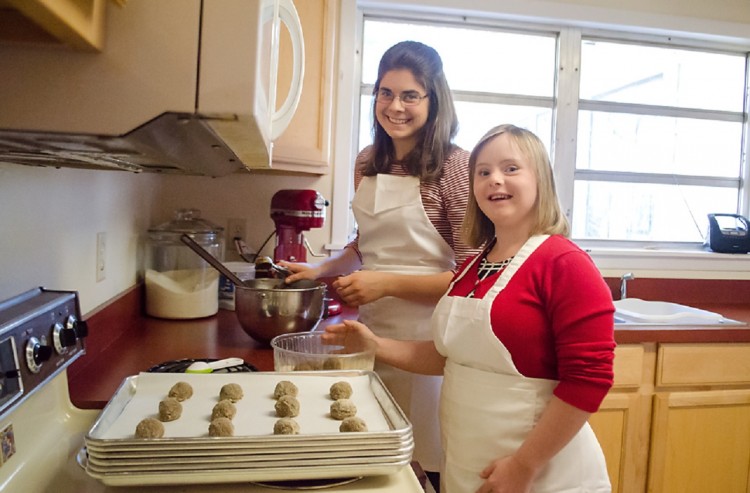 Elise and her daughter researched gluten-free baking, knowing many individuals with Down syndrome have gluten sensitivity, and then did a little poking around.
"We couldn't find anything on the market that met our standards for taste and freshness," Elise said. "It was a need that wasn't being addressed in our area."
And after a bit of soul-searching, mother and daughter decided to take the plunge.
"I literally had a series of dreams where God spoke to me about listening to what Carolyn was saying, and that we were going to build a business that would provide not only an opportunity for Carolyn, but for many like her," Elise said.
So they secured the use of a local coffee shop's kitchen after hours, set up shop at a farmer's market and contacted a business advisor.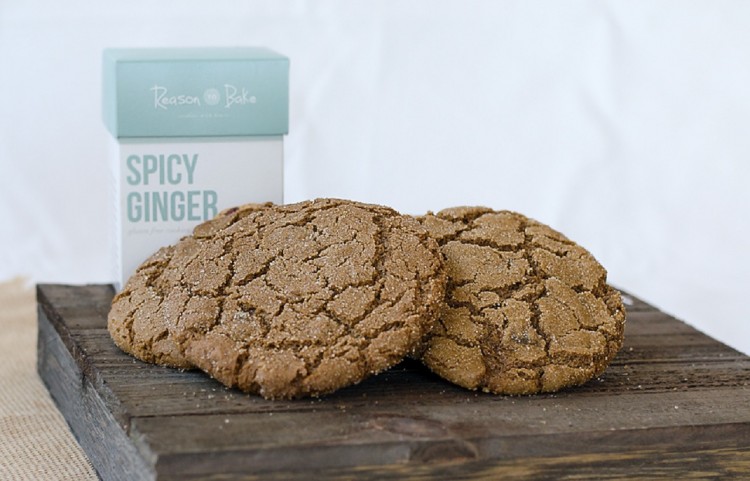 Just like that, Reason to Bake was born. Their cookies come in three popular flavors — spicy ginger, chocolate chip and oatmeal raisin — and are now sold at 13 retail locations in western North Carolina.
Carolyn and Elise have big plans for the company's future. After celebrating the company's three-year anniversary in August, they'll launch a crowdfunding campaign in September. Funding is needed for new shipping-friendly packaging (designed by Clemson University as part of a senior project partnership) and for a new commercial convection oven. They also hope to open an e-commerce store soon.
The bakery has proved a transformative experience for Carolyn — who, according to her mom, has picked up interpersonal skills, a stronger work ethic and a sense of pride in the cookies — and she and her mom hope to extend that same opportunity to other young adults with disabilities.
"I would rather challenge Carolyn to [achieve] great feats, even if she doesn't quite make it, than tell her she can't do something," Elise said. "She will still be farther ahead than if she did nothing."
Reason to Bake offers a blog and email update form on its website.
---
Have you seen the first film with a national release to star a person with Down syndrome? Check out the film "Where Hope Grows" today!
Originally published: June 26, 2016