Henny Beaumont's 'Hole In The Heart' Gives Honest Look at Having Her Baby With Down Syndrome
---
When Henny Beaumont's daughter Beth was born, Beaumont found it impossible to accept her daughter had Down syndrome.
"I thought my world was over," Beaumont told The Mighty. "I remember thinking birthdays, Christmas and family holidays would all now be ruined by Beth's presence; her Down syndrome would somehow contaminate it all."
Beaumont now knows that isn't true — but she wants to help new parents who are still trying to work out those guilt-inducing feelings.
So the London-based mom wrote and illustrated the book she wished she could have read when Beth was born. "I felt there was nothing out there that really described my own experience," Beaumont said. "I think I've written the book I would have liked to read when Beth was little — something that described the difficulty I had loving Beth, without making me feel guilty."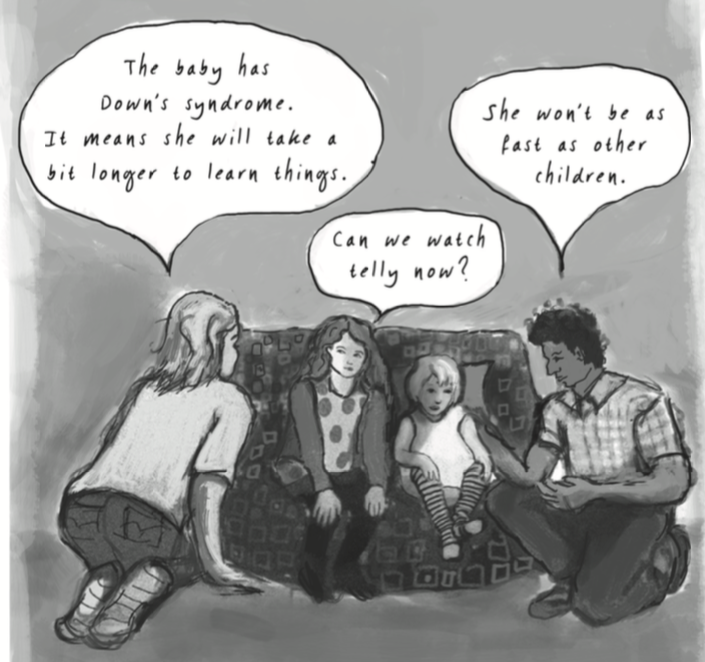 Beaumont's graphic novel, "Hole In The Heart," starts with Beaumont finding out, shortly after her daughter's birth, that Beth has Down syndrome and a life-threatening hole in heart. Her illustrations highlight her own fears and insecurities as well as the hurtful and uneducated comments other parents, teachers, doctors and friends have made about Beth's diagnosis. "I found it almost impossible to love her as a baby. With hindsight, I think it was in part due to her disability, but also I was terrified of the pain I'd have to endure if she didn't survive," Beaumont said. "I remember being horrified by our doctor telling us that we might be comforted to know that she might die before us."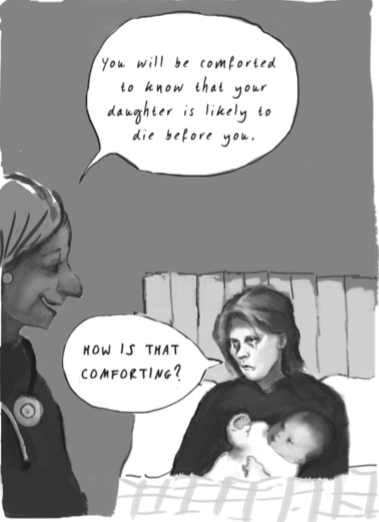 Beaumont takes these hurtful comments and catalogues them in the pages of her book as a way of challenging the prejudice Beth has faced. "My hope was to shed some light on the way we all think, to some degree, about disability," she said.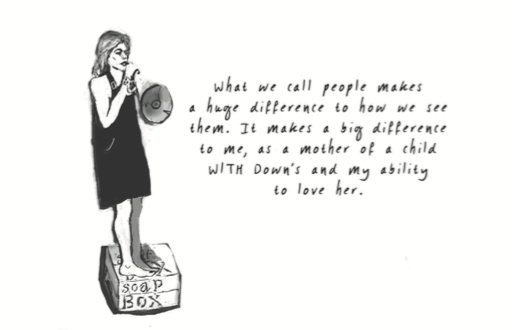 Writing "Hole In The Heart" has helped Beaumont process the years she spent overwhelmed by her daughter's diagnosis and the care she's required to thrive. As therapeutic as the illustration process has been for Beaumont, she hopes to give back to other parents who find themselves in a similar situation. "I hoped that the book would be helpful to other parents in the same situation and would explain something to others too, not just about Down syndrome, about the nature of parenting," she said. "In some ways drawing her for the book, gave me an opportunity second time round, to properly adore and admire her, in the way that I felt she had missed out on as a baby."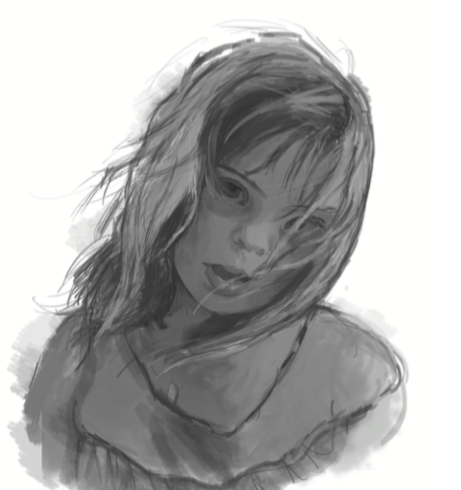 Beth, who is now 15, has read the last section of Beaumont's book, which was illustrated specifically for Beth to read. According to Beaumont, Beth likes the book, and loves the attention both she and the book have been getting. The day after "Hole In The Heart" was featured in the Daily Mail and The Guardian, Beth concealed her identity with dark sunglasses, as she was now "very famous."
While Beth might not have been what Beaumont was expecting on March 25, 2001, she continues to surprise her mother – in positive ways.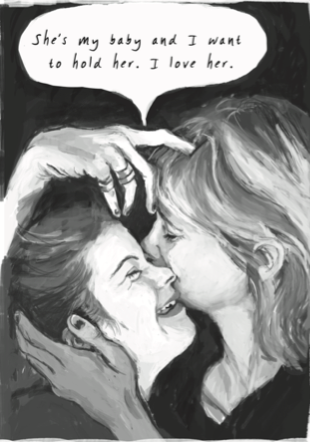 "At my book launch she signed all of the copies before they got to me and to my huge surprise asked if she could make a speech," Beaumont said. "She's quite shy so I wasn't expecting it. She stood on the chair in the center of the room in front of over 200 people and picked out important individuals, thanked them for coming and told them which pub we were all going to after."
Originally published: September 1, 2016