Parents Get Honest About Joys and Challenges of Raising Kids With Down Syndrome
---
The Children's Hospital of Pittsburgh of UPMC in Pennsylvania posted a video on its Facebook page featuring six families of children with Down syndrome. The families are all regulars at the hospital's Down Syndrome Center, and they hope sharing their stories will raise awareness for World Down Syndrome Day (March 21) and give others a glimpse at their journeys.
Some parents revealed how they reacted when they first learned of their child's diagnosis, but how their fears turned to feelings of joy.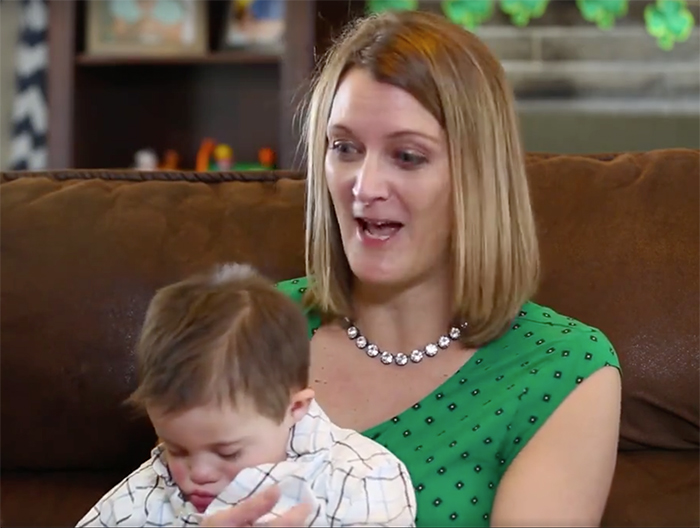 "I remember crying, thinking, 'Why me. What did I do to deserve this," Kelly DeHart says in the clip. "And then it was a year later when I was holding him outside in the yard and he looked up and smiled at me and I thought, 'Why me. Why am I the lucky one who gets this?'"
Some of the parents also had advice for other moms and dads who have just been given a Down syndrome diagnosis.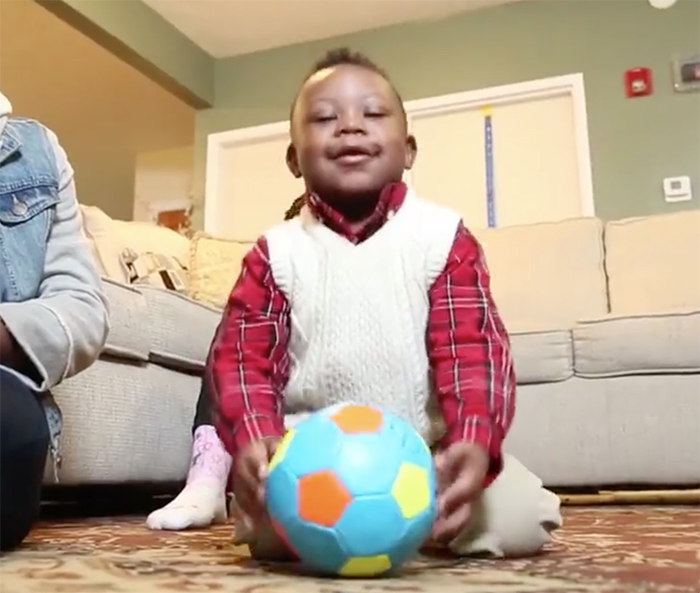 "It's a baby," Tori Robinson says. "It's still the baby you've been expecting, and then loving and nurturing for the past nine months. It's still the same baby. Although you may have ideas and thoughts of what you thought your child's life might look like, it's going to be far better than probably what you thought."
"We knew this was our new normal," Tori's husband, Troy Robinson, adds.
From finding enriching activities to dealing with mean comments, everyone weighed in on the challenges and triumphs they have experienced.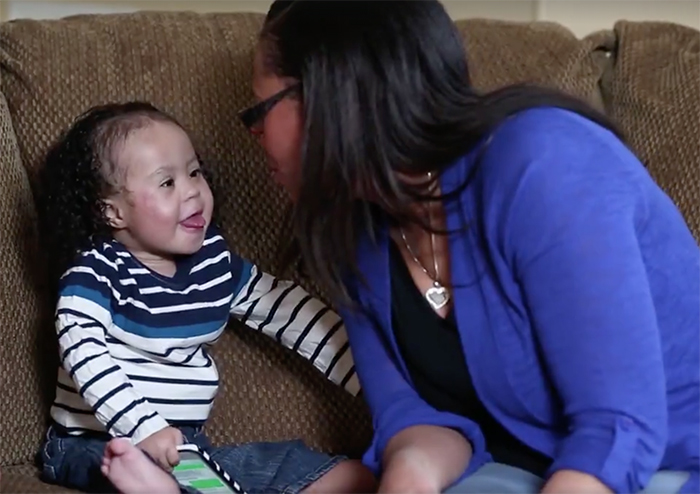 "We wouldn't allow a diagnosis to determine who he is or who he would become," parent Kiana Slaughter says. "He's Evan. He just happens to have an extra chromosome."
On this World Down Syndrome Day, follow six Pittsburgh families as they embark on a journey with their child – a journey that we at the Down Syndrome Center at Children's Hospital are honored to take with them. http://bit.ly/1Rw7vG5 Posted by Children's Hospital of Pittsburgh of UPMC on Monday, March 21, 2016
Originally published: March 21, 2016