Peruvian Man First Person With Down Syndrome to Run for Elected Office
---
One man in Peru made history as the first person with Down syndrome to run for election to a government office anywhere in the world. His story will also be featured in an upcoming documentary.
After political upheaval in Peru led to a reelection campaign of its entire 130-person parliament, Bryan Russell entered the race to represent people with disabilities in his country. Russell, a 27-year-old with Down syndrome, ran as a candidate for the country's Perú Nación party.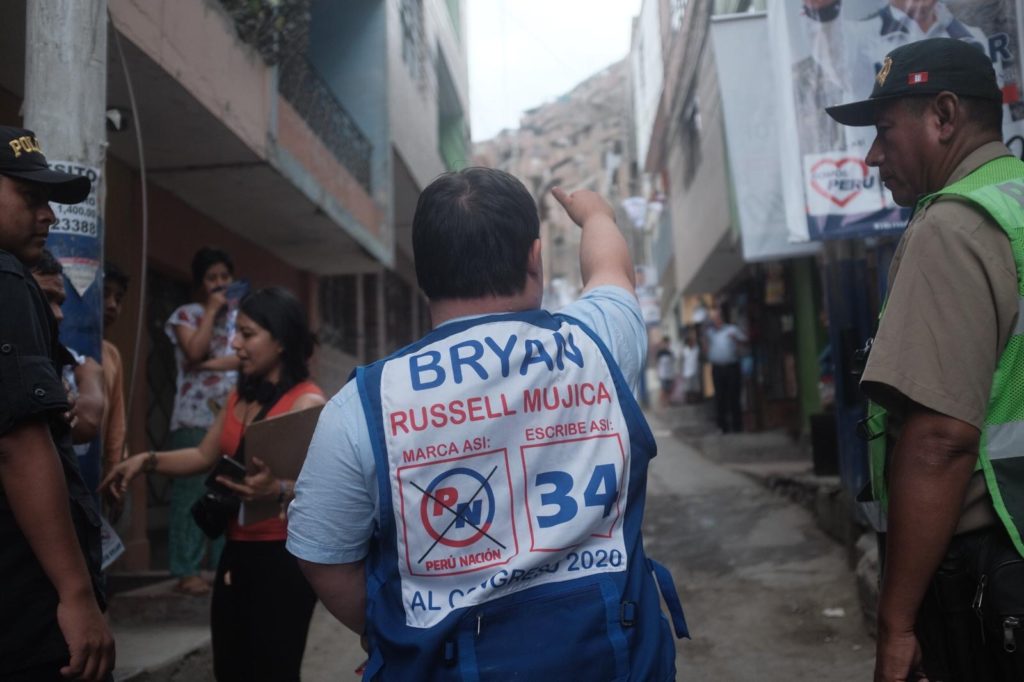 According to the Global Down Syndrome Foundation (GDSF), Russell is the first person to campaign for a public elected seat in any government worldwide. Angela Bachiller, who also has Down syndrome, was appointed city councilor in Valladolid, Spain, in 2013. However, she did not run for election but succeeded the person before her in the role.
"As far as we know, he is the first professional who has Down syndrome running for a publicly elected office, and he is showing the world that we need diversity in all areas of society including in our governments," Michelle Sie Whitten, GDSF president and CEO told the Associated Press.
Meet Bryan Russell! The Peruvian man is the first person with #Downsyndrome to run for public office:https://t.co/QLQOqzOyoR

— Global Down Syndrome (@GDSFoundation) December 19, 2019
The story of Russell's campaign will also be told in an upcoming documentary titled "El Candidato," executive produced by Katie Lafferty, Paul Boynett and George Wright and directed by Ryan Marley. The film crew traveled to Peru to follow Russell's campaign, and are still working on the film to help Russell share his story.
Bryan Russell. 1st person with #DownSyndrome to run for public office. Be a part of his film. Share and support: https://www.seedandspark.com/fund/el-candidato#story #ElCandidato #documentary #Crowdfunding

Posted by El Candidato: The Documentary on Tuesday, February 4, 2020
Though ultimately he wasn't elected to serve in the Jan. 26 election, Russell said he learned a lot from the experience, knowledge he will continue to use in his advocacy efforts.
"For me, the most surprising aspect of my electoral campaign was the direct and personal contact with the people in the street, and to be able to listen and discover the other realities different from mine," Russell told The Mighty, adding:
Talking to them, gave me a more clearer picture what my country needs, especially for people with disabilities. … I am focusing on working for inclusion through my Fundación Internacional Progresa Perú, in order to promote inclusion in Peru, especially in education in both state and private schools. I want to be a world leader to represent the voice of people with different disabilities globally. It is a great responsibility which I want to assume.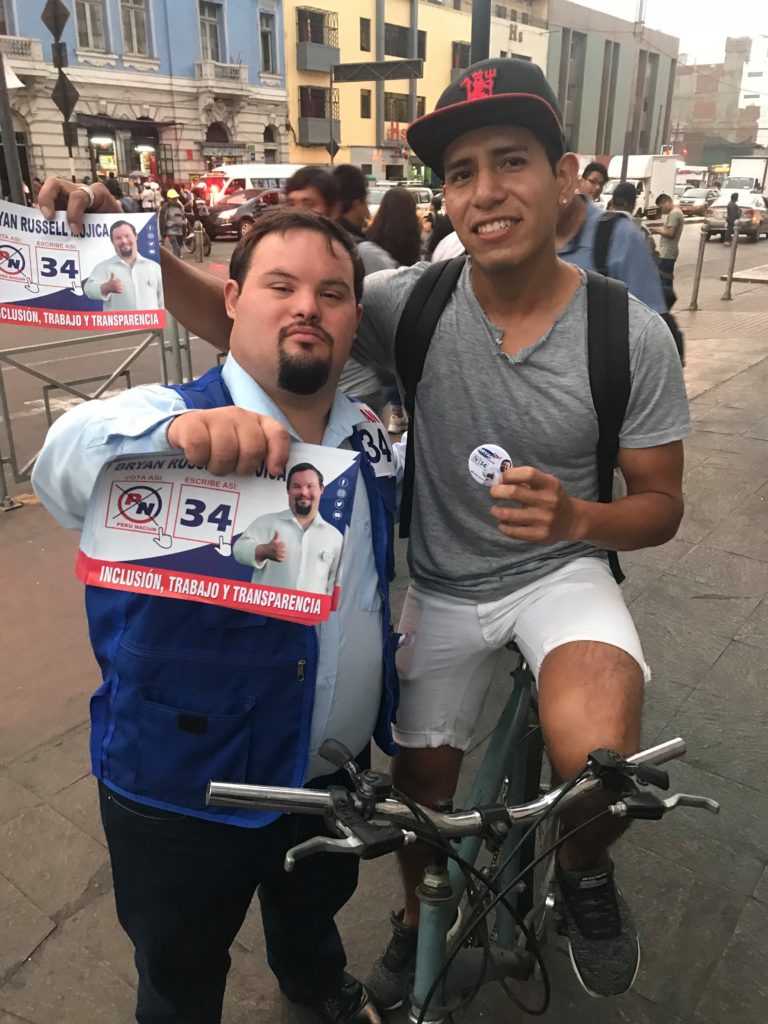 Russell also shared how important it is to include people with disabilities in every conversation, especially since a significant number of people around the globe live with disabilities. "El Candidato" filmmakers hope to amplify Russell's message as well.
"It is important that people with disabilities have a seat at the table, so their voices are heard and they have the same opportunities as everyone else," Russell said. "Also, it is important that all their rights be respected in conditions of equality. Finally, we are the best ones who know the reality, and needs of people with disabilities."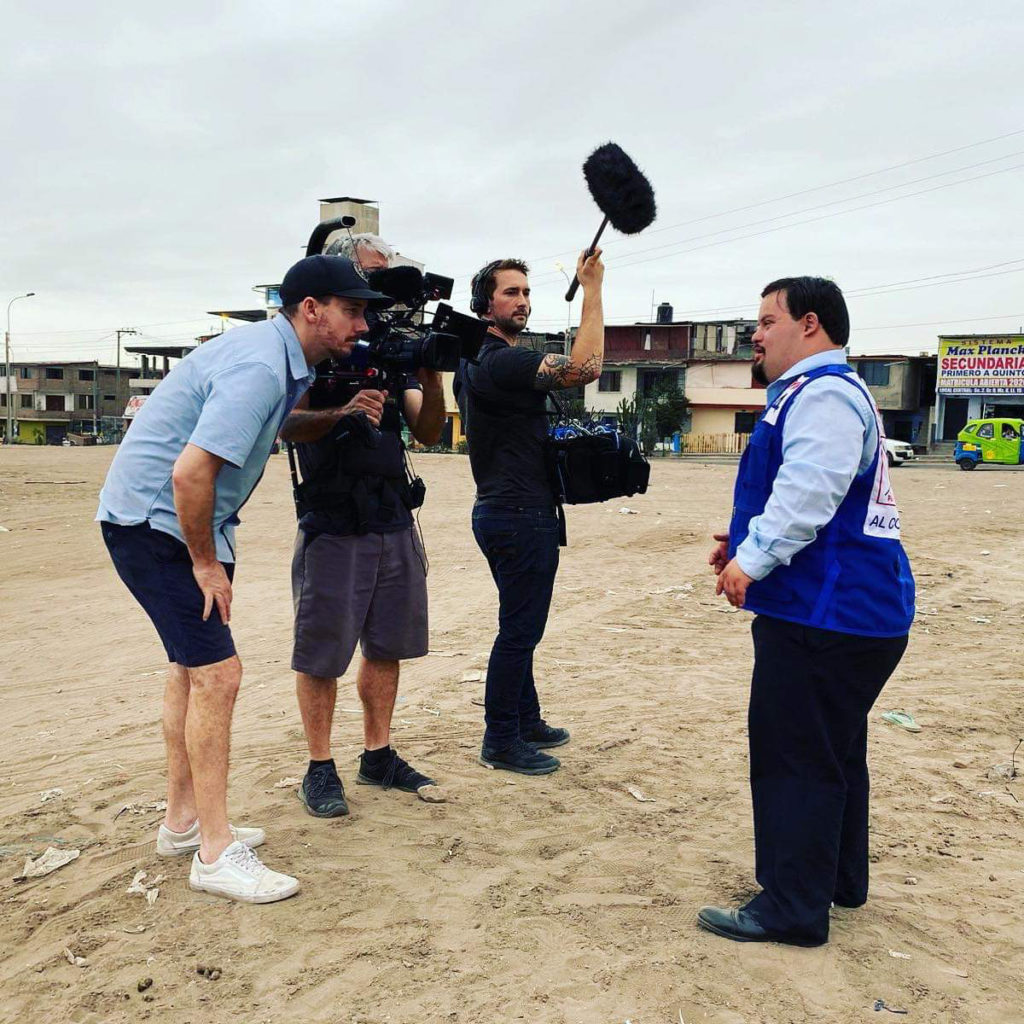 To learn more about "El Candidato" and get updates about a potential release date, follow the documentary on Facebook.
Originally published: February 12, 2020