This Photo Series Shows 'Who We Are' as Families of Kids With Down Syndrome
---
Typically, the first thing most people notice about a person with Down syndrome is the physical characteristics that their extra chromosome may bring — almond-shaped eyes that slant upwards, a flattened facial profile and nose, a shorter neck and small ears, to name a few. It is because of these similar physical characteristics that other parents who have a son or daughter with Down syndrome have stopped me out in public and I've done the same. It has become an automatic response for me to see a person with Down syndrome and give them a smile or start up a conversation — interactions sparked by the visible nature of this unique chromosomal arrangement.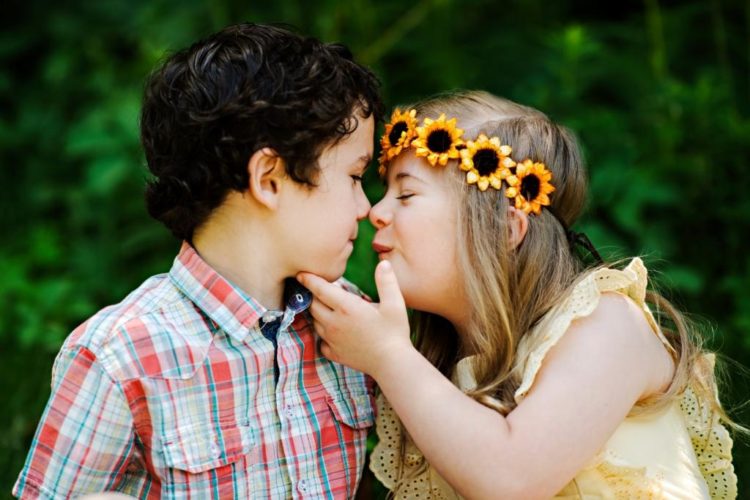 The Waterloo Regional Down Syndrome Society is our local Down syndrome organization that supports families like ours. Since 2013 they have collaborated with a local photographer on creating an annual calendar with their members gracing the pages. For the past five years, the stunning photos captured by Hilary Gauld-Camilleri from One for the Wall Photography have been extended from the glossy pages on a wall to backlit phones, tablets and computers across the world. Paired with quotes, these photos shared on social media invite people to truly see people with Down syndrome, and in doing so, are changing perceptions and assumptions.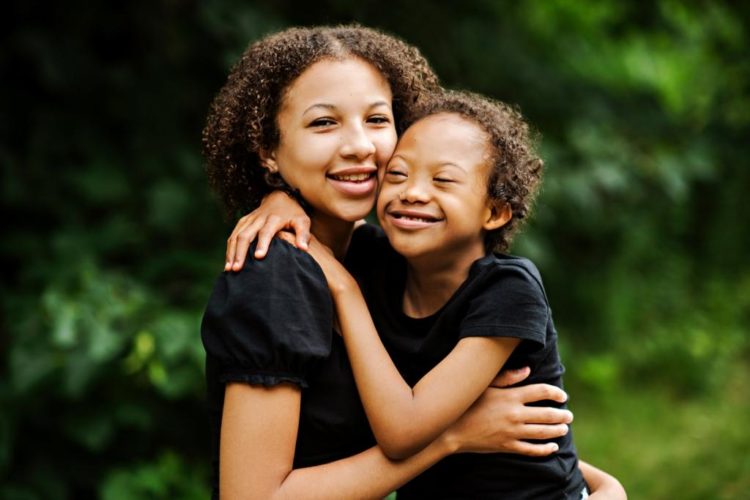 Last year's photo series theme was called "More to Me." It took aim at the many stereotypes surrounding people with Down syndrome, like how a lot of people tend to believe that people with Down syndrome are always happy. As a mom to a "threenager" who has Down syndrome, I assure you they are not. If anyone would like to test that theory, I gladly invite you to spend an afternoon with my son who can be stubborn, impatient, and tantrum just like my typical daughter did at his age. This year's photo theme "Who We Are" builds on the theme of "More to Me," bringing into the equation the strong connections and similarities they have with a family member.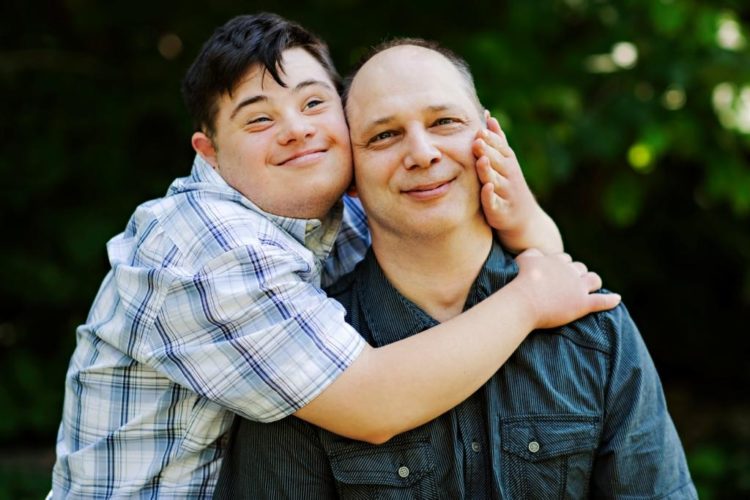 My son has Down syndrome and I am beyond proud of him. Jamie is exactly the person he was meant to be and that includes his extra chromosome. While I love being able to connect him and us with a community based on a glance, I also know there is much more to Jamie than just Down syndrome. He pulls so much from the people around him. It's nature (his genetic condition) versus nurture (his friends and family).
Jamie has similar physical features to his friends who have Down syndrome, but there is absolutely no denying that he is my son based on a glance. For this photo series, Jamie was photographed with his sister Etta (cover photo). In my eyes, the two of them are nearly identical. I've actually taken their passport photos and held them up side by side and thought either one could pass as the other. All Jamie needs is some long hair and his sister's signature bow and you'd think I had two daughters. But this is all nature. Similar to his extra 21st chromosome, his other chromosomes given to him by myself and my husband have given him a physical appearance that binds him to our family. So while you may see that Jamie looks like other people with Down syndrome, you'll also see that Jamie is as much a part of our family as an apple seed is to an apple.
Jamie and Etta share a joy of life. I once asked my 6-year-old daughter what her favorite part about herself was and she told me that she loves that she is kind. Kindness. Jamie and Etta have a zest for life. It radiates out of them and you can't help but smile in their presence. They want you to be happy. They might not know you, but the second you're introduced, their goal is to make you smile. They both love to dance and interpretive dance seems to be their strong point. Hence that smile they're guaranteed to get from you. If you're sad, they'll be there with a hug and a pat on the back. If you need a laugh, look no further than a good old raspberry on any part of your available skin. So while you might know Jamie has Down syndrome by looking at him, if you look a bit deeper, you will also find that Jamie shares many similar traits with his sister.
We have families in our local Down syndrome community who have children that have been adopted. As one such family has stated, "They share the same wild imagination and sense of adventure. They view the world around them with the same sense of wonder and excitement! Even though they don't share the same DNA (since one of them is adopted) they were destined to be brother and sister, and anyone who knows them can see it."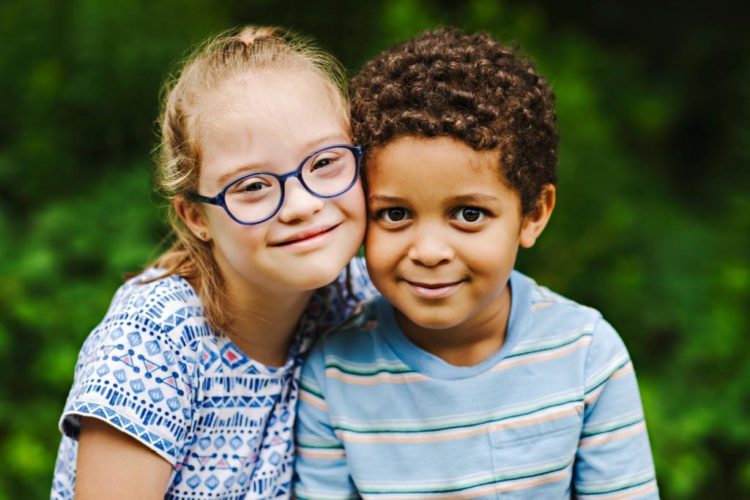 Whether it's a love of music or a passion for exploring, an interest in playing sports or a love of camping, a wild imagination or a whacky sense of humor, this is "Who We Are." I invite you to look deeper, see more clearly and be enlightened by the unique connections that are so strong, they are almost palpable in this year's photo series.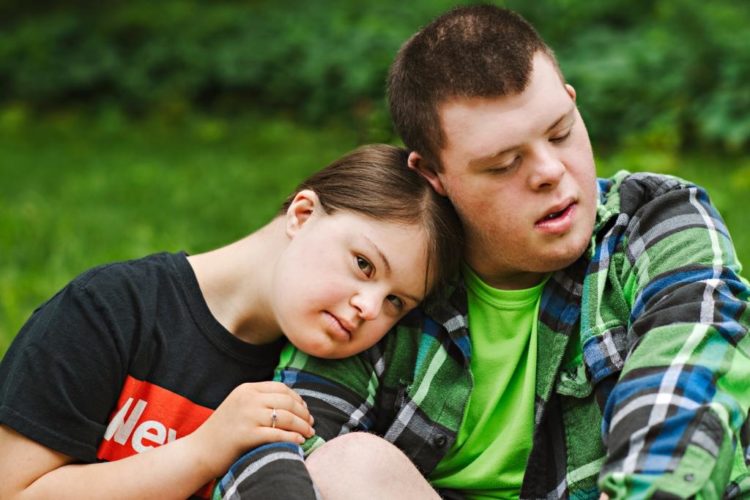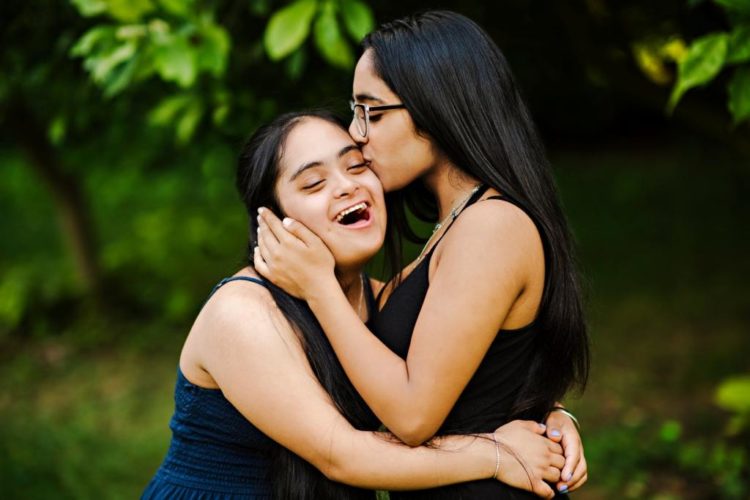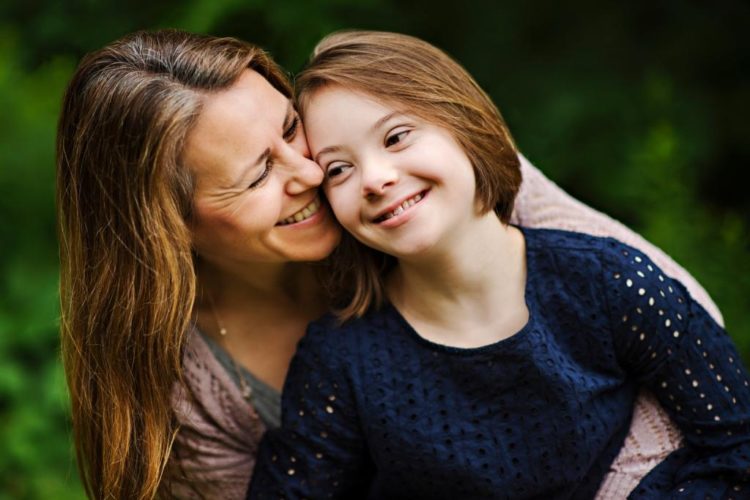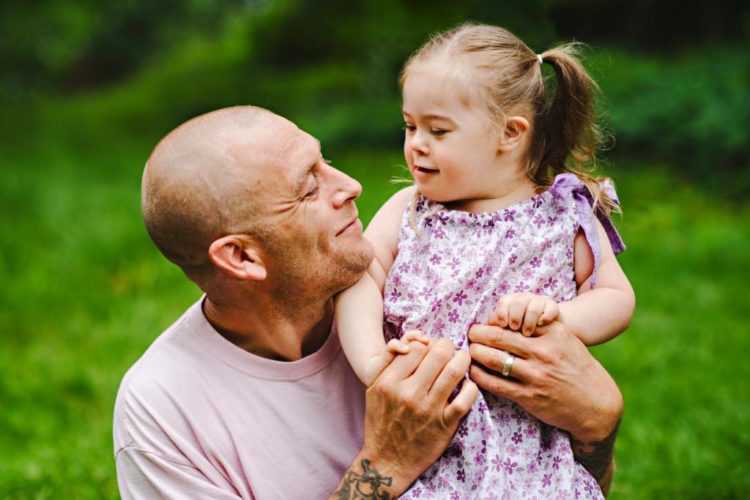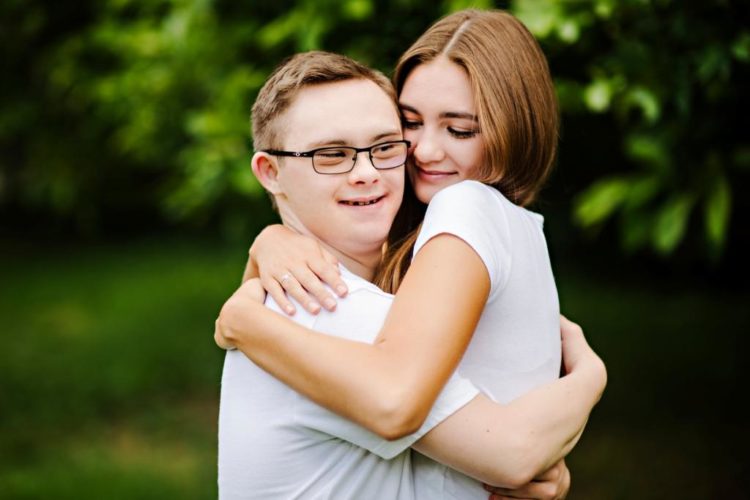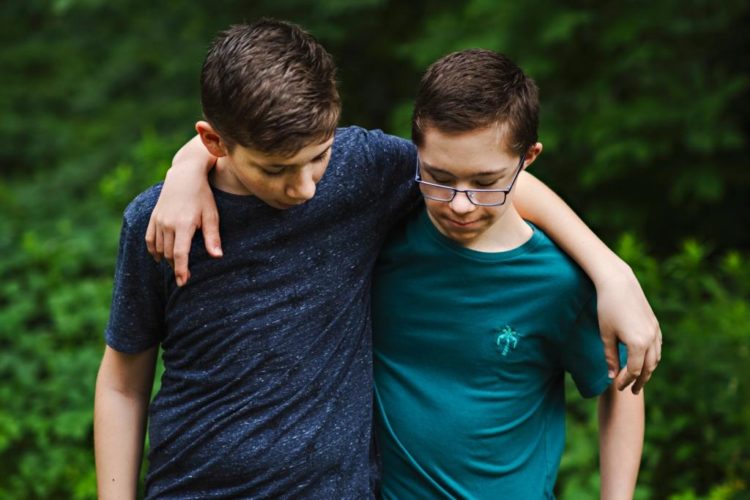 Originally published: October 21, 2020