8 Professional Male Athletes Who Raise Awareness for Down Syndrome
---
I am not into sports. But I love hearing about athletes who use their platform to raise awareness and money for people with disabilities. Being a parent of a child with Down syndrome, I believe the personal stories from these athletes, who have a wide reach and recognition, help bring acceptance and show my kids how common families like ours are.
My husband, on the other hand, loves sports. He loves finding out he has something in common with his favorite athletes. But mainly, he says athletes play a big role in bringing attention to necessary issues, so when they love someone with a disability, it helps bring positive attention and combats the stigma surrounding "the Down's kid."
Here are some professional athletes who love someone with Down syndrome. You'll notice they're all male — we had trouble finding professional women athletes who had family members with Down syndrome, but we know they're out there. If you know of one, comment at the bottom of this post.
1. Albert Pujols and Isabella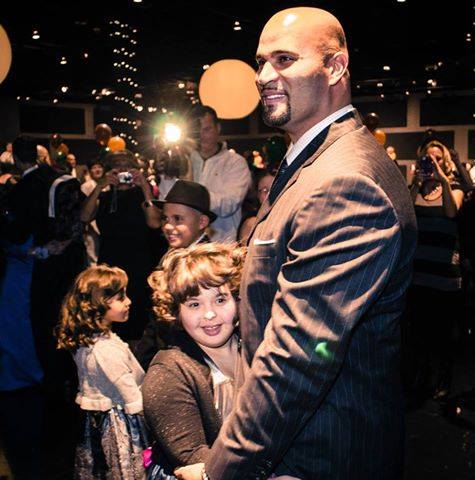 Albert Pujols is a Major League Baseball player who currently plays for the Los Angeles Angels and previously played for 11 years with the St. Louis Cardinals. He has a daughter, Isabella, who has Down syndrome. Pujols writes heartfelt messages on his Facebook page where he shares about his daughter, who was the catalyst for him and his wife, Dee Dee, to create the Pujols Family Foundation. Through their foundation, they promote awareness, provide hope and meet tangible needs for families and children who live with Down syndrome. They also provide extraordinary experiences for children with disabilities and/or life-threatening illnesses. Pujols is originally from the Dominican Republic, and his foundation helps improve the standard of living and quality of life for impoverished children in the Dominican Republic through education, medical relief and tangible goods. In a Facebook post about his daughter, Pujols shared:
Most importantly, you have taught me that Down syndrome is a gift — one that is sometimes confusing and challenging, but is also beautiful and life-changing. Thank you for giving me that gift. Loving you is one of life's greatest joys, and it is a honor to be your father. You have accomplished so much already in your 20 years, and I can't wait to see what you will do next.
2. Heath Bell and Jordyn
And my biggest thank you to my family who supported me without fail. Can't wait to join my new team full time #family pic.twitter.com/OKrXq6dFBP

— Heath Bell (@HeathBell21) March 24, 2015
Heath Bell played professional Major League Baseball for the San Diego Padres. He has a daughter, Jordyn, who has Down syndrome.
3. Jake Matthews and Gwen
Great time back in College Station with the family for A&M Senior Day. Now back to work. #GigEm #riseup pic.twitter.com/QQvoEkqoLk

— Jake Matthews (@jakematthews70) November 16, 2015
Jake Matthews, offensive lineman for the Atlanta Falcons, has a sister, Gwen, who has Down syndrome. In an interview with ESPN he said:
When you're in a room with her, she smiles and you smile, too. She's been so good for our family. People don't understand truly what a blessing it is to have someone in your life with special needs. From afar, it can seem like a burden. But you wouldn't believe the amount of unconditional love she gives. She's not influenced by the outside world; everything she does is based from good. She's the most liked of all the Matthewses because she's so easygoing.
4. David Ragan and Adam
Happy World Down Syndrome Day!

One of Adam's favorite all time wrestlers. @RicFlairNatrBoy #WDSD17 #ExtraChromosome pic.twitter.com/aFMgWHz2aw

— David Ragan (@DavidRagan) March 21, 2017
NASCAR driver David Ragan has an older brother, Adam, who has Down syndrome. In an interview with SheKnows, David said, "Adam is just a normal older brother. My parents didn't really teach or tell me anything about Adam's capabilities. They just always treated him the same as me."
5. Joc Pederson and Champ
Champ and I had fun with @MizzenAndMain and meeting some fans! pic.twitter.com/2IhmPocjuc

— Joc Pederson (@yungjoc650) August 1, 2017
Dodger's outfielder Joc Pederson has an older brother, Champ, who has Down syndrome. Joc and Champ have a close relationship, and Champ can be seen at most baseball games. In May of 2017, Champ threw the first pitch (which Joc caught). Joc is highly involved with Best Buddies International; he and Champ run the website Live Like a Champ. You can also keep up with this brother duo by following Champ's Instagram account. In a piece for The Players Tribune written by Joc and Champ, Joc said, "A lot of times people say, 'I am sorry your brother has Down syndrome,' and I'm like, 'Really? No, it's a blessing, and I wouldn't be the person I am without him.' There is nothing to be sorry about. I am extremely lucky."
6. Gene Stallings and John Mark
Wherever you're watching Gameday, it's gonna get a little dusty during our Gene Stallings story. You've been warned. pic.twitter.com/xyhq0MFyMT

— Aggie Gameday (@AggieGameday) October 17, 2015
Former Alabama football coach Gene Stallings had a son, John Mark, who had Down syndrome. Coach Stallings has been known to reach out to new parents of babies with Down syndrome and write to them as they begin raising a child with a disability. He wrote the book, "Another Season: A Coach's Story of Raising an Exceptional Son." Sadly, John Mark died at the age of 46 from a heart condition. In an interview with CBS News, Stalings said, "If the good Lord asked if he could give me a perfectly normal child or Johnny, I'd pick Johnny every time. No doubt about it."
7. Rex Hudler and Cade
Proud dad here! son, Cade and daughter Alyssa are graduates!! Growing up too fast!! pic.twitter.com/ADpMO3ngnu

— Rex Hudler (@RexHudler1) May 17, 2016
Rex Hudler is a commentator for the Kansas City Royals and a former MLB player. He has a son, Cade, with Down syndrome. He began a nonprofit organization, Team Up for Down Syndrome, aiming to improve the lives of people with Down syndrome and see them achieve their full potential. On his website, Hudler wrote, "Cade might not be perfect to human eyes. But God made him perfect for me and my family. He's going to be a light for other Down syndrome children. I just know it . . . I just know it . . . I just know it."
8. Buddy Bell and Traci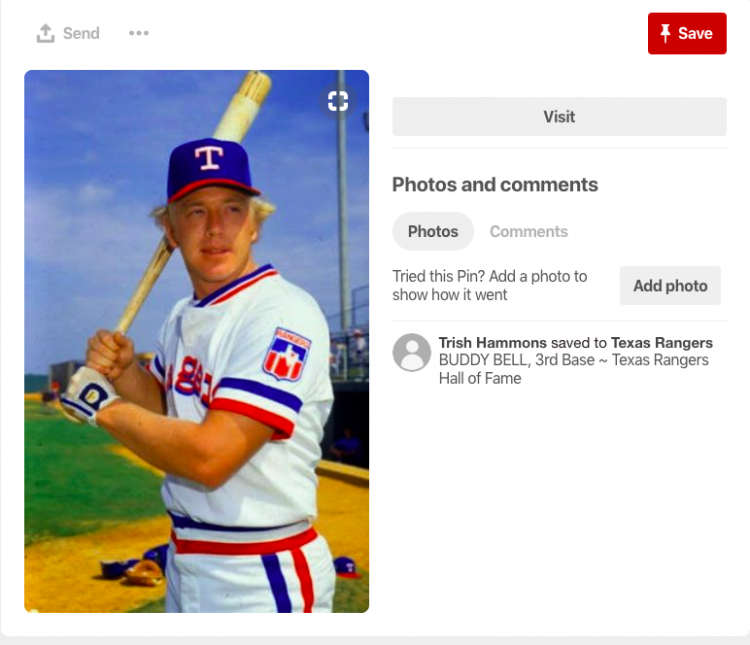 Buddy Bell was a MLB player and coached several teams including the Kansas City Royals before retiring in 2007 stating he was doing so to spend more time with his daughter, Traci, who has Down syndrome.
Who did we miss? Comment below!
Banner image via Facebook (Albert Pujols and Bella) and Twitter (Joc Pederson and Champ)
Originally published: August 21, 2018