On May 30, 2006, our son Matthew Ray was born with Down syndrome with a life threatening medical condition that required surgery at just 10-hours-old. An emotional roller coaster ensued from the moment he took his first breath. Our biggest fear was the unknown, so my husband, Brian, and I quickly surrounded ourselves with information and met with other families who had walked a similar path before us. I realized I needed an outlet, so I ran — both figuratively and literally running away from the challenges and great unknown that was Down syndrome.
Matthew was the first person with Down syndrome that I ever met. Through this decade-long journey of hope and despair, happiness and sadness, obstacles and triumphs, challenges and victories, therapies and milestones, a decade of pure and unconditional love has persisted.
Because of that love, I stopped running away and instead I began running with Matthew and each of his two younger sisters. It became my favorite time of the day: running trails, listening to the squeal of my children urging me to "run faster, faster Momma," having to stop every so often to pick up a toy or snack thrown out of the stroller (a welcome chance to regroup and return home to take on whatever life dealt us). Eventually, Matthew outgrew his running stroller, but he never outgrew the opportunity to run with me. He loved it, and I loved him.
Since Matthew's birth, I have volunteered and been a part of the National Down Syndrome Society (NDSS). Last year, I had the opportunity to combine my passion for health and fitness with my disability advocacy experience as I joined the NDSS staff as the Director of National Inclusive Health & Sports. In the past year, we have gathered over 100 Athlete Ambassadors from across the country as part of #TeamNDSS. These like-minded individuals build awareness, share knowledge, promote acceptance and highlight the abilities of all individuals with Down syndrome in their own training, races and athletic events in their local communities. In 2018, we will take our passion for health and the mission of NDSS on the road and across state lines.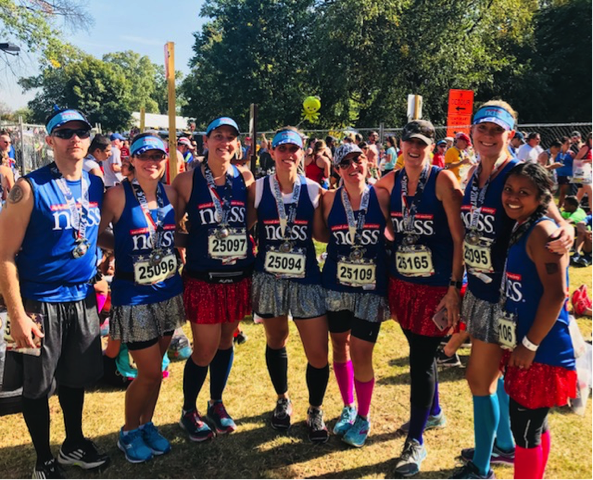 We are officially launching Run for 3.21, a run that will bring together a team of athletes that support the Down syndrome community, working together to run non-stop from the steps of the U.S. Capitol to the United Nations. This amazing run will culminate in a presentation at the United Nations on March 21, 2018 on World Down Syndrome Day. As NDSS plans this exciting event, I have thought back to my own experience. As Matthew's mother, his early years were spent with me running away from his diagnosis, before I realized that running with him served to help us both find a joy that was otherwise unattainable.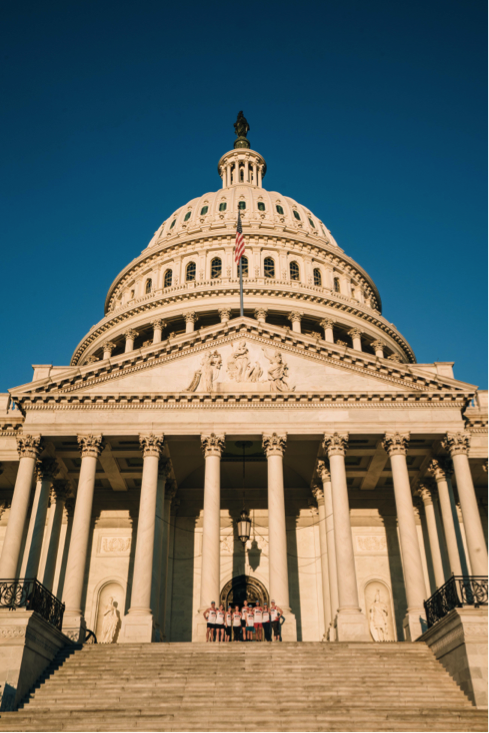 A few years ago, I was sidelined for months with a hip injury. It was devastating. After a long and difficult recovery from two hip surgeries, my time spent training and participating in road races and triathlons took on a whole new meaning. It was no longer about my own PR or a victory. It became about running for Matthew, Russell, Tommy, Samantha, Lexi, David, Lila, Frank and running with Elizabeth, Ashley and so many more. My love for running is now about others, and every time I lace up my shoes and hit the pavement, I am reminded of those around me who work tirelessly every day to overcome obstacles and stereotypes. We are breaking barriers and showing the world that individuals with Down syndrome can do anything. My, son, Matthew can do anything.
Run for 3.21 is a team of 18 core runners: new and expectant parents, veteran parents, siblings, family members, friends and members of the community. Our team is fully inclusive and will include individuals with Down syndrome, such as my friend Bob, who recently became the first person with Down syndrome to summit the Grand Teton in Jackson, Wyoming. Please support us and follow along as we take on this incredible adventure on World Down Syndrome Day 2018.  You can learn more and apply to be on the Run for 3.21 Team at Run for 3.21.
Michelle Ray resides in Wilmington, DE with her husband and four kids.  She is a graduate of Virginia Tech and George Washington University. She is a certified RRCA run coach and ACE Personal Trainer.  Michelle oversees the National Buddy Walk® Program, Charity Racing Teams, Athlete Ambassador Program and Our Healthy Community Program at NDSS.  She is a
co-leader and founder of a women's running club in Wilmington, DE.  She enjoys running distances from the 5k to full marathon and triathlons from sprints to 70.3.  She recently ran the Marine Corps Marathon with a team of 21 runners from NDSS and is training for the 2018 Walt Disney World Dopey Race.
We want to hear your story. Become a Mighty contributor here.
Originally published: November 17, 2017