What It Feels Like to Send My Daughter With Down Syndrome to School
---
I never thought it would feel this way.
I thought I would cry more. I thought I'd be anxious. I thought I'd reconsider our decision to let her go.
Instead, I'm sipping coffee, enjoying the quiet and smiling at the thought of what my youngest daughter, Willow, is up to right now.
She's at kindergarten.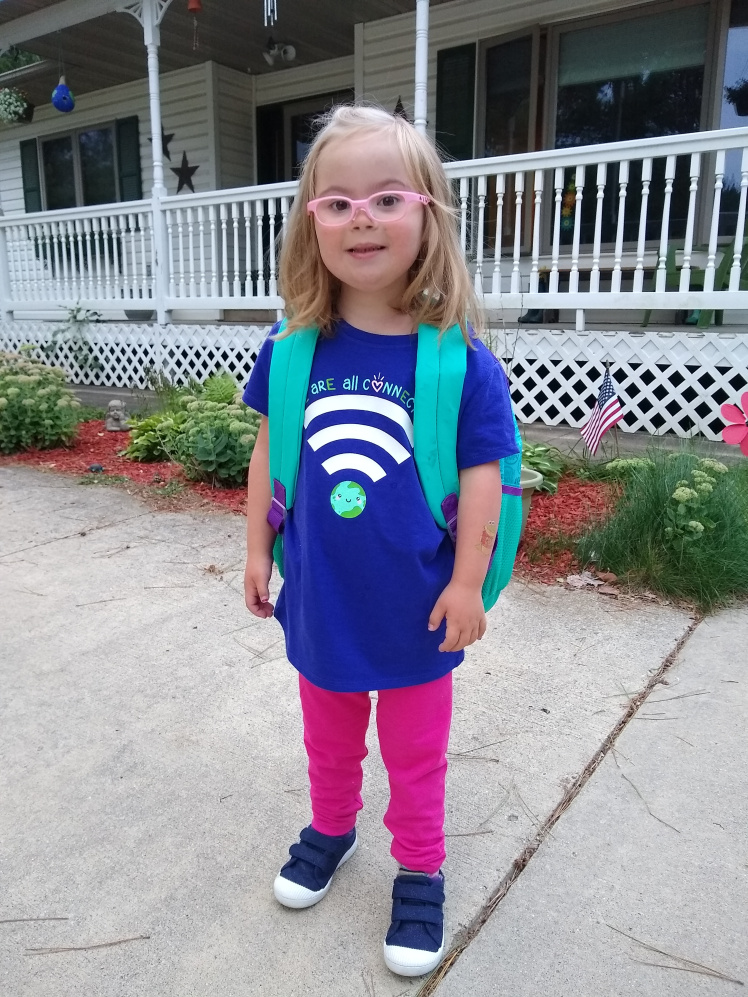 Willow has Down syndrome, so she's not your average kindergartner. She has an IEP (Individualized Education Plan), a one-on-one helper and a pretty significant speech delay. Willow is about half the size of her peers, she wears braces in her shoes and doesn't really understand the concept of personal space. She's a hugger. Correction, she's a squeezer. Willow also doesn't take no for an answer.
Am I worried that Willow might get picked on? A little bit. Do I fear her teacher might soon discover her stubborn side? Absolutely. Do I wonder if she's getting enough to eat, feeling included, learning anything or struggling in any sort of way? Yes, yes, yes and yes.
But those thoughts… those worries… those fears… don't dominate my thinking right now. Willow's smile is all I can picture. Every afternoon, she wears a big one when she races out the door of her school and into my arms.
Willow loves kindergarten.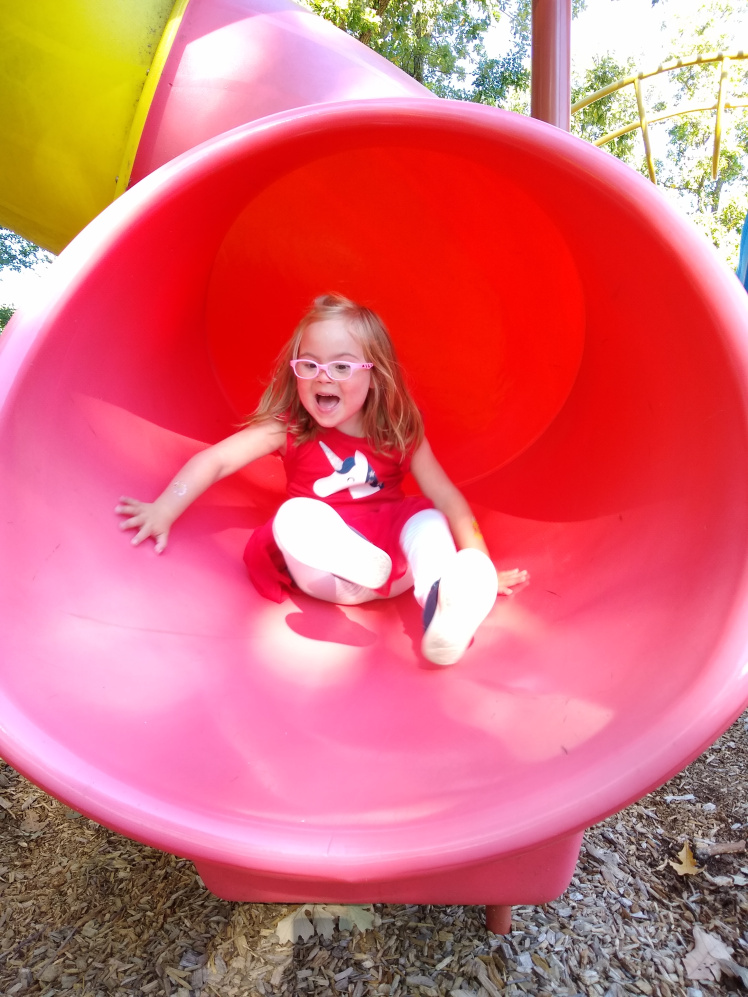 Bullies, IEPs and potential problems are clearly not on her radar. She's focused on fun. So I'm trying to do the same thing.
I feel like my husband and I have done everything we can to prepare our little girl for success in school. She has a great IEP, an awesome teacher and a gift from heaven serving as her one-on-one para. I anticipate issues might surface at some point, but I really can't do anything about those now.
So, here's what I am going to do…
I'm going to relax. For 12 years, I've been a stay-at-home momma. I'm finally drinking my coffee hot.
I'm also going to celebrate my daughter's name at the top of her take home sheets. She's getting so good at writing it.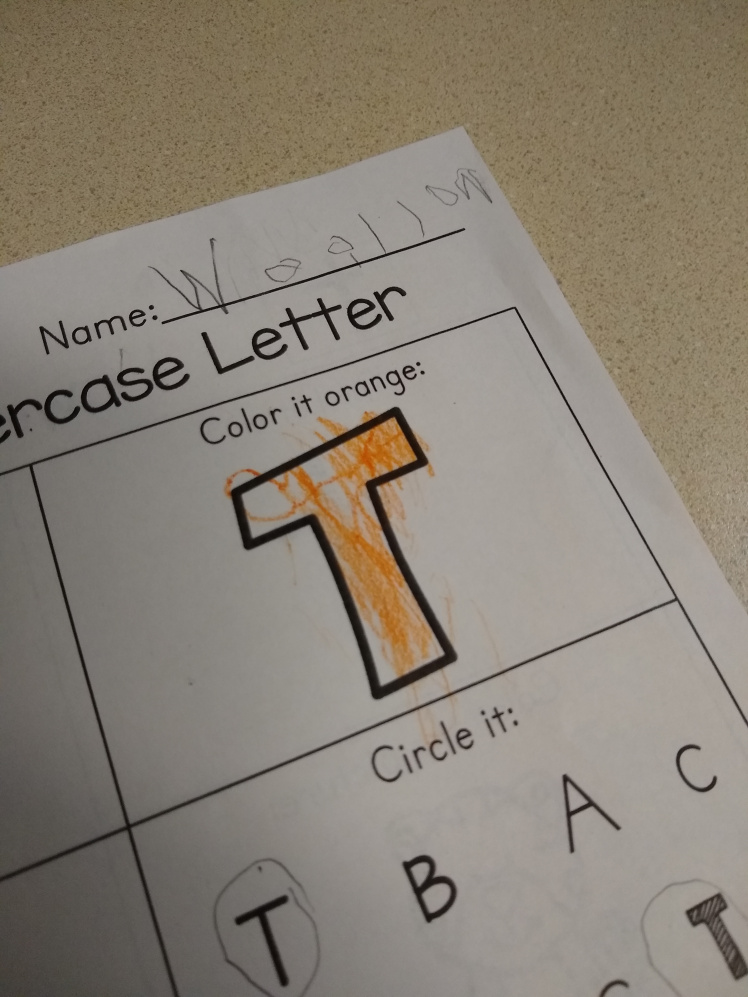 I'm going to sing the ABC's in celebration with my daughter. She knows them. And just like every other kid her age, "l, m, n, o, p" sound like one giant letter.
Instead of fretting, I'm going to giggle with my girl. She tells some wild stories about her time at school. The last one involved a boat. I'm sure she's telling the truth!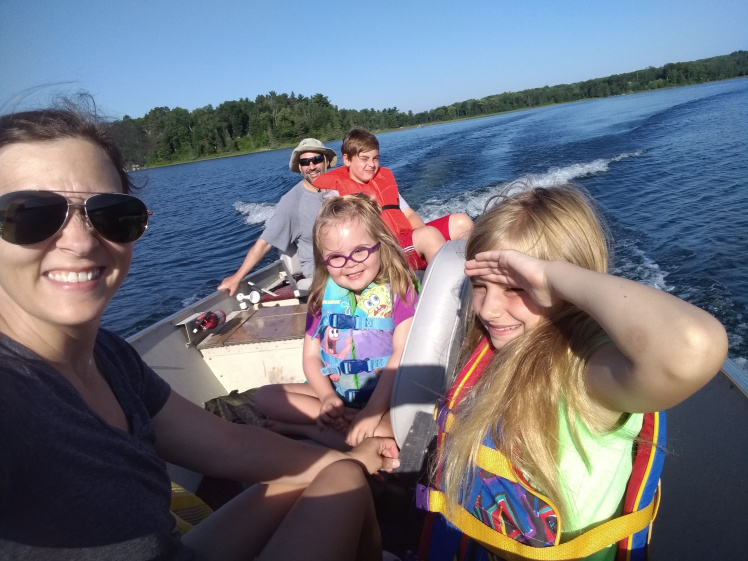 While Willow and her siblings are at school, I'm going to get everything I can done around the this house. I want to be fully present when I pick my kids up every afternoon. I don't want to be consumed by worry or to-do lists.
While there are a million things to fear, I'm going to focus on the number 13. That's how high Willow can count. She tries to make it to 20, but all the teens sound the same. It's cute.
Willow is learning so much at school. It's all so awesome. Her heart for kindergarten fills my heart with joy.
Every day when I pick Willow up from school, I ask her how her day was. Her answer is always the same.
"Good."
That's also my answer for how to feel when I send her every day.
"Good."
Life is good.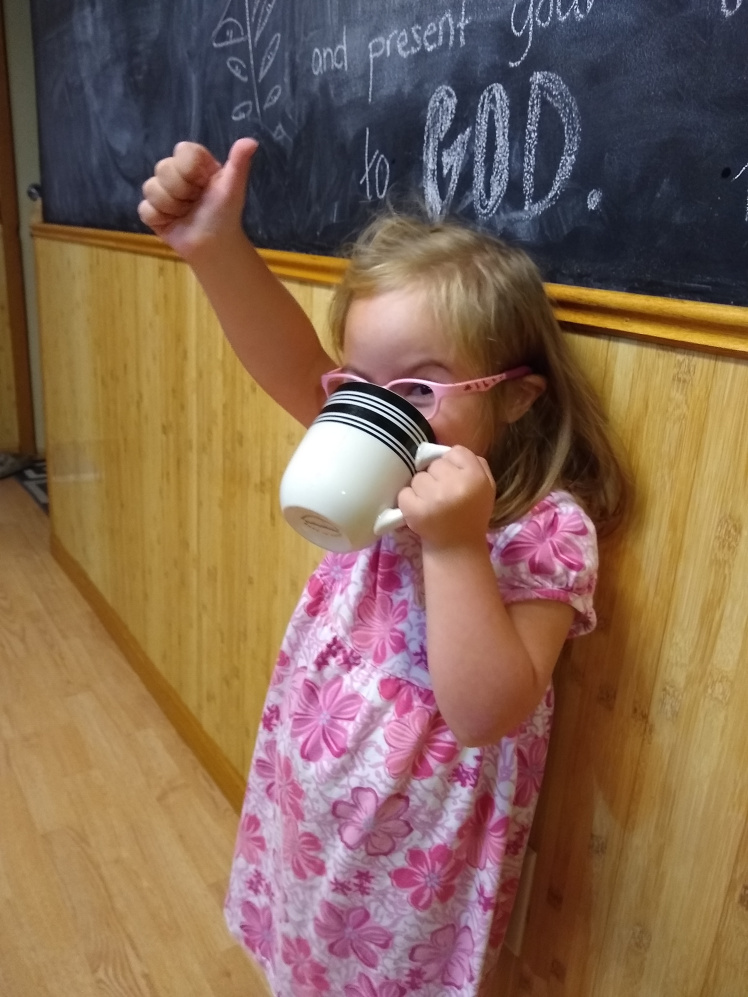 Originally published: October 14, 2019