To the World on My Son's 3rd Birthday: Down Syndrome Shines
---
Three years ago, Ronin was born into this world.
He came out absolutely perfect.
He came out screaming and crying, making his arrival known, only to calm when he found my cheek and he laid his against mine. He was here and he was safe.
We were thrown off course when that doctor said, "I think he might have Down syndrome." The next days unfolded into a whirlwind of sadness, denial, hope and love all swirled together.
Down syndrome… I remember crying, feeling like my heart couldn't decide if it wanted to sink or swim. I felt pain and love. The pain coming from the world, and how I envisioned my son being the target of hatred, being  treated as less and being talked about as of he didn't or shouldn't exist. The pain was not really from his diagnosis — a diagnosis many people do not take the time to learn accurate information about, but one that I have found beauty in every day.
In my son's 3 short years,  the world's grip on my fear and sadness is losing its hold. I know this world will never be a perfect, accepting, loving place, so I can't make the effort to care about it anymore. Instead, we will make our world; that caring and loving place that today's world has forgotten how to be.
When you stare  and get a glimpse of our life, you will see a joy many people seem to have forgotten; a love that's a chromosome in length more; life lessons delivered through a little boy who is here to remind me that good will always win and always shine the brightest.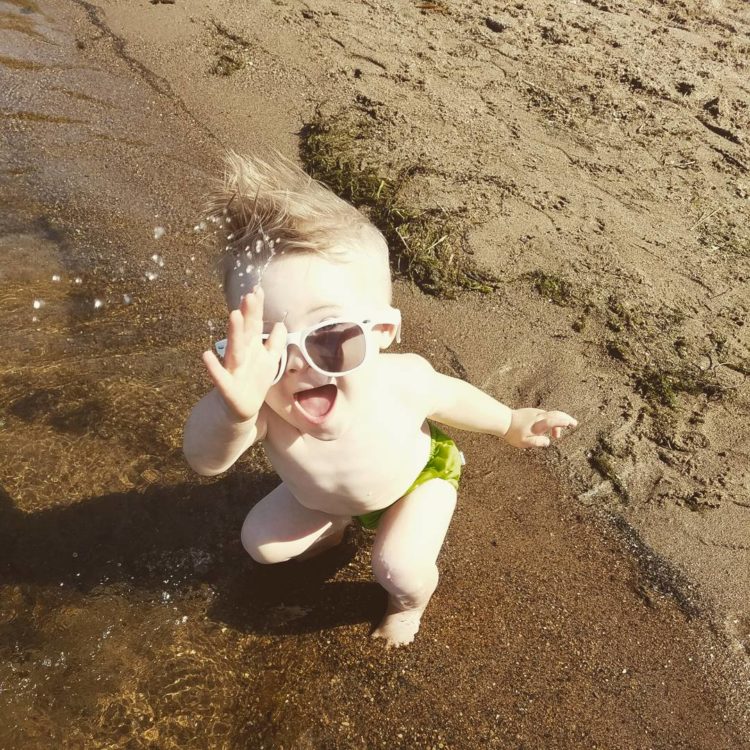 Happy 3rd birthday, my little star. You were born to shine just a little brighter than the rest.
We want to hear your story. Become a Mighty contributor here.