This SunTrust Super Bowl Ad Just Might Be Our Favorite One This Year
---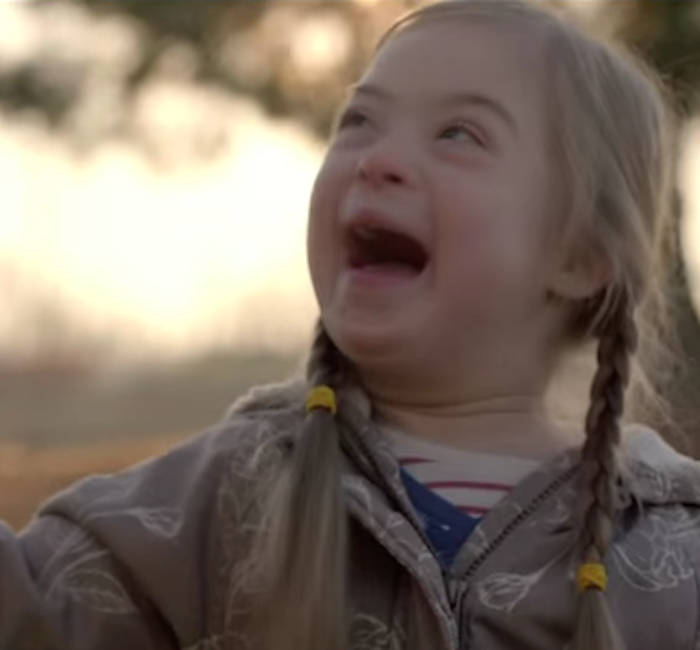 This just might be our favorite Super Bowl commercial this year.
SunTrust, an American bank holding company, has released an ad that includes a girl with Down syndrome and a man who uses a wheelchair. Both only appear for a few seconds, but it's nonetheless a step for inclusion in the media.
See the SunTrust ad below:
That girl, Cora Slocum, is no stranger to the spotlight. The 4-year-old from Martinez, California, was also featured in an August 2015 back-to-school ad campaign by a children's shoe company called Livie & Luca. The company picked Cora for their advertisements after working with the nonprofit Changing the Face of Beauty.
Changing the Face of Beauty is an organization founded by Katie Driscoll, a photographer and mother of six, including a daughter with Down syndrome. She decided to take action after failing to find advertisements showing kids with disabilities. Now, she's a mom on a mission to get companies to include models of all abilities in their campaigns.
Cora was a natural on set filming the commercial, and her mother, Kerri Slocum, says the crew were fond of her and impressed with how quickly they got the shot.
"She has a very agreeable nature and seems to enjoy having her picture taken and follows direction really well," Slocum told The Mighty via email. "She has a natural ability to connect with people and her joy is contagious."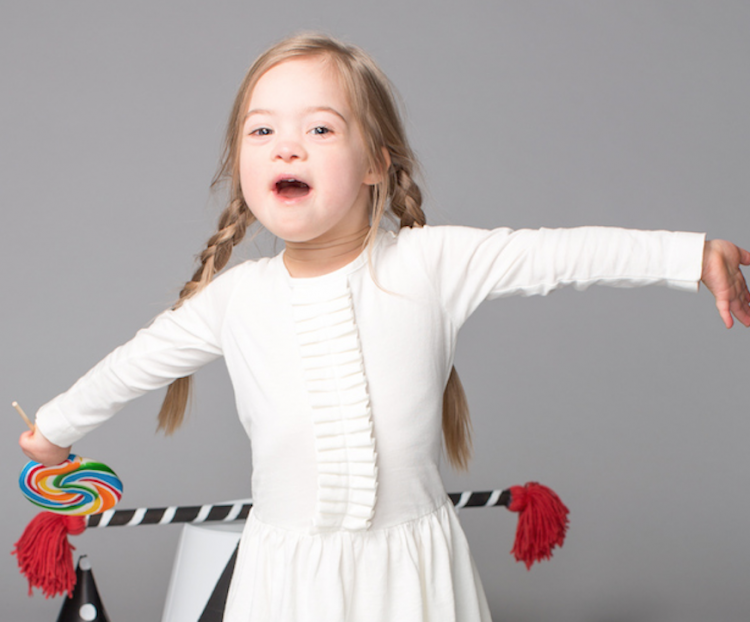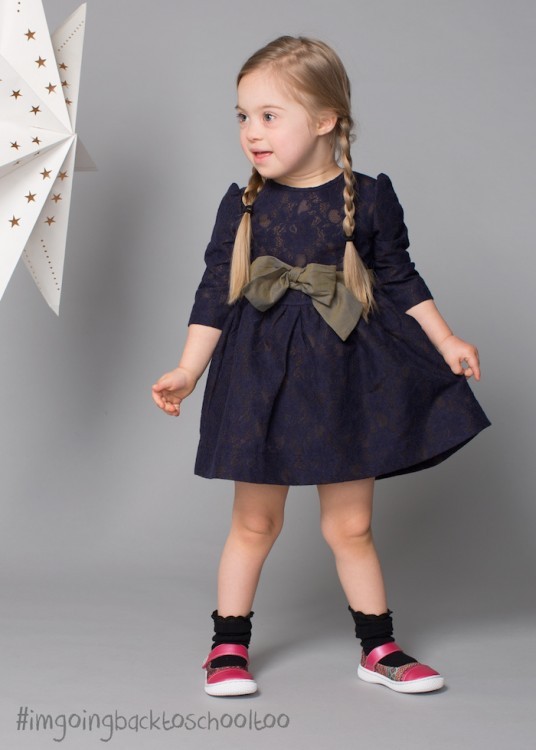 "The Super Bowl is probably one of the most important events of the year for television advertising — it sends a message to the world communicating what is important to retailers for the year," Driscoll told The Mighty in an email. "Seeing a child and an adult who represent the disability community included in that advertising sends the powerful message 'we see you and you matter,' and that is what we at Changing the Face of Beauty ask for every day."
Last year another little girl with Down syndrome, Grace Ramsburg, who was 8 at the time, made a commercial appearance on Super Bowl Sunday. Grace and her family were selected to be a part of a one-minute McDonald's TV ad.
Go here to learn more about Changing the Face of Beauty and Super Bowl ads involving people with disabilities.
Originally published: February 5, 2016