28 Awesome Tattoos of Parents of Kids With Down Syndrome
---
I have wanted to get a tattoo in honor of my daughter who has Down syndrome for several years. I like the Down syndrome butterfly, which has become a "symbol" of Down syndrome awareness in recent years. To me, it symbolizes the beauty of people with Down syndrome with the yellow and blue awareness colors. I figure this way I could get a butterfly for each one of my kids.
We reached out to parents from our Mighty community who have kids with Down syndrome and asked them to share their tattoos in honor of their kids. I thought I was sold on the butterfly, but seriously, some of these tattoos are incredible.
If you are considering a tattoo, these might provide some creative ideas.
1. "This is for my daughter. It's from the Shel Silverstein poem 'Listen to the Mustn'ts.' My husband was reading poems to her shortly after she was born and we both thought this poem summed up our philosophy for raising her. People will say what they will but don't let it hold you back." — Jennifer B.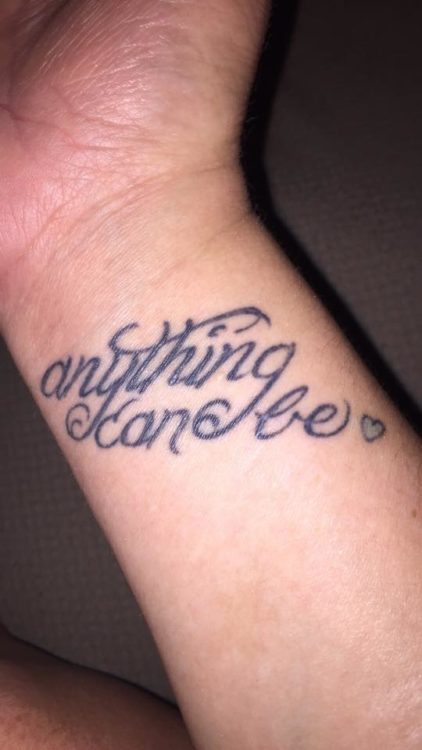 2. "My son Luka born with Down syndrome on 9/14/12. Down syndrome is three copies of your 21st chromosome, or Trisomy 21. 'Omne trium perfection' means all things that come in threes are perfect." — George K.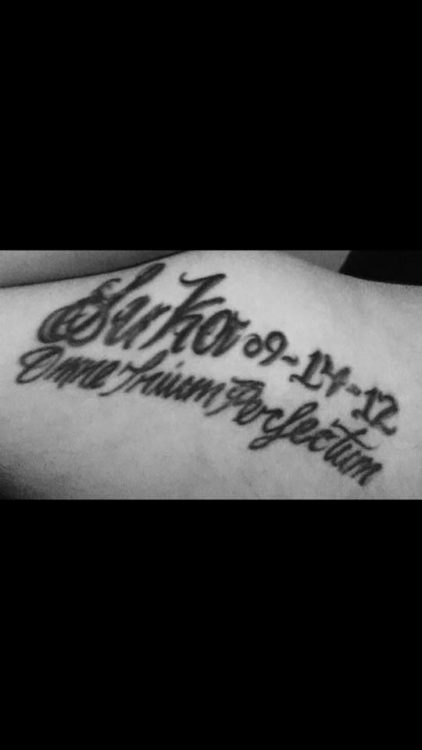 3. "Two words they wished ours after your birth, two words that portrayed a false image of your worth, in my eyes you will always be the most wonderful gift ever given to me." — David M.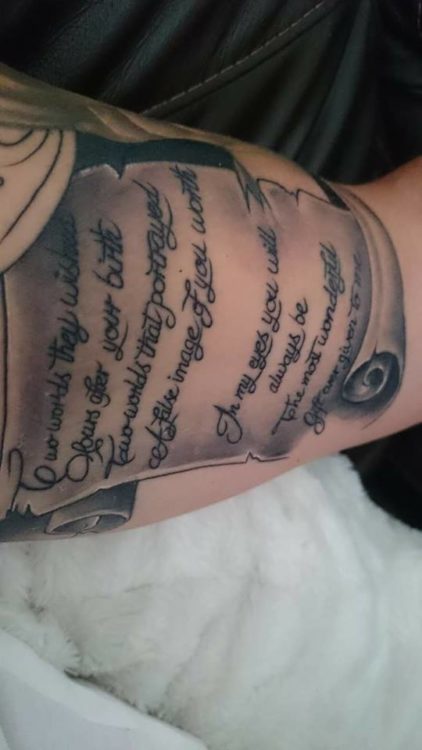 4. "This is the sign for 'I love you' with the Down syndrome ribbon inset a heart and an EKG line through it to for my heart hero. I call it my 'I love you, Augie' tattoo." — Melissa S.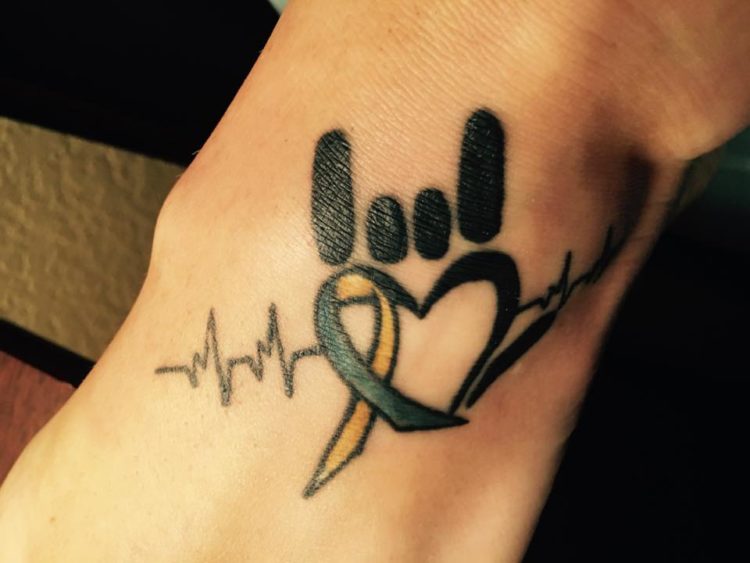 5. "The ribbon is after his name because he is so much more than Down Syndrome. On my right arm because I do everything right handed and he is everything to me." — Stephanie M.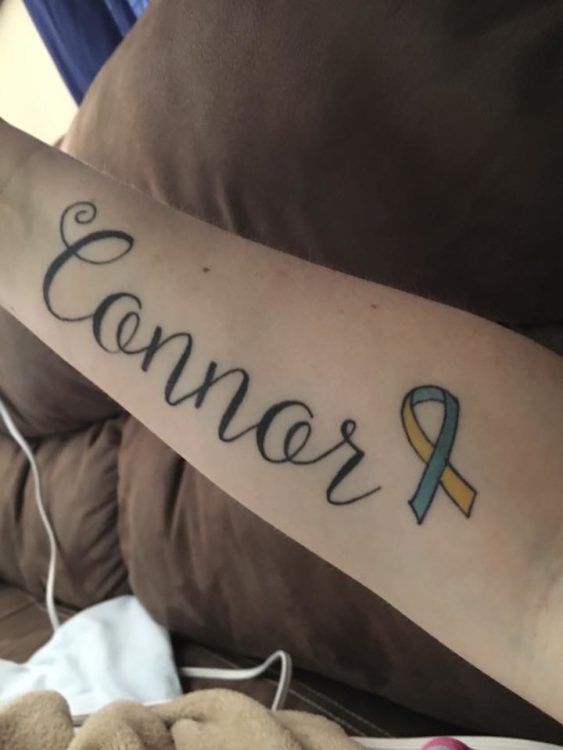 6. "This is for my daughter. I had it to raise awareness and a lot of people have asked what trisomy 21 is." — Paul W.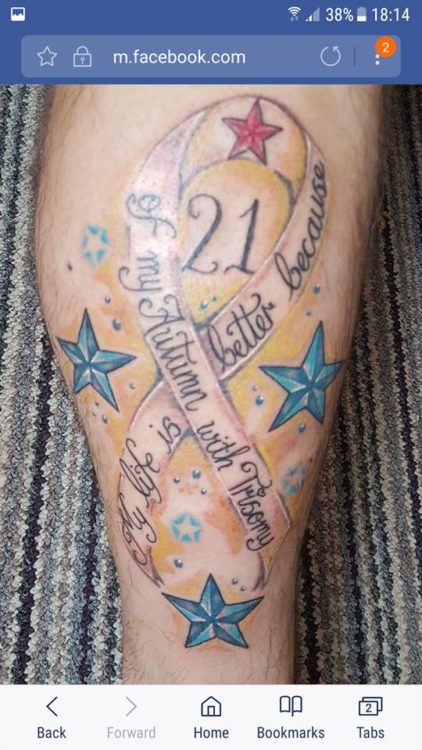 7. "Half the heart for CHD and the other half is the DS ribbon." — Ashley R.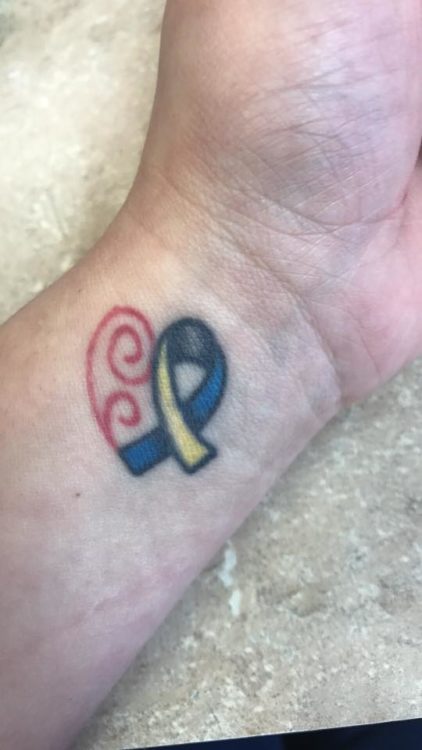 8. "For my son, my anchor, my 'sonshine' and now my angel, Greyson Isaac: 10/20/14 — 1/29/17" — Greyson I.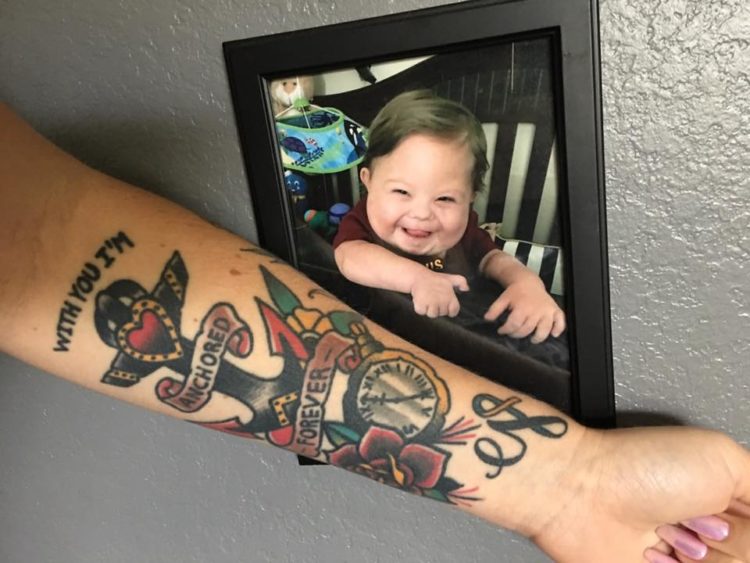 9. "My tattoo for my daughter. Translates to 'everything that comes in threes is perfect!'" — Haley B.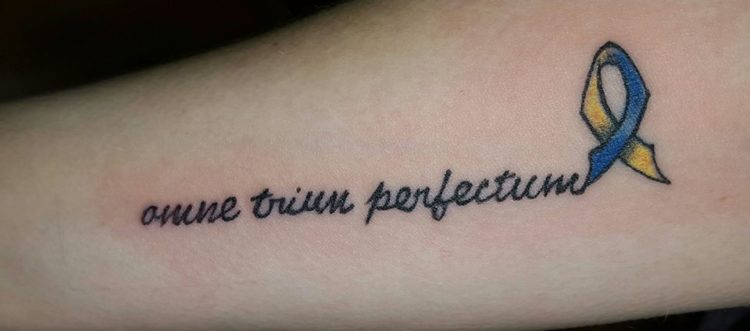 10. "For my Cree man. Because I wouldn't want him any other way!" — Angel W.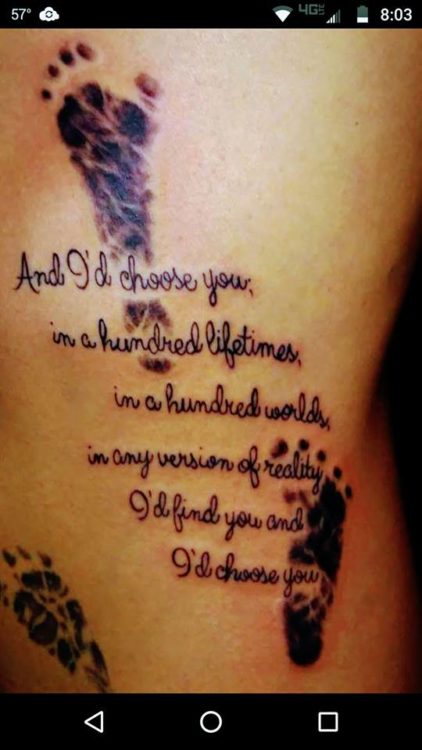 "And I'd choose you, in a hundred lifetimes, in a hundred worlds, in any version of realty I'd find you and I'd choose you."
11. "For our son with Down syndrome and our daughter." — Kelcy G.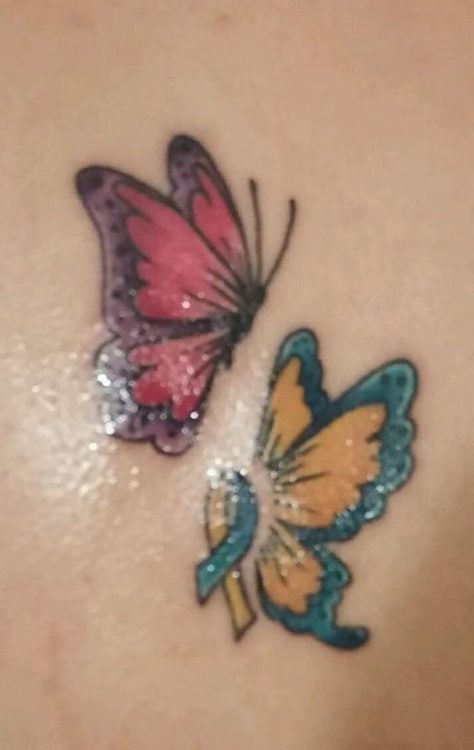 12. "Me and my sister got matching tattoos to honor my daughter, Destiny." — Jeannette C.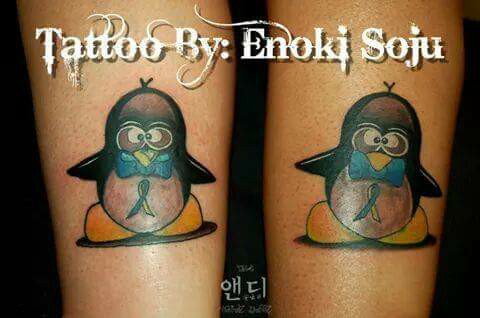 13. "Mine for my daughter, Andilyn." — Kris B.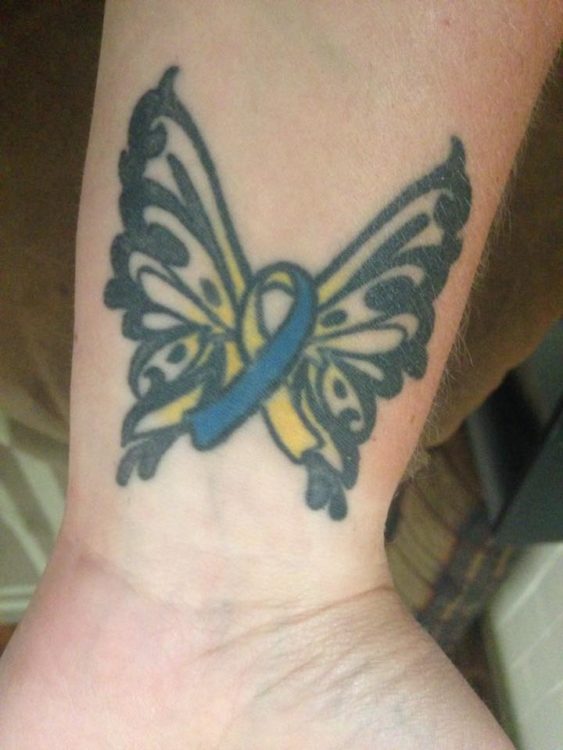 14. "For our Mihail — the most amazing thing that has ever happened to us. Hubbys tattoo." — Karin K.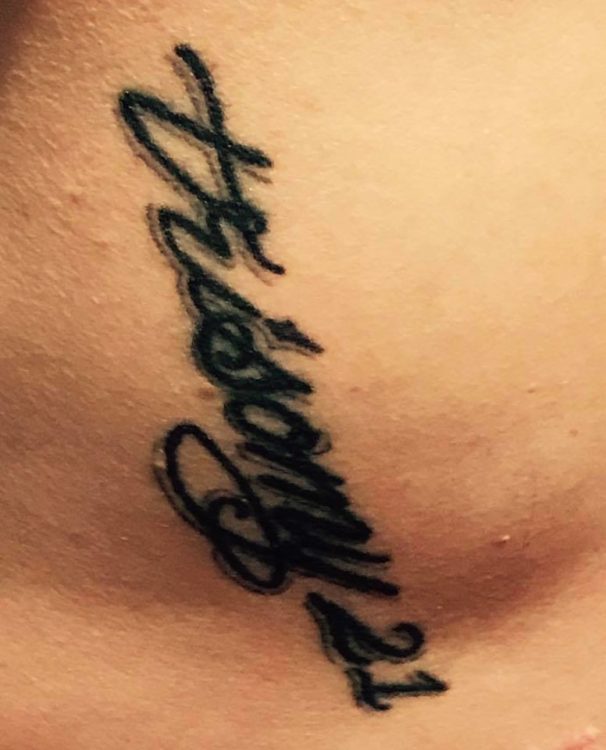 "Trisomy 21"
15. "For my girl, Cori, who rocks T21 as well as being a heart warrior." — Jamie D.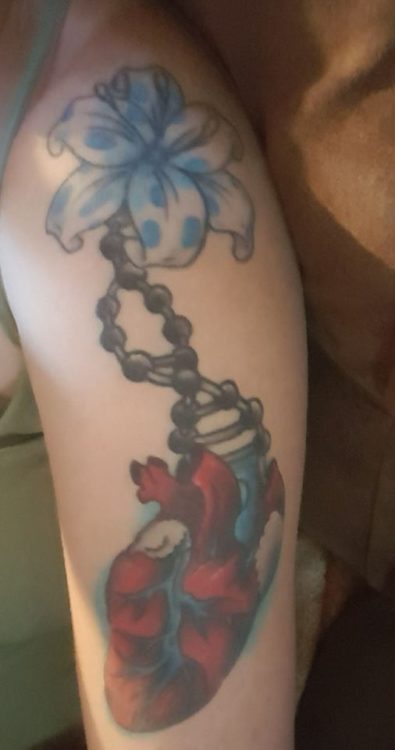 16. "My husband, Robbie" — Amber F.
"This is my son, [Robbie]. He is an amazing dad. When he got this tat, I asked him why he felt like he should get this and why so big (like moms do), Robbie said, 'because when people look at my son, they see Down syndrome, now that's what they see when they look at me as well.'" — Missy M.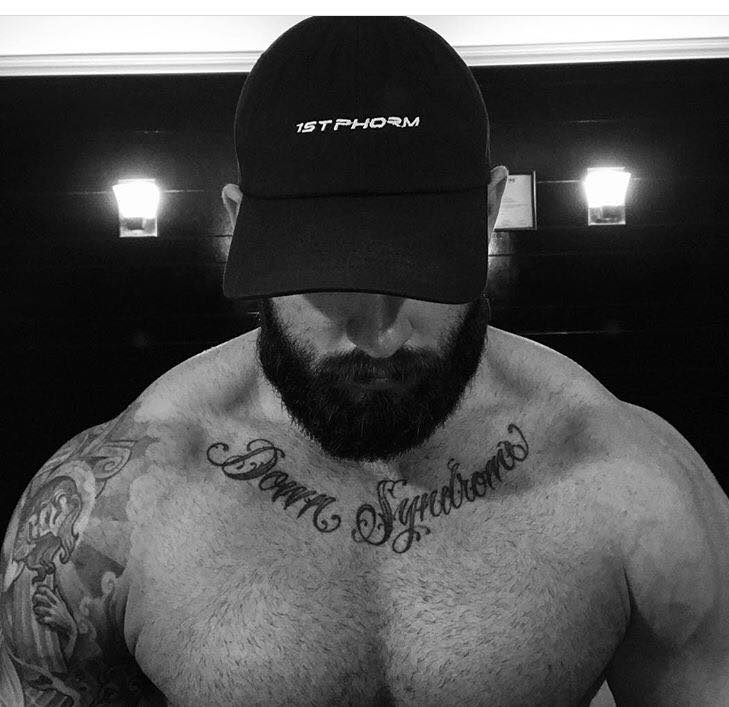 17. "John Isaac's karyotype of his 21st chromosome." — Lara S.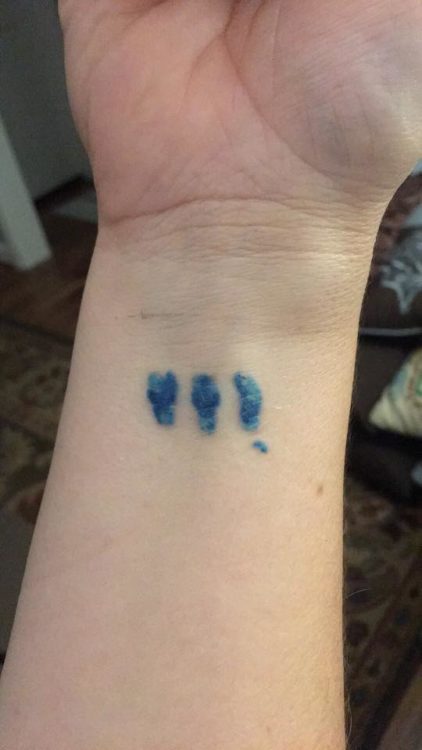 18. "This is for my daughter Caitlin, who is 17." — Lisa M.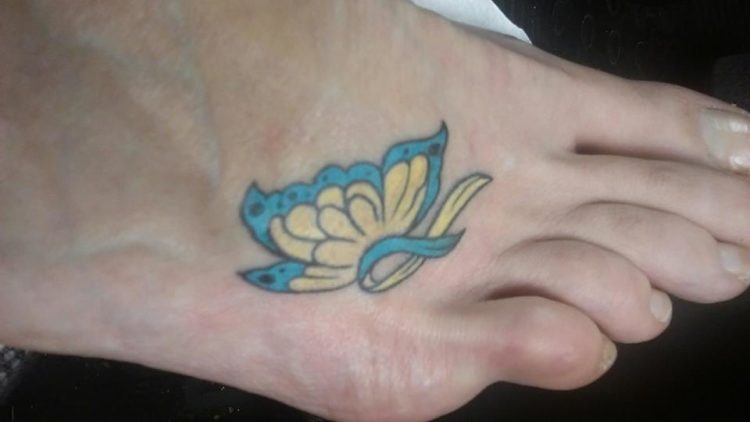 19. "For my son. I liked the twisted halo because it's not as common as the ribbon." — Samm G.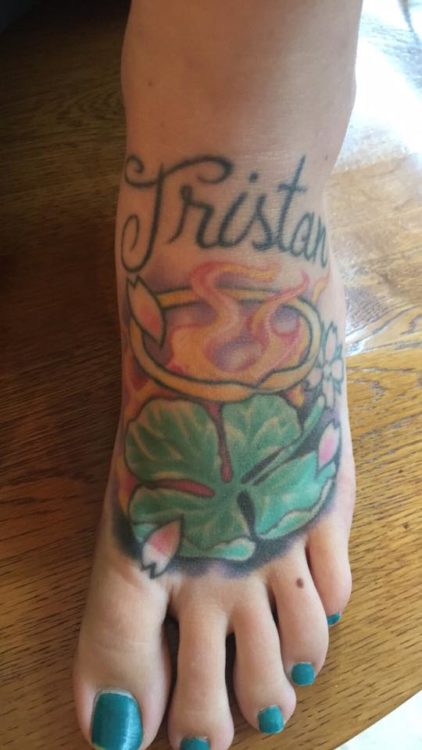 20. "For our Jaxon, our little superhero." — Saun S.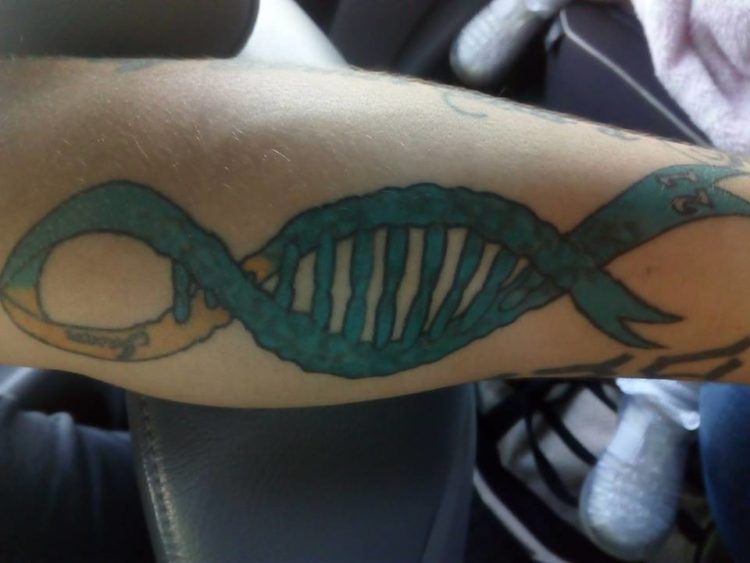 21. "Not a parent but a proud uncle." — Timothy F.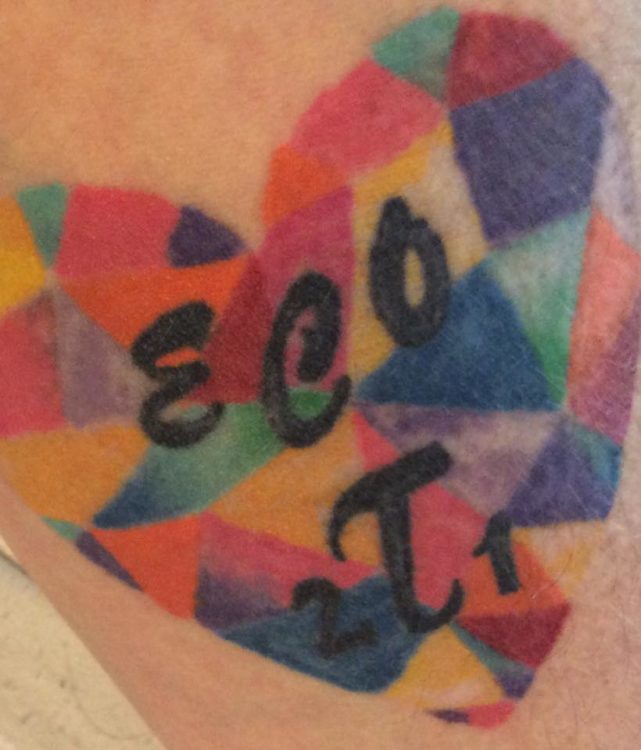 22. "For my little girl with Down syndrome." — Ashley C.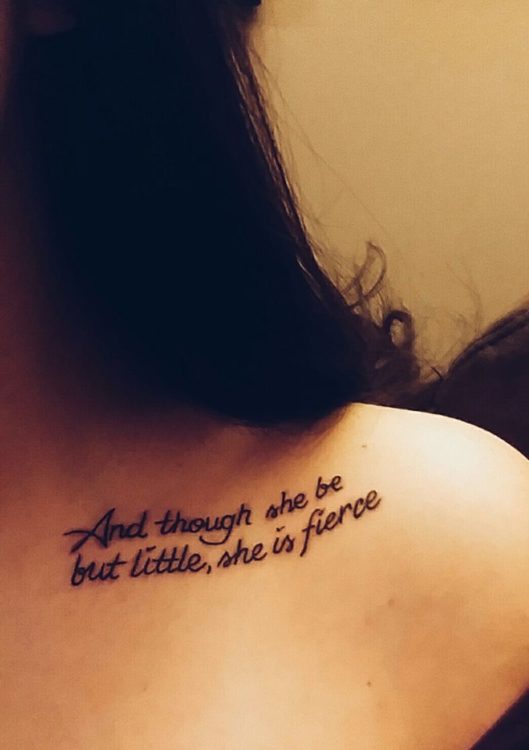 "And though she be but little, she is fierce."
23. "My daughter and I got this for my son." — Jodie O.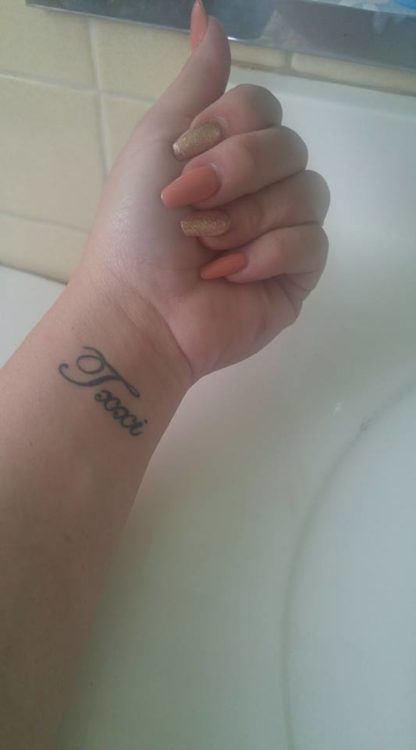 24. "His initials, LAW are in the swirls." — Kari W.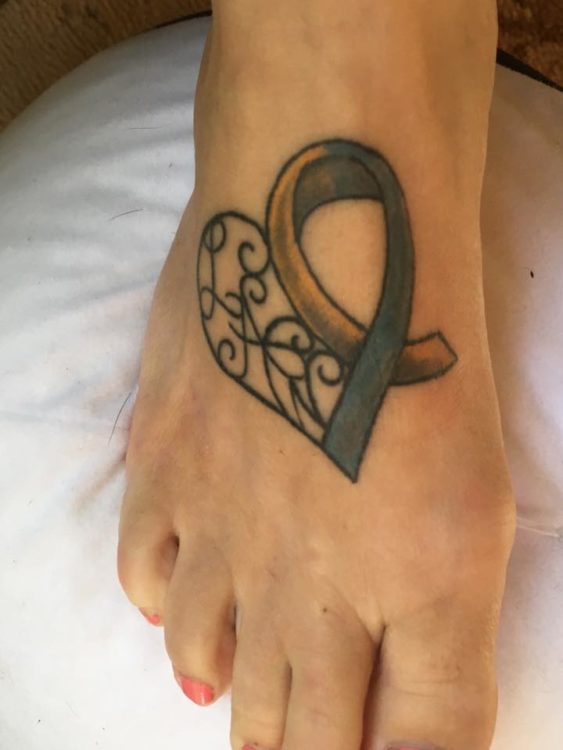 25. "For my daughter." — Jason C.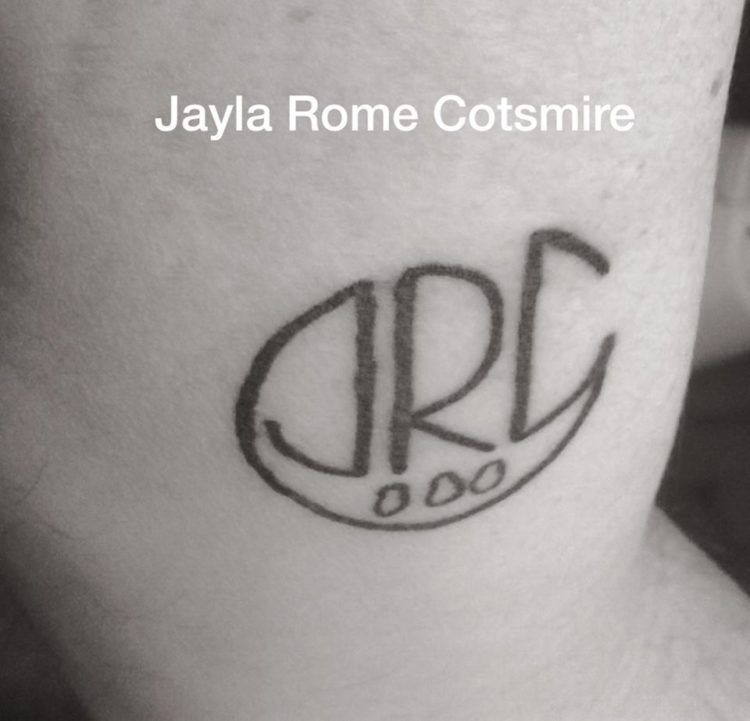 26. "Fearfully and wonderfully made." — Erin S.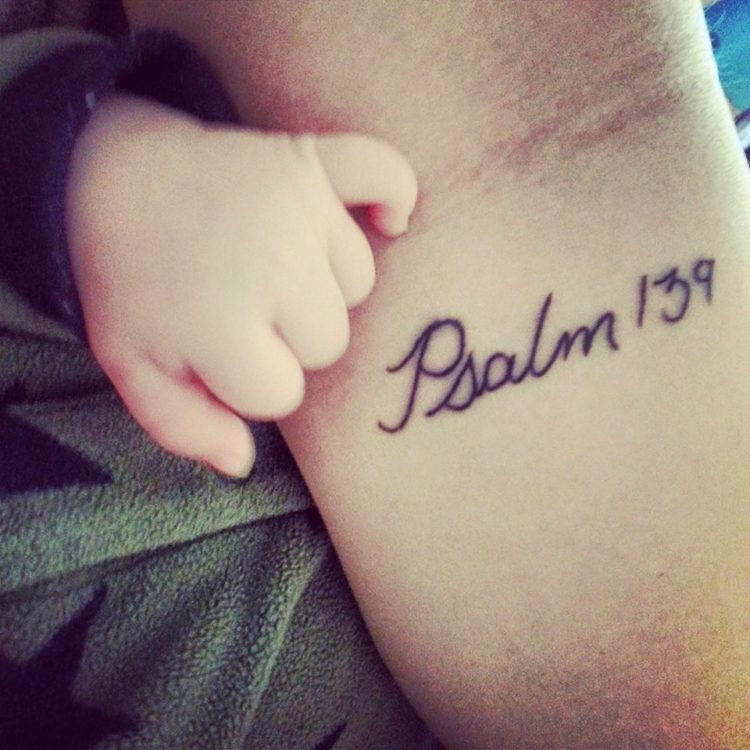 "Psalm 139"
27. "For my son!" — Jamie H.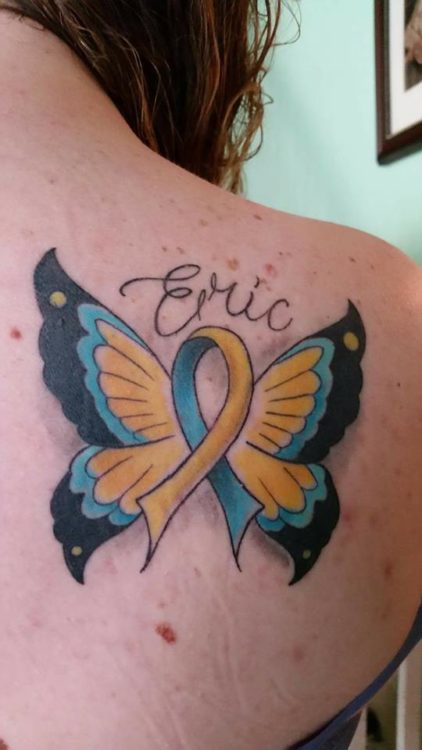 28. "My son's father." — Samantha S.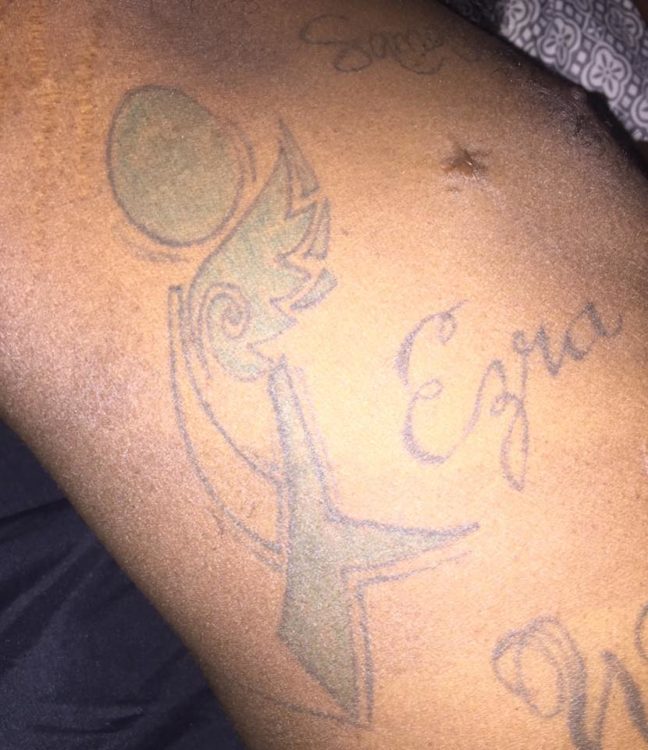 Thank you to all the parents who shared their body art with us.
Do you have any tattoos to honor your child with Down syndrome? Let us know in the comments.
Originally published: September 13, 2017