Teen With Down Syndrome Gets Lady Gaga's Attention With One Performance
---
Lady Gaga is great, but our new favorite pop star is Katy Gaga.
Katie Dorman is a 17-year-old who has Down syndrome and has been mostly nonverbal since the fifth grade, Dorman's mother told the "Today" Show. There's one person who gets Dorman especially excited — Lady Gaga.
Dorman, a student at Suffield High School in Connecticut, transforms when she hears Lady Gaga's music. Donning a blond wig and sparkly sunglasses, Dorman becomes "Katy Gaga" when she's on stage (video below).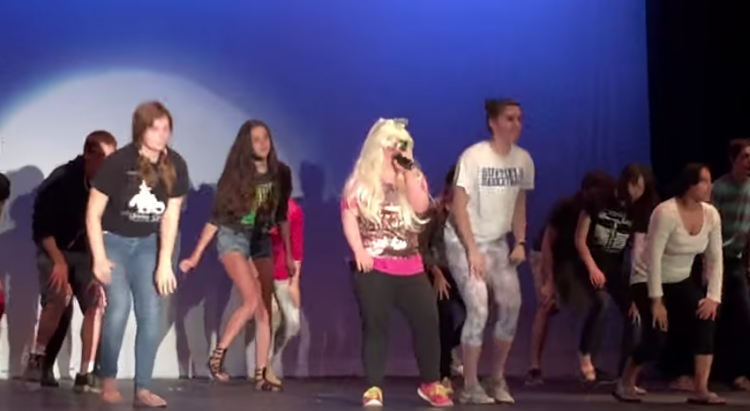 The high school sophomore is involved in United Theater, an arts company that focuses on bringing together performers of all abilities. Hoping Dorman could meet her favorite performer, her theater friends started the hashtag #SendKatieToGaga, according to NBC Connecticut. On June 17, Lady Gaga tweeted about Katy Gaga.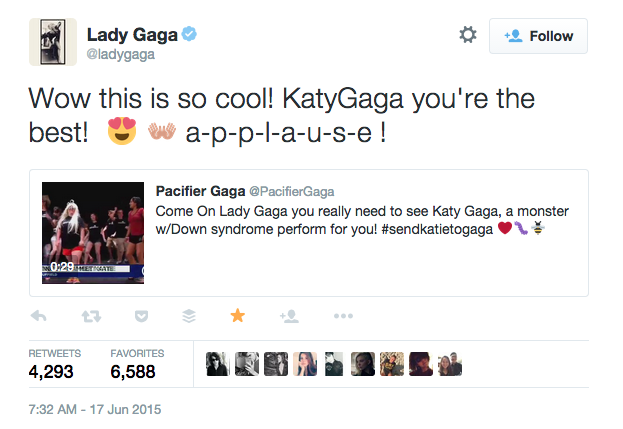 Lady Gaga's foundation, Born This Way, then reached out to Dorman's family. On June 29, Dorman and three friends will get to attend Lady Gaga's concert with Tony Bennett at the Oakdale Theatre in Wallingford, Connecticut, according to "Today."
Watch Katy Gaga perform Gaga's "Poker Face" below: