To the Teacher Assistants Who Helped My Daughter With Down Syndrome
---
If the average person was given a list of the top 10 movies of all time, I would guess that he or she would be able to name at least one actor who starred in each. However, if I asked that same person to name the director of each of the movies, that person might have a more difficult time.
I would guess that's because actors tend to get most of the attention, as opposed to directors. Both play a vital role in the making of a movie.
My daughter, Tayler, has had wonderful teachers over the years, but I often wonder about the teacher assistants (TAs), the people who have given daily direction to my daughter and have helped to shape her life.
My daughter is a bright and sassy 13-year-old who has Down syndrome. She has a lot of difficulty with language (very few words) as well as other skills and has required the assistance of a personal paraprofessional since she started public school. To all the teacher assistants who have worked with my daughter…
Thank you for doing a job that may never pay you your worth.
The snotty noses that you have wiped, the assistance with toileting (we still have digestive issues), helping to button shirts and tie shoes — all the things that most typical kids take for granted, you quietly do every day.
Thank you for never giving up.
Without your knowledge, there were many days that I cried because of the "experts." For many parents of children with special needs, disappointing news can occur regularly. I had one occupational therapist decrease services because of my daughter's "lack of progress." Thank you for ignoring the "facts" and seeing the "possibilities."
Thank you for saying that she is "smart."
What you probably didn't know is that at the age of 22, I gave birth to Tayler without any knowledge that she had Down Syndrome. Immediately after she was born she had to be resuscitated three times due to a heart condition. She was later driven to a hospital in another city. As I lay in the bed after my C-section, I received a call from a doctor. This doctor proceeded to  inform me that — and I quote — "[Tayler] has Down syndrome, which means that she won't be smart, she may never work, and if she does work, the most she will be able to do is push a mop." Those reckless, hopeless, painful words left me devastated and completely lost. Your positive words have given me strength so many times.
Thank you for challenging my daughter.
In a world that can often focus on limitations, you have pushed my daughter to do more so many times. My sweet daughter can sometimes be stubborn and can lack motivation. Thank you for pushing her to do more than what is required.
To not just to my daughter's TAs, but to all TAs, thank you for being silent directors in our children's lives. You're not only directors, you also wear invisible capes every day, for you are truly heroes as well.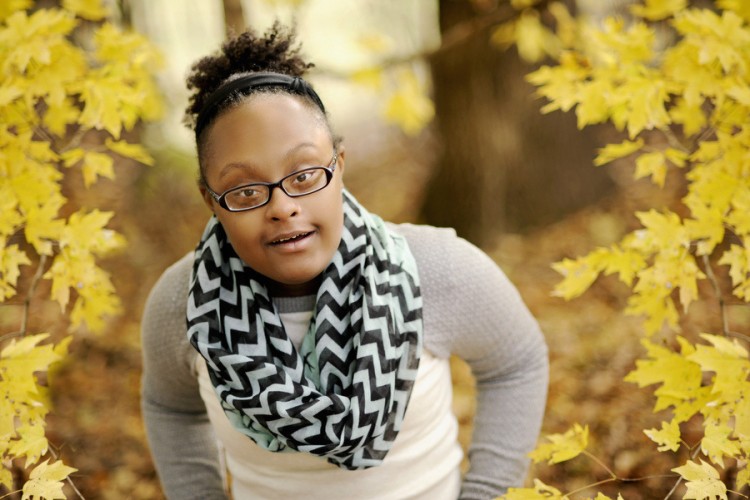 Originally published: September 8, 2015