What Doctors Didn't Tell Me About My Daughter's Down Syndrome
---
When my daughter, Willow, was born we heard over and over again how weak she was because of her Down syndrome. Doctors and nurses used words like "fragile" and "frail." Willow's medical file was filled with even uglier words. "Failure to thrive" topped the list. Hypotonia, or low tone, quickly followed. Every word reeked of weakness. If only they had told me…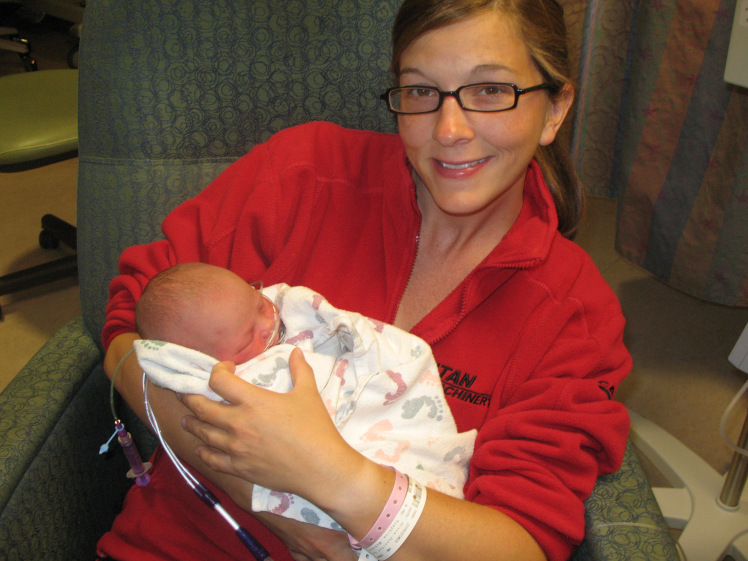 This past week, I used every muscle in my body to restrain my daughter as she lay in my lap, mask on her face, breathing in the medicine that would eventually put her to sleep for surgery. She's 3 and a half years old. I'm 39! What happened to the girl once described as weak?
Willow's "sleepy medicine" eventually kicked in and her tonsils and adenoids were removed. She also got some new tubes put in her ears and a fancy pants hearing test performed on her while she was under anesthesia. Despite my fears, everything went smoothly. We even have proof that Willow can hear us perfectly! That whole "I can't hear you" bit she pulls won't work anymore. Nope.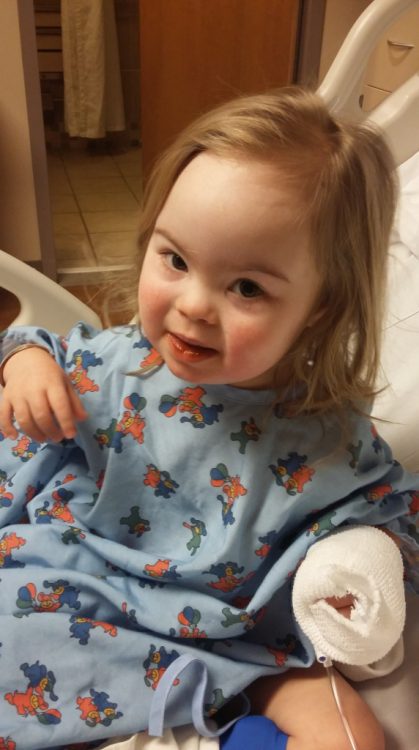 Going into surgery, I heard recovery would be rough, so I prepared for the worst. I ordered suppositories in the event Willow wouldn't take her pain reliever. I bought every flavor of gelatin Wal-Mart carries. I even called my mother to stay with us for a week and help out. Sorry, husband.
While Willow woke up from surgery a little sad, she quickly recovered, especially when she saw the hospital had some of her favorite DVDs on file. Within a few hours she was slurping a grape popsicle and watching  Disney's "Tangled." Weak? I don't think so.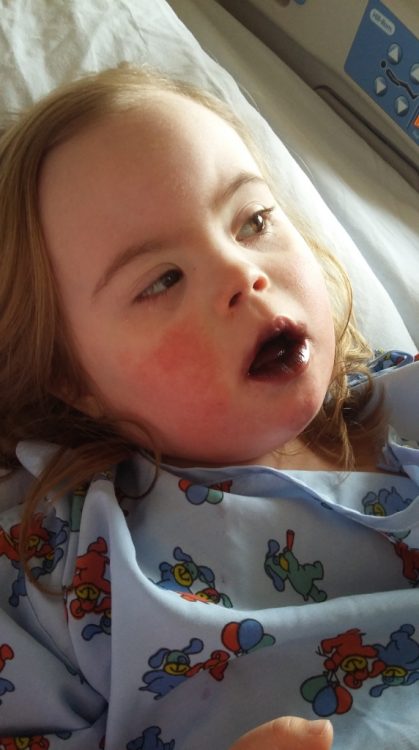 The next day Willow was released from the hospital and we headed home. While it took her a good day before she would drink or eat anything, Willow wasted no time getting back to her favorite pastime, dancing.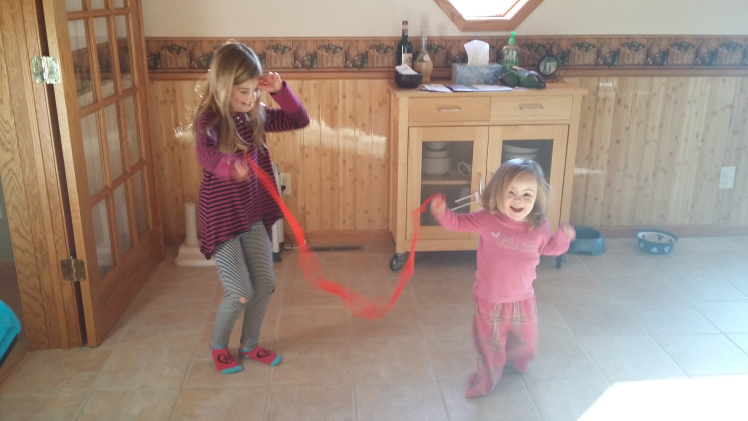 We used a total of one suppository. My older kids ate most of the gelatin. And Grandma, well, I guess you could say she carried the "burden" of being Willow's favorite dance partner for the week.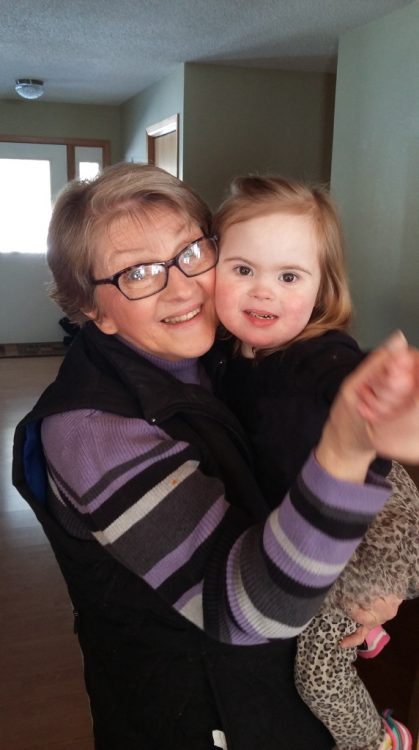 I won't say it's been easy, but I guess I thought it would be harder.
If only they had told me…
If only doctors had told me the baby they were labeling weak would someday be the definition of strong.
If only they had told me the baby so many would doubt in the beginning, would grow to inspire.
If only they had told me the baby they thought was fragile would prove unbreakable, surviving multiple surgeries and procedures.
If only they had told me that despite my baby looking weak, Down syndrome is characterized by strength.
If only they had told me… But then again, I don't know if I would have believed them. I needed to see it for myself. And boy, is she beautiful. Strong and beautiful.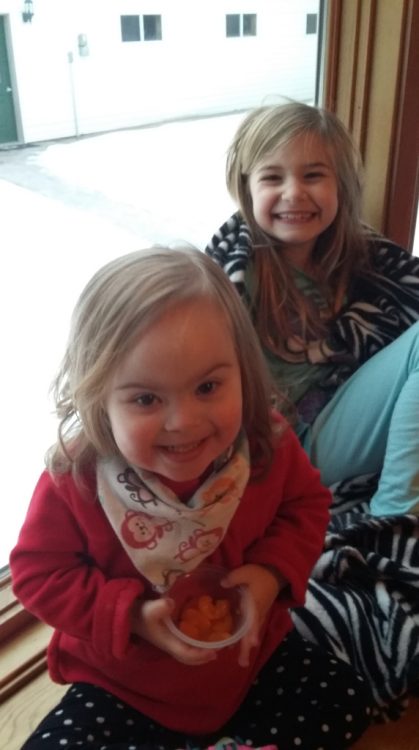 We want to hear your story. Become a Mighty contributor here.