When a Starbucks Barista Called Herself 'Retarded' for Making a Mistake
---
Words and choices. Words can be magic, or they can be hurtful. Unthinkingly, someone can make a wrong word choice and a day can come crashing down.
That happened to me today. A Starbucks barista unthinkingly and without malice used the word "retarded."
Yes, she was talking about herself. It still brought tears to my eyes.
This girl should know better. I just don't think she knows why she should know better. I know what she was thinking: she was talking about herself, not my daughter, so who did it hurt?
Let me take a moment to explain. Actually, I'll just use my words from the e-mail I wrote to Starbucks to explain:
I was just at Starbucks going through the drive-thru for my Friday treat. The barista taking my order made a mistake and said, "I'm so retarded…"

And I cried. Literally.

I have a daughter with Down syndrome, so I'm ultra sensitive to that word. That word doesn't mean stupid; it means slow. It's a medical term used to describe my daughter's disability. If you met my daughter and most people this word medically describes, you would never call them "stupid." She's smart; she can make anyone smile and can manipulate you to do her bidding without you even realizing it. She's slow to read and write and learn, but she's not stupid.

I'm sure you've taught your baristas not to use the word "gay" as a pejorative and not to use racial disparities or tell off color jokes. Please, please, please ask your baristas to take "retarded" out of the their vocabulary.
Starbucks, to its immense credit, answered my e-mail quickly. The person who replied understood, told me they would talk to the store, and put money on my Starbucks card. I'm pleased as punch with the reply; I hope my message is passed on word-for-word and understood.
Because no one else is going to fight this fight. It's up to us, the loved ones and advocates of people with developmental disabilities, to fight the words and gestures that belittle and hurt, that take away a little of their (and our) humanity.
As for the money they put on my card? I'm going to use that to take my daughter to our local Starbucks, so they can see who that word is hurting.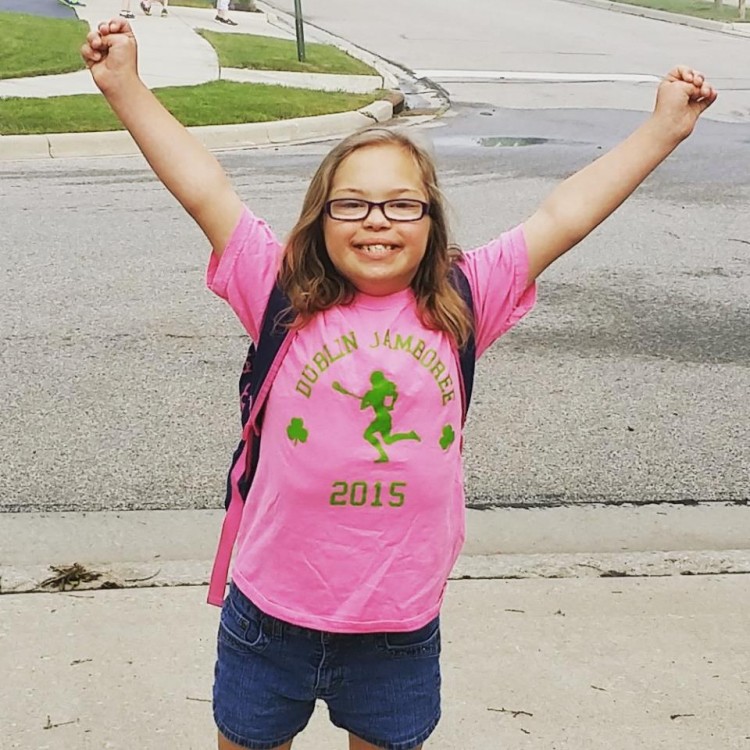 This post originally appeared on Constantly Reading Momma. 
The Mighty is asking the following: Describe a moment you were met with extreme negativity or adversity related to your disability and/or disease (or a loved one's) and why you were proud of your response — or how you wish you could've responded. If you'd like to participate, please send a blog post to community@themighty.com. Please include a photo for the piece, a photo of yourself and 1-2 sentence bio. Check out our "Share Your Story" page for more about our submission guidelines.
---
 Have you seen the first film with a national release to star a person with Down syndrome? Check out the film "Where Hope Grows" today!