As a parent of a child with special needs, I feel it's our quest to promote acceptance, inclusion, person-first language and so on, but how do we do this without alienating ourselves?
How do we educate those around us to understand why certain language and comments can offend us without pushing them away and making them afraid to approach us again through fear of saying the wrong thing?
I have been thinking about this a lot lately.
My personal approach is laid-back and easygoing. If a person's intention and heart is in the right place, I won't jump down their throat if they say the wrong thing. But it's different if they use the R-word. It's the only word that will fire me up because it's plain awful and derogatory toward our kids.
At the same time, if we stay silent, how can we shift attitudes and help our wider community learn how to respectfully approach and talk to and about a child with a disability?
I believe it must be approached with patience and a gentle nature. What you radiate is what you often receive back (it's also known as karma). If you're kind, warm and open, people will feel at ease talking with you.
If you're aggressive or critical to someone trying to talk to you, chances are they'll do the same back or retreat and not approach you again.
I failed miserably at this yesterday with my own mother! I called her out for not using person-first language. She was telling me about meeting a "Down syndrome man" and his carer at the supermarket. I cut her off and said "a man with Down syndrome, Mom!" She was quite rightfully taken back, and I realized I had done the wrong thing by being abrupt and ruined what should have been a meaningful conversation about the happy exchange she had. It really didn't matter that she had said "a Down syndrome man" because she was coming from a place of love and acceptance. She does, after all, have a grandson with Down syndrome!
How could I have handled this better? By listening to her story without cutting her off and correcting her (I'd just like to add that I was horrendously sleep-deprived, too). I should have waited and gently said to her later why person-first language is important to me and what it means to put a person before their diagnosis. Or I could have let it go.
To family, friends or the stranger in the supermarket, how can you approach a special needs parent or person with a disability without feeling like you may say the wrong thing? Be kind, warm and open. Please don't make assumptions that our life is sad; no pity, please. Empathy is different and quite welcome.
Please don't stop asking questions. We need you to be patient with us as well. Some days we're overly protective and sensitive. We're facing challenges that are hard at times, and if you catch us on one of those days, we might appear closed off and distant, but deep down your interaction and interest in our family mean the world to us.
Every kind word and bit of encouragement can change our day. Some of my most meaningful exchanges with strangers don't involve words, they involve smiles. When someone looks at our son and smiles one of those big, warm, loving smiles, it speaks volumes.
The pendulum swings both ways. We must give each other a break and practice being kind and gentle. Kindness can be mistaken for weakness in this world, but I believe being kind wins — always.
It's more important to be kind than it is to be right all the time. After all, it's lonely up on that high horse.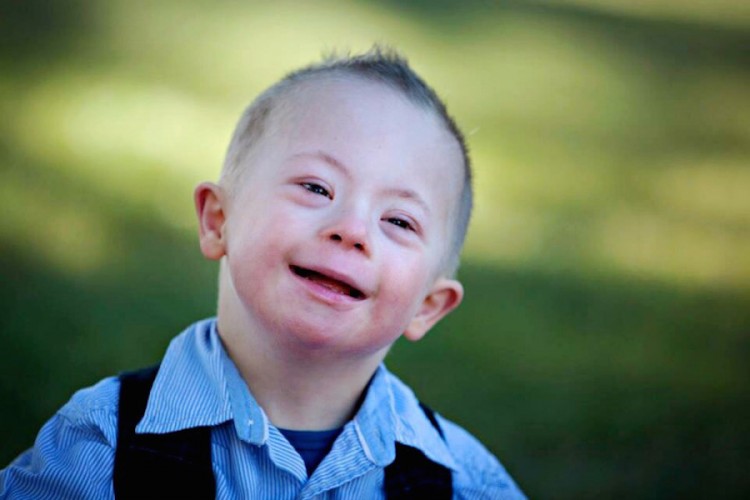 Follow this journey on About Ash.
The Mighty is asking the following: Share with us the moment you stood up for yourself or your child in regards to disability or disease, or a moment you wish you had? If you'd like to participate, please send a blog post to community@themighty.com. Please include a photo for the piece, a photo of yourself and 1-2 sentence bio. Check out our "Share Your Story" page for more about our submission guidelines.
Photo credit: Golden Moments Photography