When I Googled 'Down Syndrome Images' After My Daughter's Diagnosis
---
The day I received Isabella's Down syndrome diagnosis, the first thing I did was Google "Down syndrome images." I had never known anyone with Down syndrome, and knew nothing about it.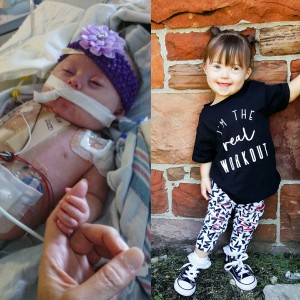 I worried about what people would think of her. Will she have friends? Will others laugh and make fun of her? I allowed every fear possible to control me. I was grieving the child I "thought" I needed. That fear turned into anger and I just wanted to scream at God and ask "Why?" Then on July 2, 2014, she was born, 4 pounds 7 ounces. She was rushed to NICU and I wasn't able to see or hold her for 24 hours. My fears of the world's perception of her were quickly gone, replaced with the fear of losing her. She was so little and her heart was very weak.
By the time she was 2 months old, I was handing her over to a team of surgeons for open heart surgery. Isabella's health continued to decline after surgery and she spent most of her first year laying in a hospital bed. She went through 15 admissions, 9 surgeries and countless procedures. I began to wonder if this would be our "new normal." Then something just changed… there was no explanation for it. All of her doctors were just amazed. We believed it was God, and now He was showing us the answer to "why."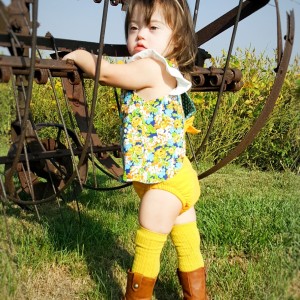 I believe everything happens for a reason. Now, if you search the Internet for images of babies with Down syndrome, I can proudly say you will find Isabella's pictures. She is a model and has over 30,000 followers around the world cheering her on. Izzy is changing hearts, minds and perceptions of Down syndrome. I believe God is using her in a mighty way to encourage other families that are starting their journey with Down syndrome.
Today, Izzy is healthy and will be celebrating her two-year Heartiversary on September 22nd. She is now representing over 40 shops in their advertising, changing the perception of Down syndrome one smile at a time.
This little girl has taught me what unconditional love really is. Isabella is truly the face of beauty.
Follow Isabella's journey on Facebook.
Originally published: October 3, 2016