Who Should Celebrate World Down Syndrome Day?
---
The United Nations declared March 21st or 3.21 as World Down Syndrome Day. Down syndrome or Trisomy 21 (3.21) occurs when three copies of the 21st chromosome are present. Across the world, families of children with Down syndrome do a myriad of things to create awareness: 21 Acts of Kindness, wearing mismatched socks, going to their kid's school to teach more about Down syndrome, etc. They are breaking down barriers, trying to knock down incorrect assumptions that have been perpetuated over and over in the past. By explain what Down syndrome is, they show others that it's not scary; that it's OK if it takes someone a bit longer to do something or if his or her speech is a bit less clear. They are still human beings who have the same interests as everyone else, seeking the same human connection as every single person walking this earth.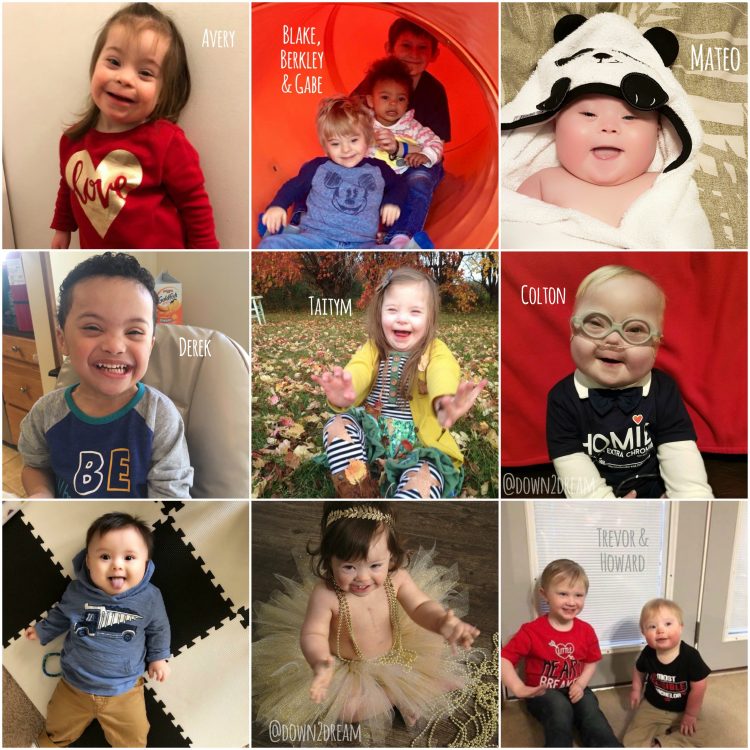 So, who should celebrate WDSD?
Everyone! Every school, every office, every coffee shop in every country should acknowledge the day. Are you thinking, "I don't know anyone with Down syndrome, so it doesn't pertain to me?" Well, it does! As a human being, you could make it your mission to make this Earth a better place — a place of acceptance. The only way we'll get there is by educating. Plus, you never know when you might meet someone with Down syndrome. You wouldn't want to miss out on making new friends!
If you are thinking, "I would love to do something but I have zero clue as to what to do or where to start," here are some ideas:
1. Organize a 'Genes' (Jeans ) day and donate the proceeds to non-profit groups like Down Syndrome Diagnosis Network or your local Gigi's Playhouse.
2. Carry out 21 Acts of Kindness and leave little cards behind explaining WDSD.
3. Read books like "We'll Paint The Octopus Red" and "47 Strings" to other children.
4. Share positive stories about individuals with Down syndrome with all your friends, not just to those with a connection to Down syndrome.
5. Rock your WDSD Shirt!
Something so easy as bringing in bagels or donuts to the workplace and leaving a small note next to them acknowledging WDSD and a few facts makes such a difference!
It's time for acceptance.
It's time to accept Down syndrome, and any other disability for that matter. Let's break down those walls. Let's see each other for what we are. Peers, walking down life's path — hoping to find happiness and love along the way.
So this March 21st, I challenge you to celebrate WDSD.
#CelebrateWDSD
Author's note: A special thank you to all the Rockin' Moms who entrusted me with their children's pictures.
A version of this post was first published on Down2Dream.
We want to hear your story. Become a Mighty contributor here.