Parents Start YouTube Channel For New Families of Kids With Down Syndrome
---
Imagine you have just received the news that your son or daughter will be born with Down syndrome. Or maybe you received a birth diagnosis. Sadly, in that moment, a lot of parents find themselves in a panic and feel like they have nowhere to turn. Now imagine that your baby is getting older and trying to meet their milestones. From learning to crawl or walk, self-feed and even talking. Where do you turn for help and advice when you're told your child will need therapy or to be fitted for a pair of orthotics? While we know there will always be resources available, sometimes as parents, you just want to be able to connect on a more relatable level. Wouldn't it be amazing to be able to go online and find informative and encouraging videos straight from families raising children with Down syndrome just like you?
Well, four very inspired parents thought the exact same thing and created the YouTube channel: The Ups And Downs.
Meet Alyse and Felicity: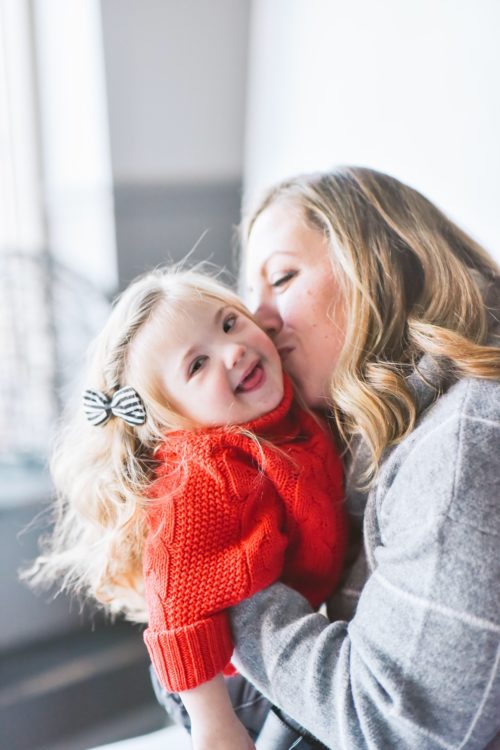 Alyse Biro has a 3-year-old daughter, Felicity (or Flick), with Down syndrome. She runs a popular Instagram page, Flicks on fleek. She is also on the board of her local Down Syndrome Association as a Director of community relations and support. She is the new parent contact liaison and runs the 0-5 group there. She is passionate in working in the Down syndrome community. She hopes the YouTube channel will help all parents as well as parents who have received a recent diagnosis of Down syndrome for their child. Alyse searched for a channel like this when her daughter was born, as she was grieving and wanted to see what her daily life would look like. She is also wanting to tackle topics that come up for all ages of people with Down syndrome and their families.
Meet Meagan and Asher: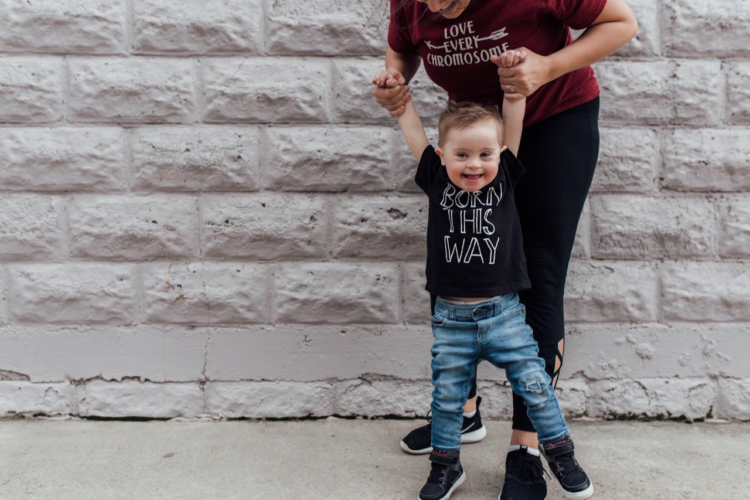 Meagan Nash resides in Buford, Georgia with her husband and two children. Her youngest, Asher is 3 years old and was born with Down syndrome. Meagan is on the board of her local Down Syndrome Association and co-chair of the Buddy Walk. You might recognize her son Asher as the "Oshkosh" baby. He became the first person with a disability to appear in an Oshkosh advertisement in 2016. You can follow his journey on Instagram Instagram. Meagan has made it her mission to be both of her children's biggest advocate and to spread awareness for the Down syndrome community. She hopes "The Ups And Downs" channel will help show the world what it's really like raising a child with Down syndrome while helping a lot of families in the process!
Meet Hannah and Adaline: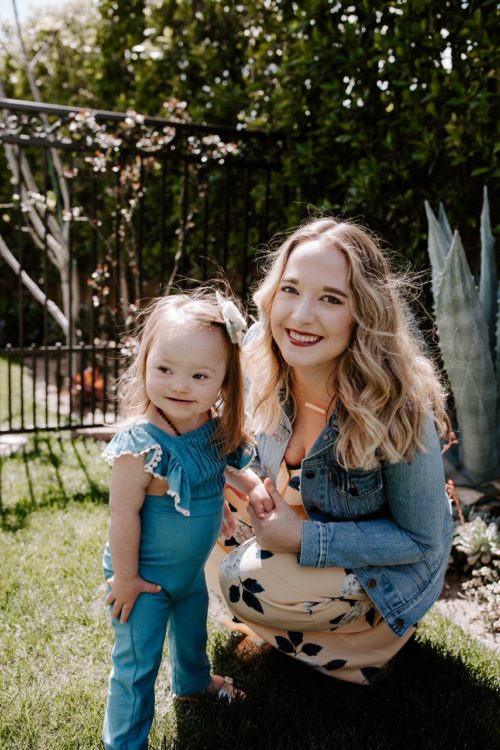 Hannah Seadschlag has two daughters. Her oldest, Adaline, is 2 ½ years old and has Down syndrome. She received her diagnosis when she was 23 weeks pregnant. With her diagnosis came so much fear and unknowns, but once Adaline was born, Hannah and her husband entered into this beautiful community and were given so many resources, all because they have a daughter with Down syndrome. Her hope for this channel is to spread joy, love and education to those who are in the same place she was not so long ago. She wants to help them move through the fear and run straight into advocating and not let their diagnosis rob them of their joy of their precious little one.
Meet Beau and Spencer: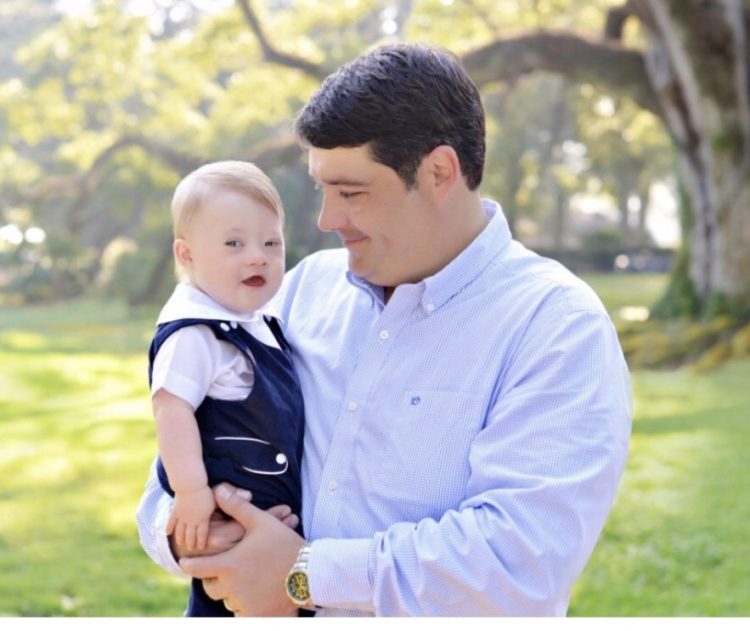 Beau Brooks is the proud father of two girls and a son. His son,  Spencer, is 3 years old and was born with Down syndrome. When Spencer was born, the initial shock of the diagnosis devastated Beau. He quickly turned that devastation into motivation and founded Louisiana nonprofit Upside Downs, an organization committed to helping the Down syndrome community through new parent support, recreational activities, raising awareness and advocating for a brighter future.
We hope this channel is a way for our families to be there for yours. Through the struggles and joys, and "The Ups And The Downs."

Originally published: January 22, 2019