When My Daughter Graduates High School, This Is (Part of) the Speech I'll Make
---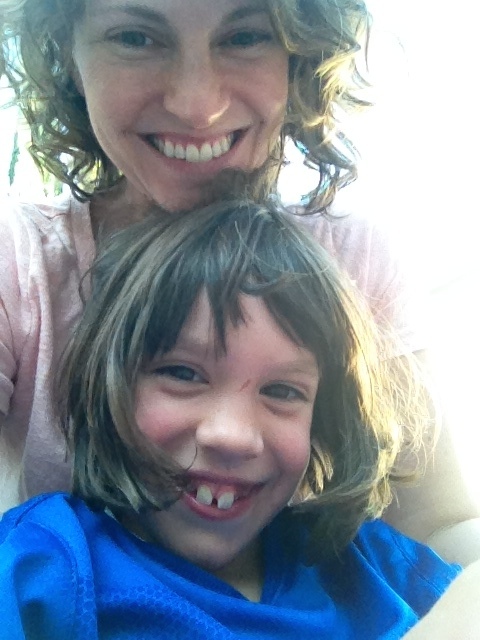 When I was much younger, I used to practice my Oscar speech. You know the one: "I'd like to thank the Academy…" 
These days I dream about a much different speech.
My husband and I often talk about how cool it would be to throw a party when our daughter graduates from high school. We'd invite every single therapist, teacher, aide, doctor, friend, relative and anyone else who has helped her (and us) along the way. Annabel has Dup15q syndrome, which often comes with a variety of developmental disabilities and challenges including autism, seizures, hypotonia as well as anxiety and sensory disorders.
She's only in second grade, mind you, so we're going to have to rent out a stadium. I've already started preparing my speech.
Here's what I have so far:
Thank you to Annabel's first therapist, who set the tone for all her future therapies. You had incredible energy and a no BS attitude that proved to us Annabel could be pushed through her stubborn streak.
Thank you to Annabel's preschool teachers who greeted her with open arms and made school a far less scary place for Mom and Dad.
Thank you to my best friend who called me every single day for at least two weeks after we got Annabel's diagnosis, just to check in and let me vent or cry or not talk about it at all.
Thank you to my brother for teaching Annabel the history of rock and roll.
Thank you to the girl from Annabel's school I ran into last summer. You asked how Annabel was doing, and it melted my heart because Annabel just isn't on most of her peers' radars.
Thank you to Annabel's principal who wears the best ties and lets Annabel carefully study them every day.
Thank you to our neurologist who confirmed what we knew — that Annabel is smart and more than capable of learning how to change her own behavior.
Thank you to every occupational, physical and speech therapist, who despite being kicked and slapped and bitten, sat in meetings and told us how much they adore our girl, how they love working with her and how much they've learned from her.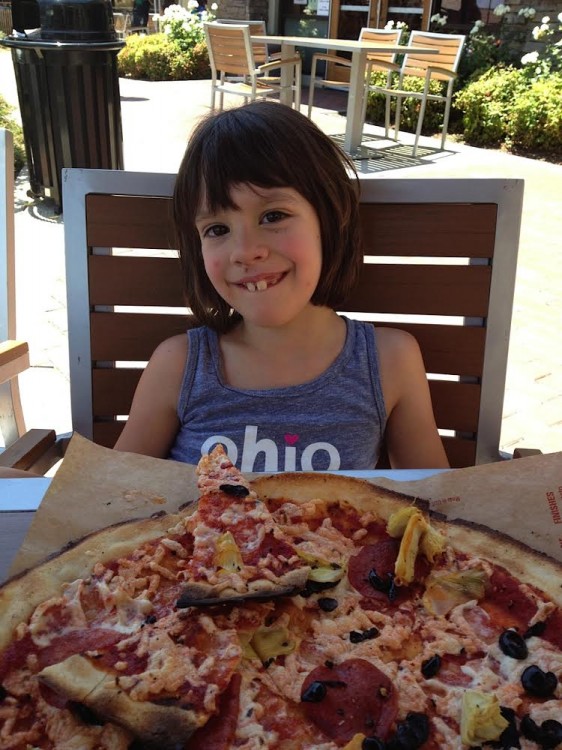 Thank you to every parent who has ever seen me struggling with Annabel when she's having a hard day and given me a smile or a nod or an "I get it" look.
Thank you to our family for supporting us wholeheartedly and unconditionally.
Thank you to Annabel's soccer buddy who told me in her sweet teenager way that she admired how much I love my girl. It made my night.
Thank you to Annabel's one-on-one aide who, for the last four years, has guided Annabel through the ins-and-outs and ups-and-downs of school, who's guided me through classroom dynamics and school politics, who's loved Annabel like her own. We will be forever grateful to you.
Thank you to my husband, who kept his promise to me the night of Annabel's diagnosis — that we were going to do something good with it.
Thank you to Annabel's brothers, who have shown patience, compassion and understanding beyond their years.
Thank you to Annabel for teaching us how to be the strongest, most patient, most badass parents we can be.
There are and will be countless others, but this is a good start.
It will be an enormous party.
The Mighty is celebrating the people we don't thank enough. If you'd like to participate, please submit a thank you note along with a photo and 1-2 sentence bio to community@themighty.com.
Want to end the stigma around disability? Like us on Facebook.
And sign up for what we hope will be your favorite thing to read at night.
Originally published: November 8, 2014