Why I Post Photos of My Son With Thanatophoric Dysplasia
---
Will my son mind I am posting pictures of him to social media?
This is the conundrum most parents are facing with sharing an adorable photo of their child's momentous and not-so momentous moments.
Raising my firstborn, I snap a myriad of pictures of my miracle boy. Proud mom? You bet.
Most times, the comments I see aren't, "My, how he has grown." Because, as a child with dwarfism, growth happens very slowly. I notice slowly too. A shirt fits too tightly or
a onesie doesn't snap closed. But, the pictures give hints of the transition.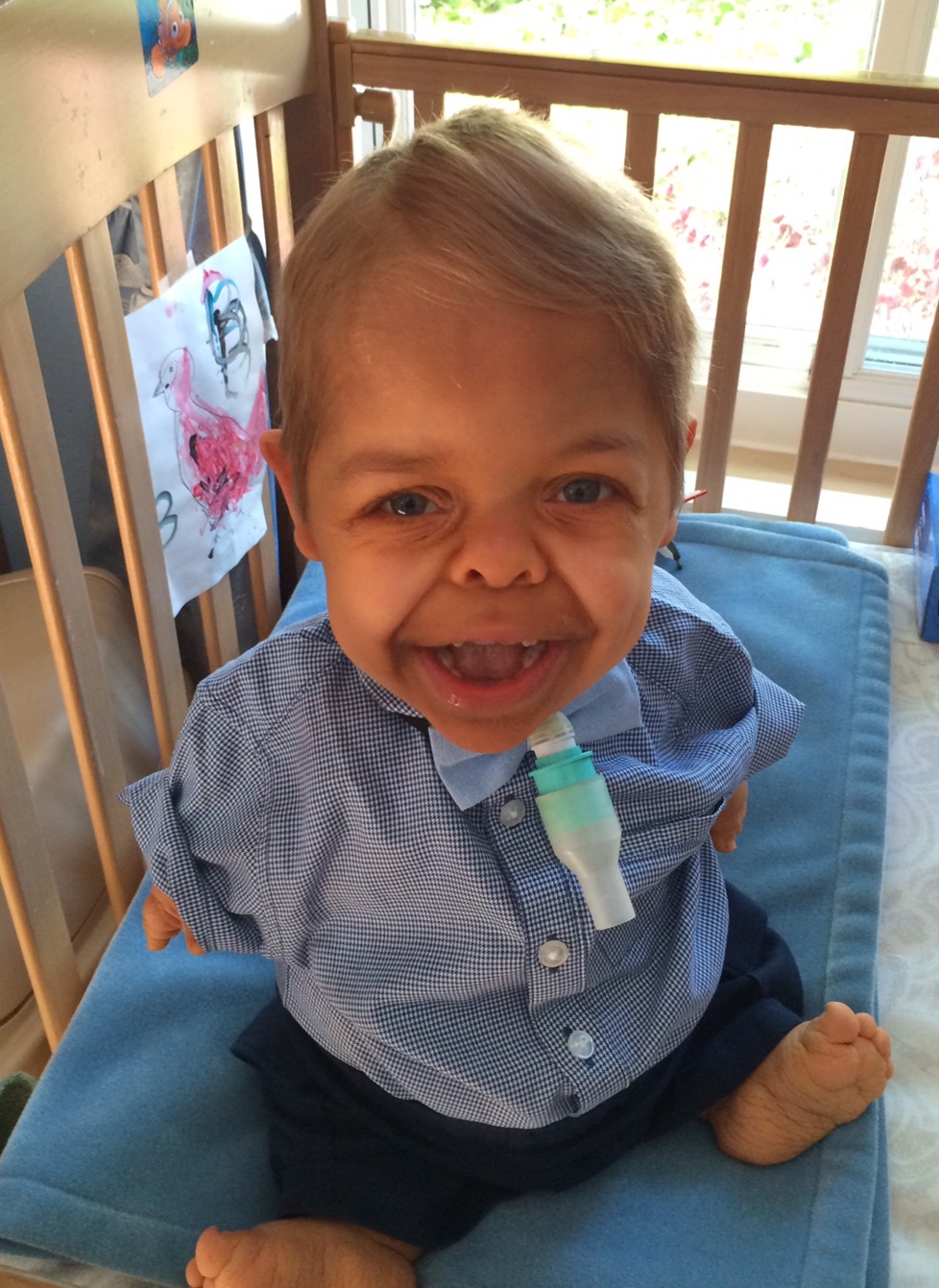 The pictures also chronicle the making of a miracle. When a mother is given a potential diagnosis of thanatophoric dysplasia meaning "death-bringing," it's devastating. The hopeful pregnancy becomes a distressing circumstance, to say the least.
Now, imagine this same mother searching the internet and finding a picture of a joyous, happy 10-year-old. Shock, unbelief and relief combine together as hope begins to fill her heart. I'd wished I'd seen such a picture when Samuel was born.
However, I did not. Instead, I was counselled not even to look on the internet.
I did finally look… I had too. I needed to know. I found many pictures of sonograms but no survivors. No images of sweet button noses, dimpled smiles or a video of a child's
belly laugh. I had no way of knowing my son would grow to have a happy temperament which would light up my world and all who would come to know him.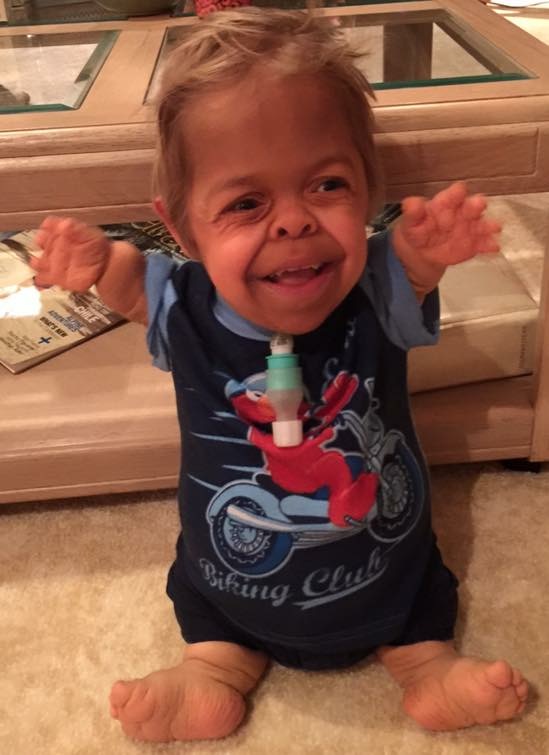 How could I know? I had no evidence or proof to the contrary.
This is a major reason I post pictures of my son. To give this proof. To fill the heart of a
mother with hope. To show miracles happen.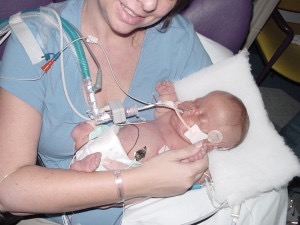 The question remains, would my son mind his proud mother displaying him in most of his glory all over social media? I read in another article about this topic where a mom asks her 8-year old and 10-year old for permission to post. I contemplate this strategy but quickly dismiss it. Why? Because my son is nonverbal. And, as much as my son loves his iPad filled with his favorite Elmo videos, he has no concept of Facebook or any other social media yet.
This is the challenge of developmental delay. Will he achieve this awareness? Time
will tell.
I have been in contact with many mothers who were given hope from a simple picture. And, as a mother who was given no hope, I know how valuable an image can be. A snapshot of my son laughing could give another child a chance at life.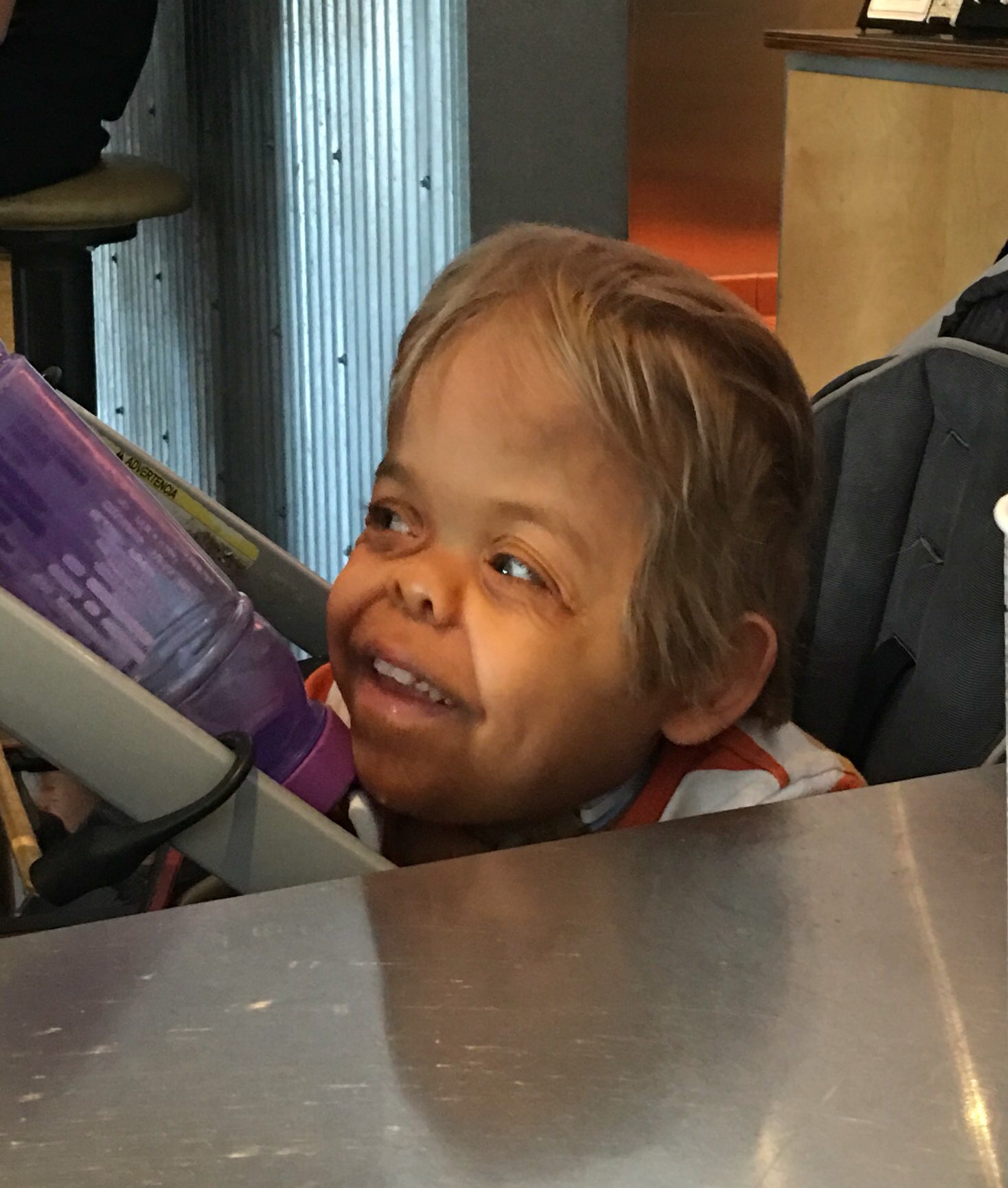 When another mom receives news from the medical establishment like I had, they can now search the internet and see Samuel's belly laugh on You Tube. Further research would reveal my son's website or Facebook page. For these mothers to see a survivor, they can then advocate for their children and hopefully inspire doctors to believe as well.
I'd love to hear your thoughts. Post or not post, that is the question.
Follow this journey on A Miracle in a Living Room.