Realizing the Spectrum of My Son's Rare Form of Dwarfism
---
Are all children alike? Any mother of multiples will tell you, no. Each child has his/her unique personalities and qualities. Some children are quiet and reflective, others are outgoing and bubbly. No one questions this truth.
When my son was diagnosed with a rare form of dwarfism called thanatophoric dwarfism (TD), I assumed all children with TD had the same characteristics. Cute button nose, sho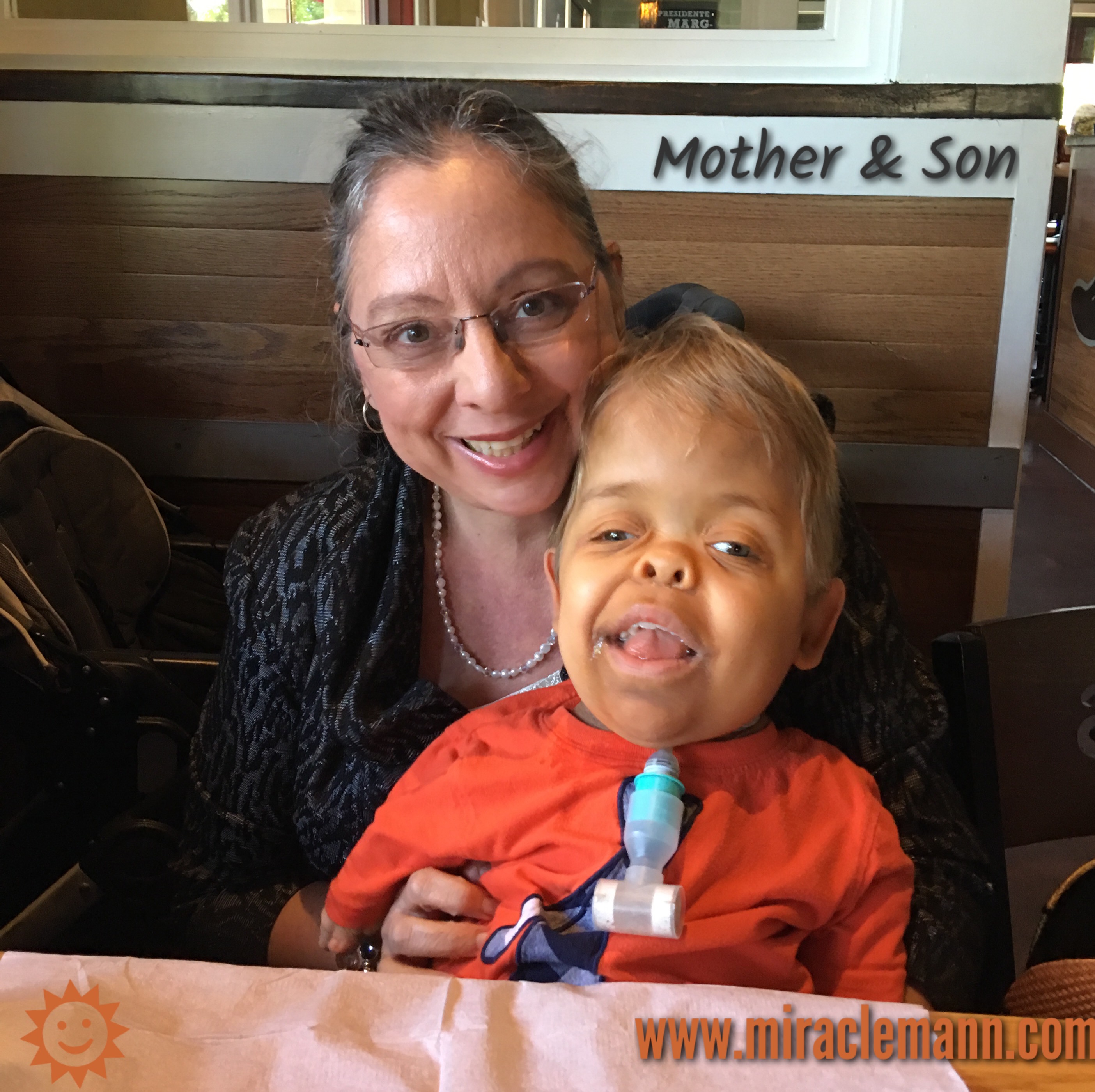 rt arms with adorable kissable web-like hands, sweet tiny toes and a small chest are a few visible characteristics of his diagnosis. For years, I thought all children with TD were the same.
As time went on, I would hear of children with TD having differences from my son. Some would require a ventilator to breathe, and others would not. Yet others would have hydrocephalus or seizures. I soon would come to the conclusion that TD, like many other diagnoses, has its spectrum.
I continued to compare my son to other children with TD. I heard of one child in his late teens who claimed to have TD. This young man not only was able to communicate in complete sentences but in two languages as well. My son, not able to verbalize using words, is very different from this teen. Physically they look similar, however, I dismissed this child as not having TD because of his cognitive abilities.
As mothers called me from around the world to find out about survivors of this potentially lethal form of dwarfism, it never dawned on me to include this child in the mix as not only a survivor but a thriving survivor.
This changed when I received a phone call this week from a mother of a sweet girl with a form of TD which doctors said has significant differences from traditional TD: larger lungs, no developmental delays expected, not needing a ventilator and with her skeletal showing markers more of achondroplasia than TD. This child is different.
Halfway through the phone call, I remembered the young man I had dismissed as not having TD. Could it be? Could he have a variation of TD like this little girl? Is there a new hope for a different type of TD? I am no genetic scientist. I am only a mother putting two and two together. However, my perspective has changed.
Now when I hear from a mom who is pregnant with a child with TD, I can point to these two children as a possibility of not only survival but as a way to offer hope in what doctors often consider a hopeless situation. There is a new spectrum of hope. And hope is precious.
Does your child's diagnosis have a spectrum? How do you encourage pregnant moms or new moms with your child's diagnosis? Share your stories. I read each one.
We want to hear your story. Become a Mighty contributor here.