To the Teacher Who Taught My Son With Dyslexia How to Read
---
When we first came to you, we were scared. My son has dyslexia, and he was scared to enter a building filled with words he couldn't access. I was scared his fellow students and teachers would not understand.
We moved to a new school in third grade, and as I dropped him off that morning I was terrified because his IEP (Individualized Education Plan) from his former school had not yet arrived. And he was functionally illiterate in third grade.
How would this day go? Would they ask him to read aloud in front of everyone? Would he just go through the day as a zombie waiting to get home?
Then, I met you — his resource room teacher.
I saw the sign on your door. I saw the smile in your eye. And I knew you cared.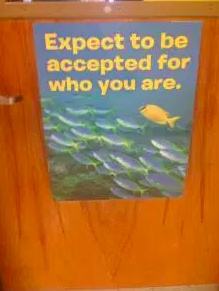 Over the past three years, you have been his refuge and my lamppost. When I was frustrated because something happened, I would reach out for advice — and you were always there, willing to advocate from within the walls of the school. Willing to advocate for my son.
It did not go unnoticed.
Over the years, he went from a non-reader to reading his first chapter book. What a milestone! He can now read restaurant menus and navigate the world. As I broke down and cried at our last IEP meeting to see that my son's handwriting is "on grade level," you cried with me.
Complex school texts can still exhaust him, so you helped me navigate the world of Assistive Technology to get him ready for middle school.
In your classroom, he learned more than academics. Children of all abilities gather there. My son has befriended students on the autism spectrum, children with ADHD, and children with other types of learning disabilities. He has learned about forgiveness, friendship and acceptance.
He has learned we are all different, but we all have gifts to offer.
And now, as we prepare to leave you after three years, I find myself scared again. What will the next school hold?
Yet, you are there — already meeting with the middle school resource teacher, and assuring me it will be OK. You've got this. We've got this, together.
I can never thank you enough. From the bottom of my heart, we will never forget you. And we will save a special place for you as he walks across the graduation line one day in cap and gown.
Follow this journey on Diary of a Deelexia Mom.
We want to hear your story. Become a Mighty contributor here.
Thinkstock image by djedzura
Originally published: May 22, 2017