Why I Work Hard to Remember the Struggles of My Misdiagnosis
---
Do you ever think about who you may have been in a past life? This is a question that I ponder every night before I fall asleep. And unlike many people, I know the answer to this question.
In my previous life, I was a positive, optimistic, happy-go-lucky girl who just happened to be trapped in her own body due to cerebral palsy. That child wasn't able to dribble a ball down the basketball court, run around the school playground, hold a pencil with ease to complete daily homework or even use the restroom without the challenge of pulling her pants up and down.
When that girl grew into adulthood, the idea of marrying and having a family of her own didn't seem possible, because she wondered who could possibly love someone who has so many physical challenges? Luckily, that girl was wrong and she married a wonderful man who was able to look past all of that and fall in love with the women she was on the inside. She would later be blessed with three children and their family would be complete.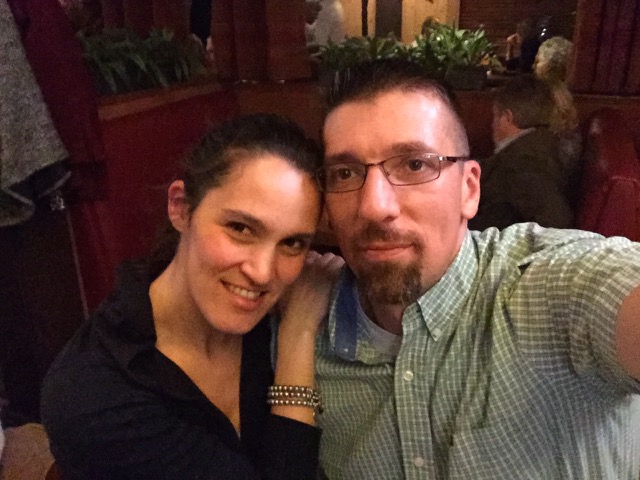 It's very hard for me to believe that the woman I just explained to you was indeed me.  That girl had struggles and challenges every single day of her life, yet here I am now, capable of so much more. Every day I do so many things that weren't possible, such as:  walking my daughter to the bus stop, cooking dinner, vacuuming, driving the kids to all their after-school activities and so much more!
It amazes me that I've had this new life for five years now! I work so hard to remember the person I was before that doctor's appointment on Good Friday 2010. I make sure to give thanks to the Lord for my new diagnosis of Dopa Responsive Dystonia (DRD) every single day. I also make a conscious effort to appreciate everything that I'm able to do and promise God that I will NEVER take any of it for granted, even on those ever-so-busy days where the stress begins to rise in my chest.
When I go to bed at night and think about who I was in my past life, I smile because I'm proud of who she was and pleased that she is making the most out of her current life…never taking anything for granted.
This post originally appeared on JeanAbbott.com.
The Mighty is asking the following: Can you describe the moment someone changed the way you think about a disability or disease? If you'd like to participate, please send a blog post to community@themighty.com. Please include a photo for the piece, a photo of yourself and 1-2 sentence bio.
Want to celebrate the human spirit? Like us on Facebook.
And sign up for what we hope will be your favorite thing to read at night.
Originally published: April 7, 2015