When Brain Fog Makes You Lose Your Executive Function
---
Explaining what executive function feels like can be very difficult. Sometimes it feels like trying to describe a waterfall to an alien from a planet with no water or gravity. How could someone understand when your thoughts won't work right?
But here's my best explanation:
Have you ever walked into a room and forgotten why you went there? That, by the way, is called portal amnesia. It's a phenomenon which occurs when you pass from one room to another and the change in environment jars your mental thought process. As humans, we think in very associative ways; if we think about dishes, we probably think about kitchens. So when you're in your bedroom and think of a notebook you left in your bag, you might very well forget since your brain categorizes your bag as part of your bedroom.
I'm sure there are probably plenty of people out there who have forgotten why they walked into a room. Or accidentally tried to drink their sandwich or eat their soda. Or tripped up the stairs.
Imagine life with executive dysfunction as a constant string of those incidents. Imagine you can't change rooms without forgetting something, you have to go back and get each thing you left in your bedroom, you locked your keys in your car again, and this is the seventh time in two weeks that you forgot your time badge for work.
It's frustrating, in no small part because your average person just wants to tell you to get your act together and stop forgetting your time badge. How hard is this, Morgan? Turns out, it's pretty hard.
So what do I do about it? I have notes on my walls like the titular amnesiac in a movie or TV show. I have to frequently change the notes, or I'll stop noticing them once they become part of the background. Now I have six copies of the same note that sits by my door so I can cycle through them. My phone app that handles GPS and travel (Waze) alerts me to take my glasses off when I get out of the car so I don't forget them when I need to drive next. It also tells me to bring in my drink so it doesn't indefinitely camp out in my cup holder until I need the cup holder again.
For all my coping strategies, it's hard. Sometimes, it feels like I can't get out of my own way. Some days, every charger cord tangles, every sleeve gets stuck and twisted, and every time I grab my keys the different rings lock up and I have to drop everything to access the key I need. I accidentally measure in cups instead of teaspoons. I forget my phone, bluetooth headset, wrist brace, and ring splints upstairs, and then I remember them one at a time and have to go back for each.
Days like those remind me why I own 13 pairs of gloves and nine winter hats. It's not that I collect them. It's more that I find the ones I lost well after I needed to buy new ones. On bad days, it can be like pulling teeth to get myself out the front door.
Some days, nothing comes easy and I forget stuff in every room and every place I visit. On those days it's hard to have patience and I do a lot of cussing and talking to inanimate objects as if they're at fault. "Really?" to my tangled laptop cable. "Oh for Pete's sake!" at my sleeve wrapped around the gearshift.
But at least, with enough preparation, I can find my hat.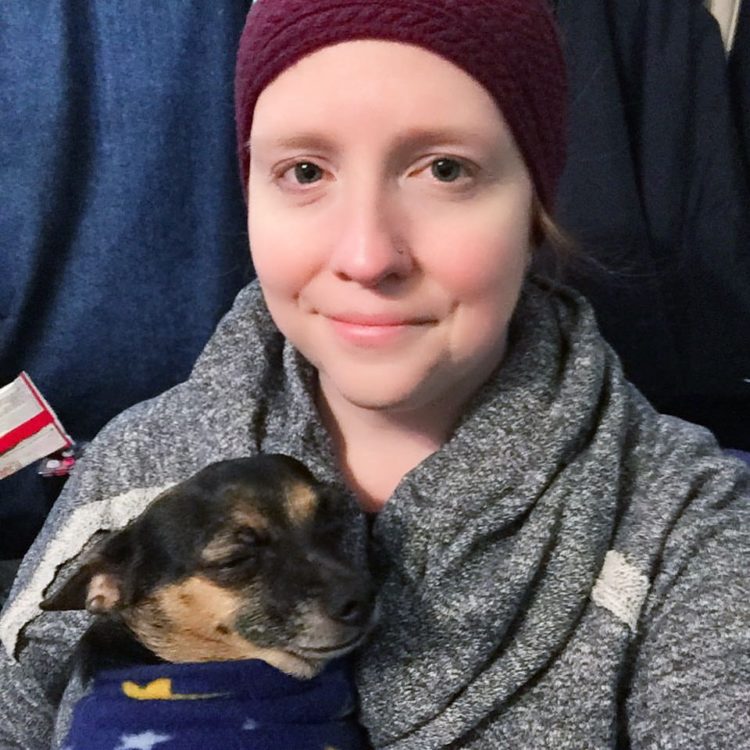 Originally published: December 6, 2018