15 Clothing Brands People With Ehlers-Danlos Syndrome Recommend
---
When you have Ehlers-Danlos syndrome, sometimes it might feel like life is just uncomfortable. From chronic pain to joint dislocations to fatigue, just getting through the day with minimal pain can be tough. So the last thing you want is for your clothes to add to that discomfort. While you might find items here and there that are comfortable in a range of brands, certain brands may be better suited to your physical needs. The softness and stretchiness of the fabric and cut of the designs may help you make it to the end of the day without wishing you could go home and change. Plus, can we all agree some brands are able to combine comfort and style much better than others?
We asked our EDS community to share which clothing brands they love. Their recommendations, featured below, include options that are both comfortable and fashionable. You shouldn't have to sacrifice your own sense of style for comfort.
1. Old Navy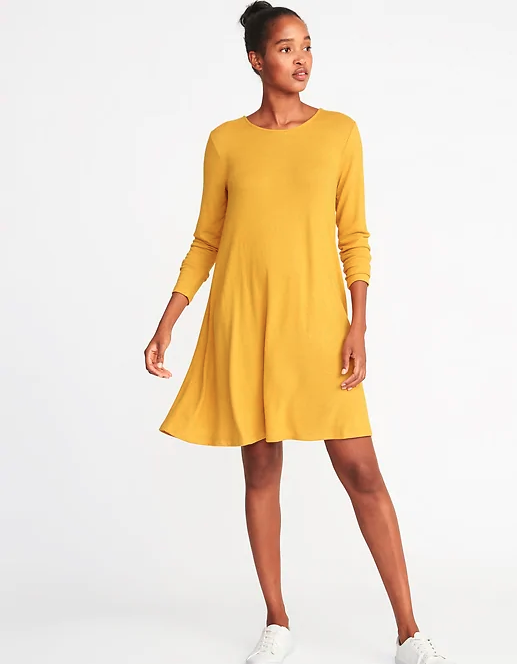 "Old Navy dresses. I have stopped buying pants because of the way they feel around my joints and now wear almost exclusively Old Navy dresses. The material is thin and not tight or rough, and they're usually flowy or loose," Jennah April said.
"Old Navy yoga pants and boyfriend shirts. I basically live in them!" Michelle Kaur added.
Buy the dress featured above for $20 from Old Navy.
2. Rue 21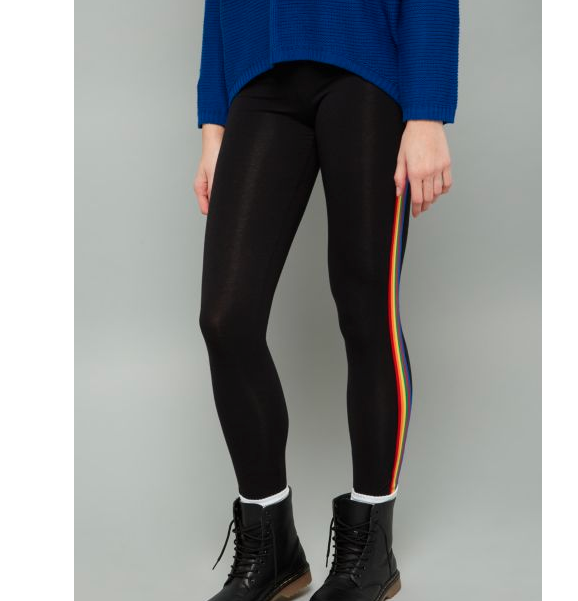 "Rue 21 has the most comfortable leggings and sweatshirts. I feel like I have a sensory issue when it comes to clothes, I can't do anything tight. Rue 21 has all the comfy feelings of LuLaRoe without the price tag!" Jayne Flanders recommended.
Buy the leggings featured above for $10.34 from Rue 21.
See more leggings our chronic illness community recommends here.
3. Bombas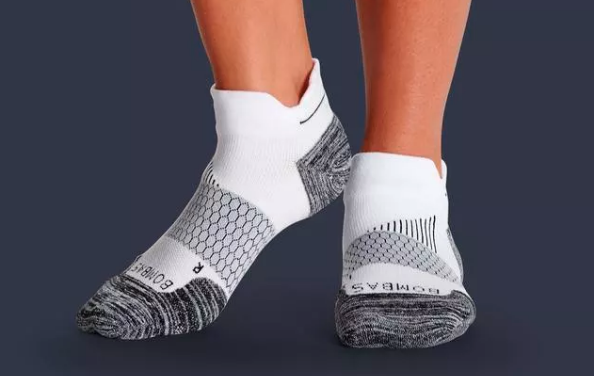 "Bombas socks! They have a honeycomb texture in the arch that supports my unstable feet like no other," Katie Head said.
Buy the socks featured above for $91 (pack of 6) from Bombas.
4. Hello Mello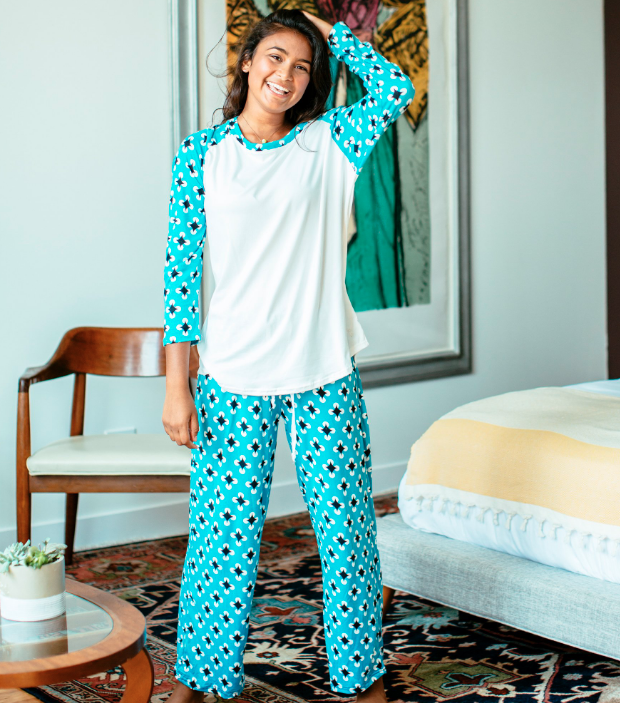 "Hello Mello lounge wear is the best. Incredibly soft and moves with you," Erin Mosca said. "I got a pair of pants as a gift last Christmas and have had to buy a few more since because I live in them!"
Buy the shirt and pants featured above for $19.99 each from Hello Mello.
5. BlackMilk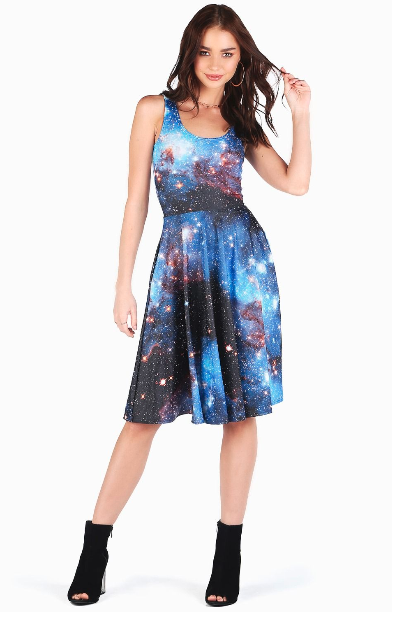 "BlackMilk — Aussie brand of interesting and cute printed stretchy fabric dresses and leggings. The fabric is stretchy but has a lightly firm hold," Angela Taylor explained.
Buy the dress featured above for AUD$120 from BlackMilk.
6. Soft Surroundings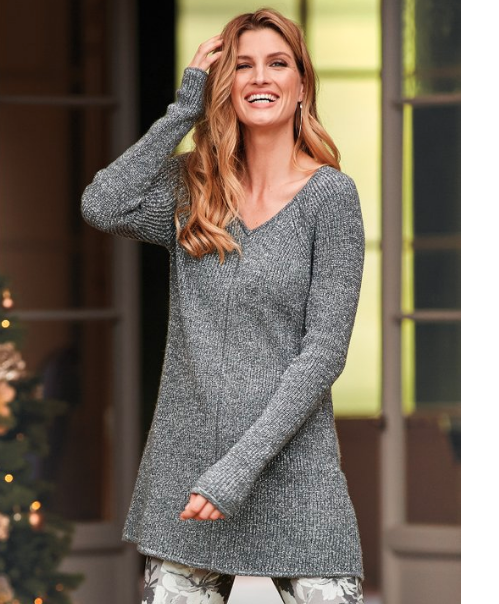 "Soft Surroundings has some amazingly comfortable clothing. It's a bit on the pricey side, but well worth it for those three little clouds," Mikki Ingram said.
Buy the sweater featured above for $79.95 from Soft Surroundings.
7. Cat & Jack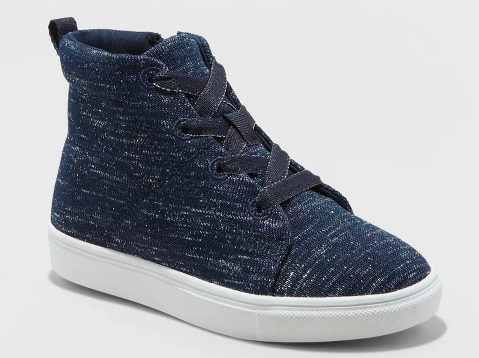 "Cat & Jack at Target. Some of their shoes fit over my AFOs and their clothing is adaptive friendly. A lot of stretchy clothes," Jozee Muscella said. "Even the jeans are all stretchy."
Buy the shoes featured above for $24.99 from Target.
8. American Eagle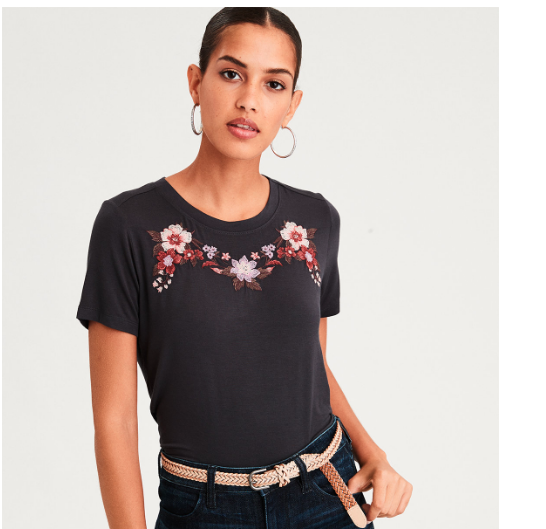 "Anything from American Eagle made of their 'Soft & Sexy' fabric! I won't sleep in anything else! They have tons of styles, from tanks to sweaters, and I always know what to expect because that fabric is so consistent. Aerie (on that same website) has a similar 'Real Soft' fabric they use that is just as good; they're so similar that I sometimes get the two confused," Kristen Mitchell said. "I love to pair those with their bralettes (tons of options in both fabric and style) because I don't believe in wearing 'real' bras anymore."
"Aerie, everything they have is super soft! I also love shopping there since their latest campaign included women with disabilities so it makes me feel normal shopping there," Emilie Simmank said.
Buy the shirt featured above for $17.21 from American Eagle.
9. Nippies Skin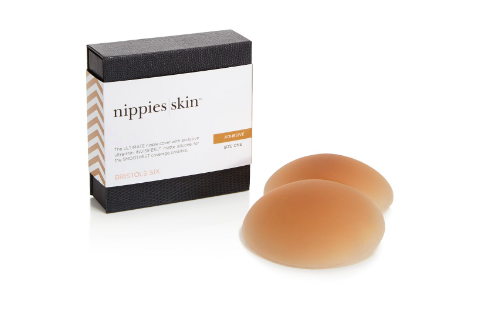 "I wear Nippies Skin silicone pasties so that I can get away with not wearing a bra," Kate Rafter recommended.
Buy the adhesive petals featured above for $26 from Bloomingdales.
10. Timberland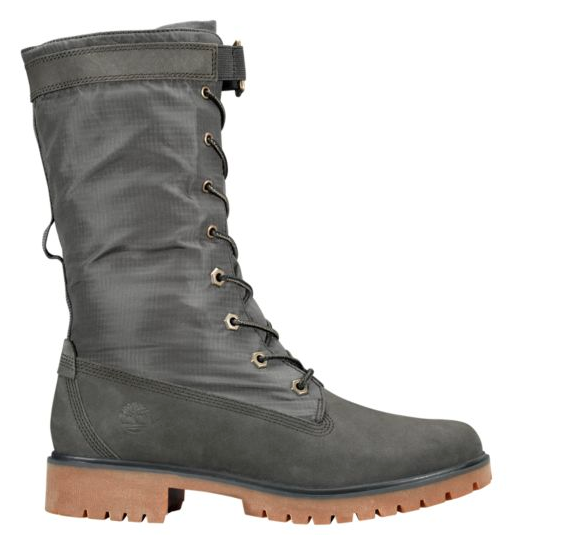 "Timberland boots have been a godsend! They are very sturdy so they help keep my ankles from rolling and they have great arch support. They are currently the only shoes my orthopedic will let me wear," Casie Tuck said.
Buy the boots featured above for $180 from Timberland.
11. Boohoo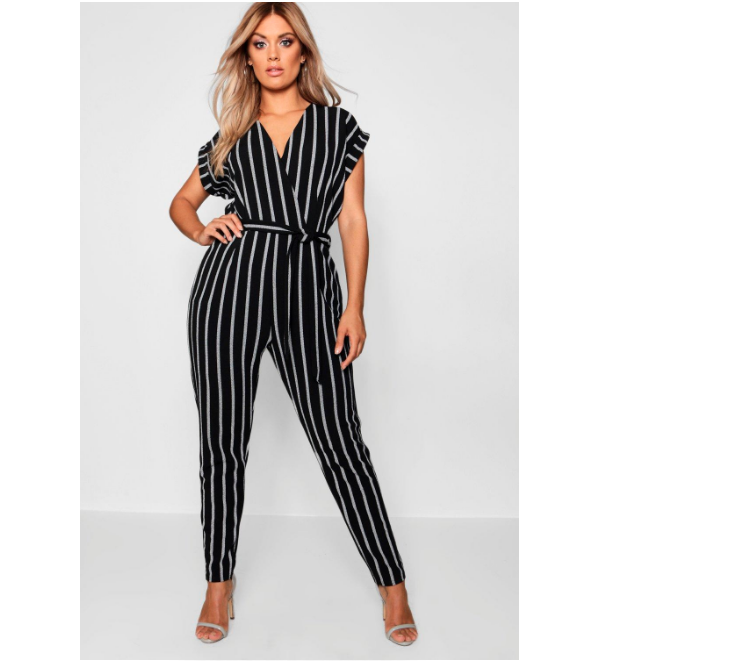 "Boohoo makes really comfortable jumpsuits. You can dress them up too with jewelry and still be comfy. Like wearing a onesie that is acceptable to wear in public," Evie Evans recommended.
Buy the jumpsuit featured above for £25 from Boohoo.
12. Jockey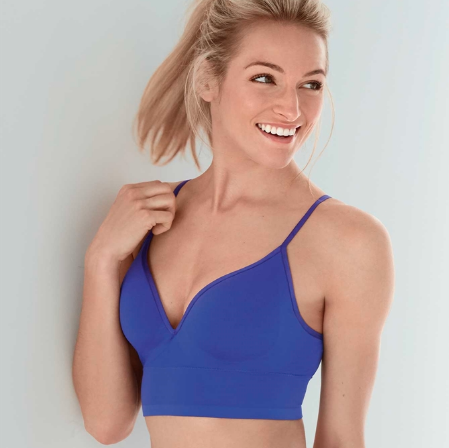 "Jockey makes super soft bralettes. They are pretty much the only bras I can wear anymore," Caroline Meadowlark said. "They don't compress my ribs and have a side bottom band to help distribute the compression."
Buy the bralette featured above for $28 from Jockey.
See more bras our chronic pain community recommends here.
13. Adidas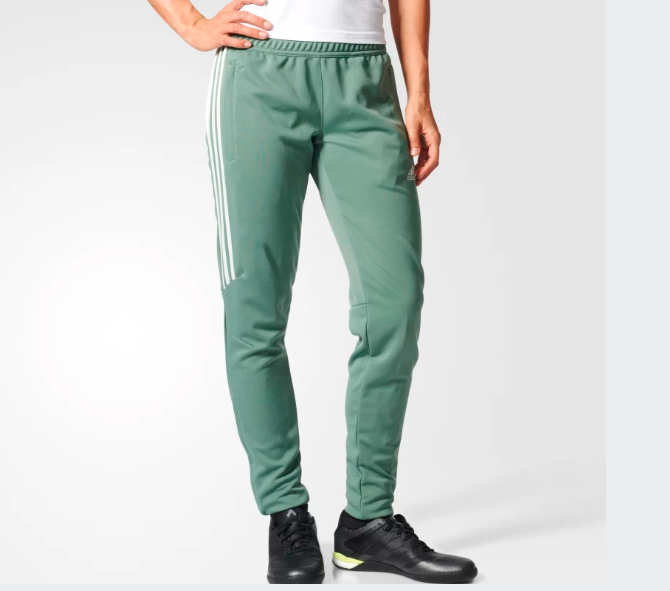 "Adidas… the joggers are lightweight, baggy and comfortable," Sophie Louise said.
"My son uses Adidas compression socks to help with his co-morbidities and joint pain," Alesha Brown said.
Buy the joggers featured above for $45 from Adidas.
14. MeUndies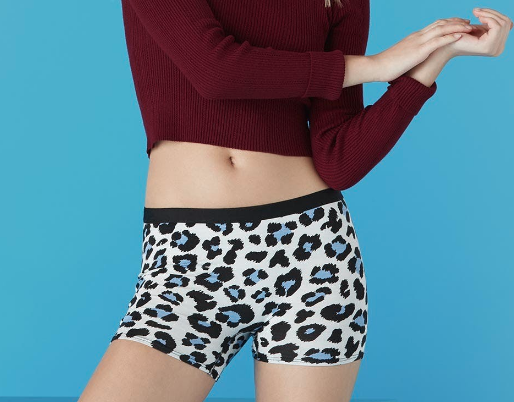 "I'm a big fan of MeUndies. They're kinda pricey though, so I get the monthly subscription where I get a nice pair every month for $14 (free shipping). But they're so comfortable that if I run out of clean ones, I'll actually do a load of laundry before resorting to wearing any of my Victoria's Secret ones," Kristen Mitchell said. "And I look forward every month to the adventurous prints I get to choose from. The ones I'm wearing now have smiling sushis on them; it's a fun pick-me-up to get them every month."
Buy the underwear featured above for $18 ($14 with membership) from MeUndies.
15. Walmart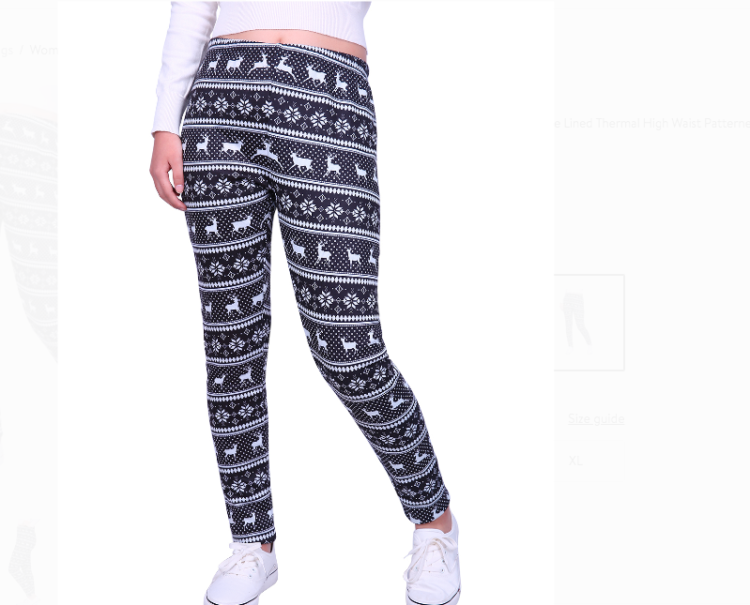 "Walmart's fuzzy leggings. They're warm, but not too warm for winter and braces fit perfectly over them," Justyne Leigh Valentine said.
"Walmart's thin leggings, but I do get them in a size bigger so that the band at the top is loose enough not to cause issues when sitting down," Denyl Bledsoe added.
"Walmart clothing is cheap and soft. Haven't gone wrong with it. The only thing I won't buy from Walmart in the clothing department is leggings. I buy more expensive leggings on sale. They last forever and work for every situation," Lexa Morrigan Van Hel Blu said.
Buy the leggings featured above for $15.99 from Walmart.