Why I Won't 'Just Admit Life Sucks' After a Bad Pain Flare
---
"It's OK if you just wanna throw up your hands and say, 'Life sucks.'"
• What is Ehlers-Danlos Syndrome?
• What Are Common Ehlers-Danlos Syndrome Symptoms?
There's a lot of comfort in having a community where I am open to talking about the good, the bad and the ugly when it comes to my many chronic illnesses. But sometimes, when people try and start up a conversation with me about my health struggles, it ends on a very flat, unattractive, conversational note that makes me question afterwards the other person's true intent.
It starts out as a normal chat, facts about my life and my health. But then all of a sudden it ends with this quote: "Admit it, your life sucks! It's too difficult. Just say what everybody wants to hear. Maybe sometimes even you want to hear it yourself, so just say it."
In between multiple ER visits and a wild goose chase after unbearable symptoms no one could identify, I've had some difficult conversations with my mom about life. There have been moments in the past I felt like I was being held in the bottom of a boat, a level 10+ on the pain scale, a never-ending pounding sound ringing in my ears and an empty stomach screaming for water and food, for the agony to go away.
After I experienced those moments, I didn't come walking out into the sunshine with a banner over my head saying, "Life Sucks." I came out crawling on my hands and knees, barely able to say a word. And if I could have said something then, I wouldn't have admitted defeat. I walked on fire for that long and made it out.
Yes, I did ask myself, "why me?" in the moment of debilitating pain, but as time passed and I got on a better medication so I could eat and drink and finally had some hope as to what was really causing the pain, I started praising Jesus.
And because of that joy and that praise after walking on literal fire for so long, people give me side looks and facial expressions that are equivalent to question marks… "If she really had experienced level 10 pain, she wouldn't be acting like this."
My reactions to my life experiences are mine, not yours or somebody else's or your neighbor next door who has the same illness. Mine. They're not always perfect reactions, I will admit that, but once I have everything in perspective and lined up for the future, I am not admitting defeat. I am just getting started on the battlefield. With God and my family, the people who have seen me at level 10 and level 0 regarding pain, I wake up every day and I fight against the possible reality of level 10 pain, ER trips, no results, no relief.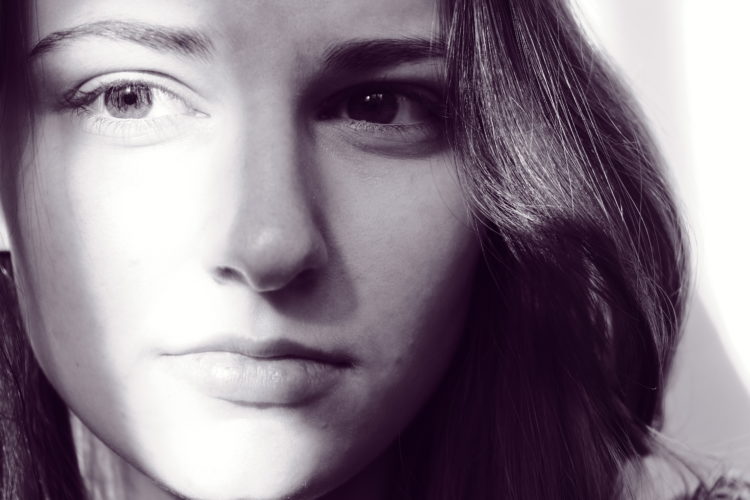 When one battle is over, I take time to rest. Then I get back up and prepare myself for the next storm. I stand amidst a field of giant diseases, chronic issues, larger than life fears and I face them all with a banner that reads: "Whatever my life, whatever my fate, I will not admit defeat."
Originally published: August 30, 2017