13 Symptoms of Ehlers-Danlos Syndrome — as Shown in Photos
---
Ehlers-Danlos syndrome is a group of 13 connective tissue disorders, and because connective tissue can be found throughout the body, a person with EDS could have any number of symptoms. The most common symptoms include joint instability and fragile skin and tissues, but depending on the individual and the type of EDS they have, they may have additional symptoms like vision and hearing loss, dental issues, organ rupture and heart problems, among others. EDS is also characterized by a number of comorbid conditions, which may or may not be caused by EDS (experts still don't know the exact connection between many of them), but nevertheless are common among people who have EDS.
Despite this huge range of symptoms EDS "zebras" may experience, EDS is still often thought of as an "invisible" condition, as people may not realize what EDS symptoms actually look like. We asked our Mighty community to share a photo of a symptom of EDS they experience. Is this what EDS looks like for you, too? Let's educate others about what EDS really looks like.
Here's what our community shared with us:
1. Hypermobility
"My cousin and I both have hEDS, and over the holidays, when we were playing Cards Against Humanity with friends they all looked at us when this card came up and we all started laughing. While it's kind of a running joke for us, our knees bending backwards causes a lot of instability and they often give out." — Emily S.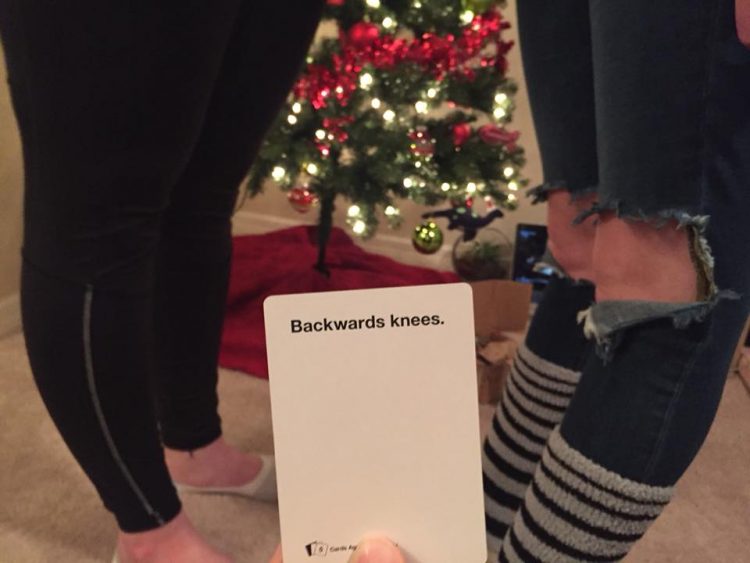 "Pretty much self explanatory here." — Hui Y.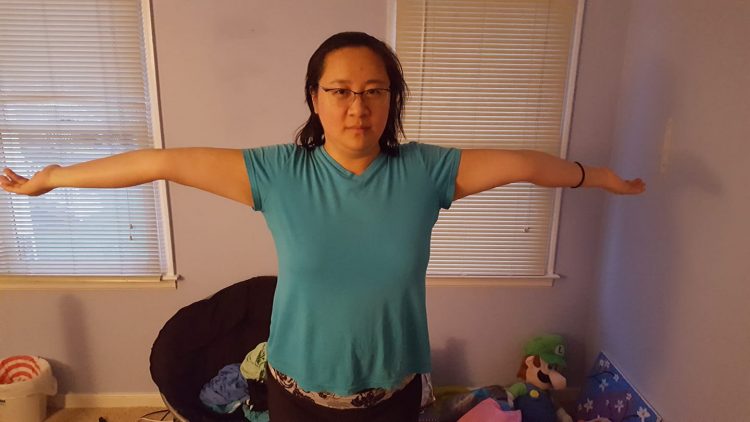 2. Fatigue
"I get so exhausted if I don't get at least eight hours. I never get uninterrupted sleep due to the pain, but when I get less than eight hours, I fall asleep for no reason and often. I have permanent black circles under my eyes from how tired I am." — Mikki I.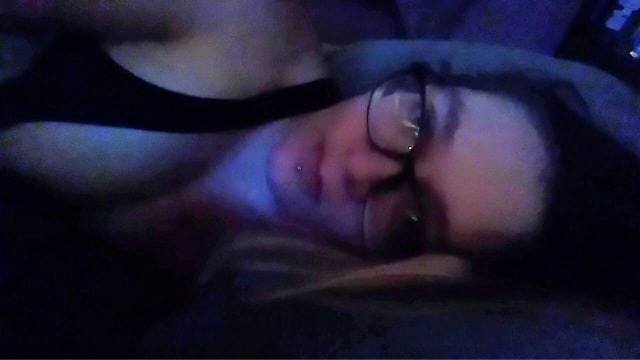 3. Gastrointestinal Comorbidities
"Abdominal pain seems to be constant either from digestion mishaps or from endometriosis or ovarian cysts or kidney stones. In this photo the culprit was my GI tract being a pain." — Nikita E.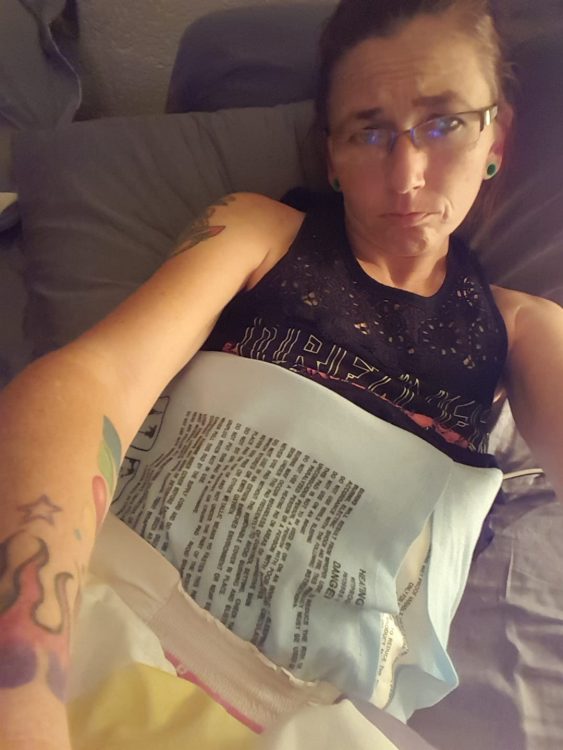 4. Easy Bruising
"Easy bruising. This was from a hospital stay when they attempted an IV in my forearm." — Christina G.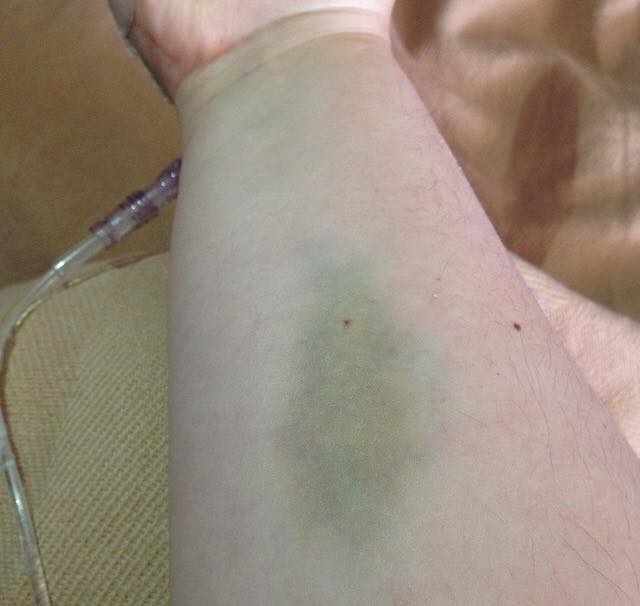 5. Joint Dislocations
"When both my knee caps dislocate on the same day or close to each other and the pain is so unbearable that I have to brace them if I'm walking more than a few minutes." — Crystal A.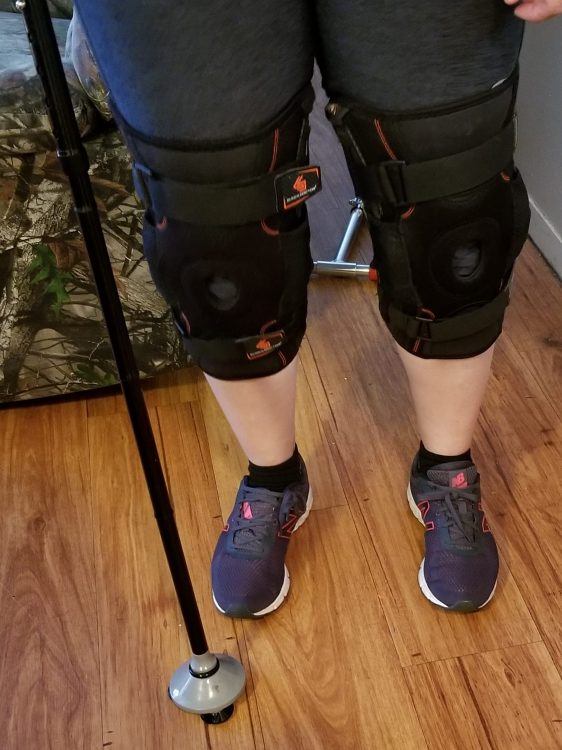 6. Sight Impairment
"This was at my university summer ball. On top of needing a wheelchair for the 60+ dislocations a day, I also have to use a white stick because I'm severely sight impaired (thanks to my EDS). It's a nightmare to try and use both." — Leah R.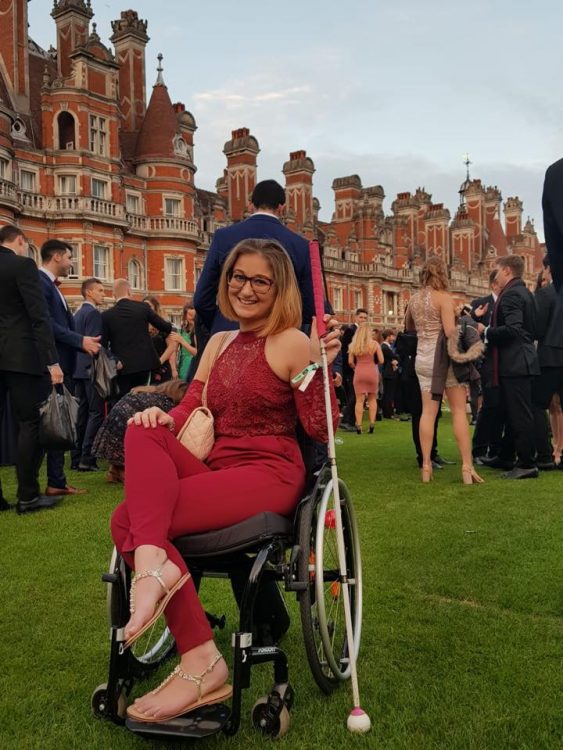 "In two months I'll be 32. Last year in a matter of five months I developed mild cataracts in both eyes three months later I developed optic nerve damage, a year to the day of cataract diagnosis, I now have borderline glaucoma. Thanks hEDS." — Sarah A.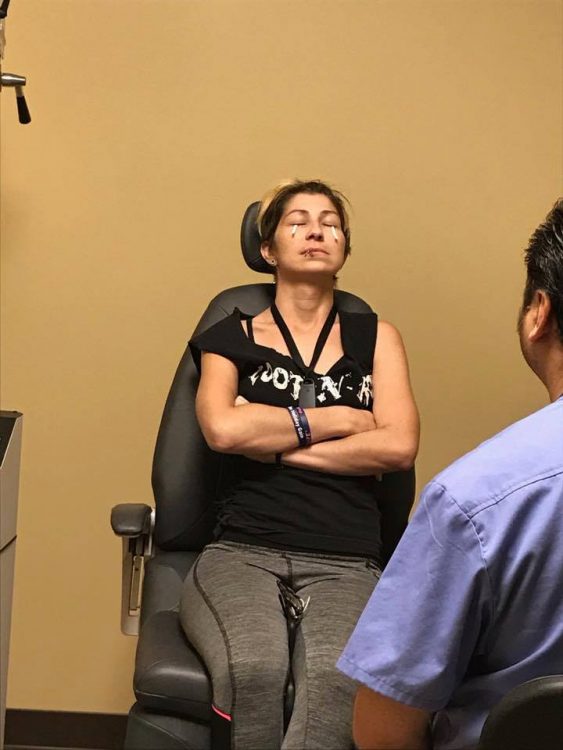 7. Craniocervical Instability
"Craniocervical instability from Ehlers-Danlos syndrome, causing seizures and other complications and leading me to often need my neck immobilized and a trip to A&E for rescue meds, traction and scans." — Lizzi N.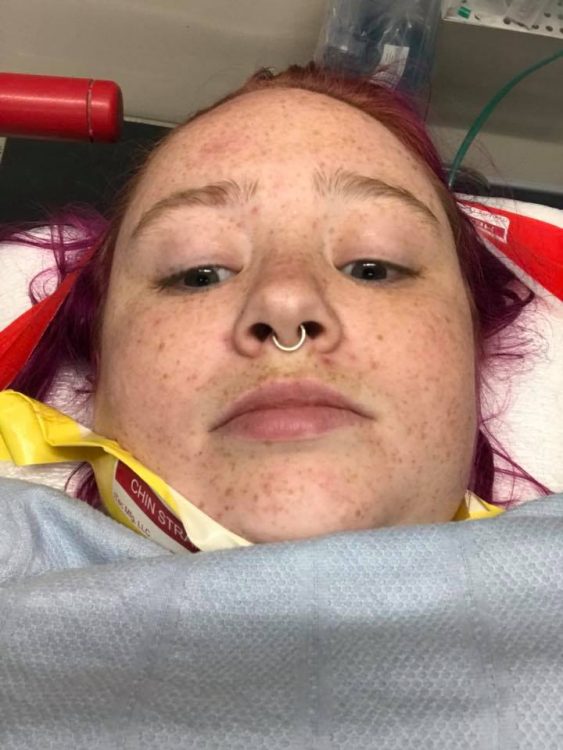 8. Autonomic Dysfunction/Dysautonomia Comorbidity
"EDS has wreaked havoc on my autonomic nervous system. All of these cords and electrodes are a normal part of my dress attire these days." — Brittany N.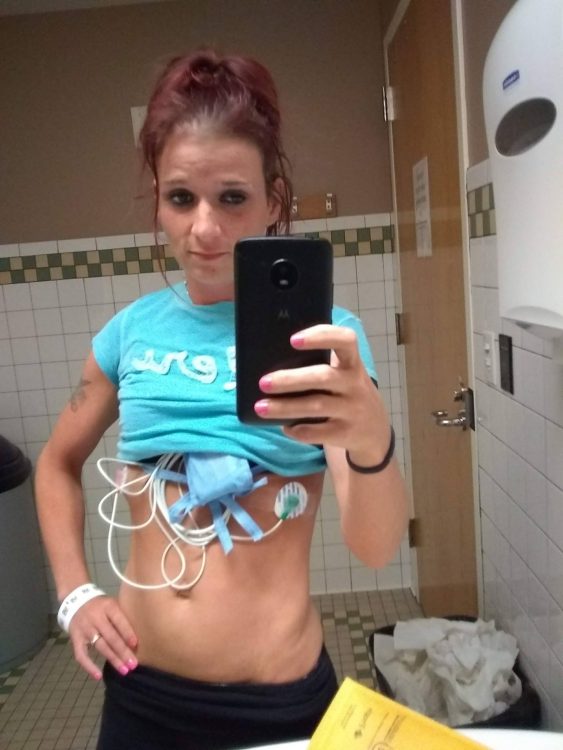 "(Dysautonomia)*(100 degree weather) + (EDS)*(carrying laundry up and down three flights) + (allergies)*(asthma)*(immunocompromised)*(grass being mowed at my complex) = this photo of a ninja zebra." — Megan L.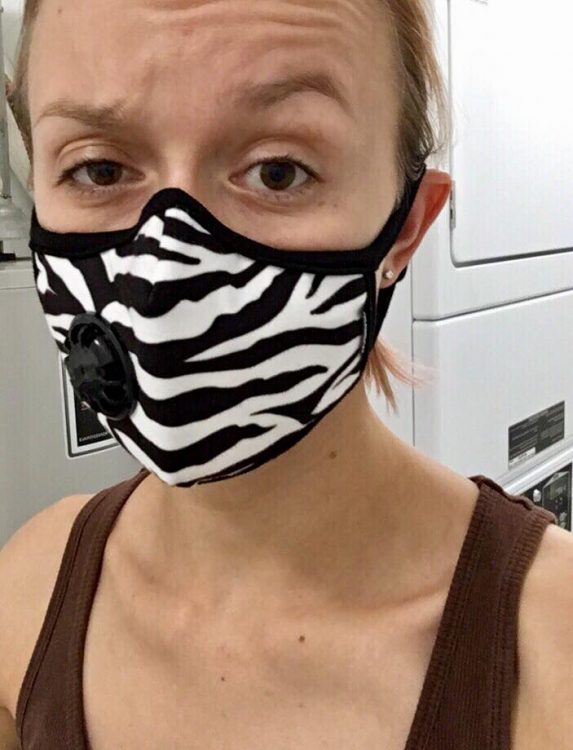 9. Sensitive Skin
"115 SPF sunscreen. Still got burned. Yes I reapplied. My skin doesn't care." — Sondra A.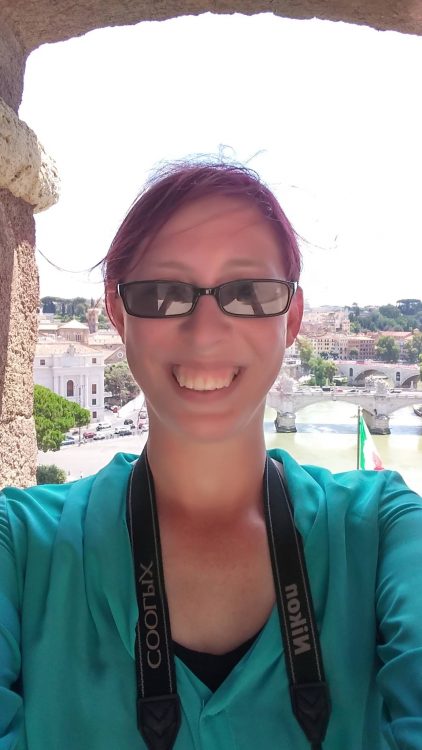 "Because of my EDS, I have very sensitive skin. I have a lot of trouble with clothing, as seams often leave welts, bruises, etc. Even just laying on wrinkles in a soft blanket will often leave painful indents, and sometimes even bruise. I took this picture after laying on my side for less than five minutes, while wearing 'no seam' loose, soft shorts. This ended up bruising, although not too badly." — Rebekah B.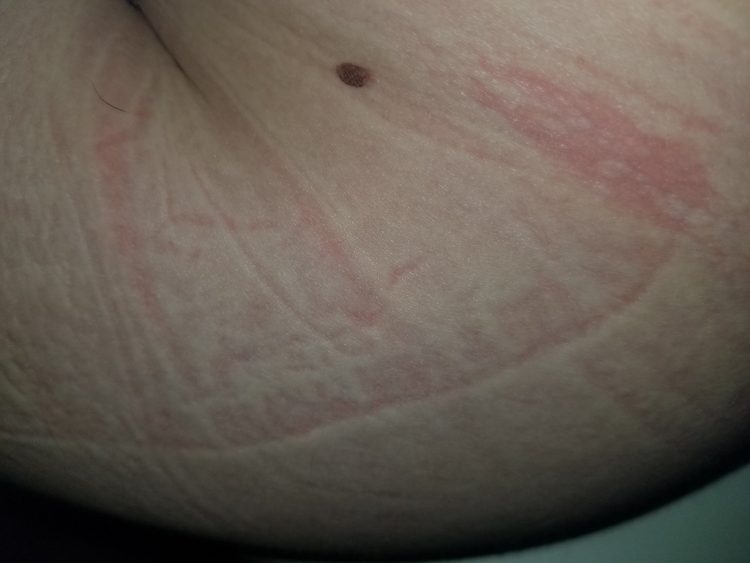 10. Hearing Loss
"For my little zebra, joint instability with extremely low stamina has her reliant on hinged AFOs with SMO inserts, use of medical stroller or wheelchair, she also has severe progressive sensorineural hearing loss so she is aided bilaterally!" — Ashley L.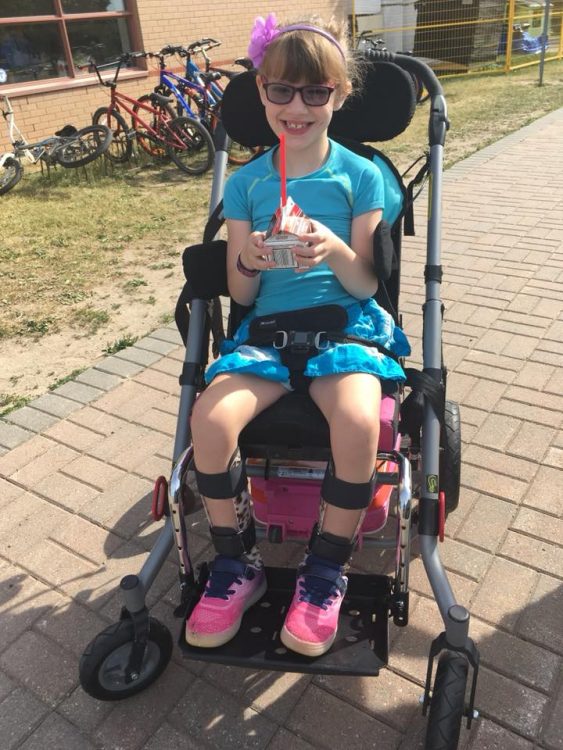 11. Mast Cell Activation Syndrome Comorbidity
"One of many mast cell activation syndrome reactions. MCAS is a condition often seen alongside EDS." — Mahala H.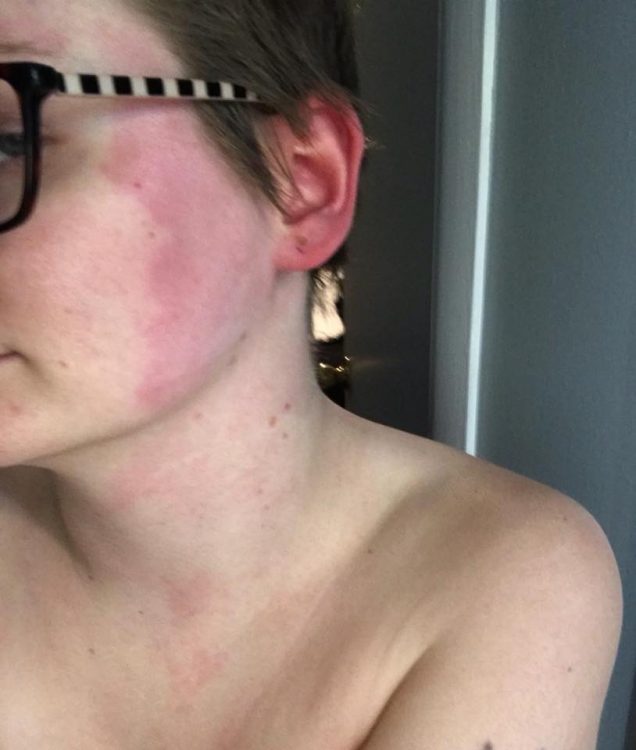 12. Migraine
"Sitting in the office in the dark with Nuun tablets in water, coffee and coke. Trying to work but being stuck here because of a migraine. Getting as much fluid and caffeine as I can to try and muster the strength to get through the day." — Hannah S.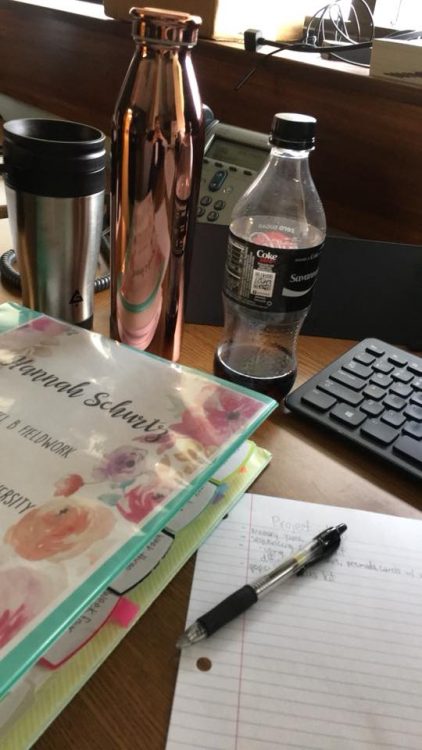 13. Organ Rupture
"Going in to pre-empt some potential uterine ruptures." — Sondra A.