The Struggle Between Teaching Strangers About My Condition and Wanting Privacy
---
"Were you in a car accident?" This is a phase that makes me cringe when I hear it. You see, because of my Ehlers-Danlos syndrome (EDS) I am usually in some kind of brace (cervical collar, knee brace, even finger splints). I'm also usually covered in bruises because my EDS makes me bruise very easily and also delays my healing. So maybe to the average person, I look like I was in an accident. That's fine. But my problem is that I have many people who come up to me in an obtrusive way, even going as far to interrupt conversations I am having with my pharmacist, to ask about just what is wrong with me.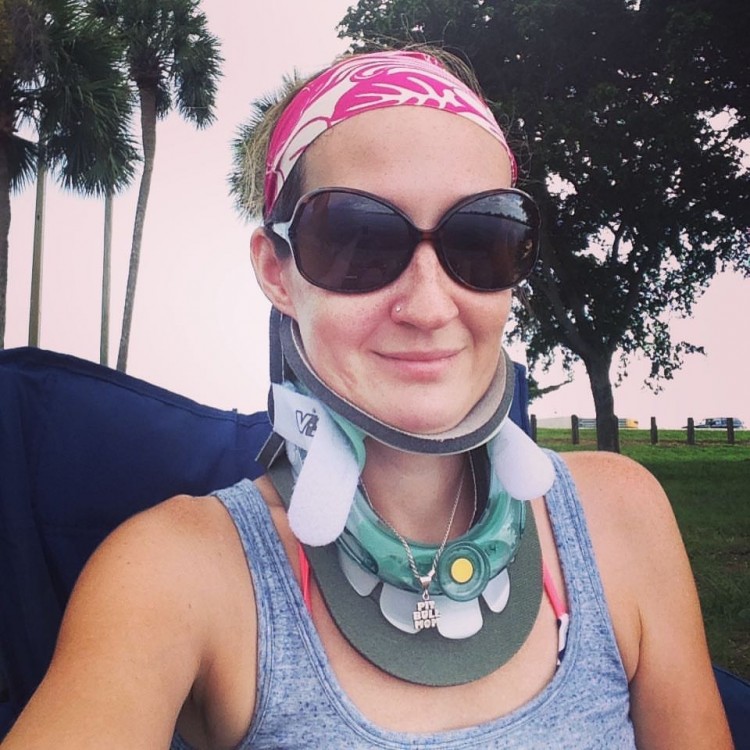 Now I don't know about you, but my Mama always taught me to be polite and to respect people. That being said, there is a small part of me that speaks softly inside that says "Maybe you should tell them what's wrong. You'll educate them about Ehlers-Danlos syndrome!" But then the other, much louder voice inside me (my anxious voice) says, "Why are people so nosy? Go away! I'm tired and I'm just trying to get my prescription, groceries, etc…"
So what do I say? Usually I smile and politely explain that no, I wasn't in a car accident. If I have the energy and my pain and dizziness from my other conditions isn't too bad, I will give a quick explanation that I have a connective tissue disease that makes my collagen weak and therefore my joints and tissues are very fragile. At that point 99 percent of people have a glazed-over look on their face like I lost them at the "no, not a car accident." Once in a while someone will act genuinely interested, at which point I will go into more detail if they like and direct them to the Ehlers-Danlos Society website.
Sometimes I've even gone as far as to make up funny stories as to why I look the way I do if people are being particularly rude. Hey, if you're going to interrupt my conversation and ask "What's wrong with you?" be prepared for a silly answer: "I fell on the ice" or "alligator wrestling accident." (I live in south Florida, so these seemed like good comebacks. )
The point that I'm making in all this is that while I wholeheartedly love to educate people about my rare conditions, sometimes it is hard to be an advocate when you are run down and feeling anxious. I have even considered making cards to hand out to the curious folks who want to know about my "car accident" for the days when I'm out of spoons but still want to educate. What's a zebra to do?
To learn more about how my EDS affects me and learn how you can help with my upcoming out-of-state surgeries, visit www.youcaring.com/HelpValerieFightEDS.
Originally published: August 5, 2016