I Can Walk, but That Doesn't Mean I Don't Need a Wheelchair
---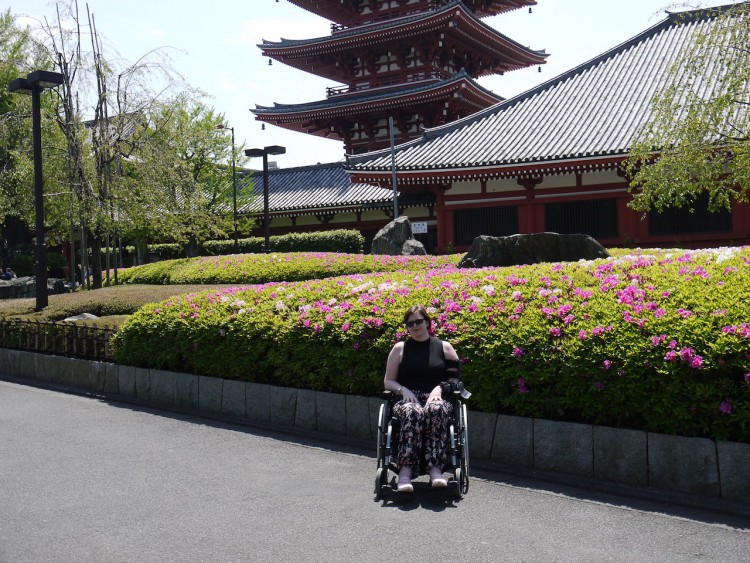 Everyone knows when you are ill, you are in bed and can't do anything. Obviously this example is great for someone with the flu, but what if you have a chronic illness, an illness that is going to last your lifetime? Are you supposed to just hide away in your house and never do anything again? In my opinion, no. One of the things I am going through at the moment is a period of adaption. I am learning what I can do with my illness and what I can't. I am slowly learning that pushing myself when I am in pain is extremely counter productive. Being stubborn, this lesson has taken me a while to learn.
The perception of being ill is that you have lots of time snuggled up in bed, just getting better — the reality is somewhat different. On average, I have between three and four hospital appointments a week. My husband can't take three to four days a week off work to accompany me, so I have to get there on my own (or with help of friends). This in itself is exhausting, never mind the actual hospital appointments, the trials of different drugs, the different scans the results. So my husband and I decided to go on holiday! We wanted to have a break from all the hospital appointments and let the diagnosis of my chronic and progressive illness sink in a little bit, as well as the results from the latest round of tests.
Given the amount of pain, dislocations, arthritis and surgeries I have on my joints, I began researching online about wheelchair use and I found it fascinating and quite sad how society views wheelchair use. It seems to be very black and white. In other words— you are either able to walk or not. It seems society really struggles to understand part-time wheelchair use, unless it is for the elderly. For example, Cherylee Houston, who also has Ehlers-Danlos Syndrome, and stars in a UK soap, received a massive public backlash because in an episode a few weeks ago. You saw her take a few steps. The response was, "How dare she use a wheelchair when she can walk a few steps?" If someone can walk a few steps, but it causes them a huge amount of pain and takes them days to recover, doesn't it make sense to accept a little help?
My best friend and I have been talking about going to Bath for a day out, but I know how much pain it will cause me and how much time recovery will take, so for about a year I have been taking a rain check. If I was to use a wheelchair, then all of a sudden this becomes a possibility for me. But, according to society, I can walk, so I shouldn't have to use one. So maybe I should stay at home where I can manage. Never mind a social trip out– getting to some of my hospital appointments on my own is almost impossible because of the travel. Even with my husband taking me it still takes a huge amount of time to recover from the trip. My life has been on hold for 20 months. I decided I didn't care what society thinks, and I wanted to start to regain some control of my life. And, I want to go on holiday (I am very demanding).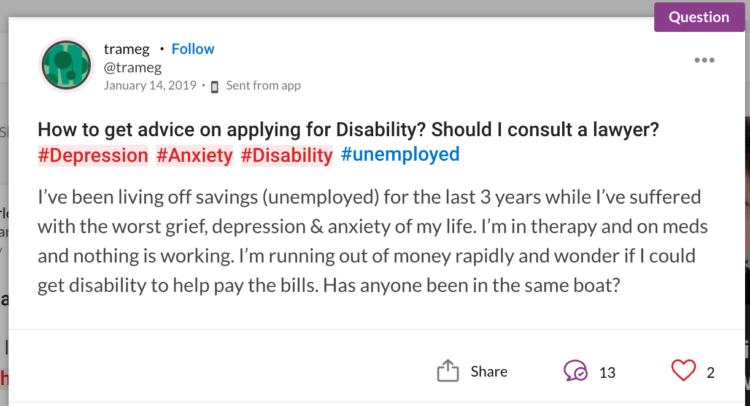 As my wheelchair I had ordered wasn't going to be built in time, we hired one. We thought it might be a good trial run and allow me to get used to it a bit, without being at home and frankly "feeling the judgment" of others. What happened was actually quite amazing and life-changing. I found I was able to do things. In a wheelchair I could travel easier without so much pain and exhaustion. We managed to see some sights and do a little shopping. While many people take this for granted, this was huge for me. Though I did have to concede to my husband pushing me. (It was a self-propelled wheelchair, but not set up in a configuration that was easy for me to use.) I still needed some recovery time, but after using it, I feel this might mean I can start to build my new life. I am not sure I am going to be able to go back to the life I had before, but for the first time in two years, I actually feel hopeful I can have a life outside of my house.
My advice for anyone struggling with mobility, or frankly any other health issue is to accept the help. Embrace it, as it will make your life easier. Before you know it, it won't feel like a big deal anymore and it will just become part of your normal life, or even the start of your new life.
Originally published: June 3, 2016