5 Tips for Taking Road Trips When You're Chronically Ill
---
I was asked how it is that with all my myriad medical issues that I'm able to venture out into nature solo on a regular basis and indulge in landscape photography. The short answer is planning. A longer, more detailed answer will follow below. But first, a little about my conditions.
I have Ehlers-Danlos syndrome (EDS), type 3, which is a rare, connective tissue disorder. Along with that, I have postural orthostatic tachycardia syndrome (POTS) – which is a long-winded way of saying that my blood pressure sometimes takes a nose dive, causing heart palpitations, dizziness, etc. I also have mast cell activation syndrome, an autoimmune disorder commonly found in people with EDS and POTS.
Hopefully these road trips tips will be helpful for those with EDS or other chronic conditions. What works for me won't necessarily work for you, so please use these tips to inspire and help you figure out what might work for you in your particular circumstance:
1. Research
The day before and day of, I check weather forecasts, make sure the trip is even worth my while. Landscape photographers like interesting weather – clouds, the aftermath of storms, etc. I consult sunrise and sunset charts so that I can time my visits to the hour, for the best light and to minimize having to expend precious energy by waiting around. I check and recheck road and traffic conditions, looking for the least stressful route, not necessarily the most direct one. For example, I'd rather go 10 miles out of my way if it means not driving through downtown LA during rush hour. I familiarize myself with my route and destination if I'm not familiar with it already. I study maps, figure out what kind of conveniences are along the way, pinpoint rest stops and check out where the best views will be.
2. Planning
Dealing with crowds or long lines is hard on me so I avoid tourist destinations such as national parks and landmarks on holidays. I prefer to shoot off-season photos anyway, as they tend to be more interesting and dramatic. The day before departure, I fill up the gas tank, do laundry, take care of any errands so I don't have to worry about it the day of the trip and tack on needless activities to my travel time.
3. Careful Packing
I bring items that will help me get through the day with as minimal pain as possible.
Items such as:
Salty snacks and gallons of water to keep my blood pressure up.
An Epipen in the event of anaphylactic shock.
A pillow for rest breaks.
Layers of clothing to accommodate abrupt weather changes.
Cash in the event I find myself at a truck stop whose credit card reader is on the fritz – which happens more often than you'd think!
Two pairs of shoes, one for driving, one for hiking.
Stuff everyone should have in their car when they head out into nature like a hat, a first aid kit, a flashlight, etc.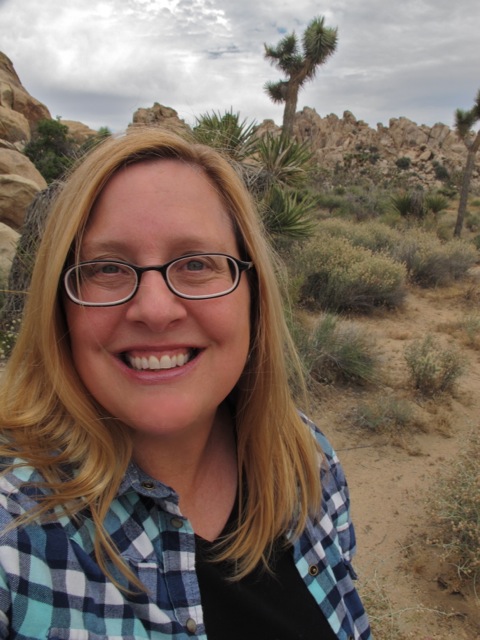 4. Pacing
Gently does it. At places like Lake Mead National Recreation Area or Joshua Tree National Park, I go on mini-hikes. I'll park at a trail head, and walk for about 10-15 minutes round-trip. Back in the car, I take a quick break, then move on to the next trailhead. It may not sound like much but you'd be surprised at how much you can see in these short bursts.
5. Knowing My Limits
Most of my photo junkets are day trips, sometimes extending to two days but rarely more. Sustained physical activity is my enemy. I give myself plenty of time to reach my destination. If I don't make it on time, if I get stuck in a traffic jam or experience car trouble or some other unforeseen issue, then que sera, sera. I make the best of it and enjoy the journey, look for other stuff to see and do and keep my eyes peeled for photo opportunities.
I've been doing things this way now for the last seven years and my success rate is high. I've luckily had very little go wrong over the years. When things have gone pear-shaped, most of the time it's been due to my own carelessness, such as that time when I brushed up against a cholla cactus plant in Joshua Tree, puncturing my calf muscle in a half dozen places, and had to call it a day.
It all comes down to brains over brawn. Sure, I have chronic pain and an ever-present risk of complications, but nature fills my soul, makes my life worth living. It's worth it to me to put myself in harm's way to be able see some breathtaking views and shoot photos that may one day wind up on magazine covers. Yet, other photos may find their way into my Shutterstock portfolio.
I have to spend the following day after a road trip once back at home resting, engaging in as little physical activity as possible. So a one day road trip actually takes up three days total, which is why I don't go too often. But once a month or so and I'm a happy gal!
Follow this journey on Rainy Day Woman.
We want to hear your story. Become a Mighty contributor here.
Thinkstock Image By: jacoblund