What People Don't See When They Find Out I Have a Chronic Illness
---
Every time I see a distant relative, friend or a friend's parent, they always say the same thing to me. It's either, "You don't look ill" or "You would never know there was anything wrong with you, Nancy." My mom reassures me that they don't know what to say and are just being polite.
• What is Ehlers-Danlos Syndrome?
• What Are Common Ehlers-Danlos Syndrome Symptoms?

Having been chronically ill for seven or so years now with Ehlers-Danlos syndrome (EDS), I think I'd actually rather have someone tell me that I don't look great because at least it would then reflect how I'm feeling. I get so tired of having to keep telling people that it's a chronic illness, which means I'll have it for life. It's not a cold or the flu that's gone in a week. It's a serious, life-consuming, long-term illness that people like myself try to accept every day.
People never think my chronic illness is as challenging as it is based purely on looks. They don't see the tears, dislocations, fatigue and the amount of medications I take. Most importantly, they don't see or feel the pain. They just see the "fake" me who smiles to hide my sadness, pretending everything's OK. When, in fact, this couldn't be further from the truth. I struggle with pain each and every single day.
It's hard enough having to cope with pain, but when you're coping with an illness that only a small majority of the world actually knows about, it's enough to make me want to scream. Mention a well-known illness and 99.9 percent of the population has probably heard of it, knows the symptoms and might relate to what that person may be going through.
On many occasions, my pain and symptoms were dismissed by doctors due to the lack of awareness. Realizing just how rare this illness is, I often become so overwhelmed by the amount of people who may be undiagnosed and in the dark about their pain. Illness can be extremely isolating.
If there were more awareness about Ehlers-Danlos syndrome, the impact could be huge. My hope for the future is that EDS has more awareness globally to enable a diagnosis sooner and provide the support and help needed to those with this incurable syndrome.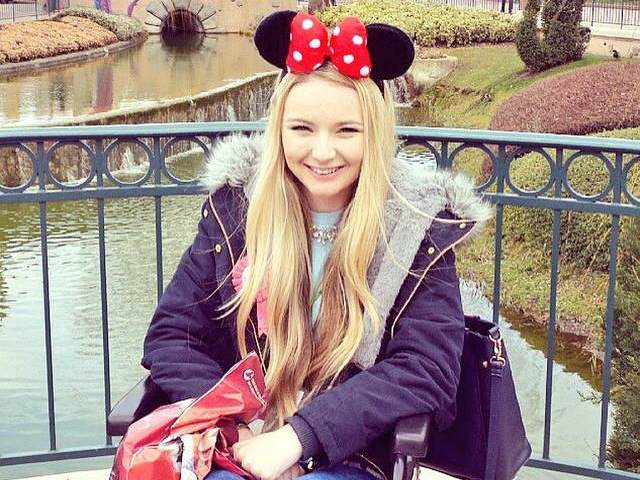 A version of this post originally appeared on The Chronic Illness Diary of a Young Adult.
Want to end the stigma around disability? Like us on Facebook.
And sign up for what we hope will be your favorite thing to read at night.
Originally published: June 25, 2015