What You Don't See About One of the Girls in This Photo
---
It's not really a secret. What I have to say has been said before. Many times. But often it falls on ears full of denial. It's not a secret, but nobody talks about it either. It's the elephant in the room, except it is not just sitting there in a corner; it's doing the electric slide and jumping on couches. It's right in their faces and yet some people still don't see it. But invisible as it may be, it is still there.
Honestly, I wonder how you don't see it. You can't miss the pain lurking in her eyes or the way she walks. You can't miss the fear residing behind her baby blues or the constant need for reassurance that everything will be OK. You complain we are at the doctor's office too often. That therapy takes too much of our time. I know you see her falling behind. I know you have seen her almost give up. How is that invisible?
On the outside, my children look amazing. Pretty darn cute if you ask me. It might not be until my daughter, Lily, needs her wheelchair that her "quirks" become a little more apparent. I try to explain that just because she is playing like her peers, it doesn't mean suddenly she is healthy again. Just because today she can play doesn't mean that yesterday didn't happen. It doesn't mean that tonight I won't be icing down or heating up areas that hurt. Just because she had a best friend today doesn't mean she isn't being bullied. Just because she has good grades doesn't mean she doesn't struggle with dyslexia. She still has special needs.
This isn't what most people imagine when they hear the words "special," "medically complex" or "differently abled."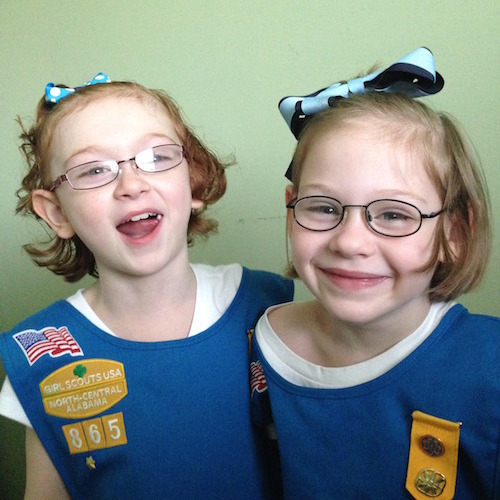 See? Adorable, right? They look like your average 6- and 7-year-old girls. But they aren't. It's inside them. Where your eyes cannot view but your faith and love should see.
"One family can't have that much going on." 
"How can she have so many diagnoses?"
"You can't be serious? You know those medications can kill her."
"Let her get sick a few times, she will build immunity."
"My friend's daughter's aunt's brother's wife had that and…"
"Kids can't have that!"
"I've never heard of that. It doesn't exist."
See there are these things called genes… yeah, those minor little things that make us who we are. Well, sometimes in families there are genes that decided to have a major party during the process of conception and they got all mixed up. Some might have even gone missing. Some just got pretty smashed. These genes can go from parent to child. Or sometimes they just happen for no other reason than they got bored while a baby was being formed. We don't really know why sometimes. Sometimes we don't have the answer you want. Sometimes once you start trying to figure out their medical puzzle, their symptoms and diagnoses list begins to snowball.
Trust me, we know the medication side effects. But not being on them means she could die. No matter how many times she gets pneumonia, her immune system wont magically repair itself to fight the correct fight. Many of us have researched every single possible thing there is about what our children are diagnosed with. We often know more than the specialist. Kids can get chronic illnesses and they suffer just like adults… sometimes worse. Before my daughter was diagnosed, I hadn't heard of most of these things either.
Lily has, well, the picture can explain. Of course, this is the simple list of some of the more major things she lives with.
Lily has so much going on medically, yet she looks healthy most of the time. Arthritis is mostly invisible. You can't see the pain, but the swollen, red joints are like neon signs in the night sky.
This is chronic illness. When she sleeps for 22 hours at a time either from seizure exhaustion or from flares that have her temperature raging at 106.8… it's much harder to deny it. No longer should I have to justify why I feel how I do and feel like this is all a big secret. Because it is not. It is out in the open just waiting for you to accept it. To embrace it. To help this child. To fight along with me for a cure.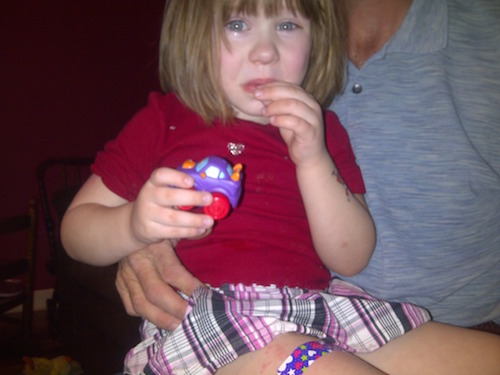 The Mighty is asking its readers the following: What's one secret about you or your loved one's disability and/or disease that no one talks about? If you'd like to participate, please send a blog post to community@themighty.com. Please include a photo for the piece, a photo of yourself and 1-2 sentence bio.
Want to help celebrate the human spirit? Like us on Facebook.
And sign up for what we hope will be your favorite thing to read at night.
Originally published: May 13, 2015