28 Celebrities Who Have Spoken Out About Their Endometriosis
---
Endometriosis is a chronic condition in which tissue similar to the lining of the uterus is found outside the uterus, on parts of the body like the ovaries, fallopian tubes, or even the bladder or bowel. This can lead to a lot of pain and can also affect fertility. That being said, endometriosis is incredibly common, though it often takes several years to receive a diagnosis.
According to Dr. Ken Sinervo, the medical director at the Center for Endometriosis Care in Atlanta, Georgia, "endometriosis affects an estimated 176 million individuals around the world according to research data, or one in 10." While that may seem like a lot, the estimate actually might not take other factors into account. Dr. Sinervo continued:
[It's] probably a conservative estimate, as most of the research is based on the reproductive years and while less common, we know the disease is sometimes diagnosed earlier or later in life. Given that, the estimate may be closer to 200 million.
Though endo is such a common disease, it can still be difficult to get diagnosed. Many of those with the condition fight for better recognition because the sooner endo is diagnosed, the sooner a person can begin to work on managing their pain and symptoms.
Dr. Sinervo told The Mighty that a person can absolutely have a successful career even if they have endometriosis. "However, a timely diagnosis and proper intervention are critical towards managing the disease effectively," he said. Celebrities who have this disorder have likely struggled themselves, not only to be diagnosed, but to keep up with the demands of being in the spotlight while living with endometriosis.
"Absenteeism and reduced work performance are high among the very real consequences of this disease," Dr. Sinervo continued. "It's important to take the time to choose the best care team possible – one that will help guide your journey through an integrative approach."
The following celebrities have been open about living with endometriosis. Some have had to leave their jobs for periods of time to deal with their health while others have been open about their struggles with fertility. Though celebrities may have more money and resources for expensive treatments, medications or alternative therapies, that certainly doesn't mean they are immune to the debilitating symptoms endometriosis can cause. Hopefully the following celebrities will continue to use their platforms to raise awareness, break down stigmas and contribute to a better understanding of the condition.
1. Halsey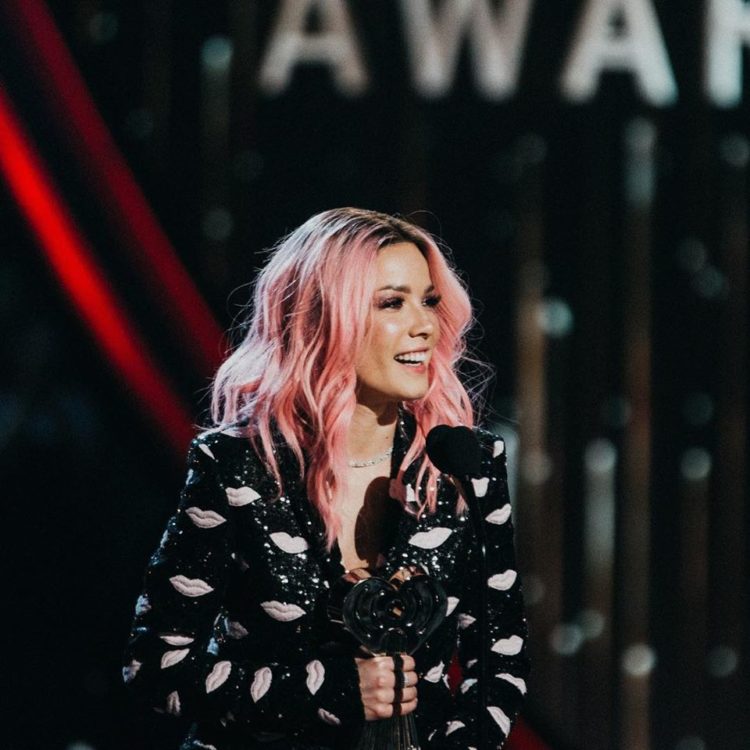 Singer Halsey had the laparoscopic diagnostic surgery and endometriosis ablation done in January of 2017. She has been open about her battles with endometriosis. Due to this, in March of 2018, she accepted an award at the annual Blossom Ball, an event hosted by the Endometriosis Foundation of America.
"If you're struggling with endometriosis or any chronic illness for that matter, you need to know it's not something that it's not something that makes you weak," Halsey said in her acceptance speech. "It's about what you have overcome and every battle that you're in helps you win the war at the end of the day."
She has also been open about previous miscarriages and her decision to freeze her eggs. She did an interview for "The Doctors" where she discussed it. "Doing an ovarian reserve is important to me because I'm fortunate enough to have that as an option," she said. "But I need to be aggressive about protecting my fertility, about protecting myself."
2. Daisy Ridley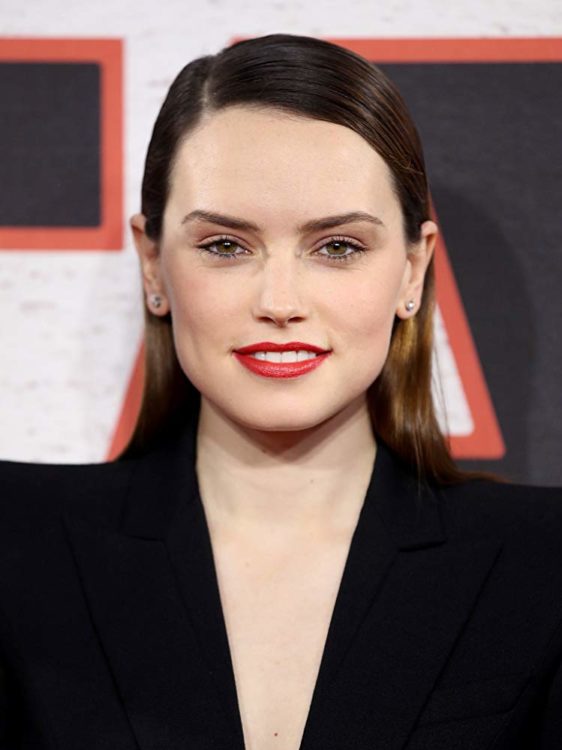 Daisy Ridley is an actress known for her work in "Star Wars," "Murder on the Orient Express" and "Peter Rabbit." She shared on her Instagram that she was diagnosed with endometriosis at age 15 (her account has since been deleted).
In her post, Ridley mentioned she also had polycystic ovary syndrome (PCOS) that caused her to develop acne and struggle with her skin. "One laparoscopy, many consultations and 8 years down the line, pain was back (more mild this time!) and my skin was THE WORST," she said. For anyone else struggling, Ridley recommended:
To any of you who are suffering with anything, go to a doctor; pay for a specialist; get your hormones tested, get allergy testing. Keep on top of how your body is feeling and don't worry about sounding like a hypochondriac. From your head to the tips of your toes we only have one body, let us all make sure ours our working in tip top condition, and take help if it's needed.
3. Padma Lakshmi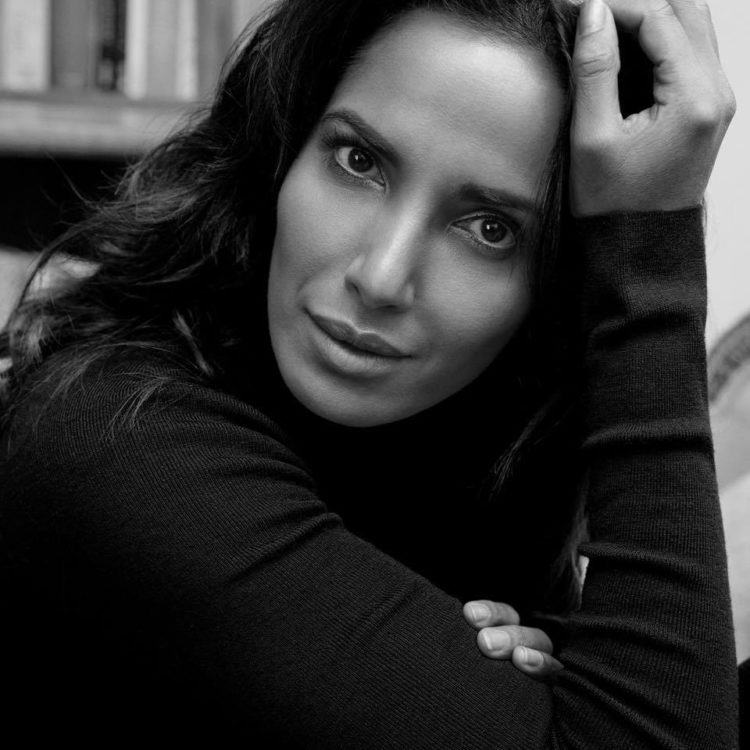 Padma Lakshmi is the host of Bravo's "Top Chef" and has been very open about her issues with endometriosis. Although she's had endometriosis symptoms since she was 13 years old, she wasn't diagnosed until she was 36.
Lakshmi went on to become the co-founder of the Endometriosis Foundation of America and helped in the creation of the first research center in the US for gynopathology. In 2018, she won Variety's Karma award where she discussed sexism in the medical world, especially when it comes to endometriosis.
"If I didn't have a pussy, if I was a man and couldn't get it up there would be many drugs, many treatments, pumps even… And it would be covered by insurance," she said. "But for the 200 million women with endometriosis, still nothing. Nothing! Except a pill, when we can get it. Surgery, most insurance doesn't pay for it unless you end up in the ER. And oh yeah, a drug that induces false menopause."
4. Tia Mowry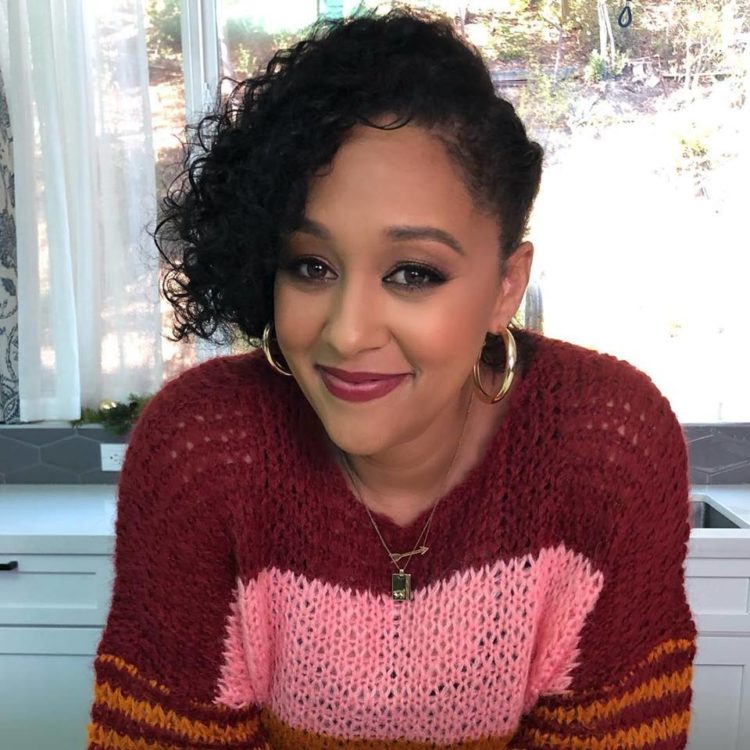 Tia Mowry has discussed her endometriosis and her relationship with food. The actress known for the hit 90s show, "Sister, Sister," said she dealt with endometriosis for a very long time before even getting a diagnosis. She has had two surgeries since then to treat her condition.
Once receiving her diagnosis, Mowry thought about food more and how it affected her body. In her book, "Whole New You," she discussed how changing her diet helped her endometriosis symptoms. She also believes changing her diet helped her get pregnant.
"Once I changed my diet, I started to see change in my body," she told Women's Health. "Not only did my symptoms literally disappear with endometriosis, but other ailments like migraines and eczema also went away. I started to see correlations with how food can be healing."
It's important to note that while a change in diet helped Mowry with her symptoms, this doesn't necessarily mean it would have the same results for everyone with endometriosis.
5. Susan Sarandon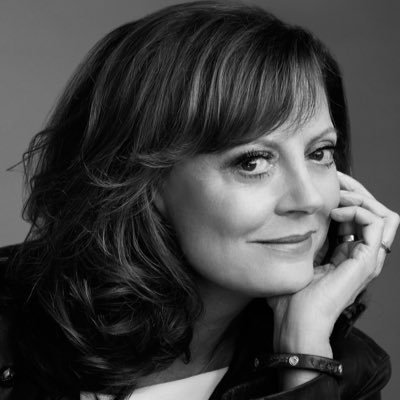 Susan Sarandon is known for her work as an actress. She wasn't diagnosed with endometriosis until she was 40 years old. She spent most of her young life not having doctors believe her pain. Therefore, she dealt with the pain on her own. "I did not know myself," she said at the third annual Blossom Ball in 2011. "When all you know is pain, you do not know that that is not normal."
Sarandon is adamant that women should be believed and that their pain should be taken seriously. Due to her own experiences of being told that her pain was imaginary, she encourages women to seek out someone who will take them seriously. "If you have that kind of pain, it is not normal, it does not have to be," she said in her speech. "Find somebody who will listen to you and make sure that they listen to you all the way."
6. Julianne Hough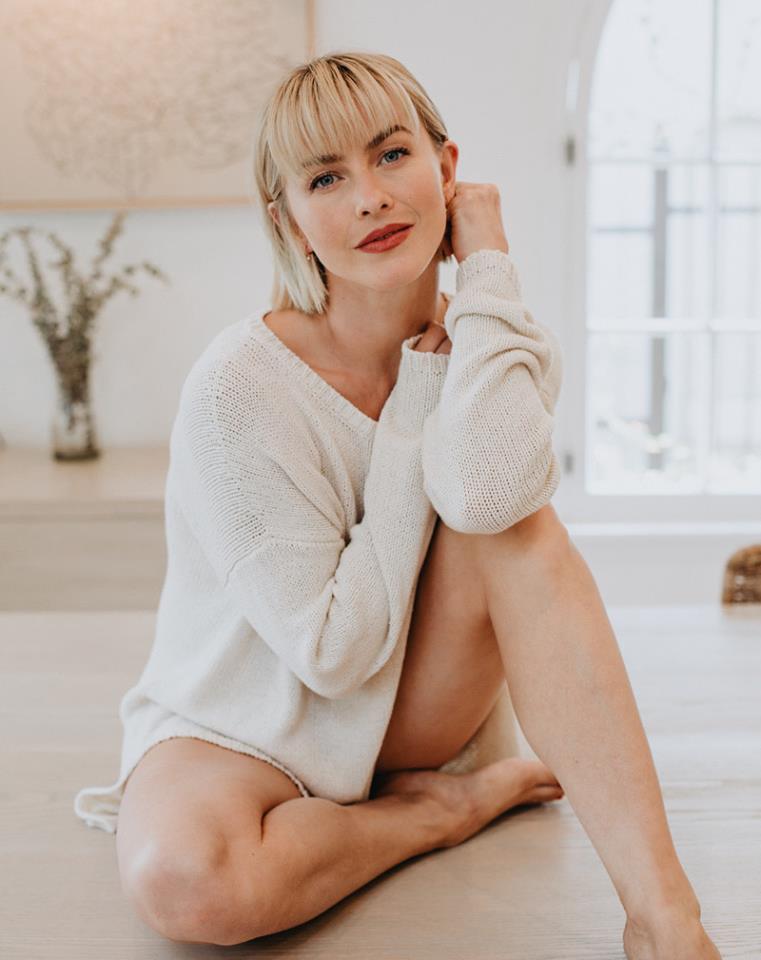 Julianne Hough is best known as a dancer turned actress. She was diagnosed with endometriosis in 2008 after being rushed to the emergency room by her mother due to pain following a performance on "Dancing With the Stars." After that experience, she said she just wanted to figure out what was wrong and ended up visiting multiple doctors in just three days time.
Even though her pain was tough to deal with, Hough initially kept it from her husband. Although an advocate for endometriosis, she wanted control over her life and her body. It wasn't until she couldn't hide it away anymore once the pain became extremely bad that she revealed to him what the pain was like. "As hard as it was for me to let go of that control, it's actually amazing," she said.
Once she was diagnosed with endometriosis, she and her family realized that her mother and her sister also have the condition. "I just hope people don't have to sit in silence with the pain," she said. She is now vocal about finding a diagnosis and hopes other women can find hope, too.
7. Whoopi Goldberg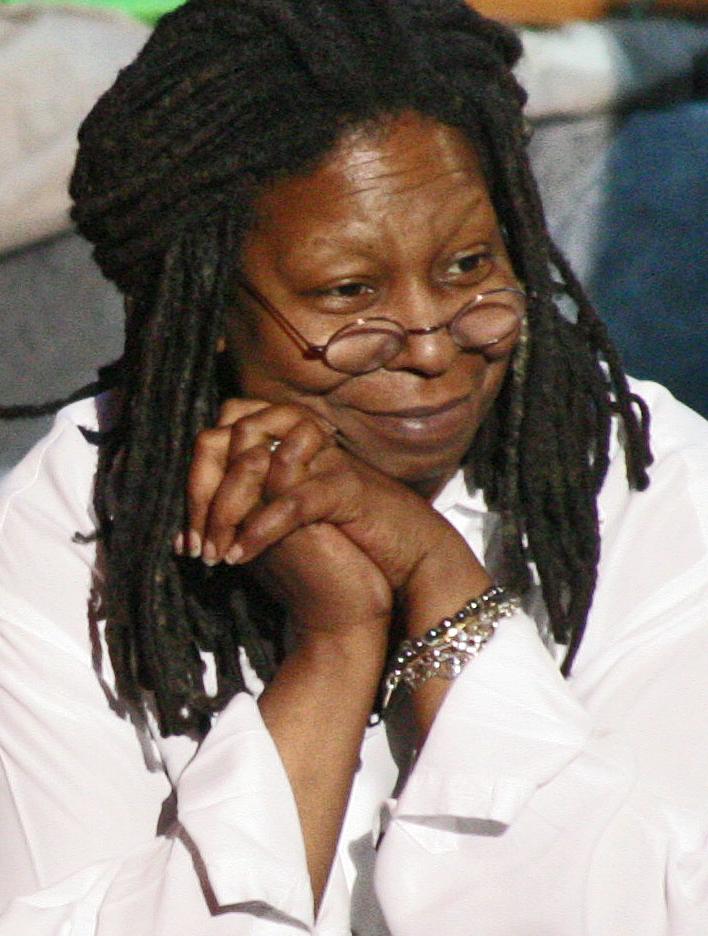 Actress and comedian Whoopi Goldberg received an endometriosis diagnosis early on in her life. "I was very, very lucky," she said at the Blossom Ball in 2009. "I had an intelligent doctor who sort of knew what was going on… I was very lucky."
In 2016, Goldberg teamed up with Maya Elisabeth, founder of Om Edibles, to create Whoopi & Maya, a company that provides marijuana products specifically meant for women who have harsh cramps during menstruation. The products were created to reduce the pain for all women who have pain during their time of the month, though influenced by Whoopi's experience with endometriosis.
8. Cyndi Lauper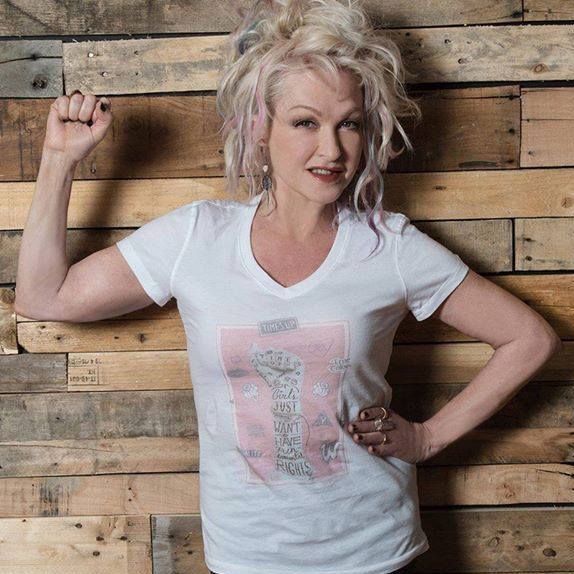 Singer Cyndi Lauper spent much of her 30s dealing with endometriosis. "I would do an album and go to hospital, then do another album and go to hospital," she explained. The "Girls Just Wanna Have Fun" singer was living an active life while dealing with the pain that comes with endometriosis.
Although she underwent surgeries, she was very specific about what she wanted done to her body and what she didn't, as she still hoped to get pregnant one day and was worried about risking that. After many years of trying, Lauper had her son when she was 44 years old.
9. Jessica Williams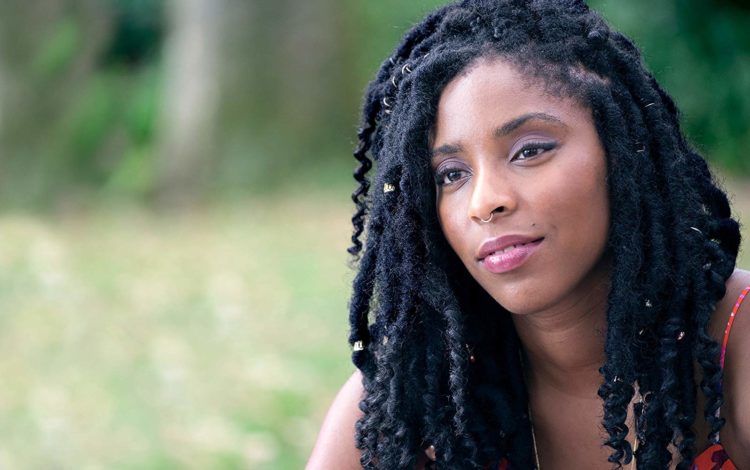 Comedian Jessica Williams is best known for her work on "The Daily Show," "The Incredible Jessica James" and her appearance in "Fantastic Beasts: The Crimes of Grindelwald." In Nov. 2018, Williams was diagnosed with endometriosis even though she's been experiencing symptoms of it for over a decade.
In her Instagram post, Williams discussed why it took so long for her to finally get her diagnosis. "People have a hard time believing women are in pain and they ESPECIALLY have a hard time believing that women of color are experiencing pain," she said. It took a major trip to the hospital before she was finally told what was going on with her body.
Williams also mentioned in her Instagram post how she, like many women, tried to just power through the pain instead of allowing herself to listen to her body. "I also felt really sad for all of the pain that I had ignored and set aside for so long," she wrote. "Now in general I'm trying to get better at acknowledging that I am feeling pain and that it is okay and that I can be like 'ohhhh okay I guess I'll go home and crawl into bed and play Switch then.'" She ended her post by asking other women for their self-care tips.
10. Sarah Hyland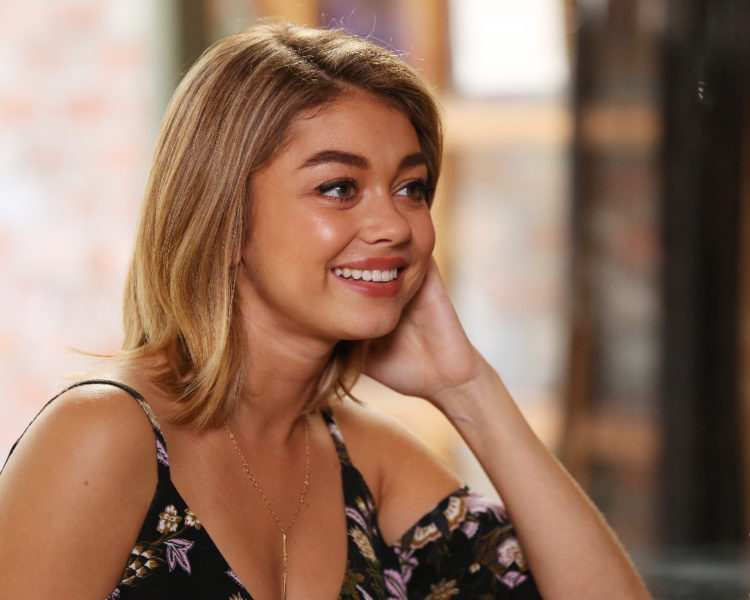 "Modern Family" actress Sarah Hyland has been open about her health struggles in the past, including issues relating to the kidney dysplasia she was born with. At the end of 2018, she revealed to SELF Magazine that she had a second kidney transplant. She also discussed her story in regards to her endometriosis.
"It affects so many women, and so many women go undiagnosed and just think that they're having horrible cramps and they're being dramatic because that's what they're told," she said in the interview. Hyland said she's open about her health, partly because it's just who she is, and partly because she knows she gives hope to others who are going through the same thing.
Hyland receives a lot of love from her followers on social media. "It's mainly women that reach out to me a lot, especially about endometriosis and kidney failure," she said.
11. Emma Watkins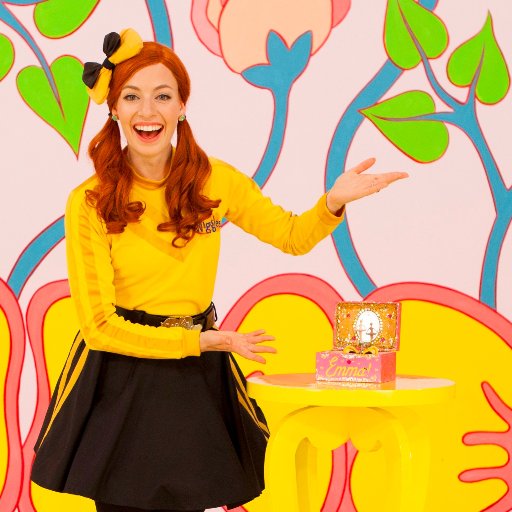 Emma Watkins is best known for being the yellow Wiggle on "The Wiggles" in Australia. In April 2018, she sadly had to drop out of a tour due to the amount of pain she was in. She ended up having surgery for her endometriosis.
One of the most important people to Watkins is her mother who has supported her throughout her entire journey. Watkins kept up with a major schedule after her surgery and her mother stayed by her side as often as she could. "Even the day before her surgery she did three concerts, and then flew home that night," her mother said in an interview with Now To Love. "She had to have blood transfusions between the shows to keep her blood cell count up."
Watkins feels as though she should be there for her young audience as best as she can even while dealing with endometriosis. "I feel we have a duty to the children," she said in the same interview. "It's really about empowering every child and at that age, it's a very primal communication. Each one thinks that we are talking directly to them."
12. Meg Cabot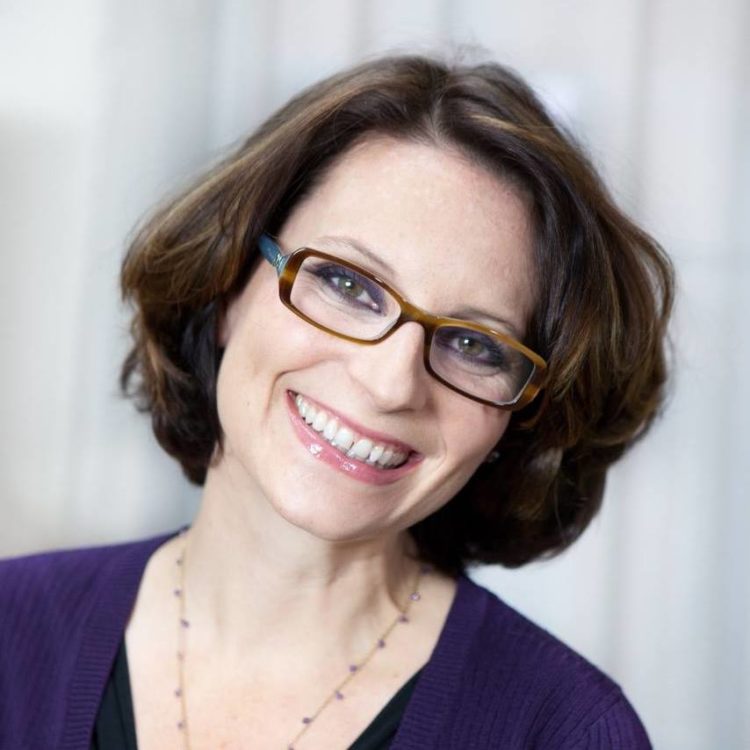 Meg Cabot is the author behind "The Princess Diaries" and many other beloved novels and series. On her blog in 2007, she revealed she found out she had endometriosis after having a surgery to remove a cyst. This came as a major shock to the writer. "This last part came as a shocking blow, of course, because I never even knew I had endometriosis," she wrote. "As a cybercondriac, it kills me that I've apparently had a disease for twenty-eight years and never even knew it."
The author has regularly discussed her life, including her health, on her website and her social media accounts. In 2011, she told her Twitter followers that she "just had a bunch of endometriosis removed (out-patient, no anesthesia). OW. In bed with heating pad, Tylenol, and GIANT milkshake."
13. Kate Mansi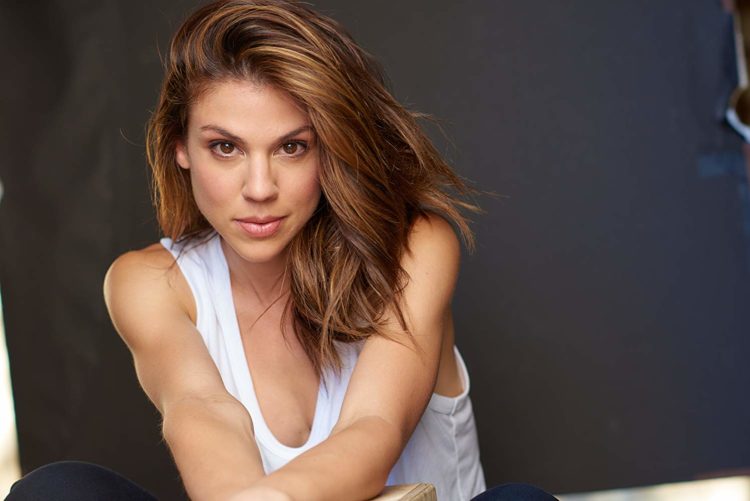 In 2018, soap opera actress Kate Mansi shared a photo with her Instagram followers that showed her back after an appointment with her acupuncturist. While most of the post is about how and why seeing an acupuncturist worked for her, she also shared about the pain she has dealt with over the years.
"After years of back braces from scoliosis, pain from endometriosis, and a plethora of dance/running injuries- regularly seeing my acupuncturist Dr.Chung has changed my life," she said. She continued on to thank others who have helped her with her pain as well.
Mansi also follows a lot of endometriosis stories and in 2015, she thanked actress Lena Dunham for her essay on the subject.
14. Jillian Michaels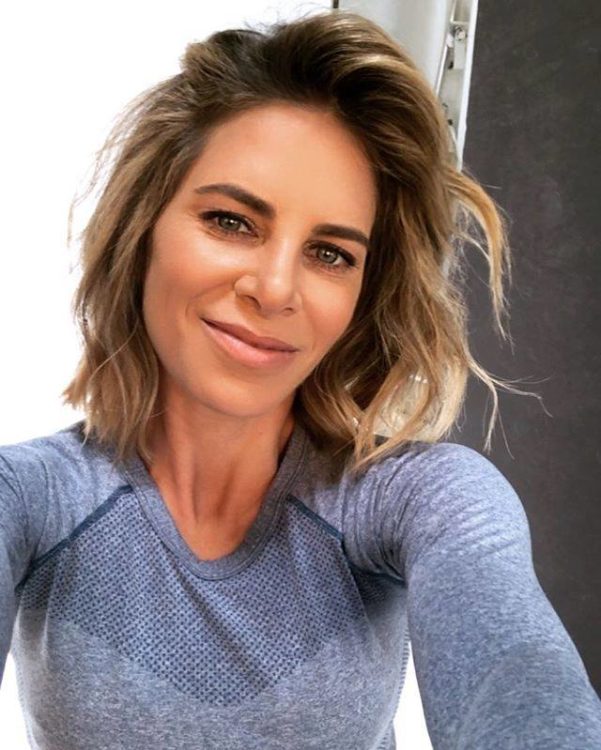 Trainer Jillian Michaels is often recognized from her days on the reality series, "The Biggest Loser." She revealed she was diagnosed with endometriosis at the age of 28 and was told by her doctors that fertility would be a problem for her. "In order to get pregnant, I know it would require surgery," she said. "For me, it becomes a sort of 'I can't handle doing that.'"
Michaels now has two kids, one she adopted and one who was carried by her former partner, Heidi Rhoades.
15. Monica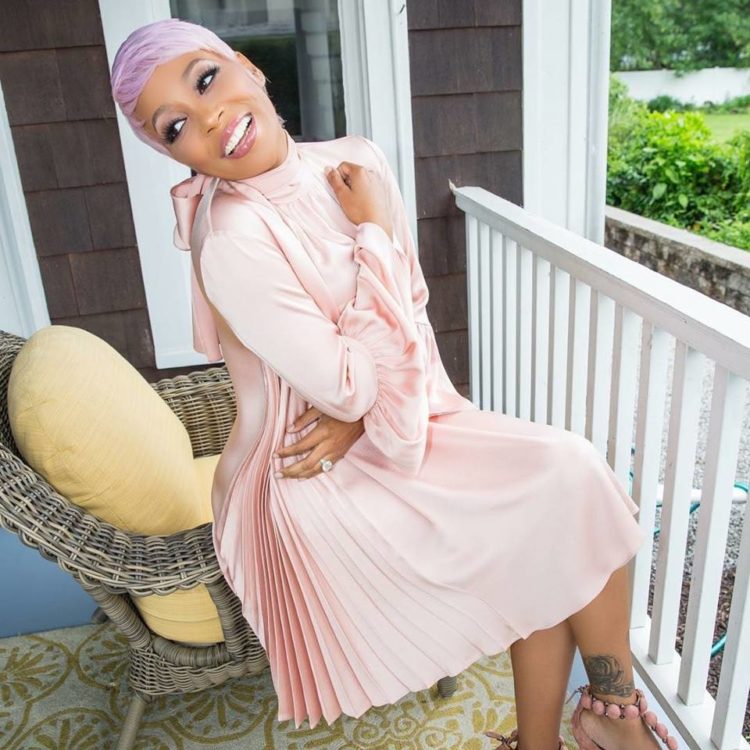 In May 2017, singer Monica had an eight-hour surgery for her endometriosis. The singer had no idea she would be needing the surgery until two weeks beforehand.
"May 30th I had an almost 8 hour surgery to remove my endometriosis (which I didn't know I had until two weeks prior) , 2 cysts, fibroids & a hernia that all were making me very sick," she told her fans on social media.
Not knowing you have endometriosis is more common than many realize. "I've known something was wrong, but I also knew victory and better health would be near again!" Monica said. After her surgery and recovery, she continued to thrive in her career.
16. Jaime King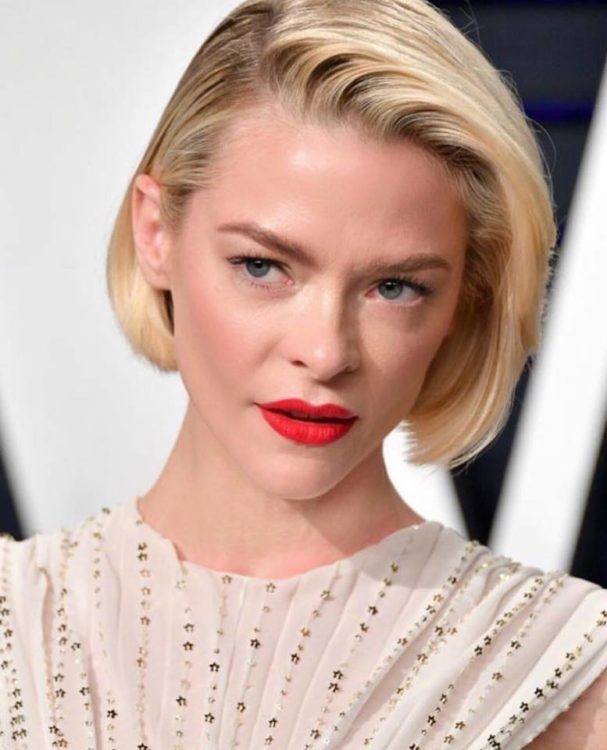 Model and actress Jaime King is best known for her role on the television series "Hart of Dixie," and for her roles in films that include "Sin City" and "Pearl Harbor." King has spoken out not only about her endometriosis, but about her difficulty conceiving.
In an interview with People Magazine in 2015, King opened up about this challenge, revealing she had five miscarriages. She went through a lot trying to conceive and after five rounds of in vitro fertilization and numerous rounds of intrauterine insemination, she was able to get pregnant. She now has two kids.
Due to her background, King believes it's very important for women to know what's going on with their bodies. Furthermore, she believes endometriosis symptoms should be well-known and taught to all women. "Stay on your doctors to get checked for this," she told Health last year. "When we protect our reproductive health, we protect our fertility and we protect, ultimately, ourselves, our relationships, our friendships, everything."
17. Kirsten Storms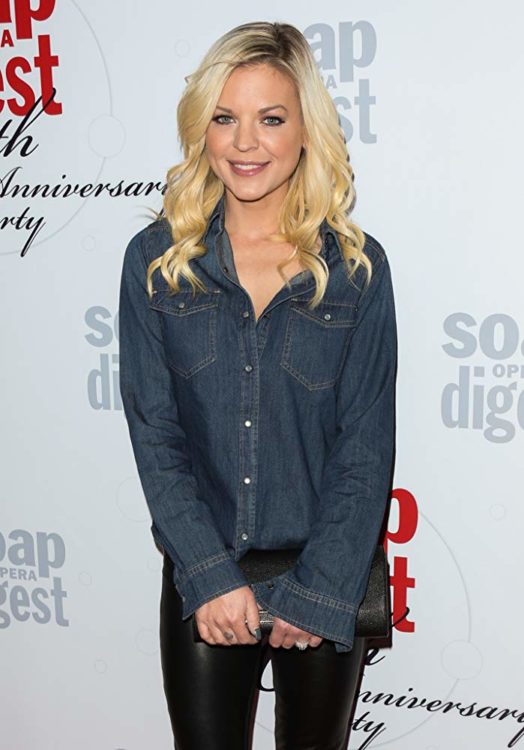 While soap opera fans might recognize Kirsten Storms from her time on the shows "Days of Our Lives" and "General Hospital," other fans might know her from the "Zenon: Girl of the 21st Century" Disney Channel original movies. The actress was diagnosed in 2011 with endometriosis.
Storms ended up having to leave her daytime job at "General Hospital" on multiple occasions to deal with her health. In 2014 she gave birth to a daughter named Harper Rose.
18. Bethenny Frankel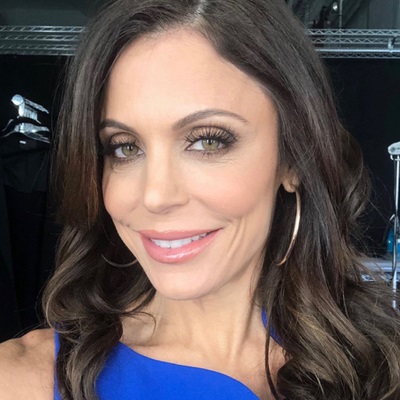 Bethenny Frankel became famous for her time on "The Real Housewives of New York." She ended up leaving the show for a while and created Skinnygirl Cocktails, her household brand. The actress has gone through some ups and downs the past few years when it comes to her health. One of the reasons for this is her endometriosis.
In an interview with Entertainment Tonight in 2016, Frankel said she had spent her entire life dealing with heavy bleeding and bad cramps. When she reached her 30s, she ended up having a laparoscopic procedure that helped with her symptoms. She said she was also able to get pregnant after that.
19. Dolly Parton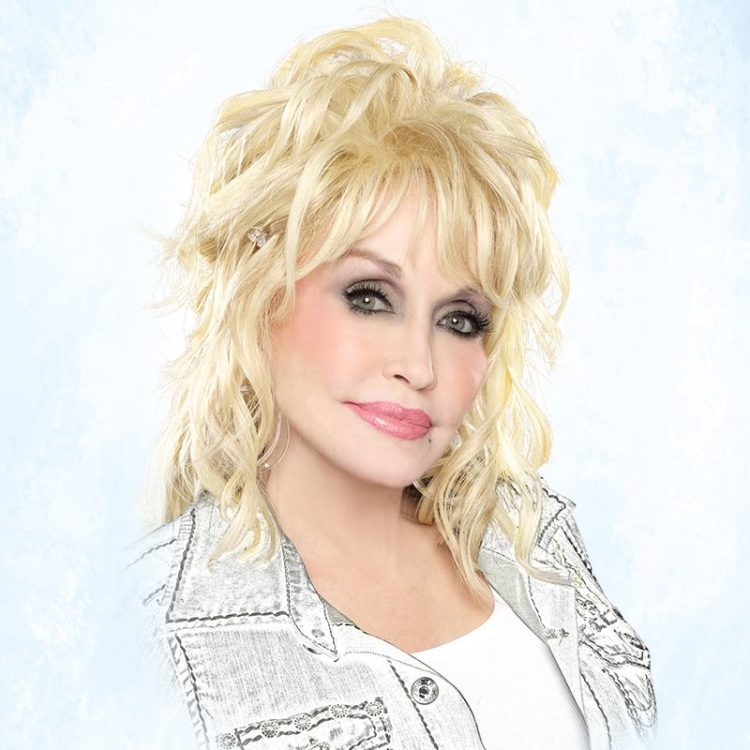 Country legend Dolly Parton had a partial hysterectomy in 1982, a time when endometriosis was rarely represented. She's talked before about how it was not the best time for her and that she struggled to come to terms with what was happening with her body and her future.
While the singer hasn't discussed her endometriosis as much as her hysterectomy, she has explained that not being able to have children due to this was extremely difficult for her to cope with.
20. Tracey Bloom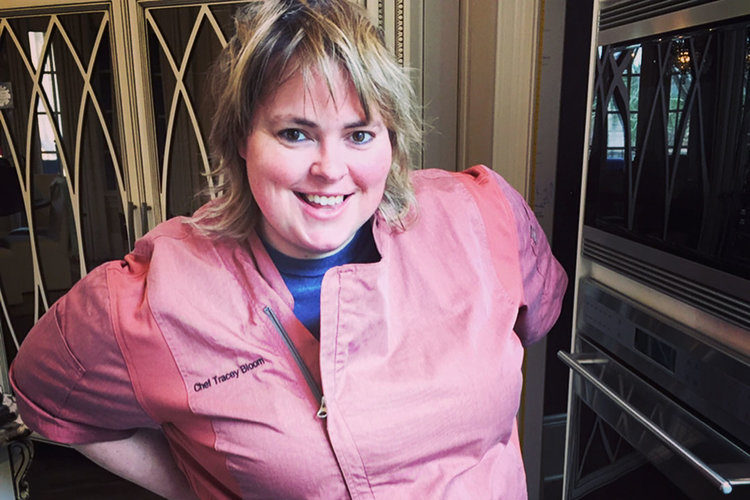 Tracey Bloom is best known for being part of Bravo's "Top Chef" and "Don't Be Tardy" shows. In March of 2019, the chef opened up about having endometriosis. She told her Instagram followers that the pain was so bad, she ended up having to go to the hospital for it. "It has sent me to the ER in doubled over pain more than once," she said.
Bloom initially found out she had endometriosis following a surgery she underwent in early 2019. In Jan., she had an oophorectomy, the surgical removal of one or both ovaries, and said she was worried about potential cancer. It's been confirmed she is cancer-free and enjoying life with her son, Kannon.
21. Lena Dunham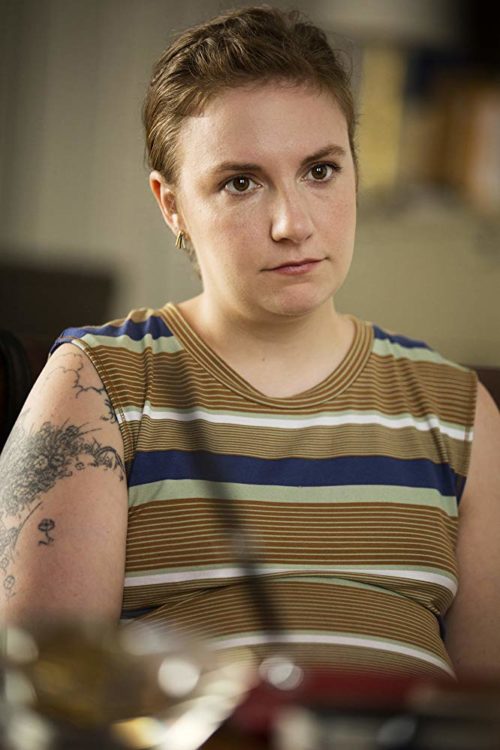 Actress Lena Dunham of "Girls" fame has been open about her various health issues. She's become well-known for her openness and honesty about endometriosis.
Dunham had a hysterectomy when she was 31 years old. In February of 2018, the actress opened up about this in an essay for Vogue Magazine. "While I've been battling endometriosis for a decade and this will be my ninth surgical procedure, no doctor has ever confirmed this for me," she wrote. She continues to discuss how difficult it was for doctors to take her seriously.
Since then, Dunham has spoken out about her various other illnesses, including fibromyalgia and Ehlers-Danlos syndrome. She occasionally writes for other publications about her experiences.
22. Leslie Mosier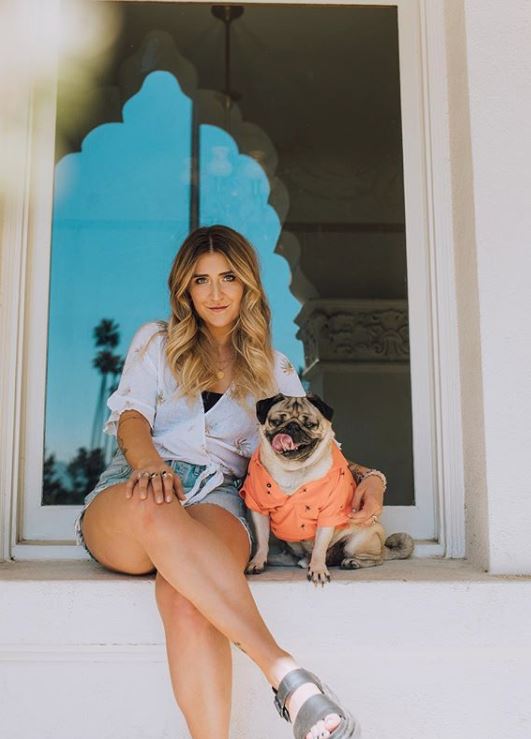 Doug the Pug is an Instagram star with a following of 3.7 million – and Leslie Mosier is the momager behind it all. While her focus has often been on Doug's account, she has needed to focus more on herself recently. In Mar. 2019, the signer revealed she lives with endometriosis.
Mosier announced on her Instagram that she created a song and music video about her struggles with endometriosis. "The proceeds of this song are going to two of my favorite foundations for Endometriosis," she told her followers. "Anyone with endometriosis can tell you how expensive it all ends up being and I want to help people fight in any way I can."
23. Lizzie O'Leary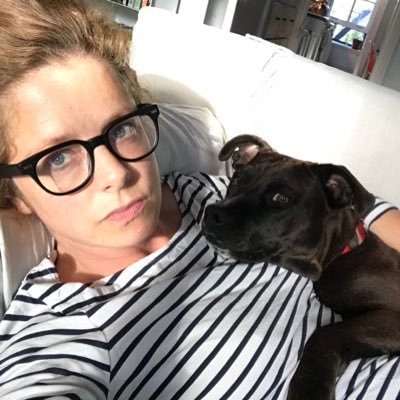 Lizzie O'Leary is a journalist who has worked for Yahoo News, NPR and ABC. In 2013, while working for CNN, she had to leave her job in order to take care of herself. "I'm sick, and I'm leaving to work on getting better," she said when asked about why she was taking the time off.
In an interview with Cosmopolitan, she said that it took over 20 years to get diagnosed even though she had the exact symptoms for it. She would ask her doctors again and again, but no one would diagnose her with it. "I just thought, 'If only you people had listened to me for the last 20 years,'" O'Leary said.
She now encourages others to advocate for themselves and stresses the importance of early detection. O'Leary advised:
What I want people to know is that it's okay to talk about it. I think it's really hard if you are someone who pushes yourself and is accomplished… you feel you feel like you're a wuss to be complaining about this pain. Keep pushing. Keep asking questions.
24. Emma Bunton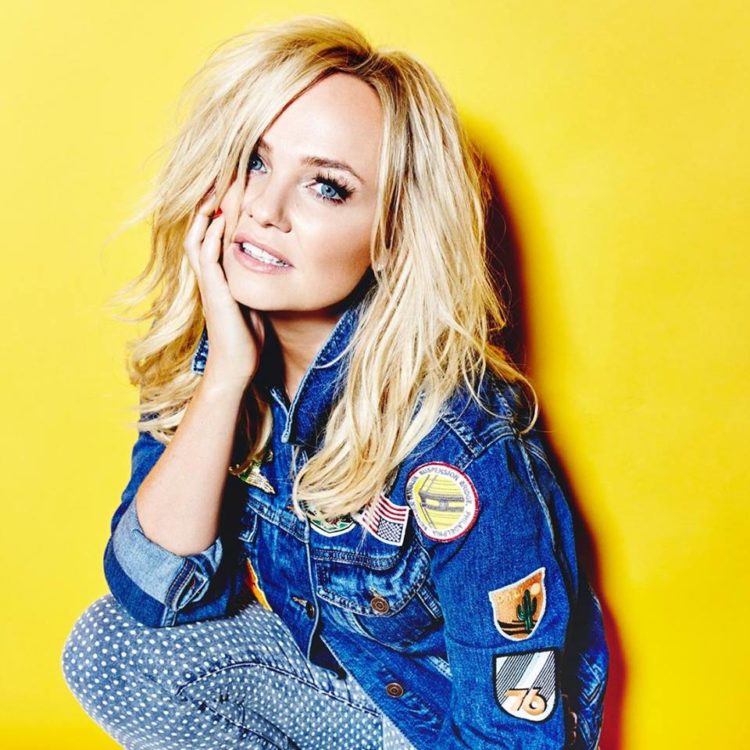 Emma Bunton, better known as Baby Spice of the Spice Girls, was diagnosed with endometriosis when she was in her 20s. She was told she was going to have trouble getting pregnant and that being a mom might not be an option for her.
"That nearly broke me," she said in an interview. "I knew I had the right partner and that I wanted to be a mum." Though she struggled with her health due to endometriosis, Bunton is now the mother of two sons, Beau and Tate.
25. Kate Bond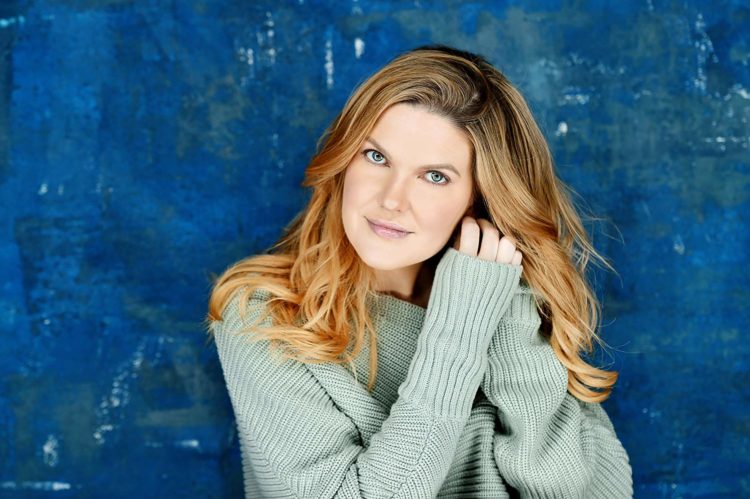 In 2018, "MacGyver" actress Kate Bond went on the television show "The Doctors" to discuss her life with endometriosis. She was open and honest about her pain. "I would have really bad cramps, almost like a gut-punch," she told them in a pre-interview segment.
The actress went on to discuss the logistics of having endometriosis in her interview. She ended up having surgery, and about two weeks afterward said that her post-surgical pain wasn't as bad as the pain from her menstrual cramps. Bond continues to focus on her health and is open about her endometriosis.
26. Erin Barnett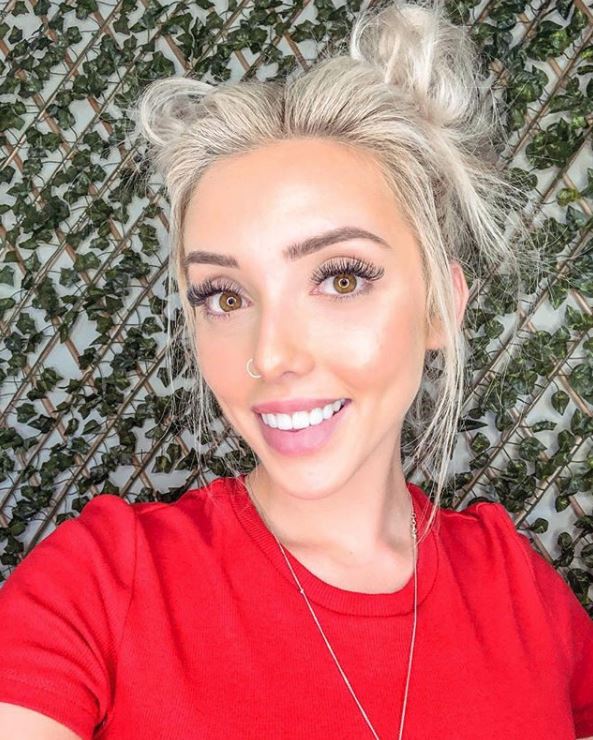 Erin Barnett, a reality show contestant on "Love Island Australia" and "Beauty and the Geek Australia" shared on her Instagram that in March of 2019 that she had her fifth surgery relating to endometriosis. She discovered that she had endometriosis after she had a large cyst removed when she was only 15 years old.
The reality star has a lotus tattoo on her stomach. After hearing that some were calling it a tramp stamp, she shared that there's a reason why she has the tattoo on her stomach. "Everyone asking about my stomach tattoo," she said. "I got this tattoo to cover up scars on my stomach as I've had many ovary operations due to having endometriosis and polycystic ovaries." When Barnett was told she needed a Cesarean section, she asked doctors to do their best at not damaging her tattoo. That's how important it is to her.
27. Alexa Chung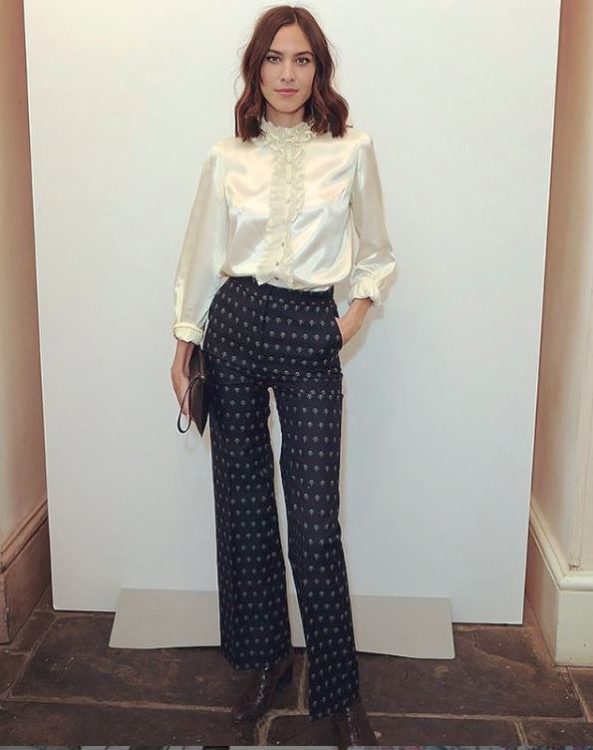 Alexa Chung is a model and founder of the fashion line, ALEXACHUNG. She also had a talk show on MTV called "It's On With Alexa Chung" and has a regular role on Netflix's "Neo Yokio."
She shared on Instagram that she has endometriosis. Though she doesn't directly discuss it, she did tag a photo of her standing in a hospital hallway with the hashtags  #endometriosisclub and #endometriosisawareness.
28. Mae Whitman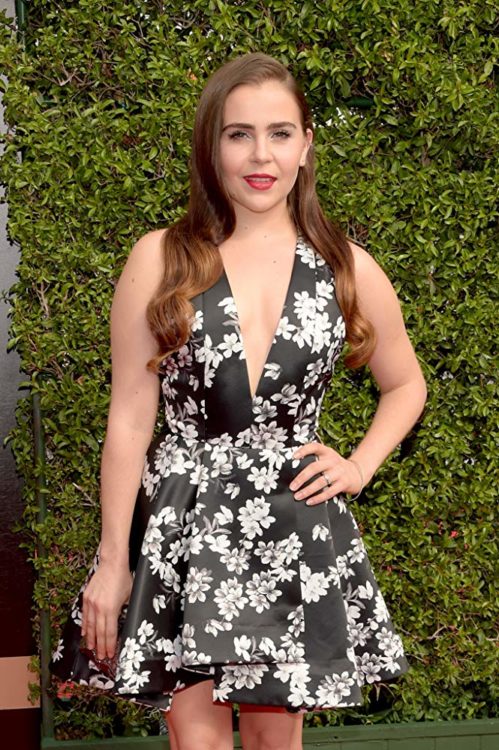 Mae Whitman is best known for her roles in "Parenthood," "The Duff" and "The Perks of Being a Wallflower." She shared her story of struggling to receive an endometriosis diagnosis on her Instagram.
"I have had for my entire life, the MOST violently painful, extremely intense pain with every single period," she wrote. She encouraged others to not take no for an answer and push for a diagnosis. "Pain isn't normal. There is hope. You're not alone!"
Originally published: March 28, 2019