14 Products People With Endometriosis Swear By
---
Editor's Note
We hope the products below, all recommended by our Mighty community members, help you or a loved one in your health journeys. Just so you know, The Mighty may collect a share of sales from the Amazon links on this page. Prices and product availability are accurate as of update June 18, 2020.
When you struggle daily with the pain of endometriosis, it can quickly become frustrating and exhausting – especially since there is no cure. Finding a product or technique that works for endometriosis pain relief is often an ongoing process of trial and error that usually involves a combination of treatments rather than one single "fix."
Although there is likely no single item that will totally alleviate your endometriosis symptoms, many of those in the chronic illness community have found some products (or a combination of products) that help them push through even their toughest flare days.
To help you find some relief from your symptoms, we asked our Mighty community to share which products help them manage their endometriosis. Here are their recommendations.
1. Hot Water Bottle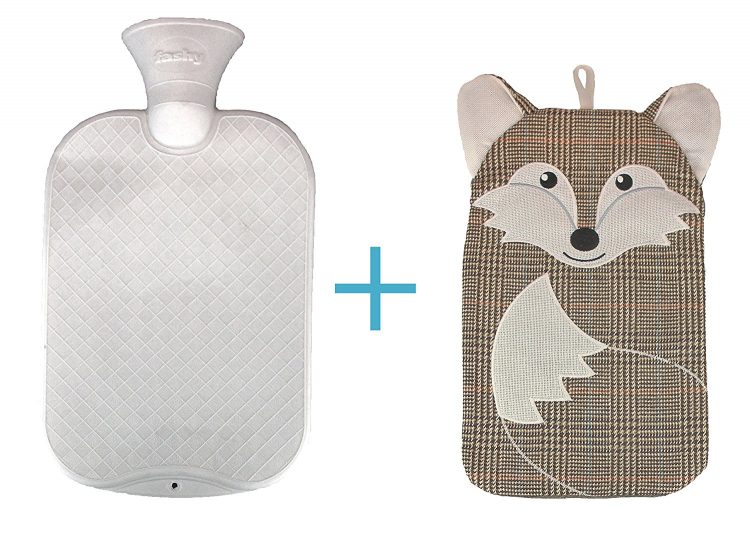 A hot water bottle is a popular endometriosis pain relief product for providing heat therapy that can help soothe muscle aches and cramps.
"A Fashy brand hot water bottle [featured above]," recommended April Rose. "The moist heat feels way more helpful for me than dry, electric heat from a plug in heating pad. They make them in a bunch of sizes. They're magnificent." 
Katy Louise Roberts told us, "I use a hot water bottle. It doesn't help my tummy so much but I get chest pain with periods and it's horrific pain from that – the heat helps it."
Buy a hot water bottle and cover for $13.99 from Amazon.
2. Pelvic Cushion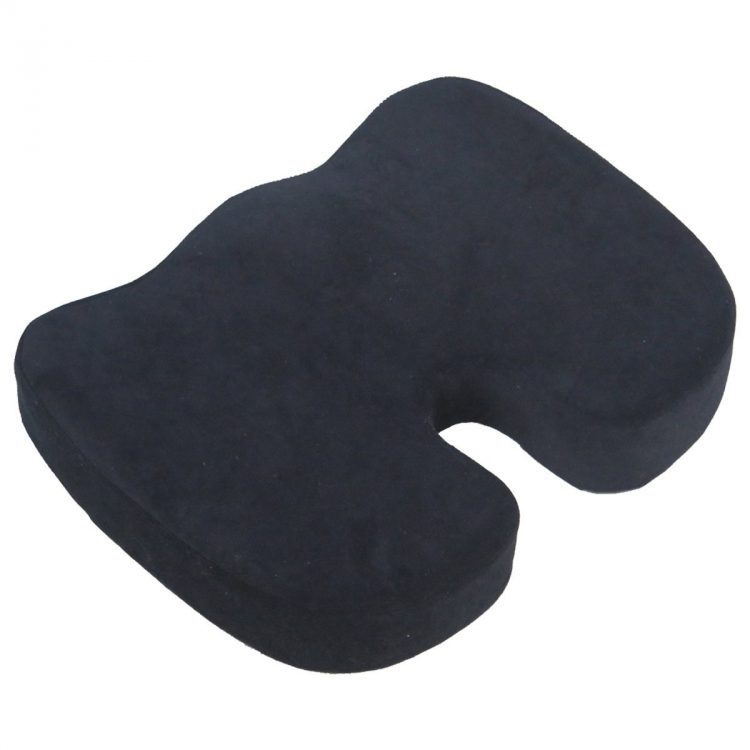 The memory foam cushion featured above is designed to help relieve the pain from tailbone injuries, hemorrhoids, pregnancy back pain, sciatica and pelvic pain. It also works to straighten your back and correct your posture.
Jill Fuersich wrote, "I love my pelvic cushion to help my pelvic floor dysfunction caused by endo. I love the travel one from Pelvic Pain Solutions and also have a memory foam one from Amazon."
Buy the cushion above for $19.99 from Amazon.
3. Pill Organizer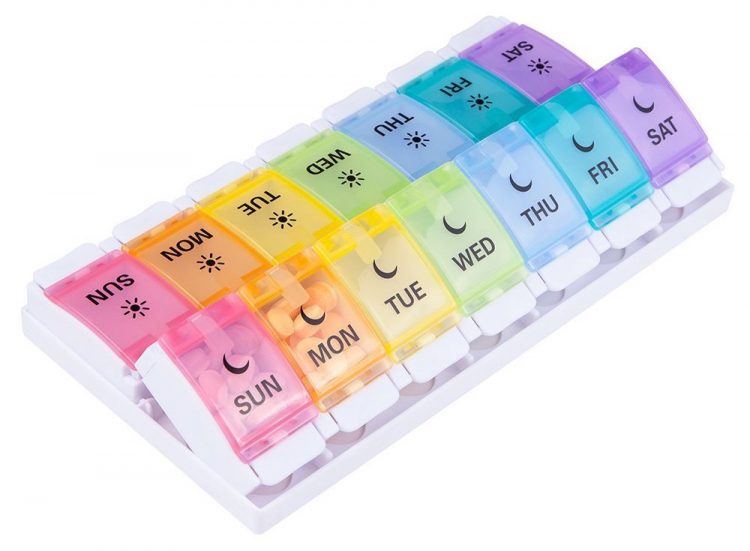 If you struggle with brain fog due to endometriosis, it can be tricky to keep track of whether or not you've taken your medication. A pill organizer makes this easy to figure out – plus, having your medication sorted makes it easier to access each morning or evening.
"I have one of those pill organizers that has an AM and PM section on each day's pill container. That way I can just grab Monday's pills and I won't forget them. Brain fog is a bummer to no end," said Jessica Gutowski.
Buy the pill organizer above for $10.79 from Amazon.
4. Full Body Pillow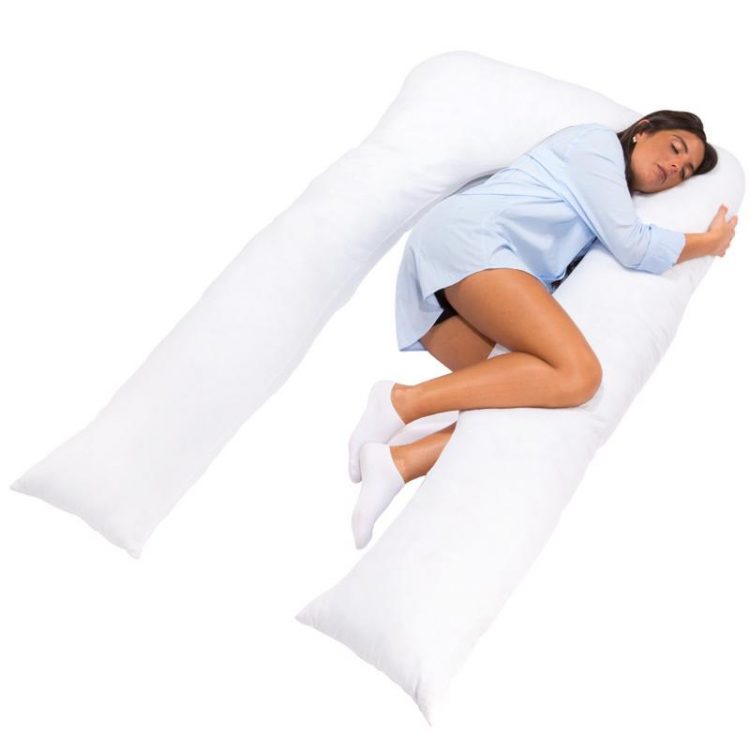 This large U-shaped pillow is 5.5 feet long and helps support and cradle your entire body for days when your symptoms keep you stuck in bed and in need of some comfort.
"I have an amazing EntireComfort Full Body Pillow. It's such an amazing investment!" Brittany Blackwood wrote.
Buy the full body pillow above for $45.99 from Amazon.
5. Herbal Tea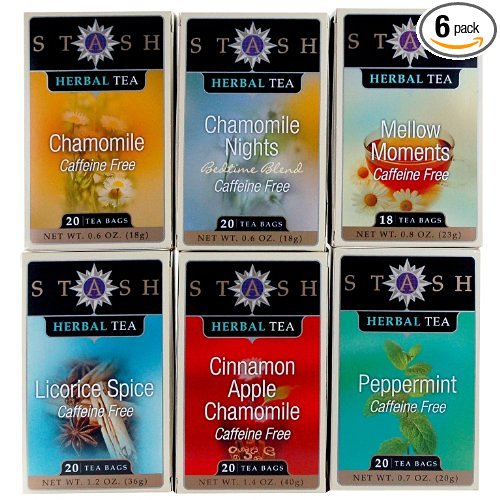 Herbal tea may not cause your pain to vanish, but it can be very soothing on days when you're struggling with your endometriosis.
Katy Louise Roberts said, "I use herbal teas which aren't always nice but they do help. Dandelion tea and chamomile tea are best for my endo. I also have IBS which is kicked off when my hormones change so I also use peppermint tea for that and [it helps with] tummy cramps."
Buy the tea above (pack of 6) for $14.99 from Amazon.
6. Leggings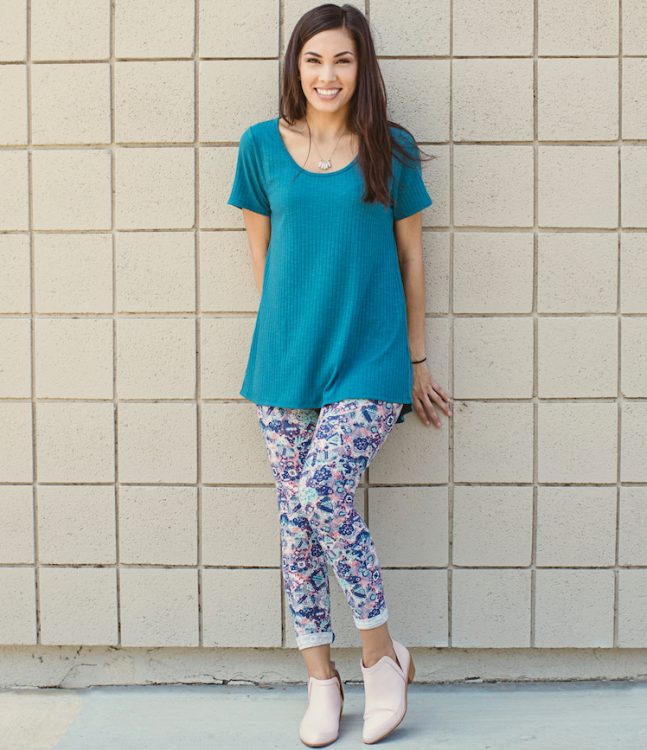 Soft and stretchy leggings are a favorite among those experiencing abdominal pain or bloating due to endo.
Melinda-Donny Perkins said, "I like LuLaRoe [featured above] because it doesn't give me the uncomfortable tightness on my abdomen."
To buy Lularoe leggings, find a retailer near you.
7. Heating Pad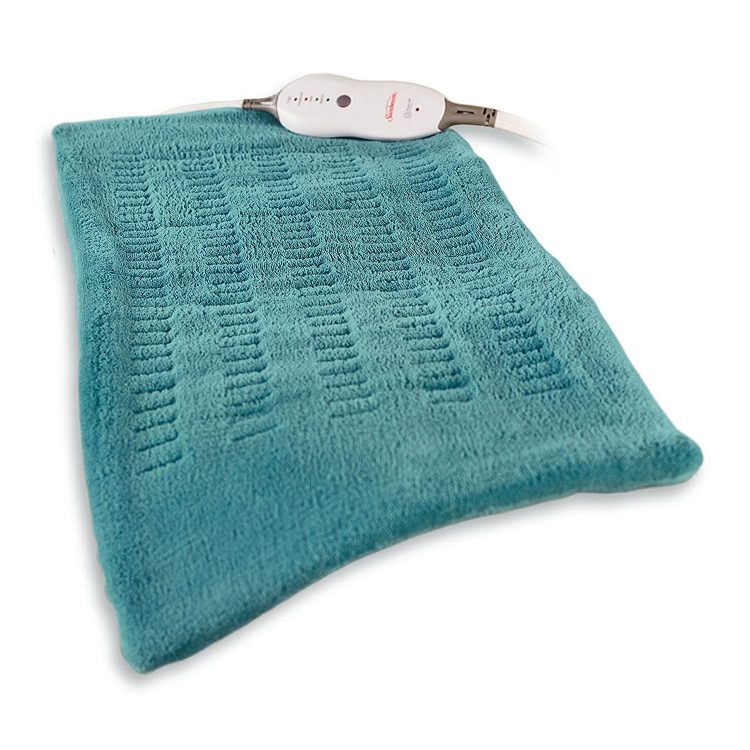 An electric heating pad can provide soothing heat to ease cramps and provide pain relief from endometriosis.
"My trusty heating pad," said Jessica Gutowski. "I don't go anywhere without it. I have an extra one, just for travel. That way I don't fear losing it."
"Heating pads! Not only do they somewhat soothe the pain, but they keep you toasty warm!" added Rebecca Robinson.
Buy the heating pad above for $24.70 from Amazon.
8. Snuggie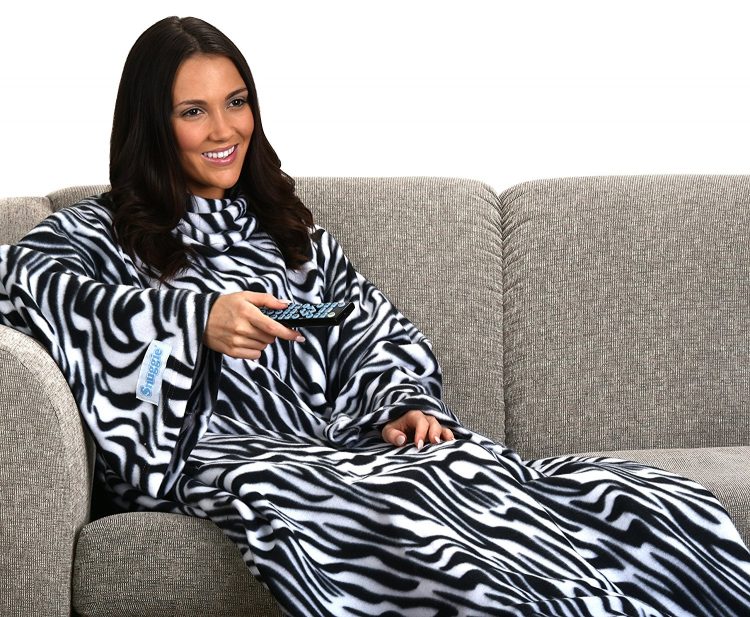 If you're looking for something comfortable and loose around your abdomen to wear around home on days your endo is flaring, a Snuggie is a great option. It's hard to beat the coziness of a fleece blanket with sleeves!
Elizabeth Bustamante recommended, "[A] Snuggie (I know it sounds [silly]). When I'm cramping and my stomach hurts and I hurt, it's nice not to have pressure from pants on my abdomen. I'm probably gonna live [in] it when I get my surgery – since I have low pain tolerance, I probably won't be able to wear pants."
Buy the Snuggie above for $18.98 from Amazon.
9. Comfortable Bedding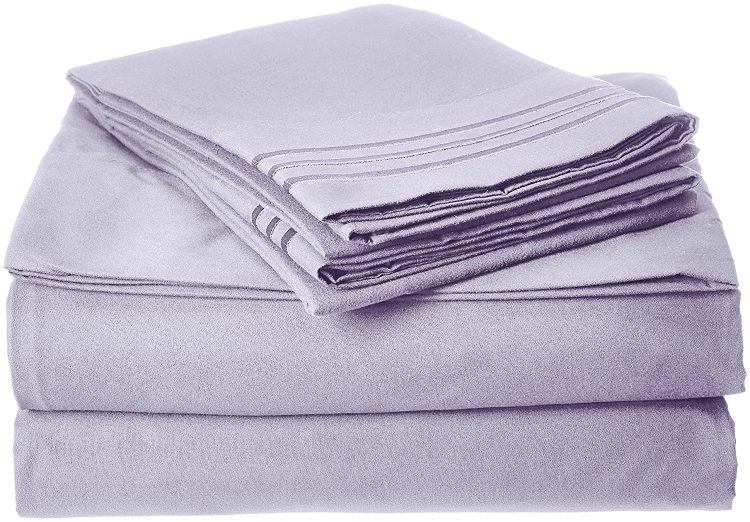 Having a soft and comfortable space to curl up in can make a huge difference on days when you're battling pain and other endo symptoms – especially if your condition means you spend a lot of time in bed.
Zorhaida Navarro told us, "I think a comfortable bed helps me ease the pain a little even at times that I cannot sleep at all."
Brittany Blackwood said she loves her super soft velvet/Sherpa comforter, and her 1500 thread count sheets were an amazing investment.
Buy the 1500 thread count sheets above for $28.50 from Amazon.
For more recommendations, check out the mattresses, blankets and types of bedding our chronic pain community uses to get comfortable and sleep better.
10. ThermaCare Heatwraps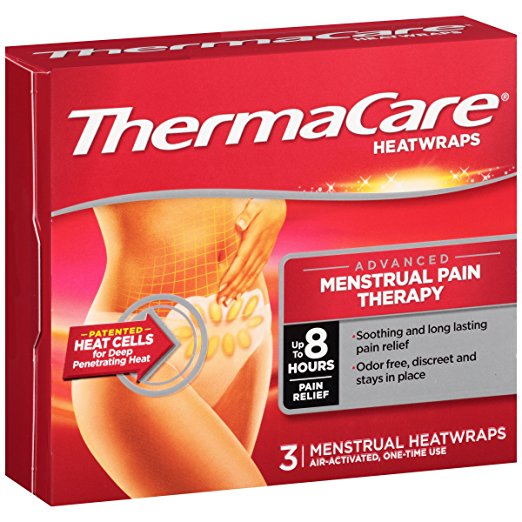 These heatwraps adhere to the inside of your underwear and provide up to eight hours of heated pain relief for endometriosis – whether you're at home or on the go.
"ThermaCare heat patches," recommended Ashley Suder. "While I love my regular heating pad, I can wear the ThermaCare ones on the go."
Kailee Laplander said, "ThermaCare Menstrual Pain Therapy [featured above]. They don't take the pain away, but it is soothing. And they are perfect when you have to live your life away from your heating pad."
Buy the heat wraps above (3-ct.) for $5.99 from Amazon.
11. Epsom Salt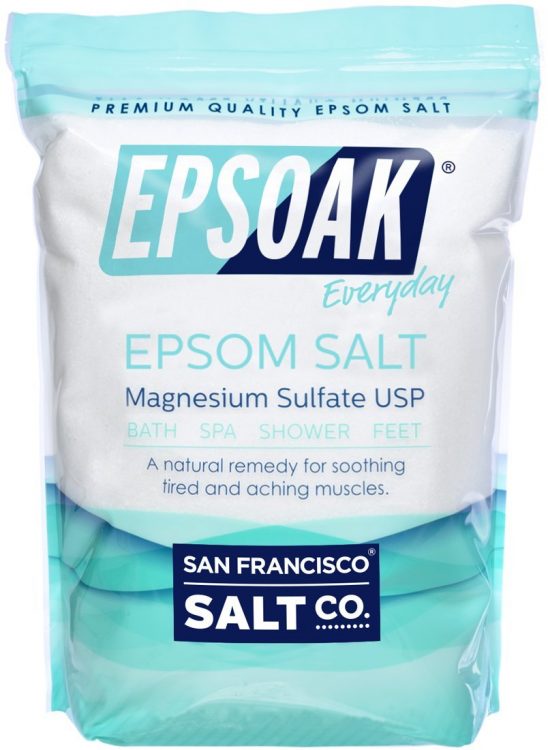 Epsom salt has a number of health benefits, including soothing muscle pain and reducing swelling. Try adding some to a warm bath and give your body time to soak and relax.
"Epsom salt baths!" said Allison Barret. "The only way to relieve pelvic and abdominal pain!"
Melinda Kavanaugh added, "Epsom salt baths to relieve the referred muscle pain of other muscles adjacent to my main culprits of endo pain."
Buy the epsom salt above for $26.99 from Amazon.
12. TENS Unit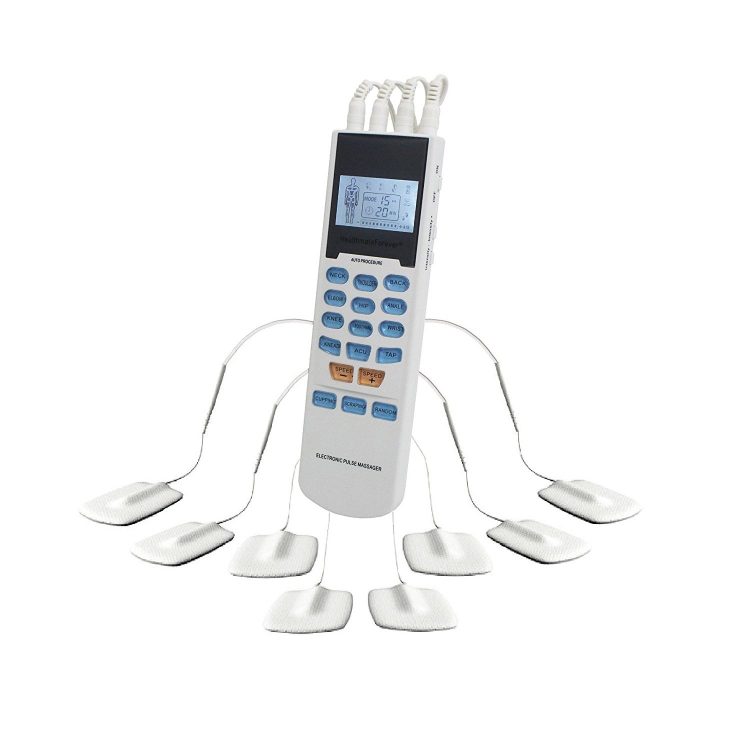 A TENS (transcutaneous electrical nerve stimulation) unit transmits low-voltage electric currents to help relieve pain.
"A TENS interrupts the pain better than any drug," Miranda Mal said.
Buy the TENS unit above for $25.79 from Amazon.
13. Soft Pillows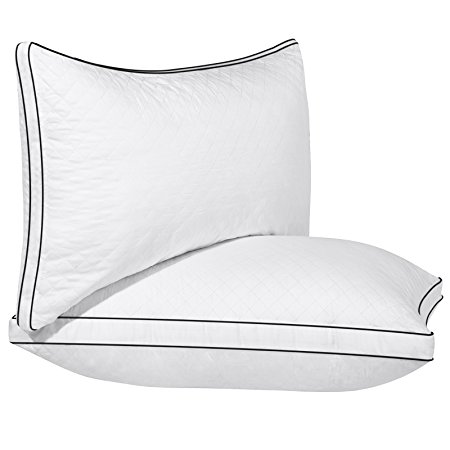 Sometimes, when the endometriosis pain and symptoms get bad, you just need a big fluffy pillow (or seven) to hug, punch or cry into.
Zorhaida Navarro recommended, "A big pillow where I can embrace and feel the softness so that I can lay my fatigued muscles or legs or even my so down shoulders."
Cynthia Kelly said she uses a soft pillow under her stomach or to prop her feet up.
Buy pillows (pack of 2) for $34.99 from Amazon.
For more recommendations, check out the pillows our chronic pain community uses to sleep better.
14. Essential Oils
Essential oils can do a lot more than make your home smell nice. Different types are known to have different healing properties, both physical and emotional.
Erika Clink told us, "[I] love my Young Living Essential Oils."
Jamie Bond recommended, "A hot bath with Epsom salts and essential oils!"
Buy the peppermint essential oil above for $25.50 from Amazon.