To My Parents: Thank You for Fighting This Illness With Me
---
To my parents,
Words can't even begin to express how grateful I am for the both of you. I know I sound like a broken record with the constant "thank yous" and "I love yous." Just know every thank you, every I love you and every hug is filled with the utmost gratitude.
Nothing you do goes unnoticed or unappreciated. The past 10 years have been filled with a lot of confusion, frustration, depression and sadness on both of our parts. I know you weren't expecting to have a child with so many medical problems, but you've stayed committed to finding answers for me, for us. You've given your all to give me the best quality of life I can possibly have.
Through the sleepless nights and countless hospital and doctor visits, your strength has remained. You work all day only to come home and take care of me. You sacrifice your sleep for me, you pry me off the bathroom floor at 2 a.m. when I can't find the strength to do it myself. You've listened to me say I don't feel good over and over again. You've kept me from giving up, you've believed in me always. Since day one, you never doubted my pain or if this sickness I deal with is real. Despite what doctors and tests would say, you remained my biggest voice.
You demanded I see the best of the best even if it meant sacrificing your hard-earned money. I'm in awe of the strength you both hold. Endometriosis doesn't just affect me, it affects the both of you as well. What I go through, you go through. I know it pains you to see me trying to grasp for air on the floor and know there's nothing you can do to help me. I know my sickness takes an emotional toll on both of you.
You've stayed by my side when everyone else left. When everyone else moved on with their lives and forgot about me, you stayed. You struggled with me. You gave me strength when I needed it. Love when I felt hopeless. Joy when all I wanted to do was cry. You two are the strongest people I know.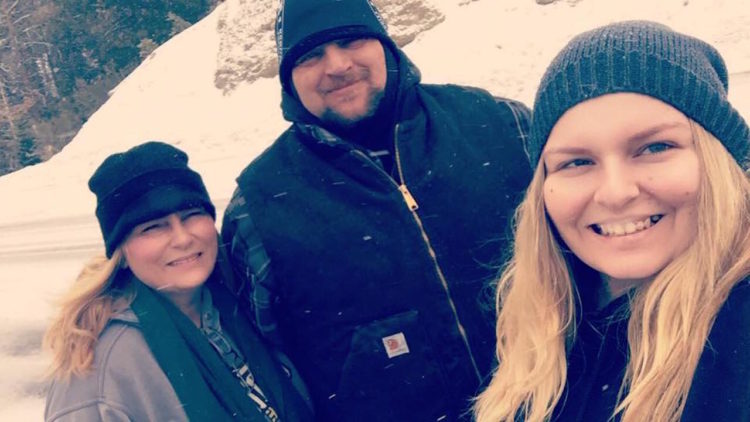 I know you often feel helpless. I know it hurts you to see me struggle. Just know you've both already helped me in the best way possible. You believed in me. You loved me through the pain, the struggle, the heartache of it all. I couldn't ask for better parents.
I know you both mentally exhaust yourselves trying to find answers for me. Please, I beg you, stop losing sleepless nights on me. I'm going to be OK. I have parents who instilled endless strength in me. I can get through anything. The pain, the struggle, the sleepless nights, the bad days… I got this. Relax knowing your babygirl's got this!
We want to hear your story. Become a Mighty contributor here.