The Exclusive Clubs I'm a Member of as a Woman With Chronic Illness
---
I received some snail mail yesterday — an actual letter of the fun kind. It was such a joy to find it in my letter box, open and read it! A dear friend, a sister in Christ and chronic illness sent it from Sydney. We bonded during my gluten-, dairy- and soy-free diet trial; she was such an encouragement and had wealth of knowledge to make it a bit easier. When I opened the letter, I found "Chronic Illness Achievement" magnets. I was reminded that despite the pain, fatigue and head spins, I got out of bed, was kind and gentle with myself and I survived the day! It's made this current trifecta of a flare up just a little bit easier.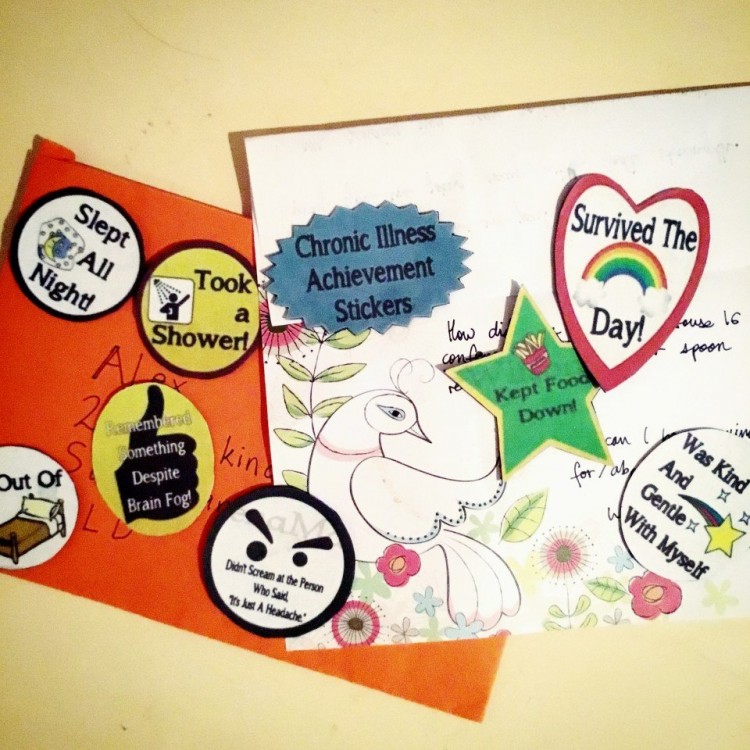 There are so many things about having an illness that is so hard, sucky and unfair. Yesterday I was reminded of one of the blessings — the community, solidarity, friendship and mutual support that can only come from shared experiences. It sucks that we have to go through the trials that we do, but at least we aren't alone. Sometimes I feel like I'm a member of some exclusive clubs:
When you can relate to people who also feel alone and misunderstood, no words can describe the relief and gratitude. While I was attending pain clinic, I made some beautiful friends whose lives had been impacted in a similar way to me. One of the most significant and helpful parts of the program were these relationships. I participated in a 12-step program where I found mutual support and understanding from others with mental illness. I made more more progress after 12 months of mutual help than I did with six years of one on one therapy. And last month I organized a meet-up with three other women who have endometriosis and live in Brisbane — we spent nearly three hours sharing our struggles and most of that time we were in laughter as we told our horror stories that no one else understands. Some of my closest friendships grew because we share pain, emotional and physical and had experienced the life-altering impacts it had on our lives.
I need to thank a zillion people for being on my support team — but this is my thank you to the many friends who have been able to encourage and support me as we have learnt to live with chronic illnesses. Thank you for being honest and vulnerable. Thank you for sharing and listening. Thank you for supporting me and letting me help you. Thank you for showing me I wasn't alone when my feelings were telling me otherwise. Thank you for praying with me and for me. Thank you for your kind words and genuinely checking in when you were barely functioning yourself. Thank you for teaching me self-care and compassion. Thank you for pointing me to Jesus so that I could rely on God, rather than my weaknesses. Thank you for being a mirror so that I could see reality more clearly.
Remember, we are not alone and to believe that you are completely isolated is a lie from the enemy. You have me and have millions of others who, even though their individual experiences may be different, understand. They want to support you the way others have supported them and social media has made connecting and networking with people so much easier — especially the days you struggle to get out of bed!
My prayer is that you will find the courage, energy, and spoons needed to meet others who "get it" and are also trying to manage their illnesses one step at a time. Feel free to send me a message — I'm an extrovert, so I love conversations and if I'm not well enough to chat today, I will tomorrow.
…and even though we may not be able to physically dance like the Wildcats, we're all in this together.
Follow this journey on Breaking Stigma.
The Mighty is asking the following: What's one unexpected source of comfort when it comes to your (or a loved one's) disability and/or disease? Check out our Submit a Story page for more about our submission guidelines.
Originally published: June 20, 2016