4 Reasons Why I Celebrate My 'Endo-versary' (and Why You Should, Too)
---
On August 13, 2016, I will be celebrating my second endo-versary, exactly two years to the day since I was diagnosed with endometriosis. I'll be having brunch with some of my lovely endo-sisters and then cracking open a bottle of something sparkling and delicious with my husband in the evening. Chocolate may also be involved.
''Hang on a moment…" I hear you cry, ''why would you want to celebrate the day you found out that you have a debilitating chronic illness that has led you to spend much of the last decade in varying degrees of pain and exhaustion?" This is a fair question, but hear me out while I try and convince you that endo-versaries are a good thing for your mind and body, and that can help you manage your endometriosis more effectively over the long term.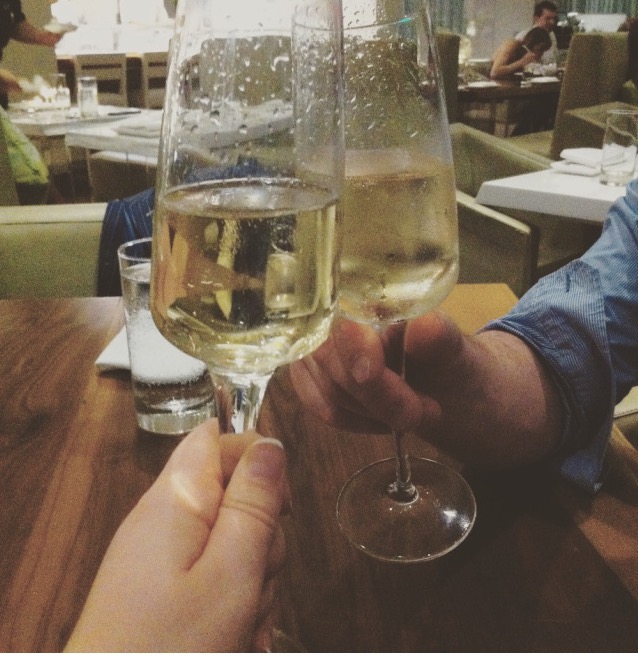 1. It marks your first major win against the disease.
If you don't know what's causing your symptoms, it can be difficult to combat and manage them effectively. But for many women, getting a diagnosis of endometriosis is extremely hard. In fact, it takes women in the UK an average of 7.5 years from developing initial symptoms to getting a correct diagnosis — a trend that is mirrored across the globe. I myself was seeking answers for my pelvic pain and fatigue for 14 years and with over 20 doctors before finally gaining a correct diagnosis!
Fighting for my health while being so sick required infinite amounts of patience, determination, and self-belief — more than I ever believed I could possess. My efforts paid off in the end, and while gaining an endometriosis diagnosis has been devastating and life-changing, it also enabled me to start taking control of my body and turning things around for the better. Who wouldn't raise a glass (or two) to
that?
2. It offers an opportunity for reflection.

Life with endometriosis, or any chronic illness, can feel like a never-ending and unwinnable battle. It can be easy to become discouraged and overly hard on yourself.
Having space for annual reflection can be a really helpful way of gauging how far you have come and what you've achieved in spite of being sick. It can also be useful for helping you to figure out what you want to work on or achieve over the coming year. For example, on my first endo-versary I reflected on how my time had been focused on coming to terms with my new diagnosis, and how far I'd come in working through my feelings of fear and grief. And now, approaching my second endo-versary I can see how this year has been about accessing and recovering from the surgery I needed to improve my quality of life. Over the next year, I will take on the formidable fertility fight in the hopes of having a baby. Looking back on how far I've come gives me a huge sense of achievement on how strong I've been, as well as bringing a new determination for the upcoming challenges I'll face over the coming months.
3. It opens up an avenue for raising awareness.
If you're like me, you might limit the amount you post on your personal social media accounts about endometriosis and your own battle with the disease. I used to post a lot more but it was obvious that "compassion fatigue" had set in and my posts were having little impact. Posting about my endo-versary is a concrete way of revisiting the issue and helping to raise much needed awareness for endometriosis amongst family and friends. This will also help to remind them that I live with this
disease 24/7 and that their help and support is much needed and greatly appreciated.
4. It's an excuse for some well-deserved pampering.
Like any celebration worth its name, an endo-versary is an excellent opportunity to indulge in a little pampering or "me time," whatever you need most. So crack open the bubbly, or the chocolate, or go to a spa, or to the theater, or bake cakes to eat with your girlfriends — whatever makes you feel good. You've made it through another year despite endometriosis — you've earned it!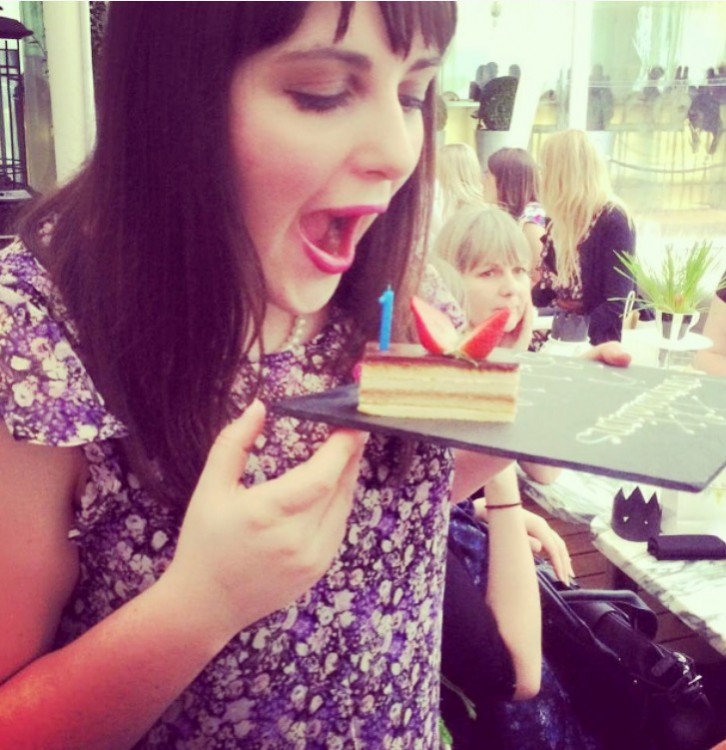 So there you have it. I hope you're convinced and will start marking your endo-versary in whatever way you see fit, if you don't already. But if not, that's OK, but please know this. On August 13, as I toast my own successes and the journey to come, I shall raise my glass to you as well — all of you who live with endometriosis every day. You are all so strong and so brave, and without the support of many of you life with endometriosis would be so much harder. Cheers!
Originally published: August 10, 2016