17 Side Effects of Fibromyalgia We Don't Talk About – in Photos
---
Fibromyalgia is commonly associated with symptoms such as widespread pain and fatigue, but there are a number of lesser-known symptoms and side effects that don't get brought to light as often. Side effects can range from physical issues that result from symptoms of the illness, to comorbid conditions, to the effects living with fibro can have on your lifestyle or mental health.
It's important to recognize and talk about the lesser-known side effects of fibro so those with the condition can be better supported by loved ones, and better understood and treated by doctors. So, we asked our Mighty community to share a photo of a side effect of fibromyalgia they experience that's not often talked about. Perhaps you'll recognize some of your own experiences in the photos below.
Here's what our community shared with us:
1. "Clothes feel like fire so I spend a lot of my time just in blankets. It's so aggravating because you kind of need clothes on to do everything. Maybe I should move to a nudist colony." – Shayla F.W.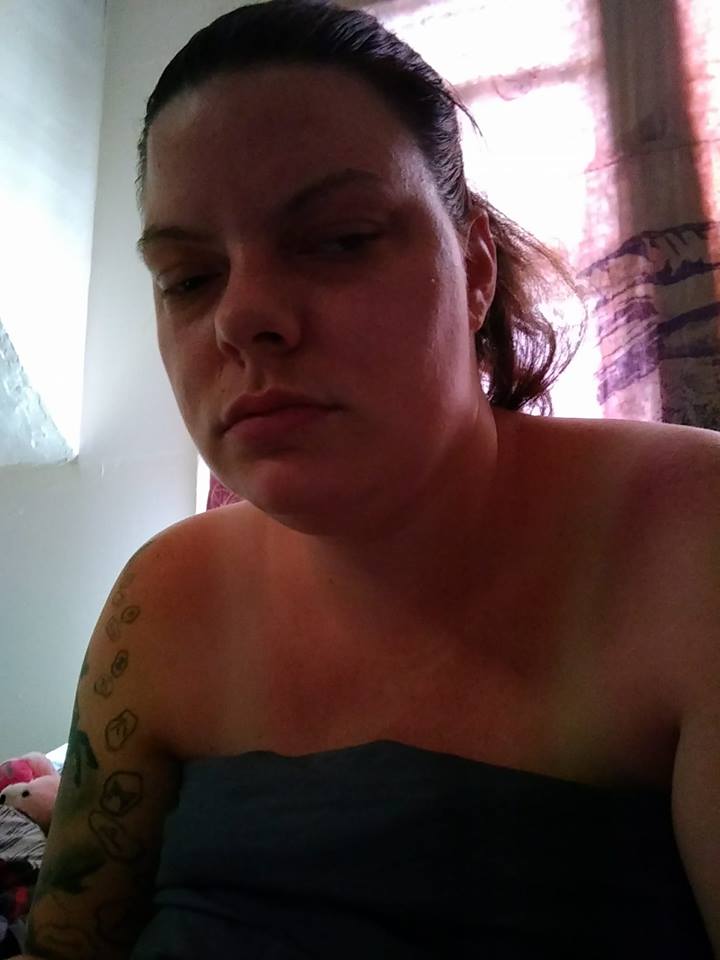 2. "Headaches. Almost all of the time. My partner took this photo of me at the hot springs during a flare up. The hot water helps ease my pain. I also had a really bad headache that I had been fighting for days, but I couldn't get rid of it no matter how hard I tried. I never stop trying." – Jess N.
3. "Skin irritations that feel like fire ants biting you." – Derrick P.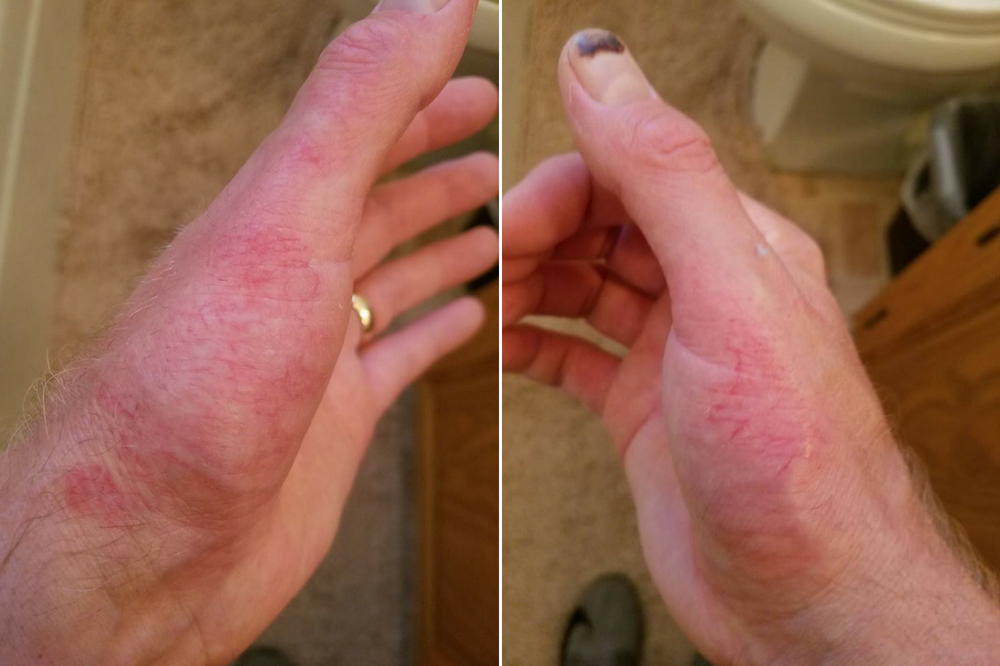 4. "First one is my Saturday trip to the doctor. Not easy. The second one is self-explanatory!" – Puja R.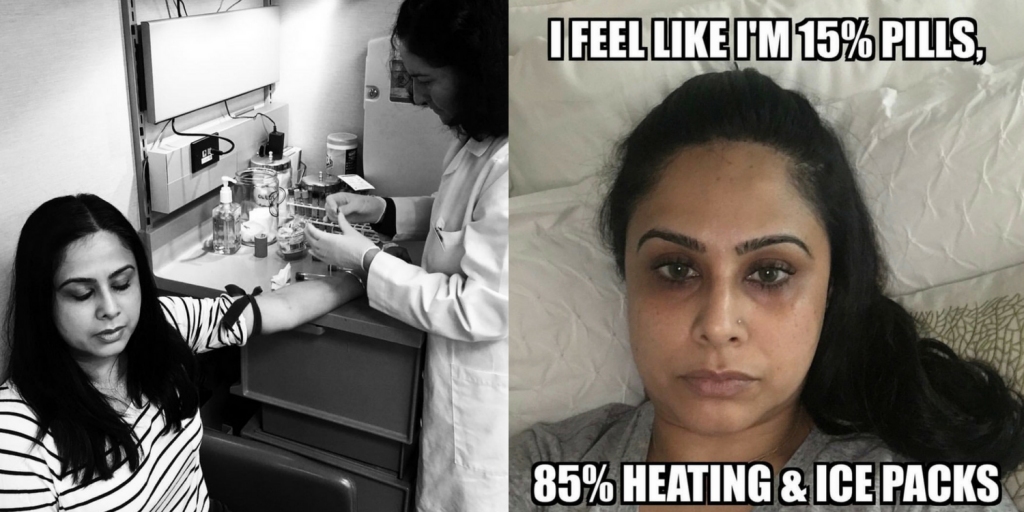 5. "Weight fluctuations. Certain medicines make it a lot easier to gain weight and really hard to lose it. These pictures were taken six months apart. I had trialled a new medication and I ballooned. Now I've lost the weight with difficulty." – Charlette C.A.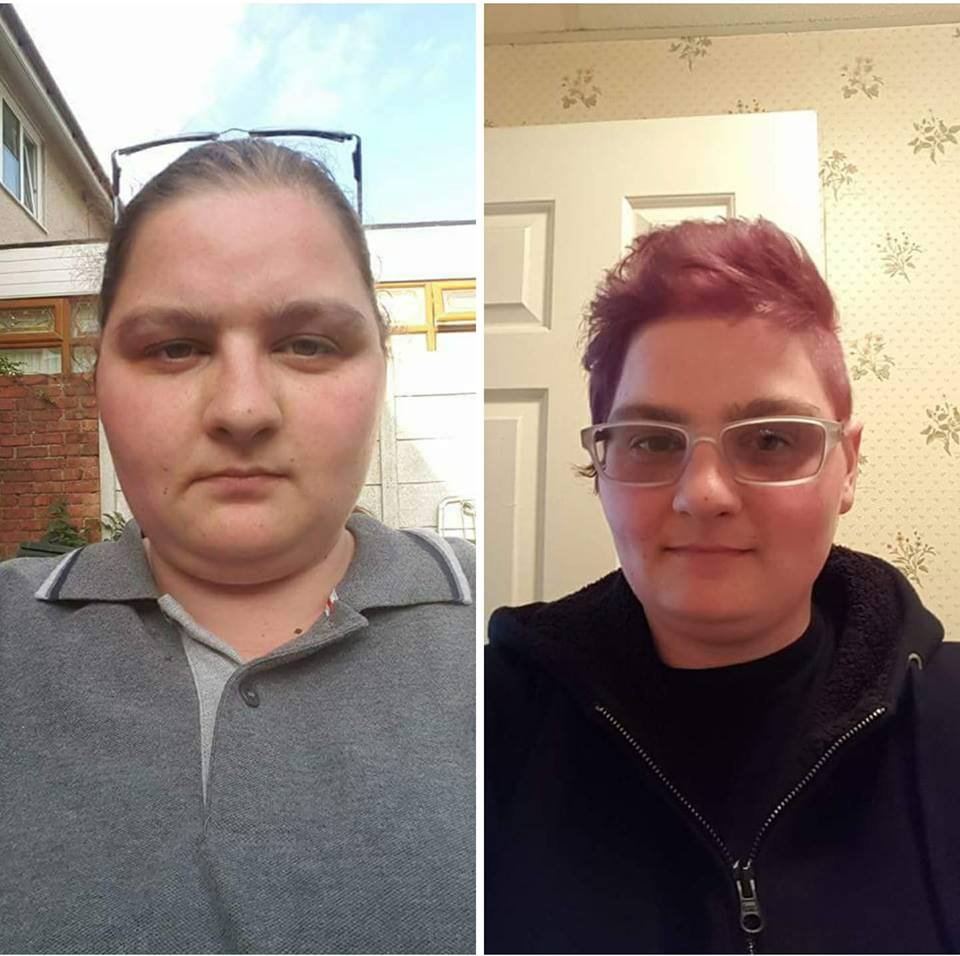 6. "Icing my legs and feet due to muscle pains and spasms, numbness and tingling." – Allison M.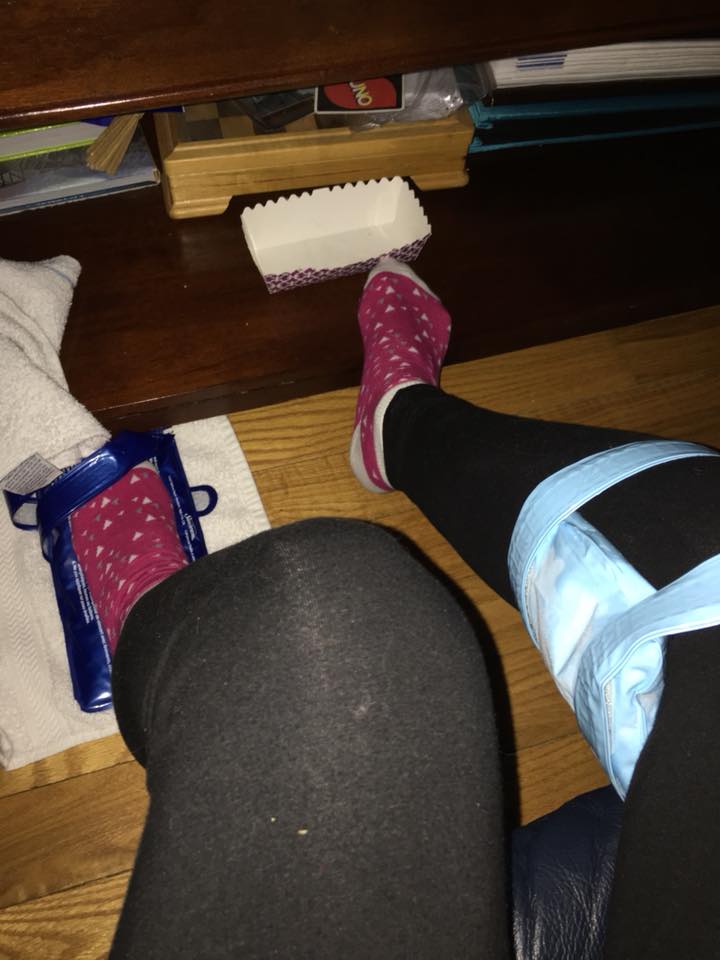 7. "At a beautiful wedding this past Saturday. Trying to make it through even though my body ached and hurt so bad. They said, 'Smile for the picture.' I thought I was smiling." – Dee F.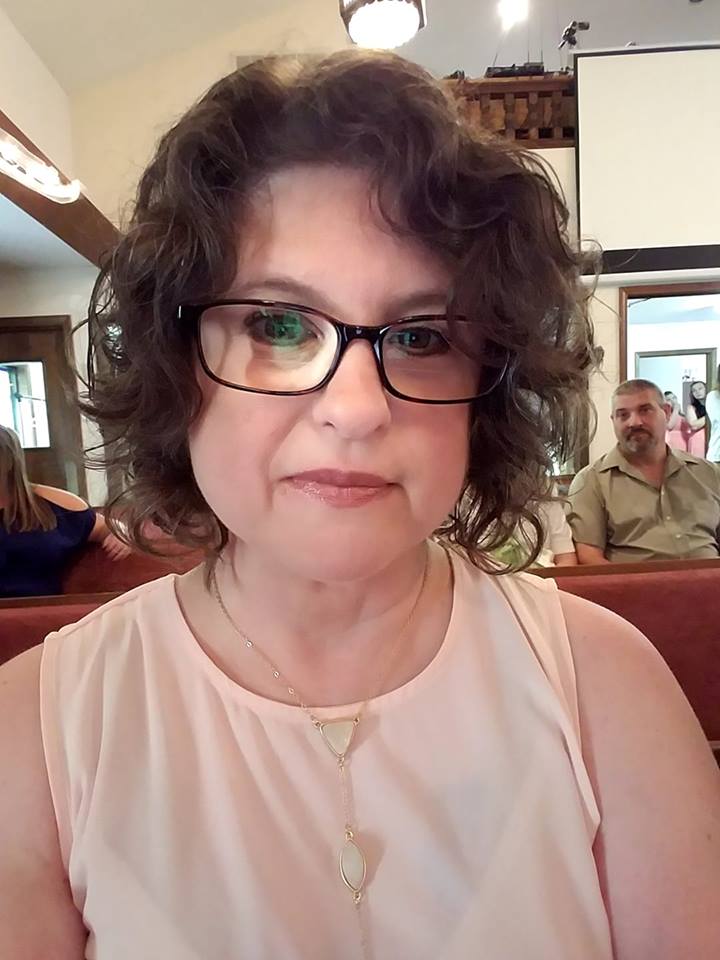 8. "Medication and supplement roulette. What's going to help and what's going to not work today. This is my morning batch." – Krista I.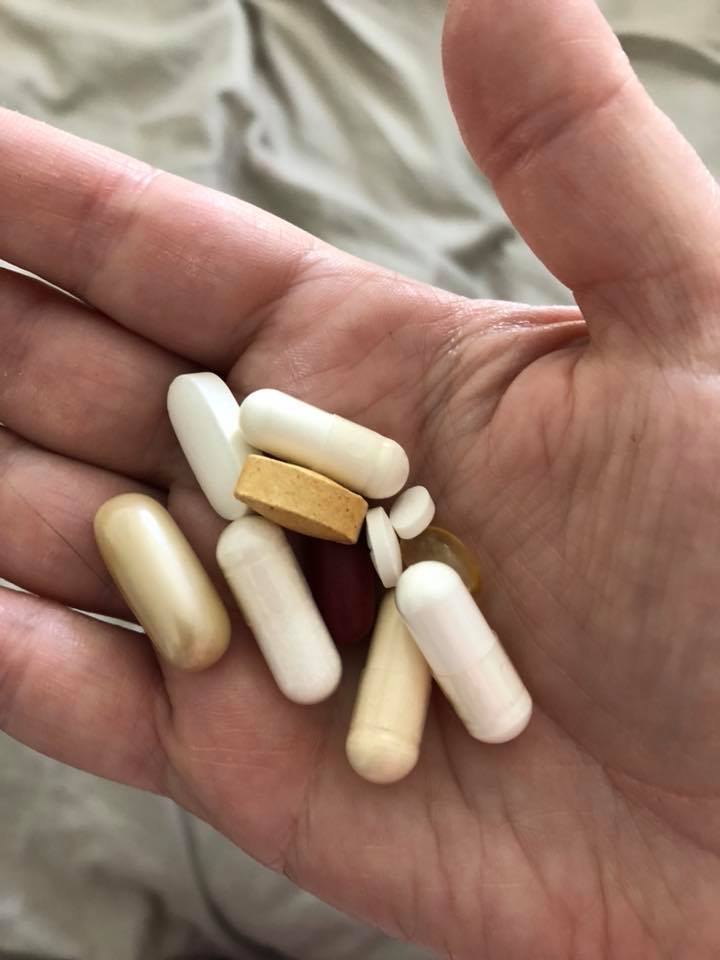 9. "This photo shows a few. Hypersensitivity to light, hence the sunglasses. The slightest touch causes pain. I had to shave my hair off because it was too painful on my skin and I wear my clothes inside out because the seams cause pain. And heat sensitivity. I'm laying on icepacks wrapped in dry flannels because I struggle regulating my temperature, and this causes dizziness, hot flushes and increased pain." – Jo M.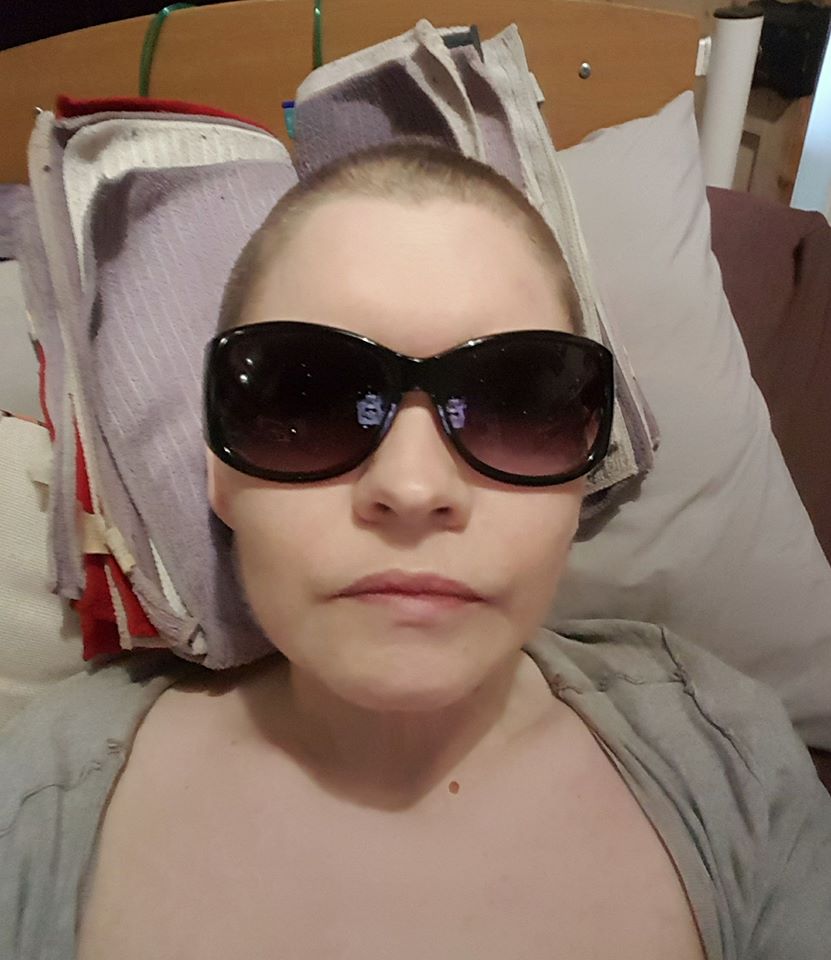 10. "Pain and inability to move… Three months bedridden, six plus months of insane pain in the left leg and right hip, low back pain and migraines. I can't sit down or stand up…" – Ecaterina B.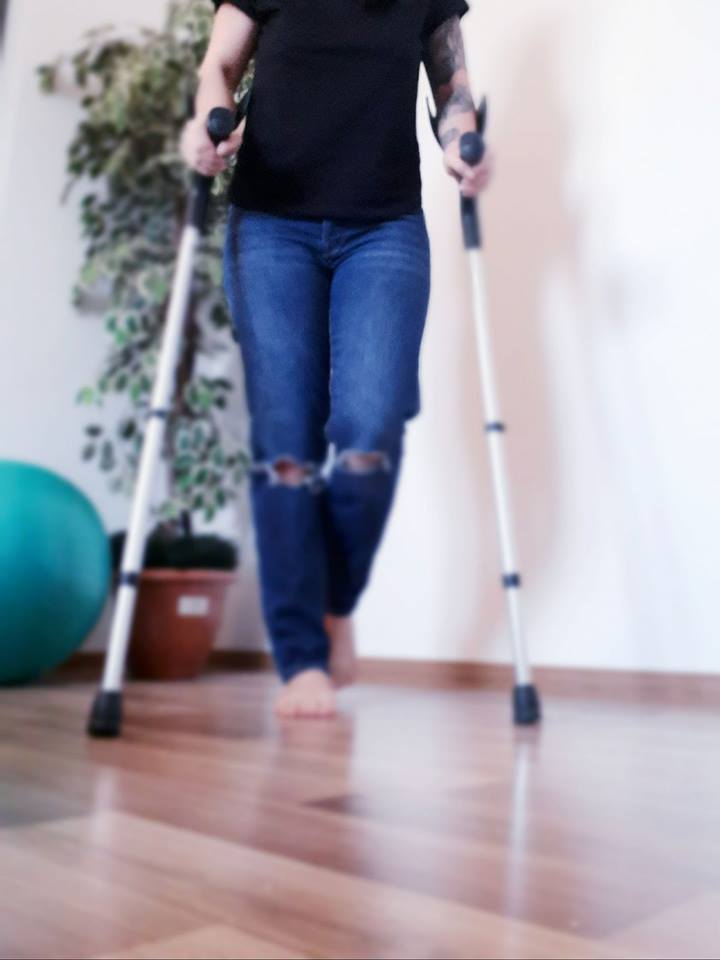 11. "Pain and depression." – Isabel D.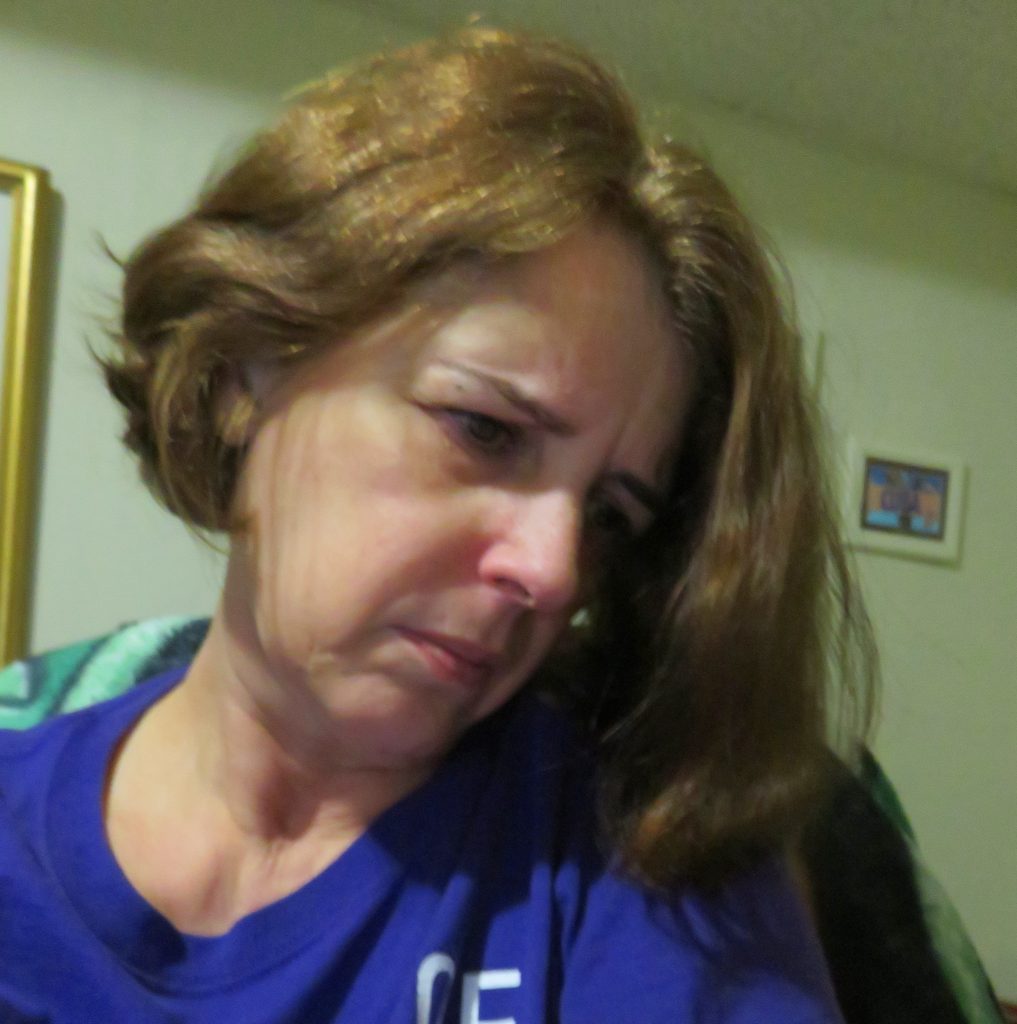 12. "Noise sensitivity. When I'm not well noises make me anxious and my ears get sore. I don't like things inside my ear when I feel like that either." – Lidia K.M.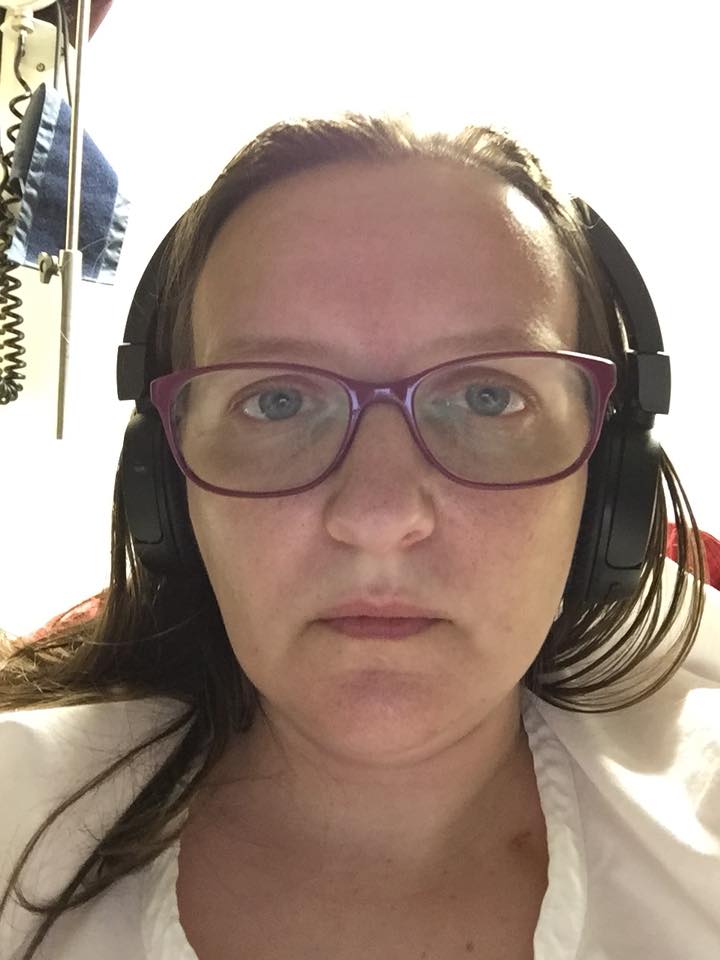 13. "Just picking up this water bottle is hurting my muscles from my hand and all the way to my neck I can feel it. It feels like it weighs 100 pounds. I feel useless." – Rebecca G.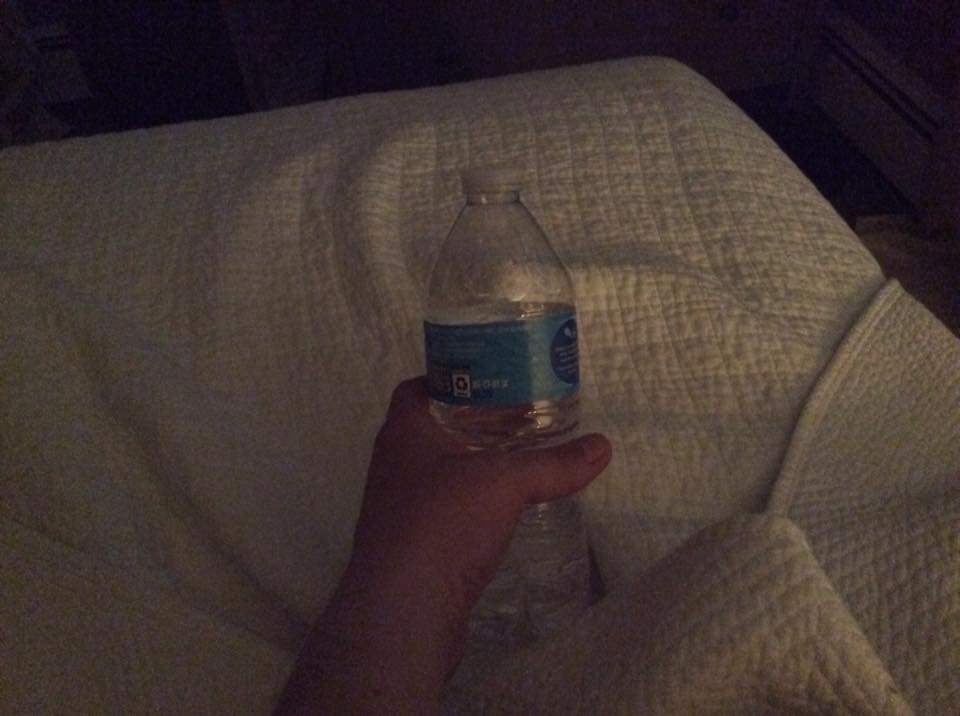 14. "Pure exhaustion… mentally, physically, emotionally exhausted all the time. This was from my sleep study which my doctor ordered after years of horribly patterned sleep (or lack thereof)." – Bay H.
15. "These are jersey knit pillow cases wrapped around my hands and up my arms. It's the only thing I can stand to touch my skin right now. The nerve pain is so bad that even air touching my skin hurts. This is so soft and protects it. My sheets are made out of the same material. They are made by Pure Beech. It says it's 100 percent modal. I got them at Bed Bath & Beyond." – Raven L.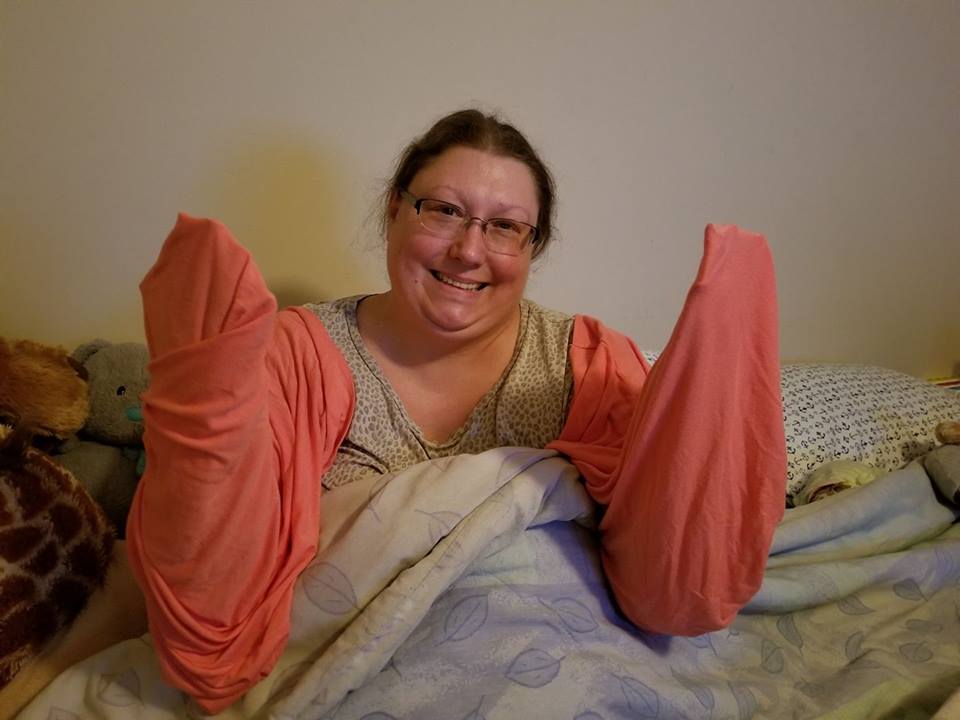 16. "I'm 25 and sometimes I have to wrap my feet up in bandages because the neuropathy is so painful." – Kristen D.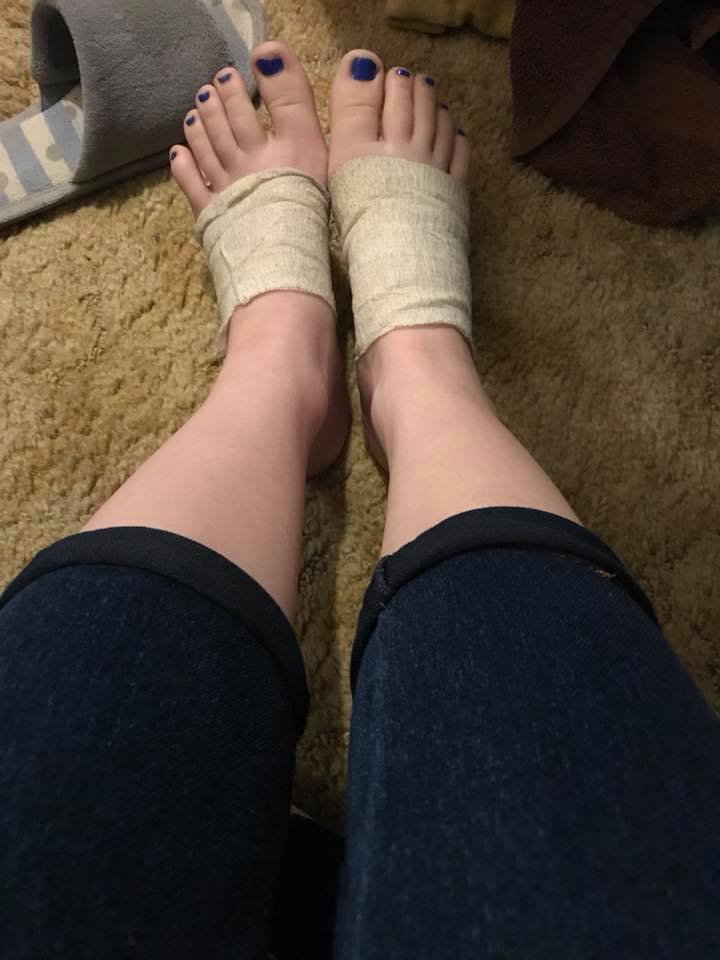 17. "I've had to shave my head because I can't get my arms up high enough for long enough to wash and dry my hair even though it was short before. This way I don't have to blow dry it at all." – Nat L.