Mom With Fibromyalgia Writes Children's Book to Explain Chronic Illness
---
Elizabeth Christy has fibromyalgia, and over the years she's had a difficult time balancing motherhood, work and her chronic illness. What Christy found even more frustrating, however, was the lack of resources for kids and parents looking for a way to communicate about fibromyalgia and other chronic illnesses. Her solution? Write a book and create a community that tackled all of these issues.
Christy initially wrote her book, "Why Does Mommy Hurt?" just for children, but once she started getting feedback from other parents, she wanted to offer them her support as well, so she started the Facebook community group, Parents With Pain.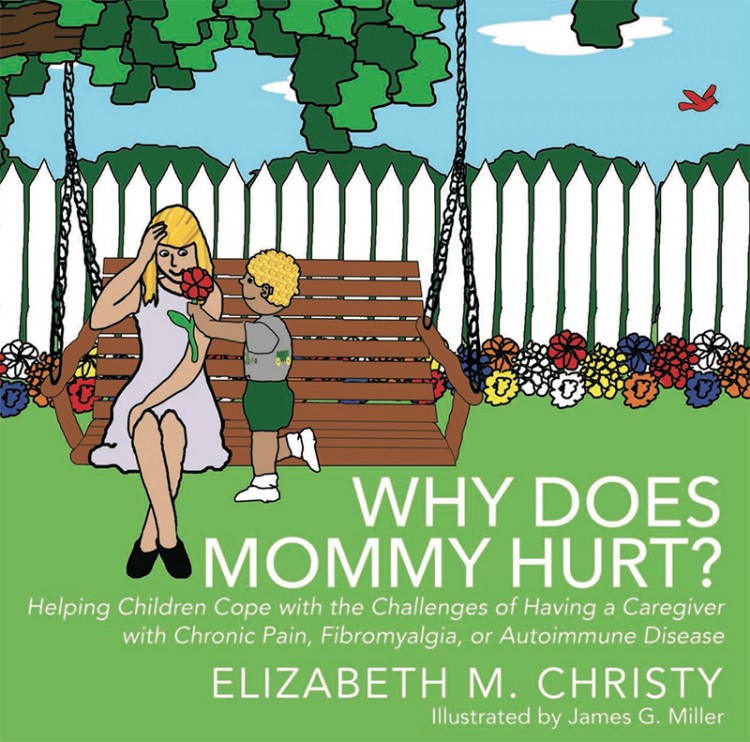 "I wanted to help kids understand why their parents were 'different' from other parents, to empower them to help change their family life/dynamic and to encourage empathy," she told The Mighty. "I also focus on supporting the parents, and my biggest goal is to eradicate guilt and shame in parenting with pain, and increasing communication with the entire family. Health is a team effort."
Christy teamed up with illustrator James G. Miller on the project, and all of the stories in her book are based on experiences with her son Jimmy, who was 3 years old at the time she started working on the project.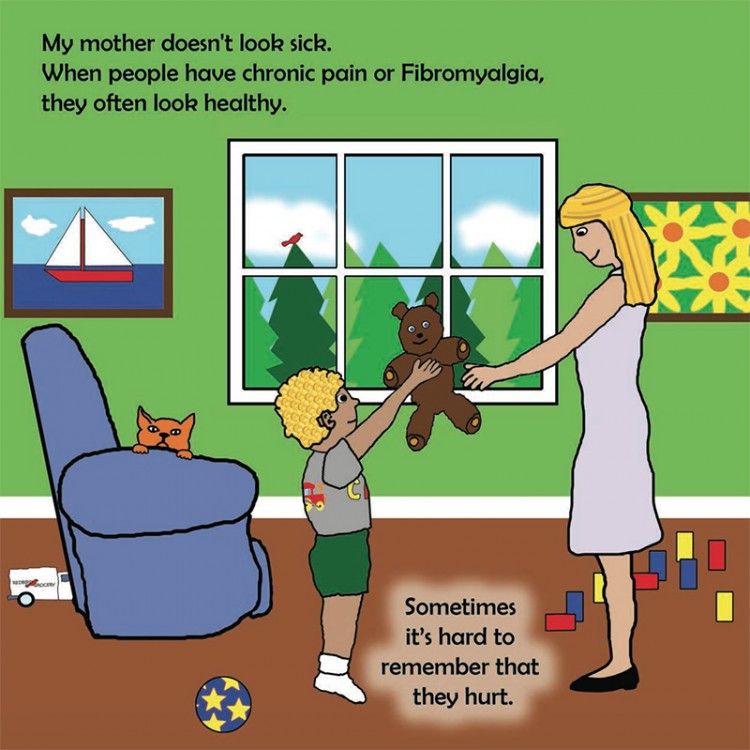 "I think the word 'chronic,' especially, is hard to explain to children," she told The Mighty. "When they get sick, they always get better. Besides, they haven't been along that long! I've been sick much longer than my son has been alive.  I don't expect the book to truly make him understand what it's like to have chronic pain, but I hope it opens the door for us and families like us, to have true, open and understanding communication about chronic pain and illness, and the emotions that go with it, on both sides."
Christy began the publication process for Why Does Mommy Hurt? after meeting with Jan Chambers, president of the National Fibromyalgia and Chronic Pain Association. "She gave me the courage to move forward," Christy told The Mighty. "In all honesty, surviving the first few years of my illness has made me a much stronger person than I was in the past."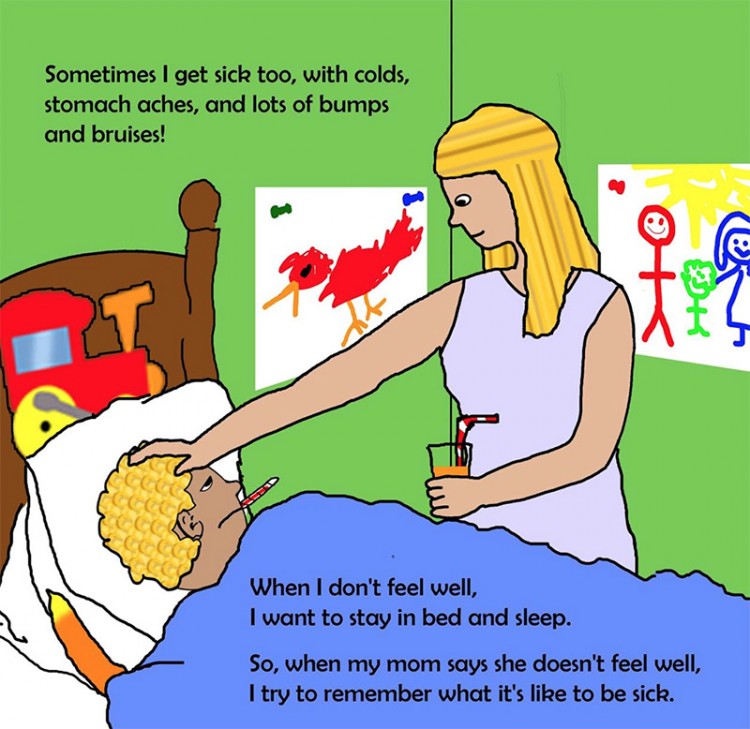 "Being a mom with chronic pain can feel impossible," Christy continued. "When I'm very sick, we still have to get out of bed and care for our kids. Many, like me, also work. Balancing work, being a mother, and having chronic pain, often leaves parents with the feeling like they're treading water. The only way to survive is to take it one day, or minute at a time; and most importantly, to find joy in the little moments."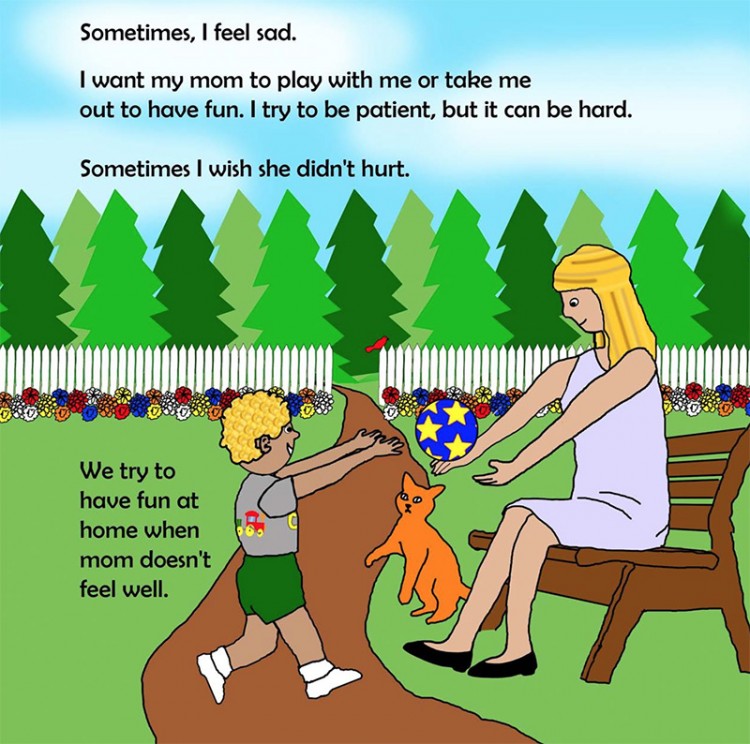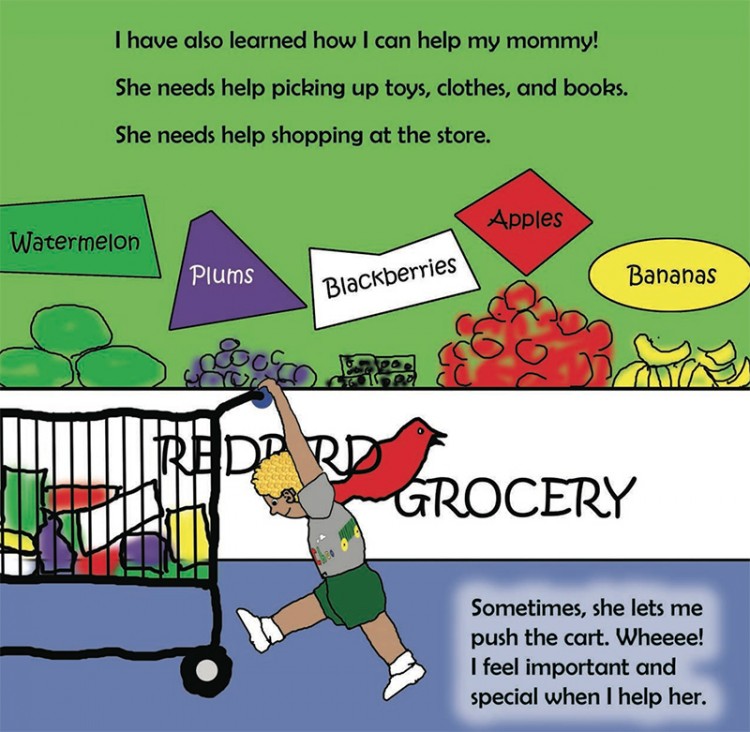 "My main advice is that even if you feel like you're a horrible parent, I guarantee your children don't feel that way," Christy concluded. "Focus on the little things, love them the best you can, and leave the guilt and shame behind — you didn't ask for this and there is nothing to apologize for."
All images courtesy of Elizabeth Christy
MORE ABOUT FIBROMYALGIA:
Fibromyalgia, a chronic illness with three main symptoms — widespread pain, chronic fatigue and cognitive trouble. Fibromyalgia is a complicated illness that's not well understood. In the past, it was mischaracterized as a mental health disorder. Even today, some doctors wave off fibro symptoms as being "all in your head." This isn't the case. Read The Mighty's comprehensive guide to fibromyalgia here. Click here to join our fibro community and connect with people who get it.