20 Things People With Anxiety Secretly Want Their Bosses to Know
---
As much as we'd all like to check our problems at the door when we go to work, some issues — especially anxiety — carry over into the workplace. It's hard to deal with anxiety when you're trying to be a "professional" version of yourself, and even harder if you have a boss who doesn't understand.
So, we asked our Mighty community to tell us what they secretly wish their boss knew about working with anxiety.
To any bosses out there, here's what your workers with anxiety want you to know: 
1. "Sometimes I just need a minute to pull myself together."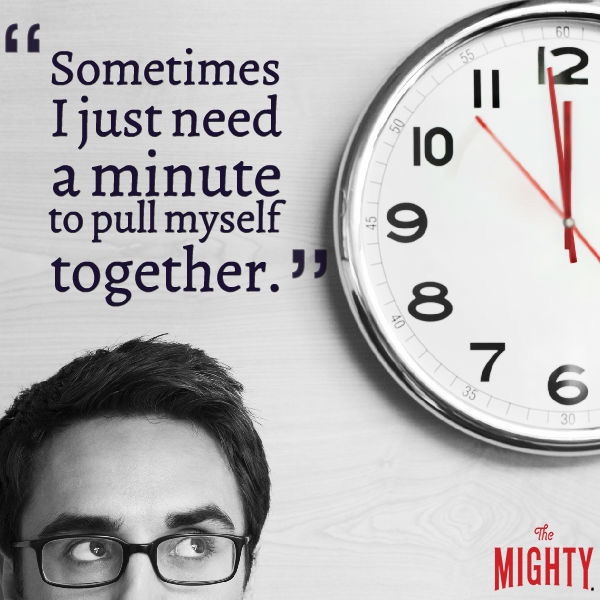 2. "I am not my illness — I have a lot more to offer."
3. "I'm doing my best."
4. "I may be flushed, jittery or not talkative; I may need a moment away from my desk until meds kick in. It's not all about you."
5. "Sometimes I take on more than I can handle because it's hard to say 'no.' And because I can't bear to not complete a task and do it well, I successfully finish it. All the while, they've got no idea I had major anxiety attacks throughout the entire assignment."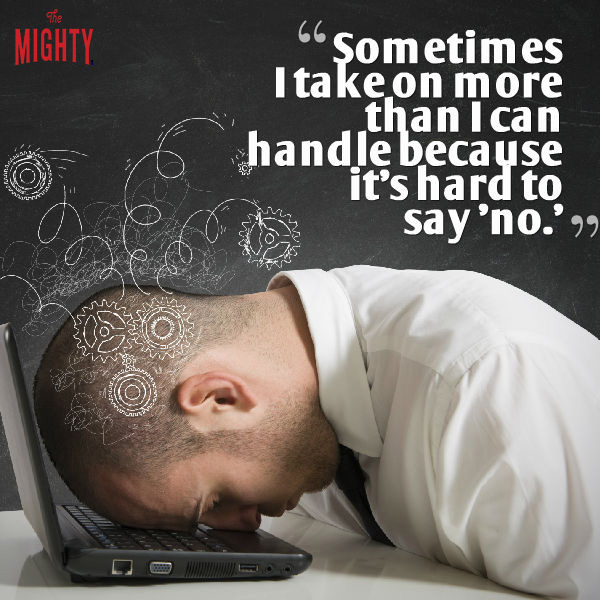 6. "I would've loved a boss who asked, 'How can we help? Is there anything we can do to make it easier for you to do your work?'"
7. "I don't have much control over my anxiety. I can't necessarily predict when it's going to be manageable or when it's going to be bad. It's not a switch I can turn on and off."
8. "I wish my boss could see how much I struggle to get out of the house. I wonder how I get to work at all… never mind on time."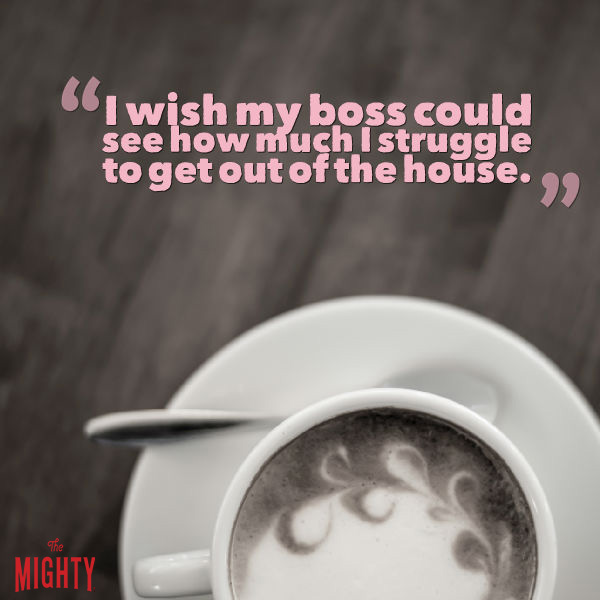 9. "Even though I may look calm or like I'm coping with everything well, there's sometimes an iceberg of a storm brewing underneath. My ability levels vary day to day, and when my anxiety is stronger I can feel the layers of a storm build. Talk to me privately to learn more about how it affects me and understand me, so we can both mitigate negative responses or situations."
10. "My previous boss once told me anxiety was a personal issue to only have at home. I laughed and said, 'It's not a coat. I can't just check it at the door.' It was a huge decision to disclose my mental health to my employer. Some days I wish I hadn't, but overall I'm glad I did because they knew something was going on."
11. "My need to control my anxiety may come out in ways that are beneficial to you. For example, my need to review a document several times before submitting could been seen as 'attention to detail.' Or my need to plan and control my schedule may cause my productivity to be higher than others'."
12. "Don't tell me, 'Hey, I need to talk with you at the end of the day.' I will literally sit in the office for hours thinking of all the reasons I'm about to get fired. If you want to have a conversation with me, just start the conversation. Please, spare me the torture."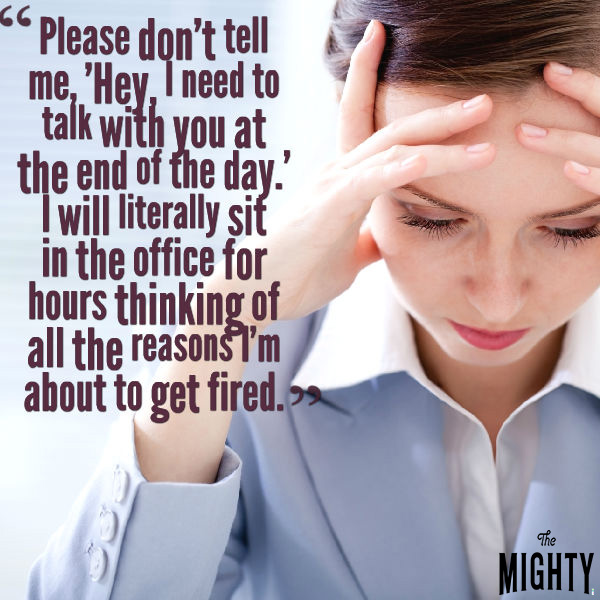 13. "Despite my anxiety, I can perform my job to excellent standards. I just require certain accommodations."
14. "I procrastinate at times because the thought of having one more thing to think about exhausts me."
15. "Please: show compassion — not judgment. Show concern — not criticism. Know I need extra space and time, but I'm an extremely hard worker, a master problem solver and I care more than you could possibly know."
16. "Putting on my social interaction costume every day takes a great deal of effort. I'm like a superhero, fighting battles and then going into seclusion."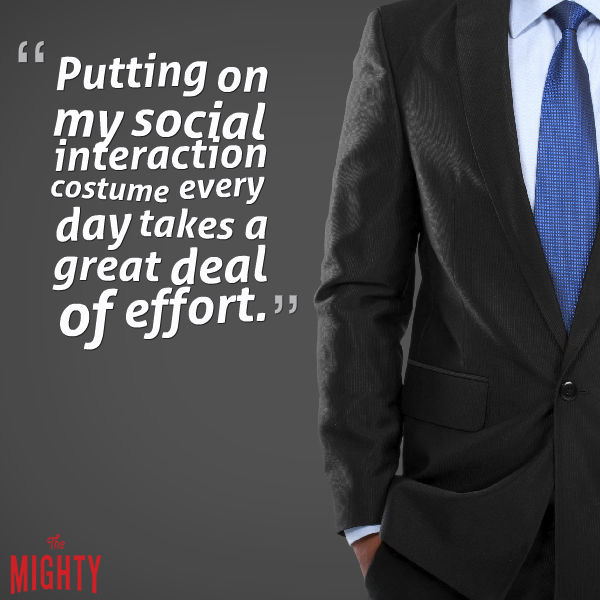 17. "Lack of eye contact does not mean I'm not honest or interested. I'm most likely overwhelmed and regulating."
18. "Sometimes I just need a little time and space to process whatever's happening and calm myself down."
19. "I overthink and practice every scenario and response. I need to know you understand my work means a lot to me."
20. "My anxiety may inhibit me from diving right into a project, so my work timeline may look very different from yours. Trust that the work will get done."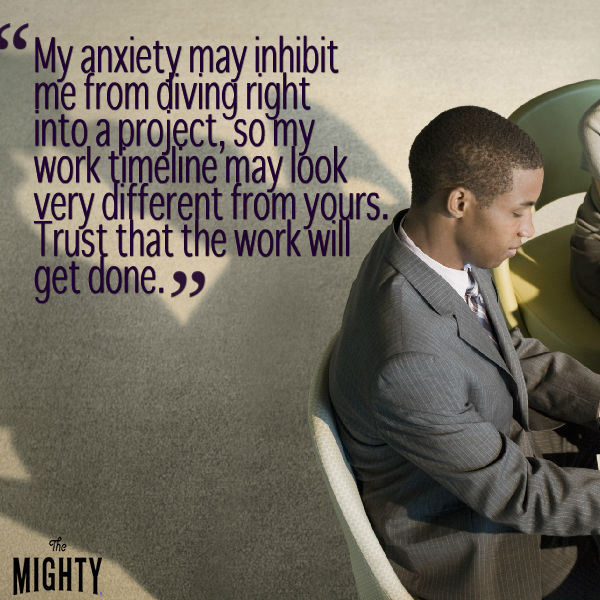 *Answers have been edited and shortened.