When You're the Person People Wouldn't 'Peg' as Having Anxiety
---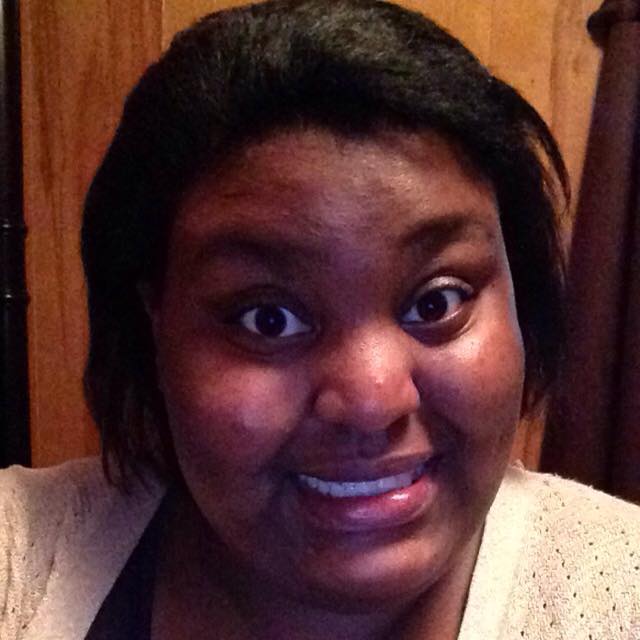 We have all had that time in our lives where we feel slightly — OK, let's be honest — extremely inadequate to our peers and colleagues. Being in my 20s, I feel the pressure from society to treat life like a connect-the-dot picture and meet every milestone once the dot is connected. It's mortifying for me to soak in all of the "adultiness" around me. Social media has engulfed my thoughts with ideals of stability and how my  "clock" is ticking. We never know when our last moment will be, and I find myself  wondering, "Am I doing this life thing right?" I've begun defining unrealistic parameters and creating terrible, hypothetical scenarios that will only occur during either a zombie apocalypse or when hell freezes over — whichever happens first.
As Thomas Jefferson said, "Comparison is the thief of joy." However, I can't help feeling like life isn't as cohesive as it should be and wishing I had adultier adult to guide me through this mess. Because me trudging through it with muck boots isn't enough.
I have an anxiety disorder accompanied with depression. Sounds like a lovely combination, right? I received my diagnosis in college, but, honestly, I felt like it's been longer than that. No, I don't wave it around like a flag in the air, but I do want to debunk the myths of my anxiety.  To many, mental health is often a stereotyped, taboo topic to discuss. Let's be serious, everything these days is either controversial, offensive, stereotypical or taboo; so, let's just talk about it.
Anxiety is like that toxic friend you don't want to keep around, but due to circumstances, he or she does stick around. Anxiety hits you like a ton of bricks unexpectedly — comparable to a "screw you!" to your mental psyche. Our friends (anxiety and depression) are things I must conquer on a day-to-day basis. They will consume me and my thoughts. It makes me question my worth and ability. It truly debilitates my ability to achieve my utmost potential.
From the outside looking in, I've been told, "I wouldn't peg you for a person with anxiety" or "You don't look like you have anxiety." But anxiety doesn't have a look. It's equal opportunity and nondiscriminatory. To most, I'm a bubbly, happy-go-lucky willing-to-help-anyone-at-any-time person, which I am. However, when our "friend" seeps its way into everyday life, I'm mentally a hot mess. I want to simultaneously cry, scream and make to-do lists. Anxiety makes me feel like I'm getting screwed in life, even if good things are happening. It drains me mentally, physically, emotionally and psychologically. On the other hand, I have people who will say, "You'll get over it. Everything will be OK," or my favorite, "It's all in your head, you're just worrying yourself to death." Well, yeah, it's a mental disorder.
Writing is my outlet. I somehow formulate my thoughts into words, yet experience an agonizing fear every time I let someone in because I'm afraid of their viewpoint of me. There's this image floating  around that states, "Having anxiety and depression is like being scared and tired at the same time. It's the fear of failure, but no urge to be productive. It's wanting friends, but hating socializing. It's wanting to be alone, but not wanting to be lonely. It's caring about everything, then caring about nothing. It's feeling everything at once, then feeling paralyzingly numb."
I must add it's like having 1,000 tabs open in your mind at once. It's lingering thoughts that indulge your worry. Having anxiety is an everyday storyboard of all the socially awkward choices you have made. It makes walking into a crowded room debilitating due to the fear of someone's whispers. It's random emotions you have suppressed for so long that you feel like a rocket about to launch. Having anxiety and depression is stressing over everyday tasks/routines, feeling like you're failing, all while smiling in the faces of others to hold yourself together because you can't afford to have yet another breakdown in front of someone who truly doesn't understand your psyche. It's telling yourself you're OK, but deep down you're on the life preserver because you keep trying to hold on but always lose your grip.
Anxiety is making a failed attempt to compartmentalize life. It's going uphill barefoot in the snow with 100 mph winds. My mental disorders exhibit mood swings and at times, streams of tears rolling down my face because I fear spiraling. It's surviving and trying to figure out the world's problems, all while being there for everyone else. With these anxiety-riddled thoughts, I often expect the worst of a situation before it even happens. It causes me to go into a tailspin and appear irrational to the outside world. It's hard for me to enjoy and conceptualize happiness.
Getting asked, "Are you OK?" is truly the hardest question for me to answer because I want to be honest, yet I don't want to be a disappointment to those looking to me for strength. I know it's OK not to be OK, however, it's difficult when you're processing every single thing you think will happen in the five minutes of the conversation you're having with a person.
I know I have things to work on. I know have a disorder. I'm not perfect and never will be, but throughout it all, I'm still me. I will make mistakes and conceptualize things through my 20-something perspective. But the one thing I cannot allow is for my disorders to steal my joy.
The Mighty is asking the following: What is a part of your or a loved one's disease, disability or mental illness that no one is aware of? Why is it time to start talking about it? Check out our Submit a Story page for more about our submission guidelines.
Originally published: June 1, 2016