To the Hair Stylist Who Noticed My Anxiety
---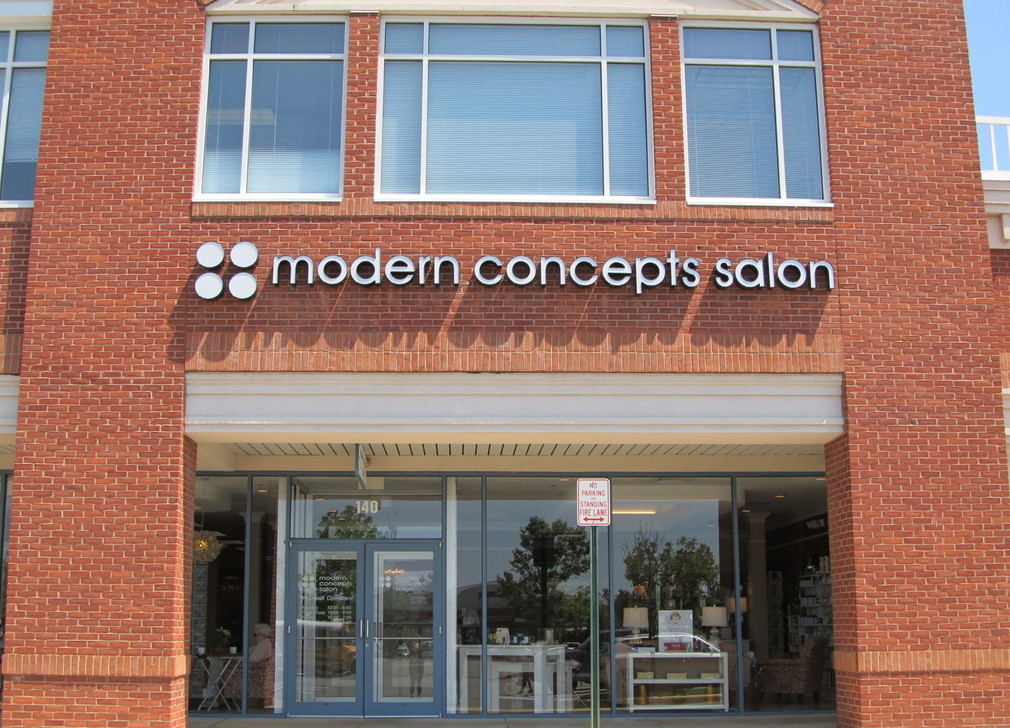 When I entered the salon you work in, I was filled with anxiety for no reason. It's just something I deal with daily. My generalized anxiety has become much worse since I developed Lyme disease. Everyday chores and trips to the grocery store/hair salon/mall/restaurants fill me with anxiety. I wish I didn't have to feel this way all of the time, but for now I do. I'm working hard to overcome it, but that could take many years.
And so I made myself walk into your salon. I desperately needed a nice haircut, and I took a deep calming breath and hoped for the best. The salon was beautiful and had a relaxing atmosphere. The staff were all nice and brought you out to meet me.
There was something about you that immediately put me at ease, and that is no small feat. You had a big smile on your face and a tranquil demeanor.
You brought me to your chair and asked me a few questions about how I wanted my hair cut. I answered your questions quickly, as I was still nervous. Then you proceeded to wash my hair. The scalp massage helped me relax. I felt OK as I walked back to your chair.
I had to immediately bring up a few health issues, as my Lyme disease makes me more sensitive to chemicals, and I have to make sure no nut or shellfish-containing products are used due to my and my son's food allergies.
You did not roll your eyes at all I told you. You sincerely answered all of my questions and even checked and rechecked the product labels to make sure they were safe.
Even though you are young, you had a certain patience and understanding about you that usually comes with age.
Whatever topic I brought up, you offered words of wisdom well beyond your years. You are sympathetic, perceptive and knowledgeable.
I was so grateful to loosen up and be distracted enough to actually enjoy my haircut for the first time in years. You have no idea how much that means to me.
After talking to you for awhile you brought up the fact that you had recently donated your kidney to a boy you had been dating for only a year. Then it all made sense.
You are more than just a thoughtful, patient young woman.
You had actually saved someone's life, and I was grateful to be in your peaceful presence.
You gave off an air of acknowledgement because you've already been through so much.
You were able to put me at ease because you understand struggle.
You were able to show kindness because you know exactly what it means to walk a tough road.
You were also able to give me the best haircut I've had in years, even though you are just beginning your career.
When my haircut was through, you gave me a big hug. Not a forced one — a real, genuine hug from your heart. That had never happened before in my 40-plus years of getting haircuts.
It was sweet and special, just like you are.
I believe deeply in thanking people who have shown me or my family kindness. I believe in thanking people who make my day or go out of their way to help others.
Thank you for making an ordinary trip to the salon an extraordinary one.
I wish you all the success in the world.
I also wish good health to you and your boyfriend. I hope the special bond that exists between the two of you lasts forever.
I will be back for more haircuts and will refer my friends and family too.
I have never thought of writing a letter/blog to thank a hair stylist before.
That's because I never met one like you.
I am altering the words of Sir Elton John to say:
My gift is my blog, and this one's for you…
The Mighty is asking the following: Share with us an unexpected act of kindness, big or small, that you've experienced or witnessed in an everyday place. If you'd like to participate, please send a blog post to community@themighty.com. Please include a photo for the piece, a photo of yourself and 1-2 sentence bio. Check out our Submit a Story page for more about our submission guidelines.
Originally published: May 9, 2016