The 3 Things I Do When My Anxiety Comes Back
---
Any of you anxious peeps will know that when anxiety comes to visit, it's hard to get things done. Tasks that are normally super easy and short become complicated and drawn out. Decisions take longer to make, and your head and your whole being becomes wobbly and noisy.
It's vital that you seek help for anxiety and that you learn to manage it as best you can. So what do you do when that old friend is in town? Well, here are three things I do when my anxiety comes back:
1. Accept it. My goodness, this one is hard, isn't it? But it's not going to go away just because you are willing it to. You have to accept it.
Two years after I was diagnosed, I spent several intense and exhausting months workshopping acceptance with my psychologist. I hated it because I had to really deal with some feelings and, well, feelings. Plus, I had to be comfortable with my life the way it was. Without changing it. Just accepting it as it is. But once I got through the tough parts, I felt heaps better. So when anxiety comes back to visit, I accept it quickly and acknowledge that, yes, my unwanted bed fellow is indeed present.
Acceptance doesn't mean merely to tolerate but to embrace life. It literally means taking what is offered. So let it in. I don't always want to let anxiety in, but when I do, I'm without a doubt calmer. This doesn't mean that I like where I am right now (I'd love to be even more free from anxiety) nor does it mean that I intend to stay in this space, but if I more freely accept the reality of my situation, I have more of a chance of being able to take action to change it. Acceptance of the here and now is key to this for me.
2. Empty my head by writing things out. I recommend starting to write lists. Even if you aren't a list-maker or even if you don't want to adhere to a list, it might help to get that noise out of your head and onto a piece of paper. Sometimes it seems less stressful when it is on paper. The inside of your head can get filled with so many other emotions and little thoughts that the enormity of what actually needs to get done becomes completely overwhelming. So write it down. Get it out. Let it out.
You can also meditate to help empty your head, and this is especially powerful after writing a list. Try the Smiling Mind app to guide you.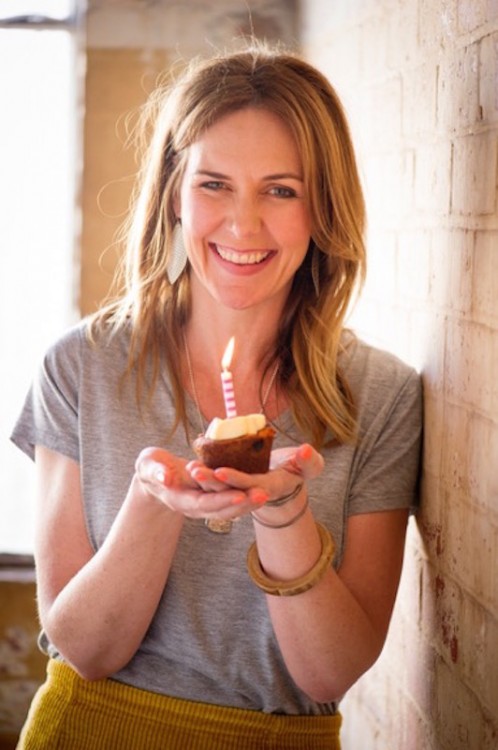 3. Give myself time. Then I move on. When I'm having a particularly gray period, I have a little chat with myself. I highly recommend you do this somewhere private because people will look at you oddly if you are just chatting away with yourself over your latte. Once I kind of get an understanding of what's at the core of my worry and unrest, I give myself a set amount of time to deal with it. I may decide that I can have a day to wallow (this is a guide and is completely fluid, depending on your own head space) and then two days to take action on it. After that, I try to move on and put it behind me.
My management of mental illness requires a great deal of resilience. It is often challenging and always exhausting, but if in the end I feel better, it's worth the discomfort of a bit of acceptance, list-writing and time.
A version of this post originally appeared on Colour Me Anna.
The Mighty is asking the following: What's one unexpected source of comfort when it comes to your (or a loved one's) disability and/or disease? If you'd like to participate, please send a blog post to community@themighty.com. Please include a photo for the piece, a photo of yourself and 1-2 sentence bio. Check out our "Share Your Story" page for more about our submission guidelines.
Want to end the stigma around mental illness? Like us on Facebook.
And sign up for what we hope will be your favorite thing to read at night.
Originally published: June 22, 2015