You Can Live Your Best Life with Mental Illness. My Story Is Proof.
---
"Max is three, is three is seven, is seven is seven, is seven, is seven, is three is seven, is seven, is seven, I believe that faith has brought us here and we should be together babe but we're not, we're not is seven, is seven is seven, is seven, is seven, seven is five, is five is six, is six, is six…"
This is what it's like to be in my brain for just a few seconds. I've never been formally diagnosed with OCD, but I truly believe I have it. I have, however, been diagnosed with Bipolar Disorder, Borderline Personality Disorder, and Anxiety Disorder, though I am coping well now.
I've struggled with mental illness for most of my life, having been formally diagnosed with major depression after a suicide attempt at age 14. It has not been an easy road. I have attempted to end my life about six times, which led me to needing surgery, having to drink charcoal, and being in the ICU twice on three of those occasions.
I wanted help, but not from the people who wanted to help me. I felt that they said they wanted to help me, but had already hurt me so much that I didn't want anything to do with them.
After one of the more serious attempts, my family was so scared for my safety that they had me go live in a group home for those with serious mental illness. I hated it there and I hated my family more for making me live there (although I was 24 at the time, so I technically went voluntarily). Still, I hated them and it.
After living in the group home for two years, I made another serious attempt on my life. I was sent to a psychiatric unit that I had been on many times before, but what happened while I was there was something I had never expected. There I was, sitting in a chair watching tv, wanting to die still. All of a sudden, I believe that God spoke to me. I have never heard voices, and I just believed it was Him. The voice said to me, "You're worth it to me and I love you!"
From that moment on, I was changed forever.
In 2006, at the age of 26, I moved out of the group home, got on Disability, and my housing voucher came through, so I got a one-bedroom apartment of my own. I started working part-time and seeing a therapist and psychiatrist regularly. I was still having some issues with the Bipolar, BPD, and Anxiety, especially around an issue that I had been struggling with for a long time.
I knew that I was a lesbian from the time I was 19 years old. I just knew. But the church I went to did not like that. So, bravely, I decided to leave that church, and in just a short time after that, I met my amazing wife! She is the most amazing person I've ever met. She is accepting and loving and is the best partner in life I could have ever asked for.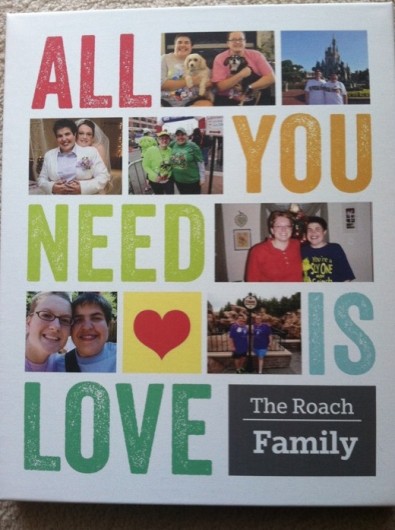 Our first couple of years were really difficult, but with her help, the help of my therapist and psychiatrist, and the medications, I am happy and healthy today.
My wife and I have been together for over seven years, married for over five, and have two fur-sons that are our children.
I am currently working with NAMI (National Alliance on Mental Illness) as an In Our Own Voice presenter, where I share my story of living well with mental illnesses. Recently, I became a volunteer Surgery Tech at the Maryland SPCA, where I help dogs and cats. I also have a Facebook page called Megan Runs 4 Mental Illness, where I talk about everything.
I really feel like I have the best life and wouldn't change a thing. There is hope! You can live well with mental illness. I am living proof.
Want to end the stigma around mental illness? Like us on Facebook.
And sign up for what we hope will be your favorite thing to read at night.
Originally published: March 23, 2015