Exploring Grief as a Major Theme in Jordan Peele's 'Nope'
---
Editor's Note
This is a recap for "Nope." There will be spoilers beyond this point. Please proceed with caution (because we don't want to be the ones who spoil you!)
Jordan Peele's new feature film  "Nope " killed (baduntss) at the box office, raking in $148.7 million. As with any Monkeypaw Productions flick, there's been a lot of conversation about different themes in the movie, with everyone landing on spectacle, the relationship between animal and man, and tragedy as the major themes worthy of discussion. I'm wondering why no one has spoken about one of the strongest themes of the movie, grief? 
SPOILERS BELOW THIS POINT
In Jordan Peele's "Nope," the first scene of the movie shows Otis senior dying due to a nickel that falls from the sky. Right before his death, he's speaking to Otis Jr. (OJ) about how their next movie venture will truly set them up for life and get rid of all their financial problems. In a six month time lapse, we see OJ trying to continue his dad and family's legacy by continuing in the horse entertainment business with his sister Emerald (Em), and it doesn't work out due to OJ's lack of people skills and Em's irresponsibility. OJ wants to save the ranch from going under to preserve what his dad would have wanted, meanwhile Em is bitter that her dad didn't let her train one of the horses when she was younger, thus making her spiteful about the ranch, the horses, and the legacy.
There's a line earlier in where she's talking about Jean Jacket, the horse her father said she'd be able to train, where she explains how that broken promise broke her, but she stopped saying that OJ didn't get the point.
Their money woes are what ultimately propels them forward towards trying to get pictures of the alien they encountered that killed their father, which once again would grant them financial security. 
While yes, this movie is about a brother and sister taking down a giant squid-like alien, I also believe it's about closure and learning how to stand on your own.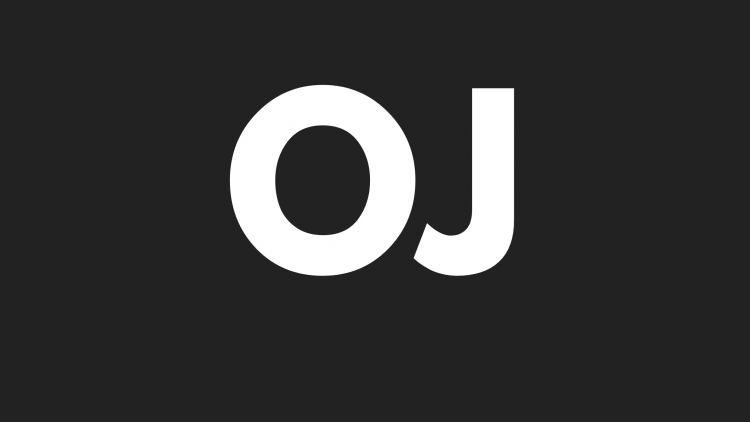 In the first scene where OJ is trying to work with the horse on the set, he's constantly getting compared to his father by everyone on set. While he knows the horses and is extremely good at training them, he doesn't have the same je nais sais quoi that his father did. Everything he did was done under the guise of "What would his father do," without him explicitly saying it. He was saving the ranch for him, selling the horses for him, and doing whatever he could do to make his deceased father proud. Ultimately though, he has to shake that off, because one, his father never had to deal with a giant alien and two, living under his father's shadow is what (in my opinion) was holding him back. 
As long as he tried to do what his father would have done, he fumbled, but in all the moments in which he had to trust himself and his intuition using skills he learned from him, he managed to succeed. OJ's grief stemmed from having to live up to Otis Sr., and he found his closure in trusting himself, doing what he thought was right and best (versus following formulas, scripts, etc.) and it shows in the moment he named the alien Jean Jacket, giving Em her time to shine and step up, something their father never got to do. Should he have not done that, they would have failed, and that was the turning point for him especially.
At the end of "Nope" he stands tall on Lucky, his last remaining horse, staring at Em after she got the picture of Jean Jacket, finally stepping out of his father's shadow and standing on his own two feet.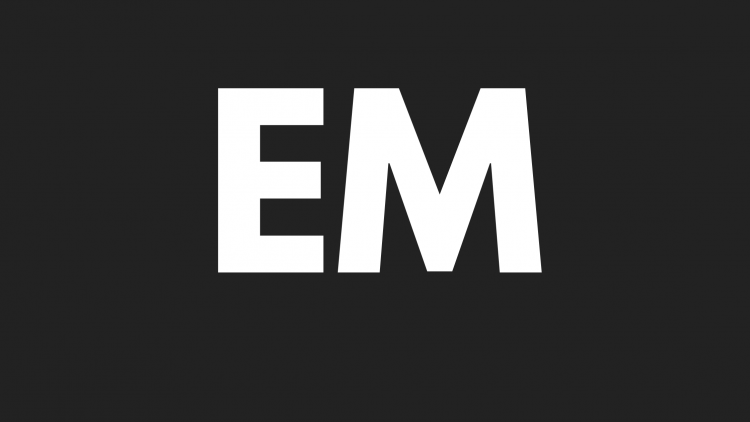 From the first time Em was mentioned in the beginning of the movie, she was shown to be irresponsible. She wasn't on the ranch like OJ, and her dad seemed upset about it. We, as an audience, don't meet Em until her and OJ are supposed to work together on set as horse trainers. She's very late, and immediately jumps into the spiel about Haywood Horses, and the legacy behind them. Something small that some people may miss is that she stumbles when talking about which relative of theirs was the first Black man on a camera riding a horse, only because she had to memorize and learn it from her father's spiels and tapes. 
She seems very unserious, messing around during OJ's business meetings and becoming easily distracted by everything around her. It's not until her monologue about Jean Jacket, the horse she was supposed to train, that we understand her disinterest in the ranch.
Her father promised her that Jean Jacket would be her first horse that she got to train, and she was so excited about it. She was practically counting down the days, but right as it was about to happen they got a movie deal for him and her father couldn't and wouldn't risk it not going well. He took that opportunity from her and instead OJ trained the horse. She watched from the window the entire time and her father didn't look up at her once, OJ did. It's safe to assume from there she became bitter and resentful, leaving the ranch as soon as she could. 
As the movie progresses and they encounter the alien, she still remains a very unserious character in regards to her brother. While it makes for great comedic fodder (easy for Keke Palmer), there's a stark contrast between her then, and the moment they start crafting a plan to take out the alien. The minute OJ names the alien Jean Jacket and looks at her, she knows what that means and she realizes this is her chance. Granted, she could die, but you know.
OJ gave her the chance her father never did, and she didn't squander it. She rose to the occasion, and proved herself in ways her father didn't trust her to. When given the chance, she was amazing, but she just needed the chance. By OJ making that decision, not only did he help save his relationship with his sister, but it helped her gain the closure needed so she could not only destroy Jean Jacket, but live her life.
Grief is one of the driving forces behind the plot, action, and character development, and yet it's being completely overshadowed by spectacle and tragedy. Yes, spectacle is important and yes, humans taming animals can still go left, but grief is a very powerful force and there's no map or step system that really works for overcoming it. Acknowledging that for these characters is important, and it's crucial we don't lose sight of that in talking bout "Nope."
Lead image courtesy of Universal Picture's YouTube channel
Originally published: August 30, 2022