How Losing My Pet Rabbit Triggered the Grief of Losing My Fiancé to Suicide
---
"The reality is that you will grieve forever. You will not 'get over' the loss of a loved one; you will learn to live with it. You will heal and you will rebuild yourself around the loss you have suffered. You will be whole again but you will never be the same. Nor should you be the same nor would you want to." – Elisabeth Kubler-Ross
Losing Steve to suicide over three years ago is obviously very different than losing a pet rabbit. However, many of the same emotions of guilt and regret have re-surfaced, which makes the loss of my bunny so much harder to recover from.
Snoopy Bunny died on June 20, 2018. Three days later I am still so weepy. I stare at his empty cage and food bowl, and it reduces me to tears.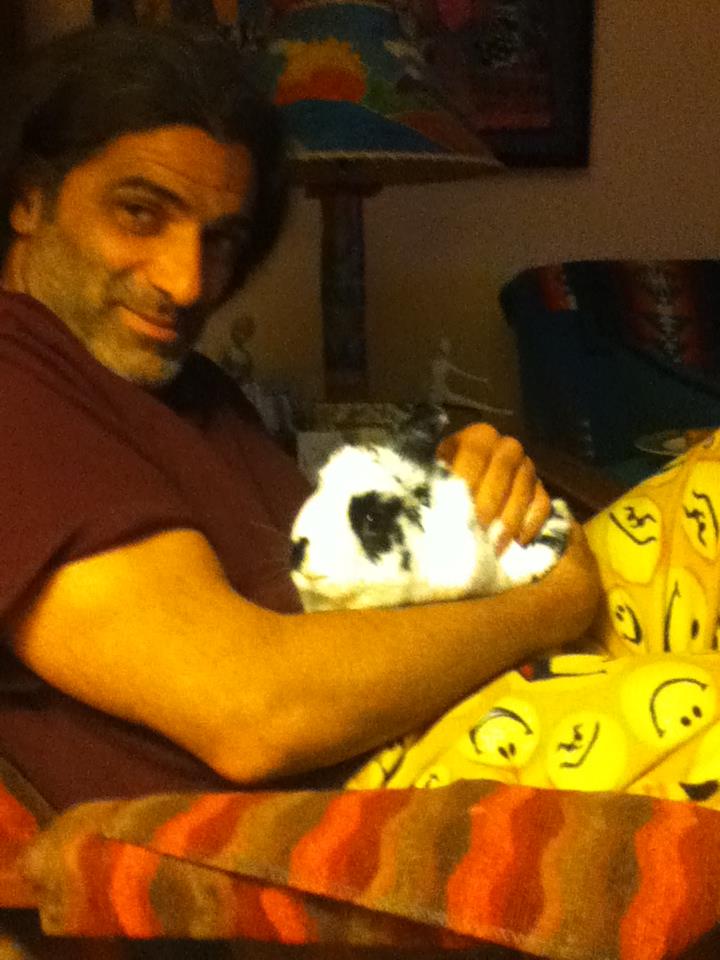 I find myself re-living some of the questions I asked myself after Steve took his own life.  Did I miss or choose to ignore some signs of what would eventually come to pass? Could I have done more to help? Should I have sought out some professional advice sooner?
I had Snoopy for over 12 years. Steve and I rescued him in 2006. We became reluctant pet owners, and Snoopy entered and lived in our hearts and became a part of our daily life. Snoopy made us laugh so much, and we loved his cute little antics.
"There is no pain so great as the memory of joy in present grief." – Aeschylus
You may be thinking to yourself: "It is only a rabbit. Get over it."
"Until one has loved an animal, a part of one's soul remains un-awakened." – Anatole Franc
I will always remember the first day Steve and I brought Snoopy home. Snoopy was so frightened. Steve picked him up, and Snoopy urinated all over Steve's leg. Another memory floods back to me of when I had cancer in 2007 and was undergoing radiation treatments. Sometimes I would lay on the floor, crying in pain. Sensing my distress, Snoopy would "bunny kiss" away my tears.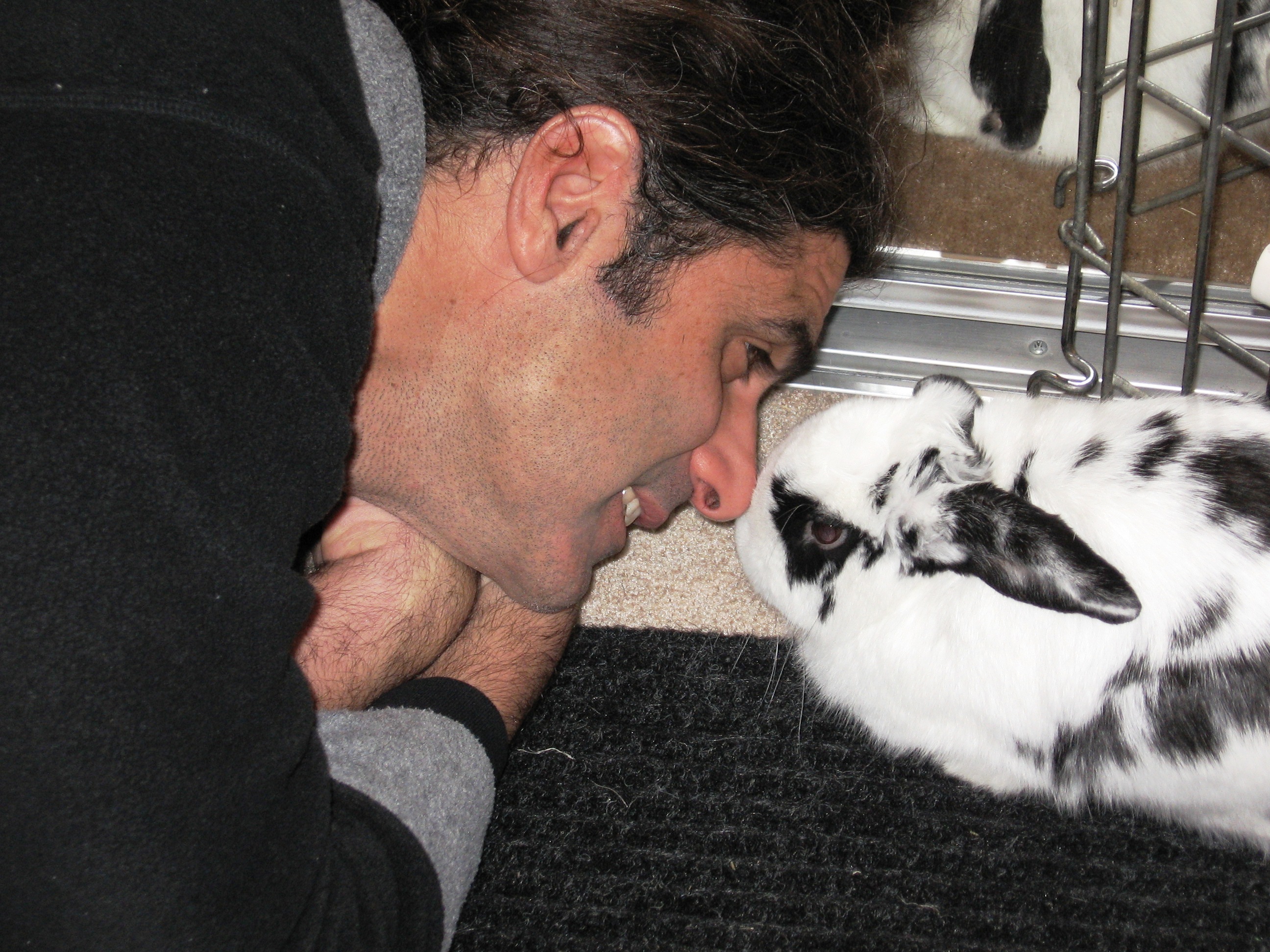 Snoopy shared my home office with me for over four years until I retired in 2010. My former co-worker can attest to the conference call meetings we would have where Snoopy was vying for my attention and distracting me from the call. When calls got heated, Snoopy would get into things he shouldn't be, like chewing on a cord. Most times, Snoopy would quietly sit by my feet under my desk.
Many house rules that Steve and I established were broken by Snoopy. Steve and I agreed that Snoopy would live in my home office and not be allowed in the other rooms of the house. The previous owner of our home had a cat and there was cat fur all over the house when we moved in. As such, we did not want to see rabbit fur balls all over our house.  Well, it did not take long before Snoopy was running into the living room and breaking the first and second barrier, which was only humans were allowed on the furniture. Sometimes Snoopy would come into the living room and jump on my lap while I was watching TV. How could I possibly put him back on the floor? He was just looking for attention and affection.
The final barrier that Snoopy smashed was jumping on the bed. Steve and I were adamant that Snoopy would not be allowed on our bed. When I would wake up in the morning, I would let Snoopy out of his room, and sometimes he would wander into the bedroom. If I didn't feed him on time, he would jump up over 2 feet on to the bed and stare at me, waiting for me to feed him.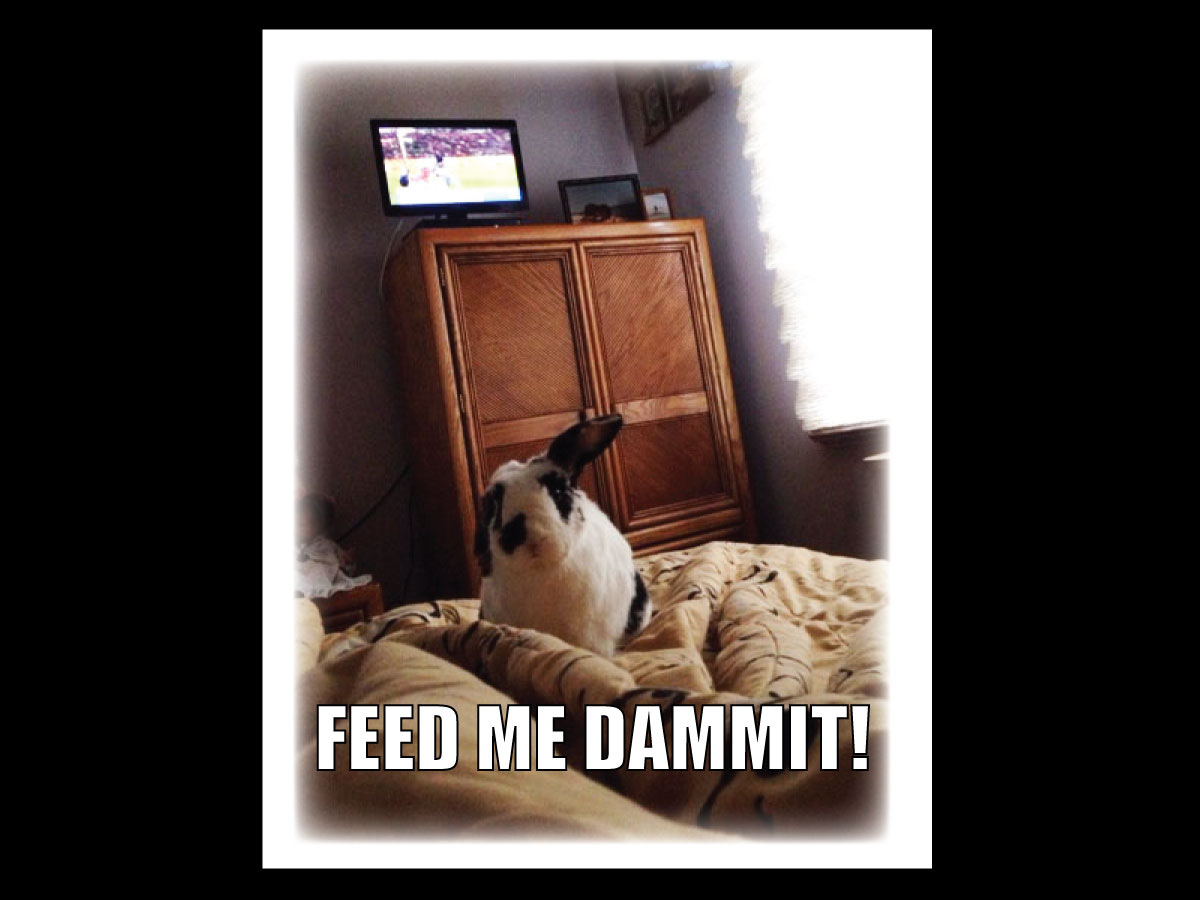 "I should know enough about loss to realize that you never really stop missing someone-you just learn to live around the huge gaping hole of their absence." – Alyson Noel
And so, life does go on, this time with both Steve and Snoopy gone from my life. Once again, I must accept my losses and be grateful for what I have.
Originally published: July 19, 2018