Why I Let Go of Comparing My Child With Developmental Delays to Others
---
I'm a third-grade teacher. My students are typically 8, turning 9. This is my 13th year teaching, so I know 8-year-old kiddos pretty well. This fall, a very special girl is turning 8 — my daughter, Natalie. Natalie has GRIN2B related neurodevelopmental disorder, a rare genetic disease that has limited her ability to learn and communicate.
I see 8 all day long. I talk to 8 all day long. I hear their 8-year-old stories and watch their 8-year-old selves learn and grow and do amazing things throughout the year.
I see their 8 and then I see our 8. It is not the same and I have struggled with that reality. Birthdays in general are hard for me as the parent of a child with a rare disorder, as I think they are for many parents of kids with developmental delays. Another year older, but not another year of developmental milestones reached.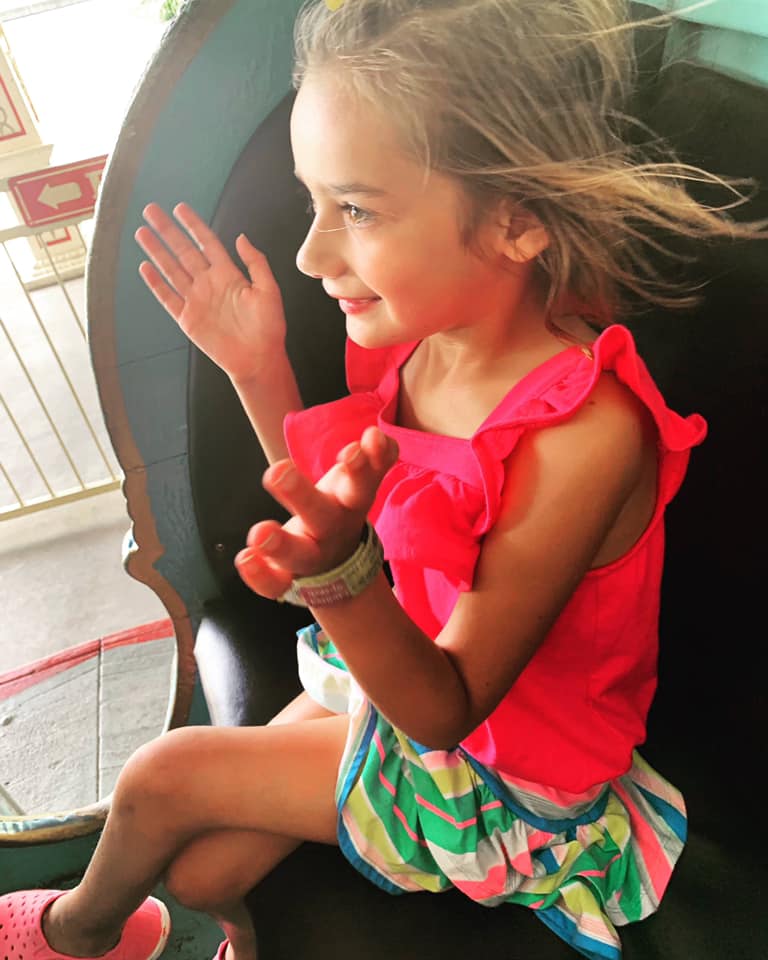 In teaching, we want to see a year's worth of growth or more for all students. I remember sitting down and taking developmental rating scales from two appointments three years apart and trying to calculate her developmental growth in months.
What a horrible idea. If she were my student, I would have been disappointed as a teacher because she was nowhere near making a year's worth of growth. Here's the thing though…
I didn't fail her. I'm not her teacher. I'm her mom. She has teachers — wonderful teachers! She has a caring aide, amazing support staff, some of the most knowledgeable therapists that have ever walked the planet and classmates that love her. They have her covered at school. They are doing all they can, but there is one thing none of them will ever be able to do.
Be her mom. She doesn't need me as a teacher mom. She needs me to be her mom. Just her mom.
Being a teacher has helped me navigate the IEP world. I have an understanding of all the weird acronyms in education. I see firsthand what special education looks like in schools and I know what I want and do not want for my daughter. All of this has helped me become a well-prepared parent, but it also hurts to see neurotypical 8-year-olds all day and compare that to my daughter's 8.
So moving forward I'm just going to focus on being her mom. No growth percentages will be calculated. No comparisons need to be made. When she's in the mood to work on her goals at home, we will work. Learning is hard for her and if she doesn't want to do it sometimes, I'm OK with that, because I'm her mom and not her teacher.
So to all the teacher moms and teacher dads out there — fight like hell for your kid, but take the teacher hat off. Take some of the pressure away. Don't think about what your child "should be" doing compared to your students.
For now, I will be her mom and enjoy our 8.
Happy birthday, sweet girl.